Stuck at home or just don't feel like going to the store? You don't have to be sentenced to boring meals! These healthy pantry meals are nourishing, delicious, and made from pantry staples and long-lasting refrigerator foods.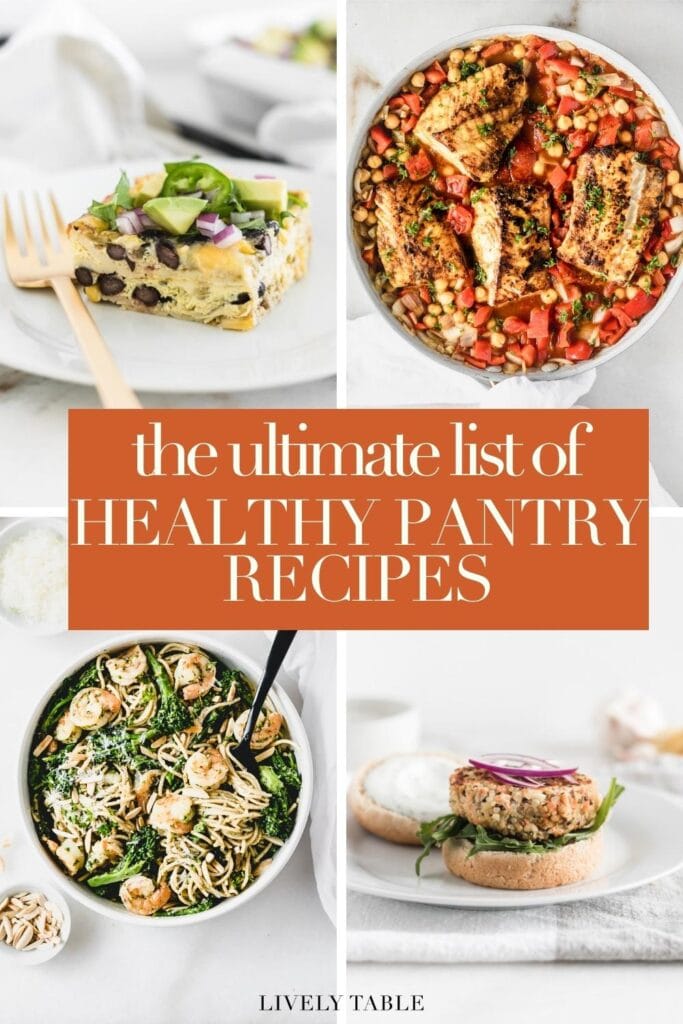 In the past few years, we've all had our experiences with not being able to grab fresh produce at the market in a moment's notice. Between quarantines and supply chain issues, many of us have been relying more on pantry staples to make our meals. Even in normal times, life happens, and sometimes you need to throw together something to feed your family with things you have on hand, even if you haven't been to the store in a while!
Personally, I think it's always a good idea to keep a bare minimum of 2 weeks worth of food in the house at all times. Pandemic or not, having a stocked pantry and freezer is practical for feeding your family healthy meals without always having to run to the store, and it's also a good idea in case of emergency.
Ok, but now that you've stocked your pantry and freezer (if you haven't read this post on how to stock a healthy pantry ASAP), what are you actually going to eat? Like, yes, I'll eat beans and rice if that's what it comes down to, but there's no need to sentence yourself to bland boring meals just because you're stuck at home. Let's go about life eating delicious, balanced meals. In case you're used to only cooking with fresh food, or if you aren't used to cooking at all, use this ultimate guide to pantry meals to help you enjoy healthy, flavorful meals with what you have on hand, whether you're stuck at home or you just don't feel like getting out. (Because really, people are the worst.)
What are considered ingredients for 'pantry meals':
Obviously nonperishable pantry staples like whole grains, beans, canned goods, nut butters, cooking oil and spices.
But also, things that keep well that I suggest you always keep on hand in the freezer and refrigerator:
Meat and seafood (in the freezer)
Frozen fruit and veggies
Eggs
Plain Greek Yogurt (especially individual containers)
Cheese (especially firm cheeses)
Bread or tortillas
Milk of choice (dairy or non-dairy)
And finally, some fresh produce lasts well over two weeks (even months!) when stored correctly:
Potatoes and sweet potatoes - 2-3 months in a cool, dark place
Onions and garlic - up to 6 months in a cool, dark place
Root vegetables (carrots, beets, etc) - up to 1 month refrigerated
Winter Squash - 1-3 months in a cool, dark place
Cabbage - up to 1 month refrigerated
Apples - up to 2 months refrigerated
Citrus fruits - up to 1 month refrigerated
Pantry-Friendly Ingredient Substitutions
Some of these recipes use fresh ingredients like fruit, vegetables, and herbs. In most cases, you can substitute more pantry or freezer-friendly ingredients.
Use frozen veggies like spinach, peppers, broccoli, or butternut squash in place of fresh.
Use frozen berries or other fruit like mango or pineapple in place of fresh.
Use your favorite non-dairy milk in place of regular milk (since it is often sold in shelf-stable versions). You can also sub canned evaporated milk in some recipes like soup and creamy pastas.
Use canned coconut milk in place of cream.
Use canned produce in place of fresh (like beets, corn, etc).
Use dried fruit like raisins or cranberries in baked recipes.
Use dried herbs in place of fresh (you'll need about 1 teaspoon dried for every tablespoon of fresh in the recipe).
Canned chicken or tuna can be used in place of fresh chicken in most chicken salad or soup recipes. You can also sub in canned chickpeas.
The Ultimate List of Healthy Pantry Recipes
Healthy Pantry Breakfast Recipes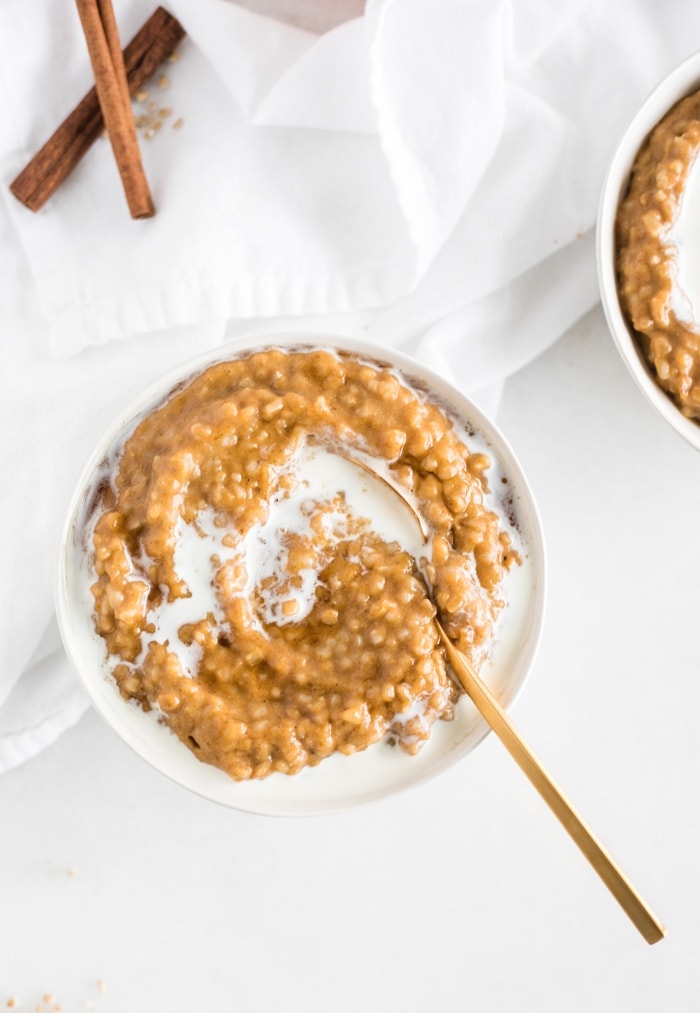 Pantry Oatmeal Recipes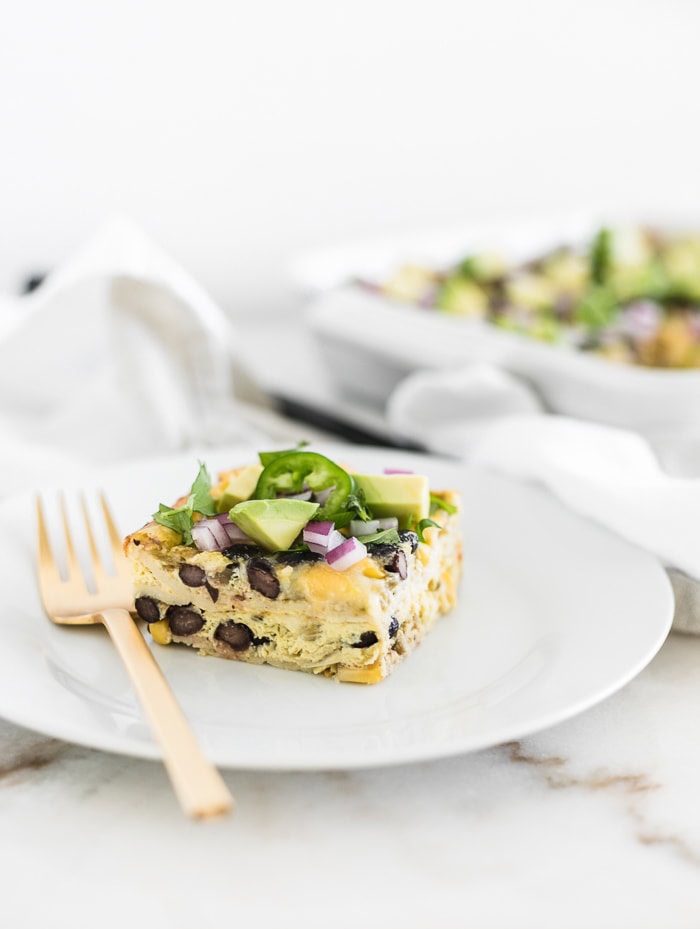 Healthy Pantry Egg Recipes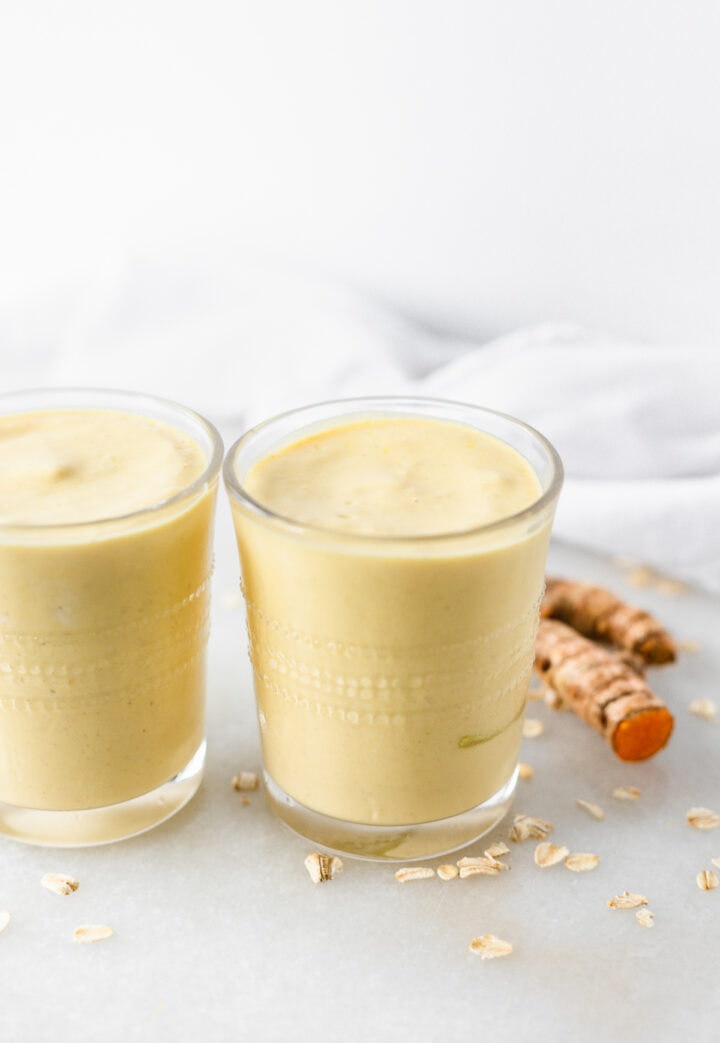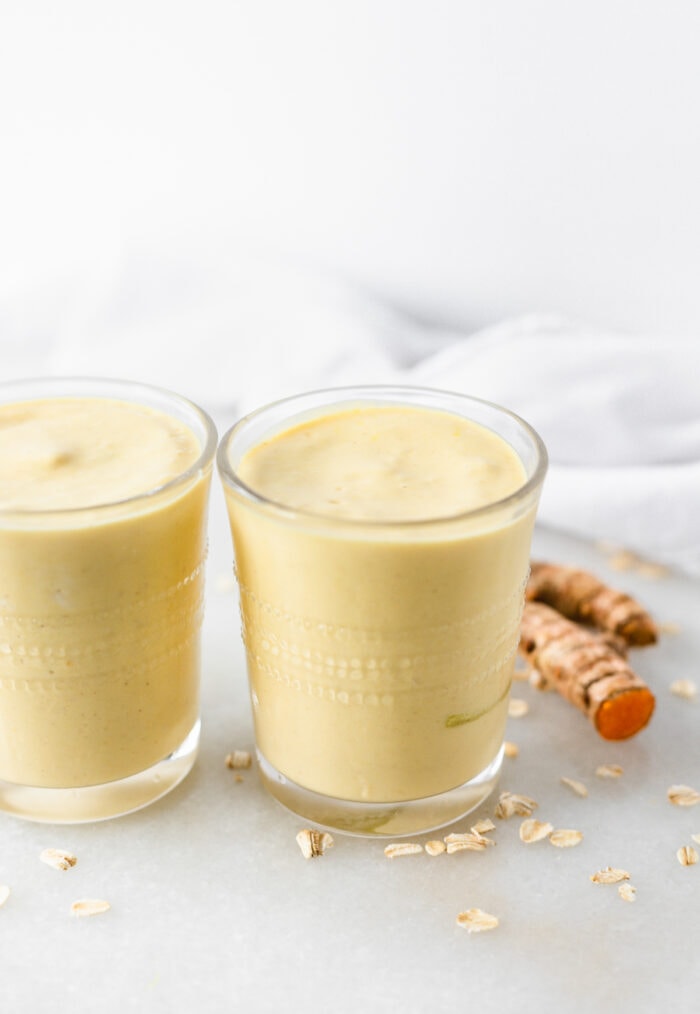 Healthy Pantry-Friendly Smoothie Recipes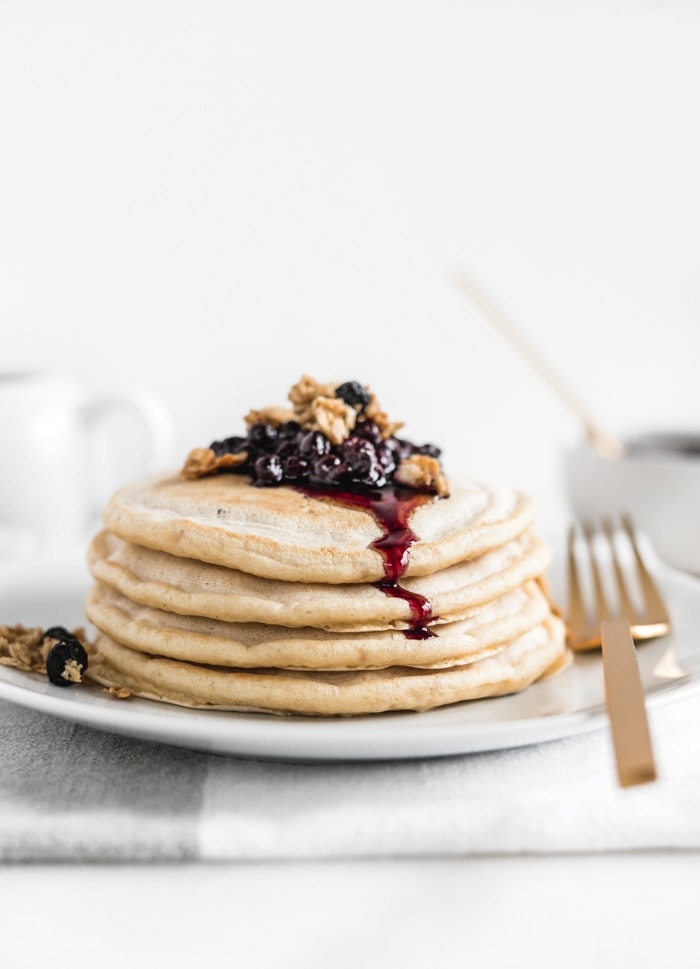 Other Breakfast Recipes
Healthy Pantry Lunches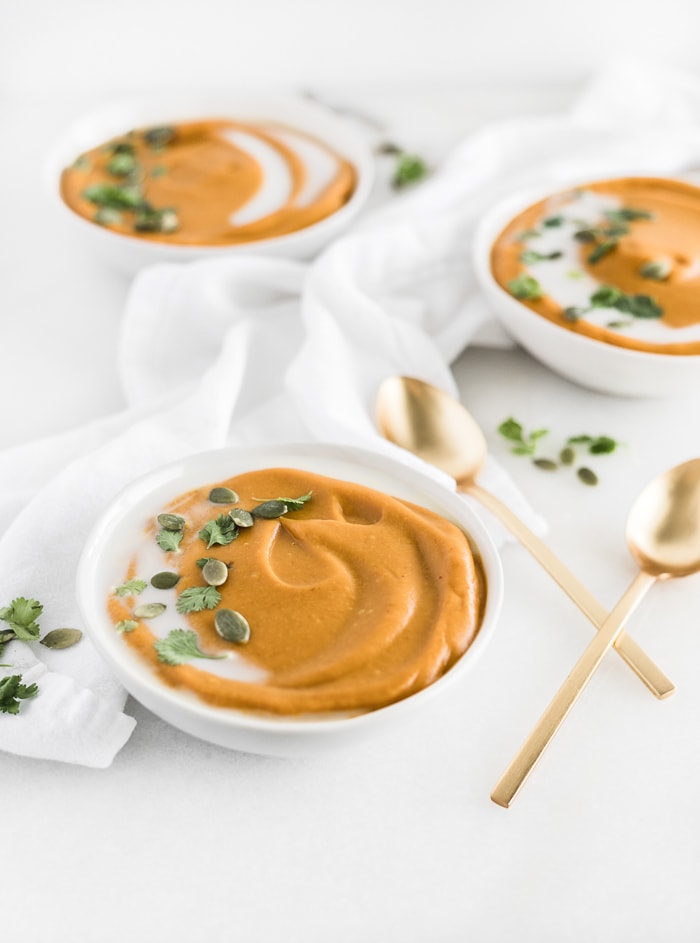 Pantry-Friendly Soup Recipes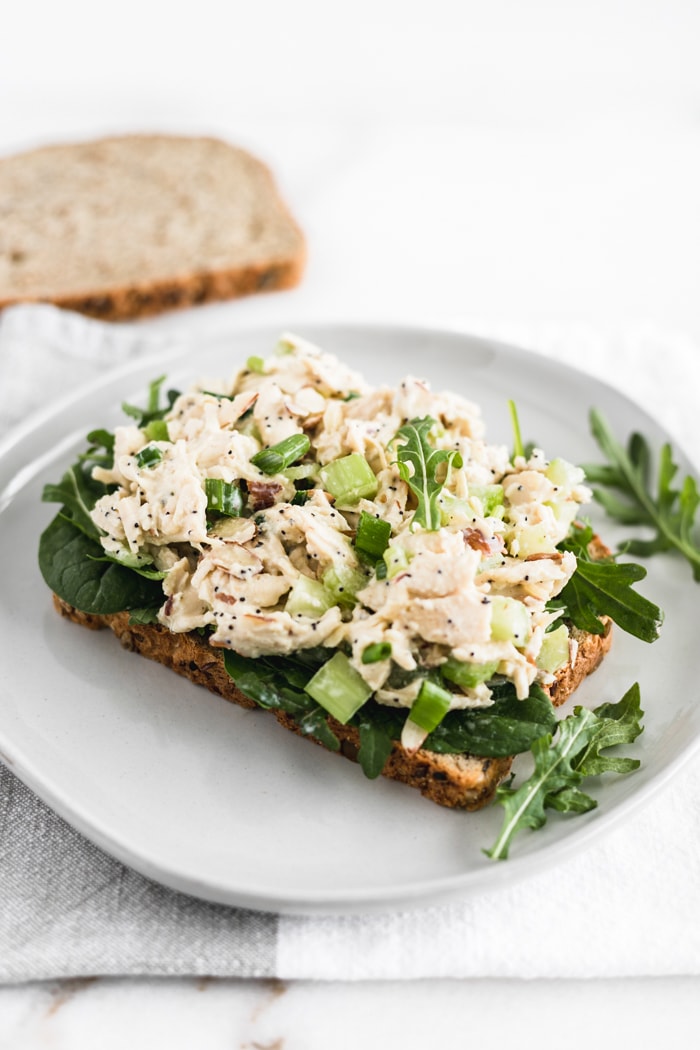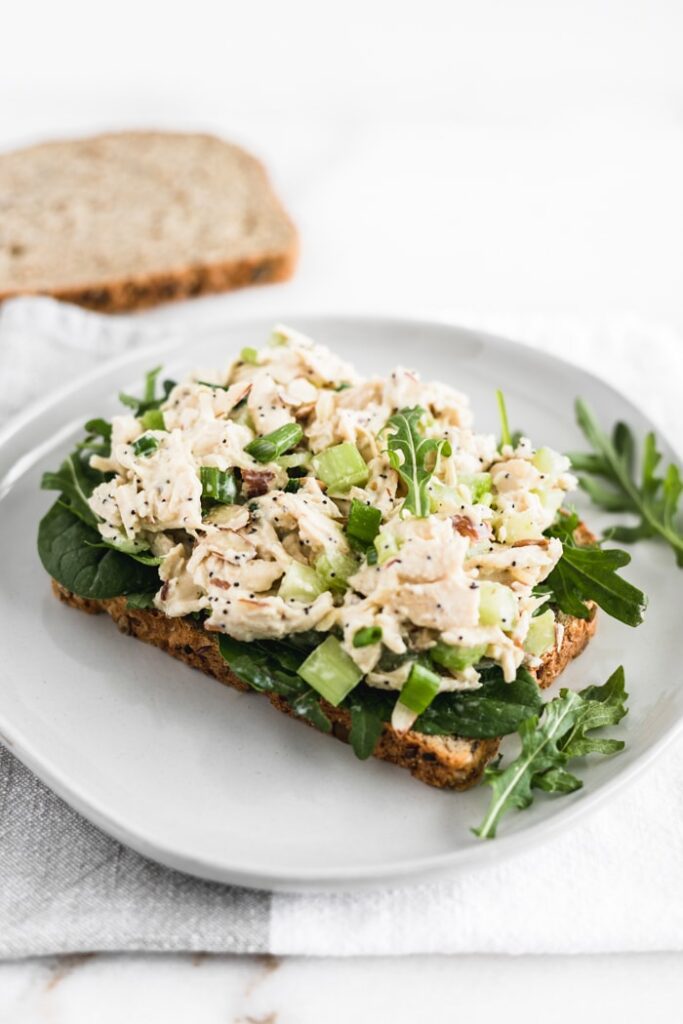 Pantry Lunch Salad Recipes
Canned chicken works great for chicken salad! You can also use canned chickpeas instead.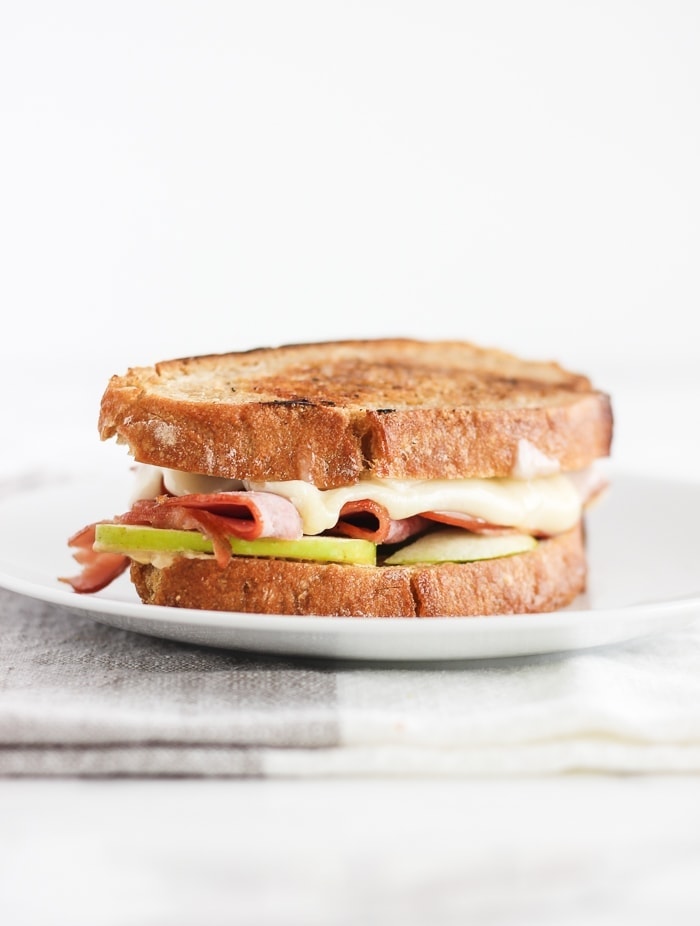 Sandwiches and Other Pantry-Friendly Lunch Recipes
Pantry Dinner Recipes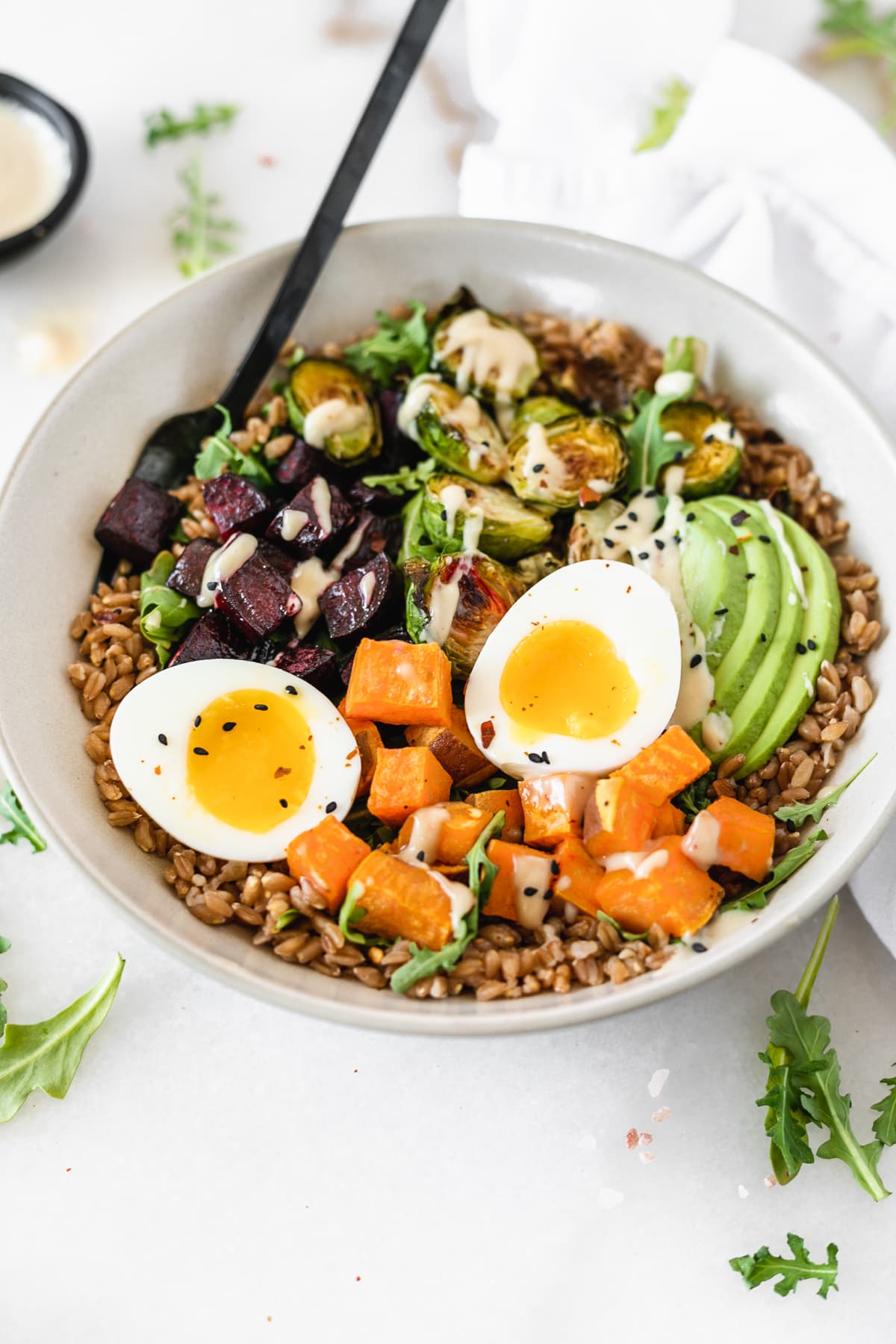 Dinner Using Rice and Grains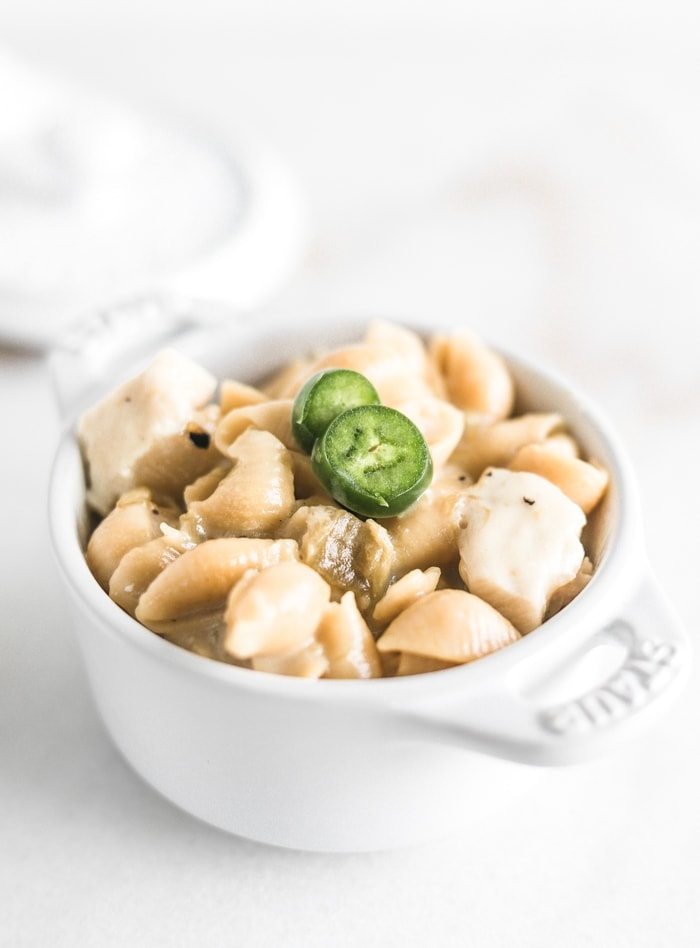 Pantry Pasta Recipes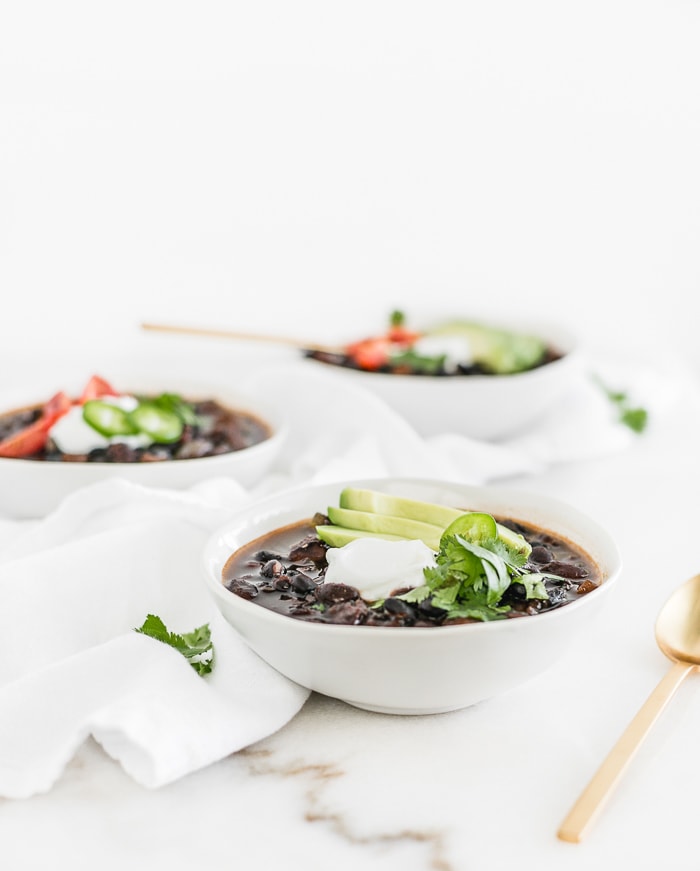 Pantry Dinners Using Beans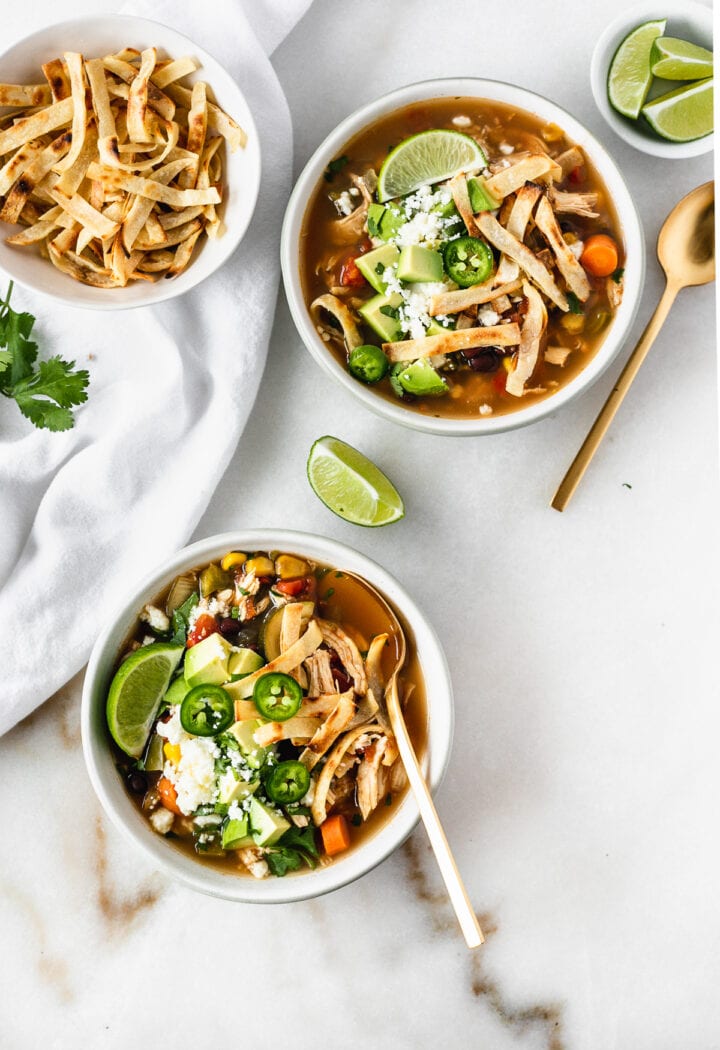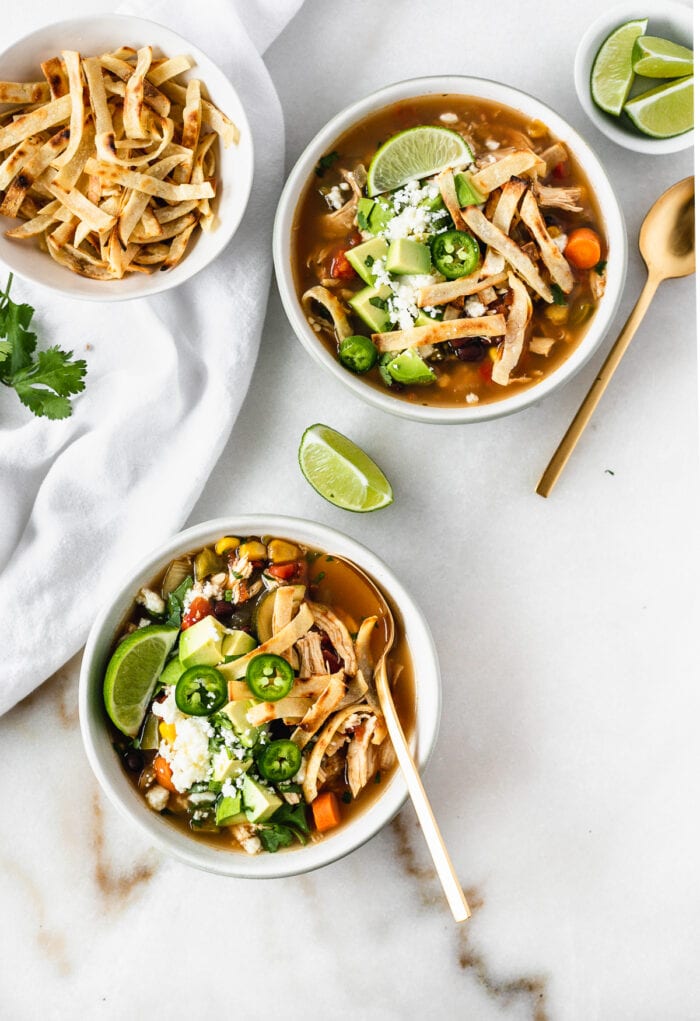 Pantry Soup and Stew Recipes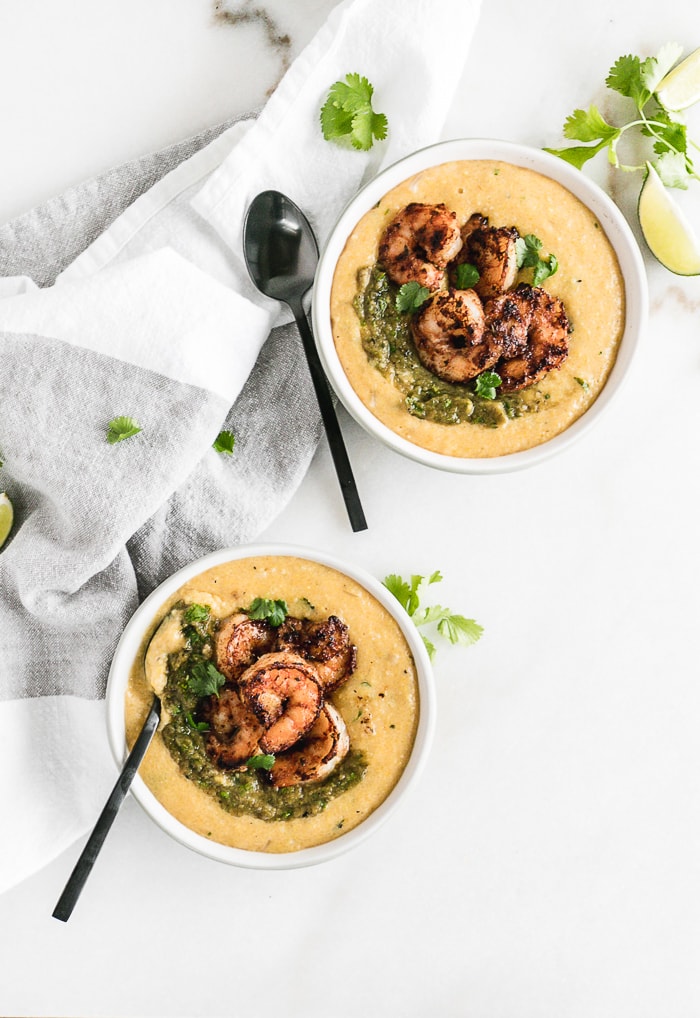 Other Pantry-Friendly Dinner Recipes

Homemade Snacks Using Pantry Ingredients