Paying attention to what you eat doesn't end when pregnancy does. But what do you eat to feel your best and heal your body as a brand new mom? These dietitian-approved postpartum nutrition tips will help you nourish yourself so that you can take care of your sweet new baby.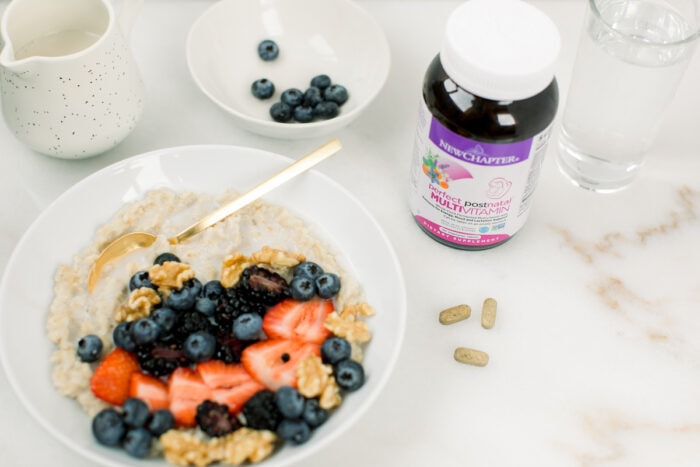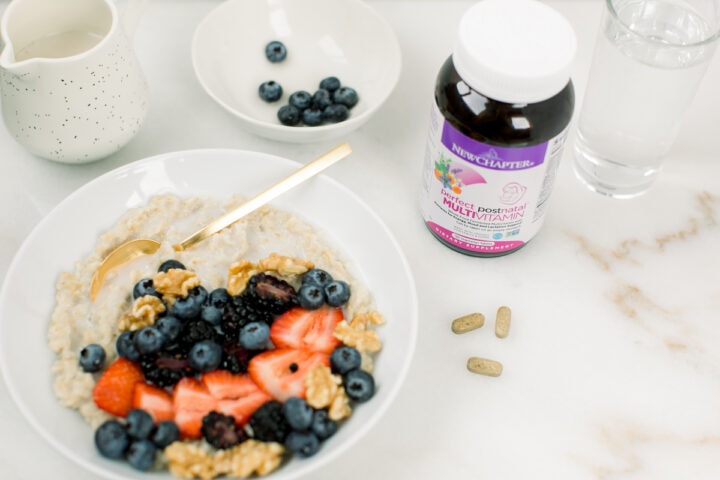 During pregnancy, you may have paid close attention to what you were eating in order to give your baby all the nutrients he needed to grow and develop. That's amazing, because nutrition during pregnancy is super important! But in all the chaos of being a new mom and trying to navigate caring for a new baby, prioritizing your own nutritional needs usually goes out the window. (No shame or judgement, I've been there, too!) But, your own needs are still important.
Why Is Postpartum Nutrition Important?
Nourishing yourself after the birth of your baby is just as important as it is during pregnancy, especially if you're breastfeeding (but even if you aren't breastfeeding!). First, your body has just been through a lot growing a baby for 9 months, then laboring and delivering a baby, regardless of how you delivered. Your body has some healing to do, and it's important to help your body heal by giving it the proper nutrients. Second, getting adequate nutrition with a focus on a few key nutrients could help decrease your risk of postpartum depression. Finally, being a new mom is hard! Between the sleepless nights and tiring days, you need all the energy you can get. Fueling yourself properly will give you more energy and help you feel your best as your body recovers and you care for your new baby.
Nutrition is also important for breastfeeding, which I cover in this post about breastfeeding nutrition. The good news is the optimal foods are the same!
Physical Healing Through Postpartum Diet
Whether you've had a C-section or not, the labor and delivery process puts your body through trauma, and it needs to heal. You also lose electrolytes and fluids, and possibly a considerable amount of blood during birth, so it's important to replenish your body. Your body will need additional energy (aka calories) in the postpartum period, even more than during pregnancy. This is especially true if you're breastfeeding. In order to help your body repair and recover, be sure to drink plenty of fluids, and even consider drinking some with electrolytes.
You'll also need to focus on protein for healing, especially complete proteins (from animal sources), which contain glycine and proline, two amino acids important for tissue repair. High quality protein sources also provide essential B-vitamins needed for recovery, and some are also good sources of iron, which is key for replenishing blood stores.
Finally, eat a variety of fruit, vegetables, and whole grains to help your body heal. These foods contain nutrients that help your body recover, repair tissues and fight inflammation, such as vitamin A, vitamin C, B vitamins, and zinc.
Preventing Postpartum Depression and Anxiety Through Diet
Another good reason to pay attention to your diet after giving birth is your mood. Postpartum depression and/or anxiety affect roughly 10-15% of new moms. Studies have shown that nutrition can play a role in reducing your risk for postpartum depression, as nutrient deficiencies can play a role in postnatal mood disorders. Omega-3 fatty acid, folate, vitamin B12, iron, calcium, selenium, and zinc deficiencies have all been linked to mood disorders, and pregnancy typically depletes your stores of many of these nutrients. Getting adequate amounts of key nutrients like folate, B6, B12, vitamin D and zinc (both during pregnancy and postpartum) is key to helping your body produce feel-good neurotransmitters like serotonin, dopamine, and norepinephrine.
Newer studies are also indicating that inflammation may play a role in postpartum depression and anxiety. So eating plenty of anti-inflammatory foods to help your body fight off inflammation may help when it comes to both physical recovery and your mood. Anti-inflammatory foods include those high in omega-3 fatty acids, colorful fruits and vegetables, and whole grains. Foods rich in probiotics may also help fight inflammation by maintaining your gut health (which is also tied to better mood)!
All of this may sound like a lot of information to throw at a new mom at once. I get it! Don't stress out too much about a perfect diet (because, you know, you've also got a newborn to care for.) Just follow your hunger cues and aim for nutrient-dense foods at most meals. Try to get in plenty of protein, a variety of fruits and veggies, and some healthy fats - which will also keep you full longer, good news for a ravenous new mama! And finally, this is NOT the time to cut back in attempt to lose weight. To help you make a little more sense of things, here are some foods to keep on your grocery list to nourish yourself postpartum.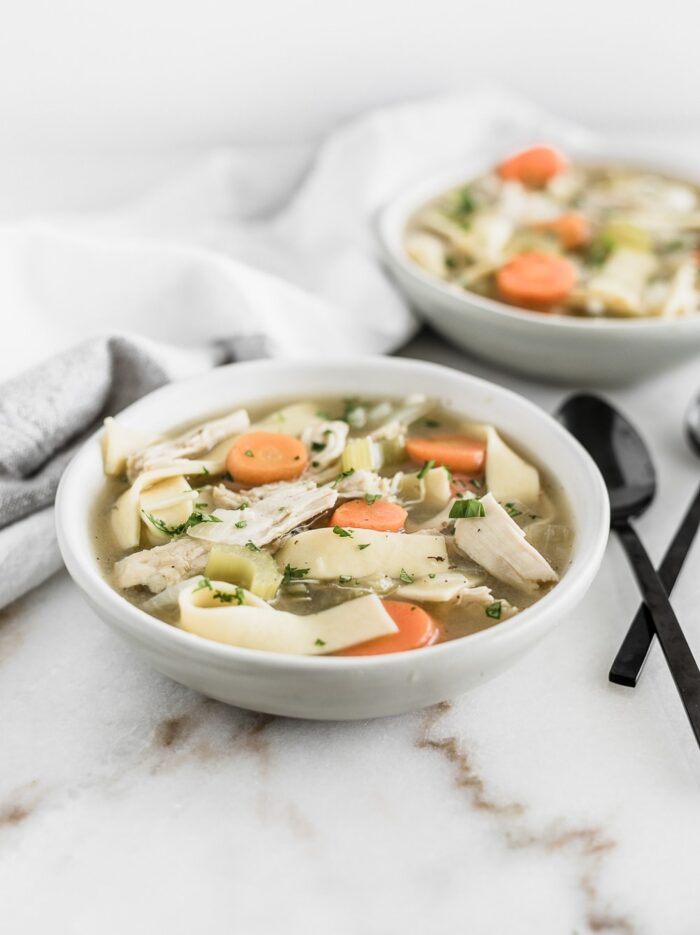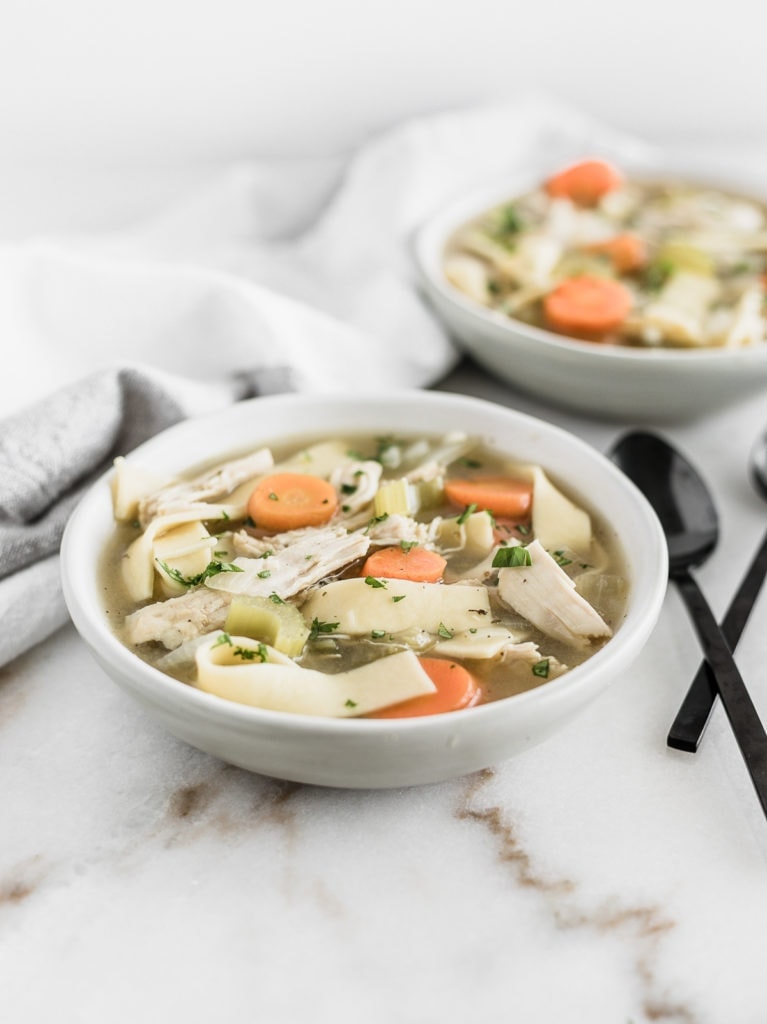 Best Foods To Eat Postpartum
Fluids - WATER and even some electrolyte-containing drinks
Protein Rich Soups and Stews - Often given to new mothers in traditional cultures, soups made with bone broth are healing, nourishing, and warming.
Healthy Fats - Get plenty of healthy fats to keep your omega-3 stores up. These include nuts, avocados, olive oil, and fatty fish (see below).
Seafood - High in both protein and omega-3s, seafood is great for you and your little one. Aim for lower mercury sources like wild-caught salmon and albacore tuna, freshwater trout, sardines, and wild caught cod.
Eggs - Eggs are my absolute favorite for new moms because there's so much nutrition packed into a super easy and versatile food. Even better if you can purchase the kind with higher omega-3 content.
Meat - Meat is high in those necessary amino acids for tissue repair, as well as iron, zinc and B vitamins. Definitely include red meat postpartum!
Fruit - Aim for a variety of colors. Fresh and frozen are both good options.
Vegetables - Also get a colorful variety of veggies, aiming especially for leafy greens, which contain so many of the healing nutrients you need. Cooked vegetables are easier on your digestion than raw, which is helpful in those first few days.
Whole grains - Minimally processed whole grains are great for fighting inflammation, and they give you much needed, lasting energy. They also contain B-vitamins and folate. Oatmeal is my favorite (it's also great for milk supply!), but quinoa, brown rice, and farro are good options too.
Probiotic Foods - These foods nourish your gut. Yogurt, kefir, kimchi and kombucha are just a few. (And kefir is so convenient, too!)
Beans/Legumes - Canned black beans, chickpeas, or other beans and legumes are easy to make and provide much-needed folate, zinc and iron.
Pre- or Postnatal Vitamin - Keep taking your prenatal vitamin or switch to a postnatal formula to act as a safety net, especially if you are breastfeeding. Your doctor might also put you on an iron supplement for a month or longer to help replenish your stores.
Collagen - While a collagen supplement isn't at all necessary, it can be helpful to help you heal, especially if you don't eat a lot of meat. It can also be a convenient way to get more protein in at times when you don't have a lot of help and need to make something fast, like a smoothie. I like Vital Proteins Collagen Peptides, and did actually notice a difference in my joint pain in the postnatal period when I used it.
Recommended Recipes For New Mamas
Here are some of my favorite easy, nourishing recipes for new moms. If you can, try to prepare and freeze some of these before giving birth. Or have someone whip a few up for you, if you're lucky enough to have someone willing in your life.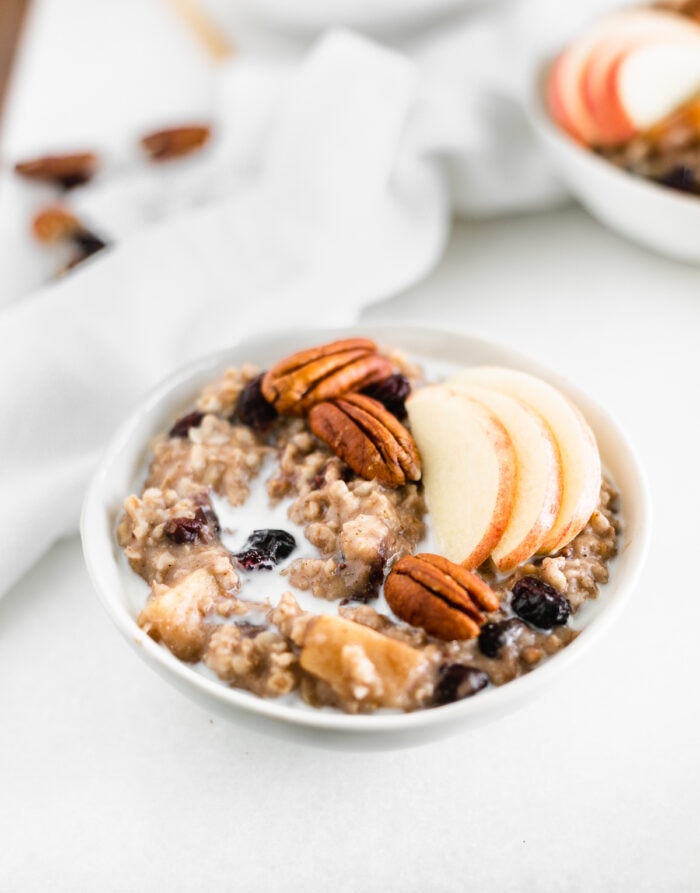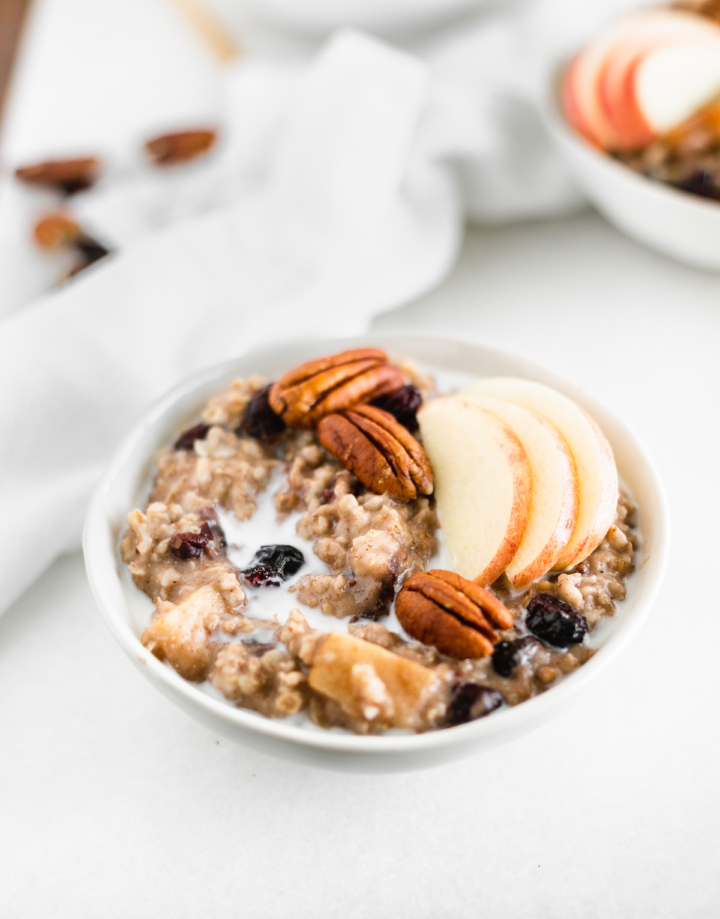 Breakfast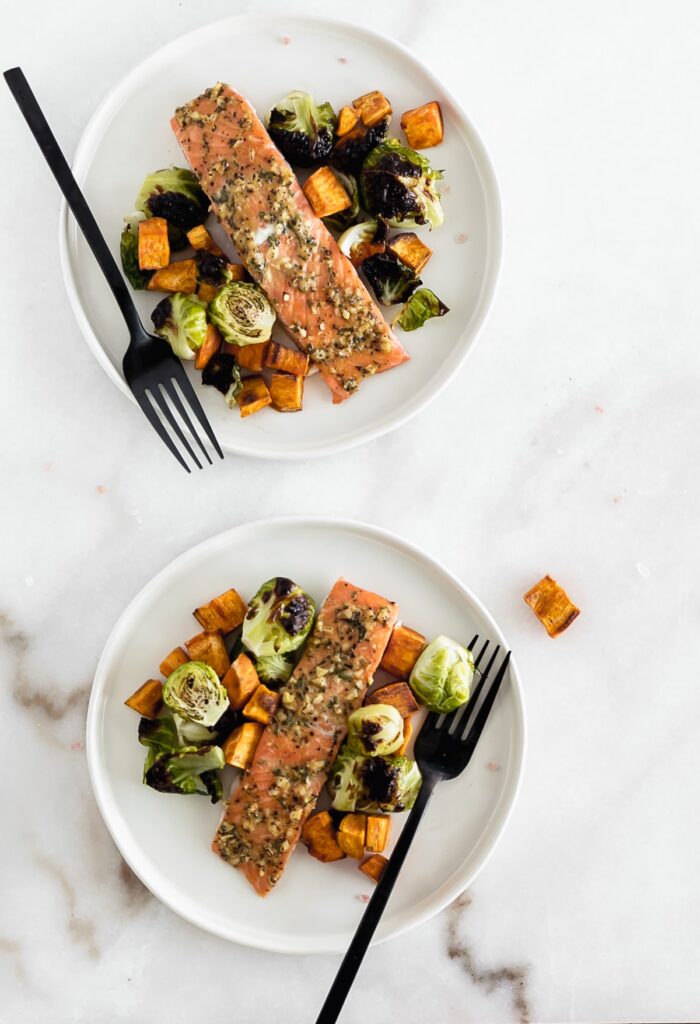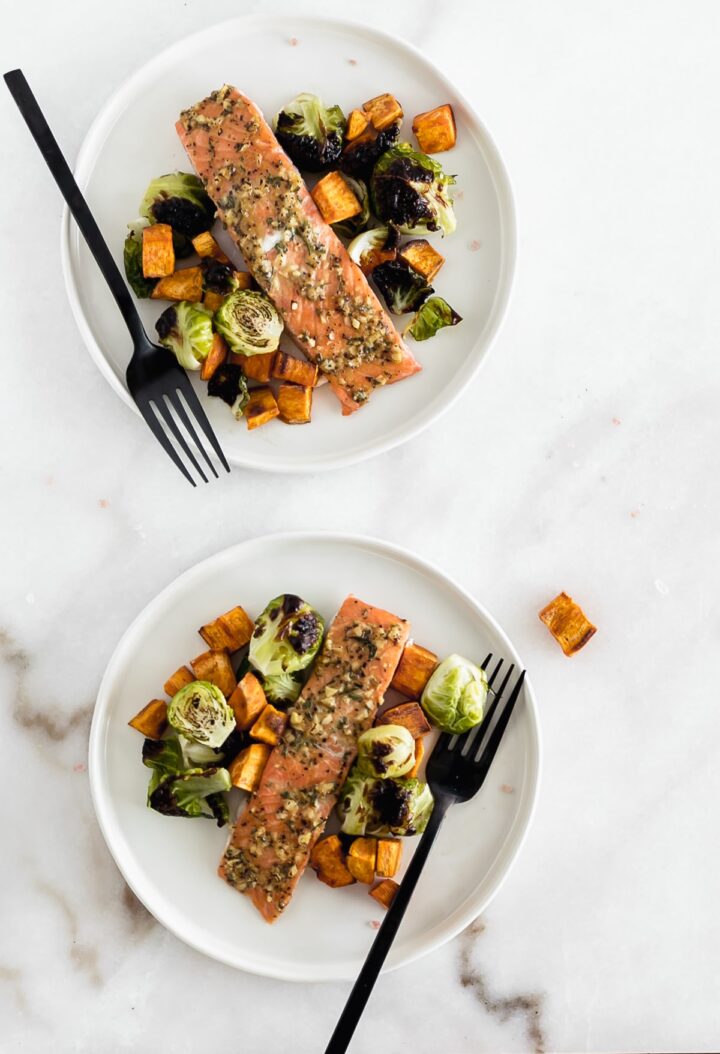 Lunch & Dinner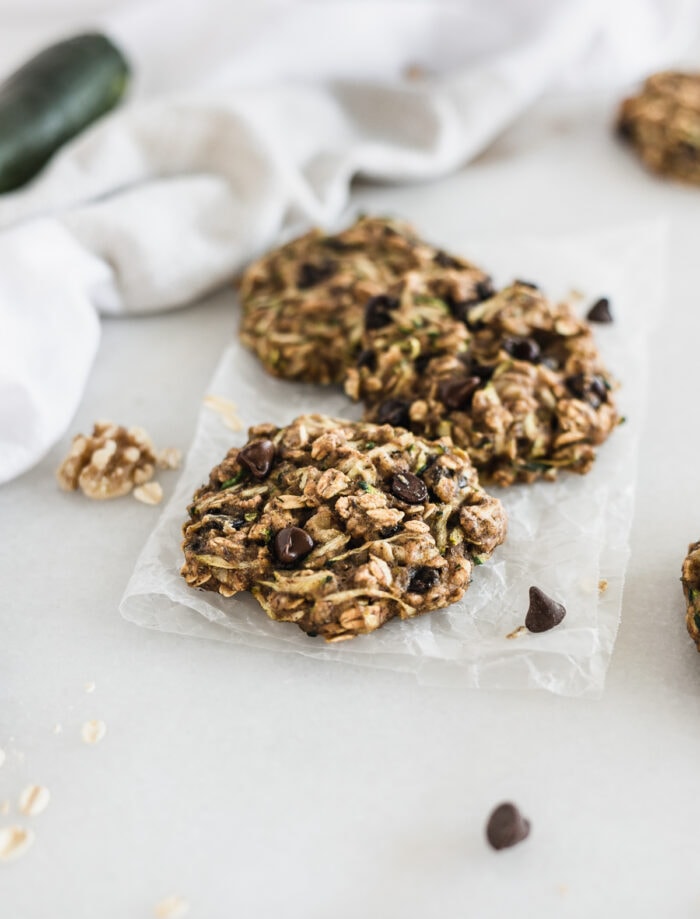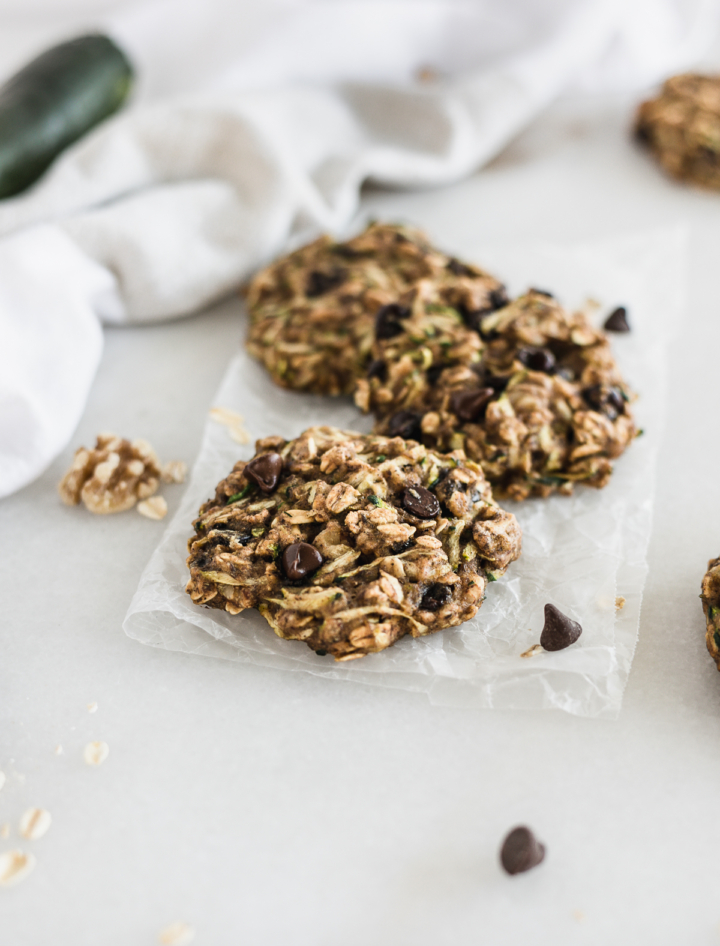 Snacks