What are probiotics? How do I get them? Learn all about the friendly bacteria called probiotics, including how they can help your health and how to get more of them in your diet.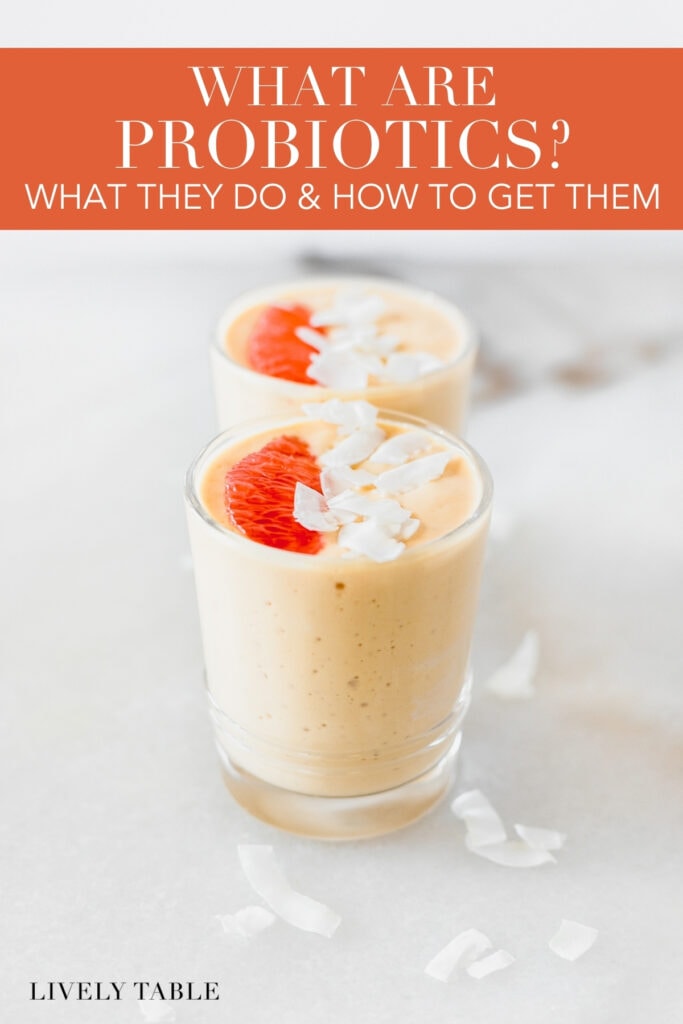 By now you've probably heard of probiotics and that you should be adding them to your daily routine. If not, you've probably at least heard of the "good bacteria" that hang around in your gut or heard somebody tell you to eat yogurt if you're on antibiotics. So what are probiotics? What's all the hype, and why should you care about the bacteria living in your gut?
What Are Probiotics?
Simply put, probiotics are good bacteria. These healthy, "friendly" bacteria live in your gut to help keep you healthy by keeping harmful bacteria at bay. New research is emerging all the time, but scientists are continuing to discover new roles that good bacteria play in our bodies. These good bacteria, or probiotics, that live in our intestinal tracts can influence digestion and absorption of nutrients, synthesis of vitamins, immune function, GI diseases, mental health, and even the development of chronic diseases such as obesity, type 2 diabetes, heart disease and certain types of cancer. The good bacteria that live in your gut can be influenced by all sorts of things, but they can often be wiped out by antibiotics or steroid medications, stress, and a chronic unhealthy diet. While there is still plenty of research that needs to be done on how all of it works, probiotics are a great way to keep your immune and digestive systems healthy.
How To Get Probiotics From Food
There are plenty of probiotic supplements out there, but my favorite way to get my probiotics is through food! You'll see the words "probiotic" or "live active cultures" on the label of probiotic-containing foods. My favorites include:
Yogurt and Kefir
Kombucha
Sauerkraut, Kimchi and other fermented vegetables
Miso paste
There are also probiotic "shots" you can buy, like the ones from Farmhouse Culture and GoodBelly. I try to get at least one source of probiotics a day, which is pretty easy since I snack on yogurt often, but if I'm taking antibiotics or am under a lot of stress, I'll double up and/or take a probiotic supplement.
What About Prebiotics?
It's also important to 'feed' the good bacteria in your gut with prebiotic fiber. This healthy fiber doesn't get digested, so it makes it through the digestive tract, where prebiotic bacteria can feed off of it, break it down, and use it to create helpful substances like short chain fatty acids. Prebiotic fiber can be found in foods like:
Bananas
Garlic
Asparagus
Leeks
Onions
Sweet potatoes
Wheat bran
Beans
Brown rice
Healthy Gut Recipes: