"How do I get my kid to eat more vegetables?" You can help your kid learn to like fruit and veggies with these easy, dietitian-approved tips for adding more produce to your family's diet.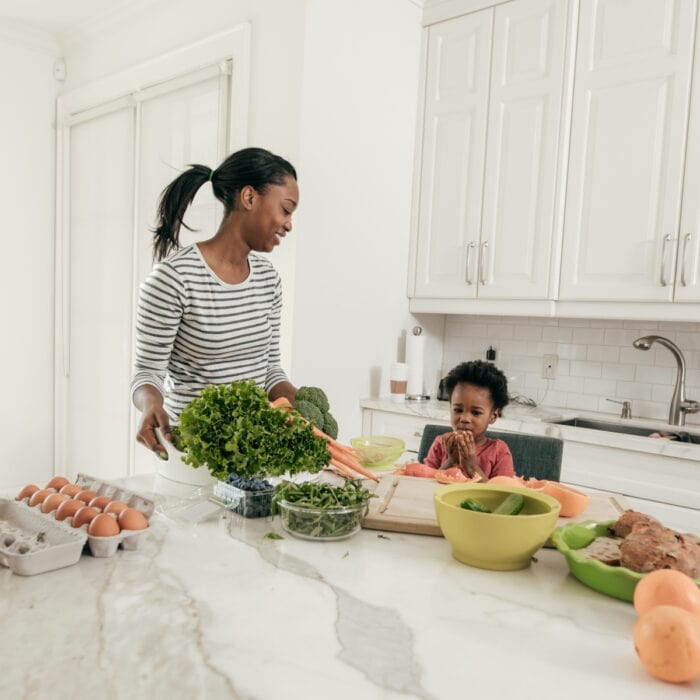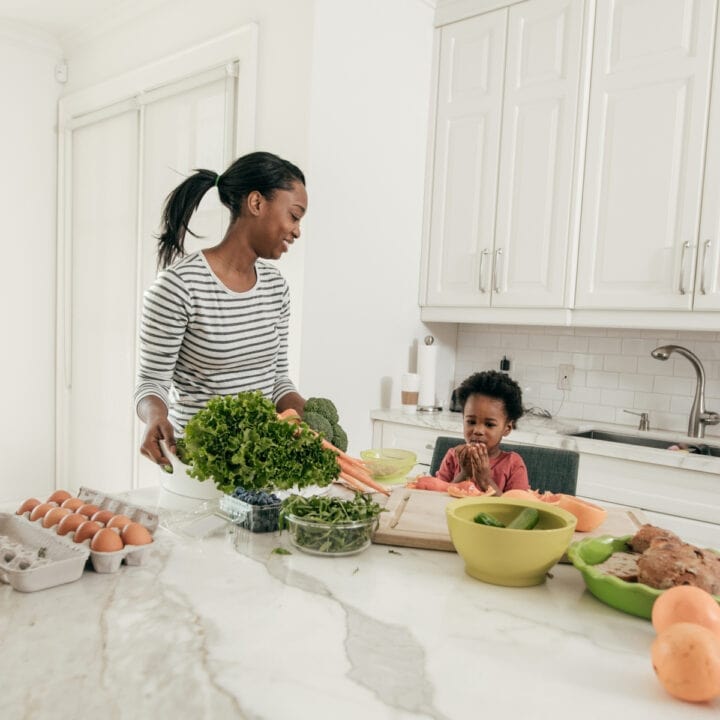 This post is sponsored by Stemilt Fruit Growers. As always, all opinions are my own. Thank you for supporting the brands that keep Lively Table running!
One of the biggest meal time stressors as a parent can be the struggle to get your kids to eat fruits and vegetables. Of course we want our kids to eat healthy foods like fruit and vegetables, but what are we to do as parents when our children flat out refuse? First, a mindset change to take some of the stress out of the situation: remember that it's your job as a parent to decide when and where to offer meals and snacks, and to serve nutritious meals. It's the child's job to decide if and how much to eat. Once you accept that you cannot force vegetables into your child's mouth, meal time gets a little more enjoyable.
OK, but my kid still needs to eat something green every once in a while. True. In my experience as a dietitian and as a mom, the goal is not to get kids to eat that piece of broccoli right now, but rather to help kids learn to like fruits and vegetables as a regular part of their diets. So instead of forcing "just one bite", negotiating vegetables for desert, or sneakily hiding fruit and veggies in their food, I prefer a different, more practical approach. A better approach with the end game in mind is to offer fruits and vegetables to kids in a variety of ways to help them become more familiar, and eventually learn to love them. Think about it. You probably don't want to eat plain, raw broccoli most of the time. Especially if someone is shoving it into your face or begging you to eat it. But how about roasted broccoli with garlic and parmesan? How about broccoli cheddar soup? Just like you want your food to be flavorful, kids benefit from flavor and different methods of preparation, too.
PS, the earlier you start, the better. That's why I love Baby Led Weaning!
Here are some delicious, dietitian-approved, kid-friendly ways to increase the fruits and vegetables in your family's diet: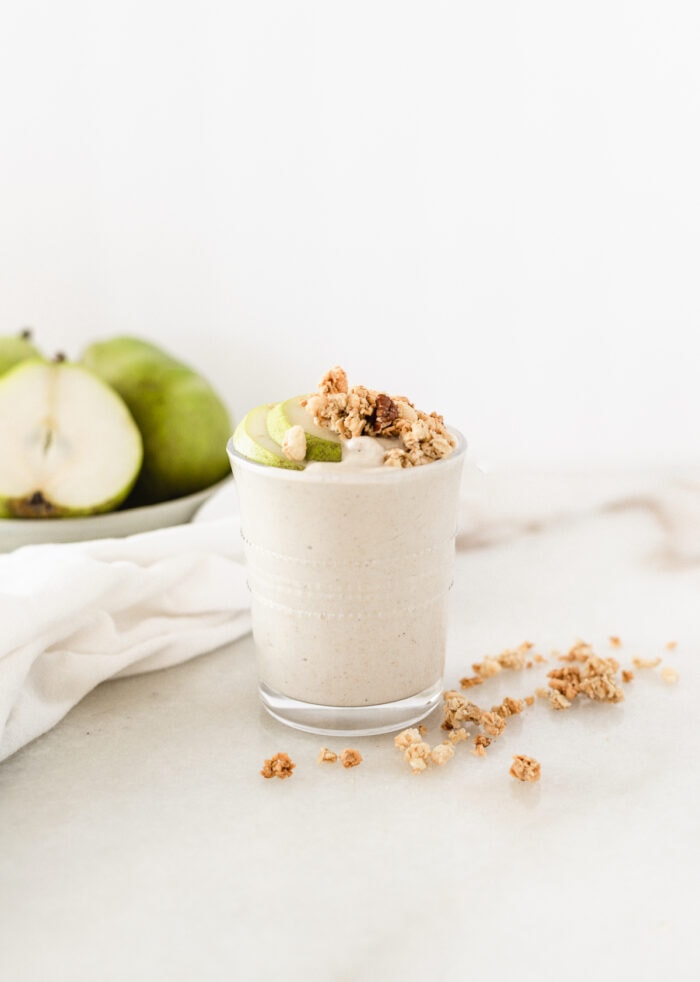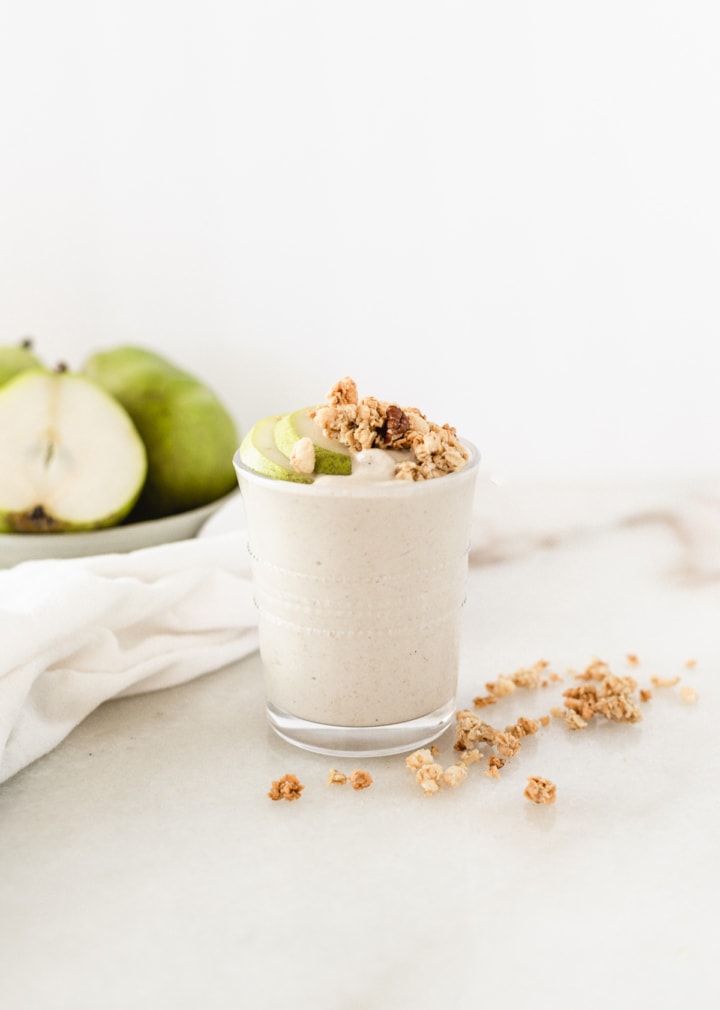 Blend into smoothies. Lots of kids and adults love smoothies. They're so easy to pack nutrition into without the intimidation factor of unfamiliar foods for kids. Blend frozen fruit and even vegetables like spinach, riced cauliflower, or zucchini into smoothies with yogurt and milk for a nutritious snack.
Try: One of these healthy smoothies, all featuring Stemilt apples and pears!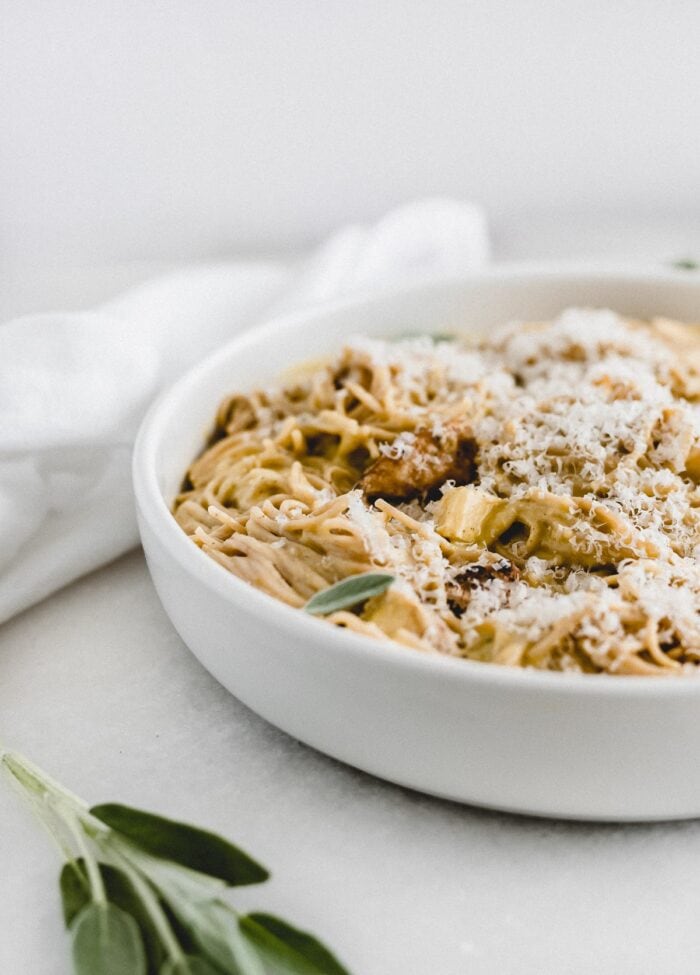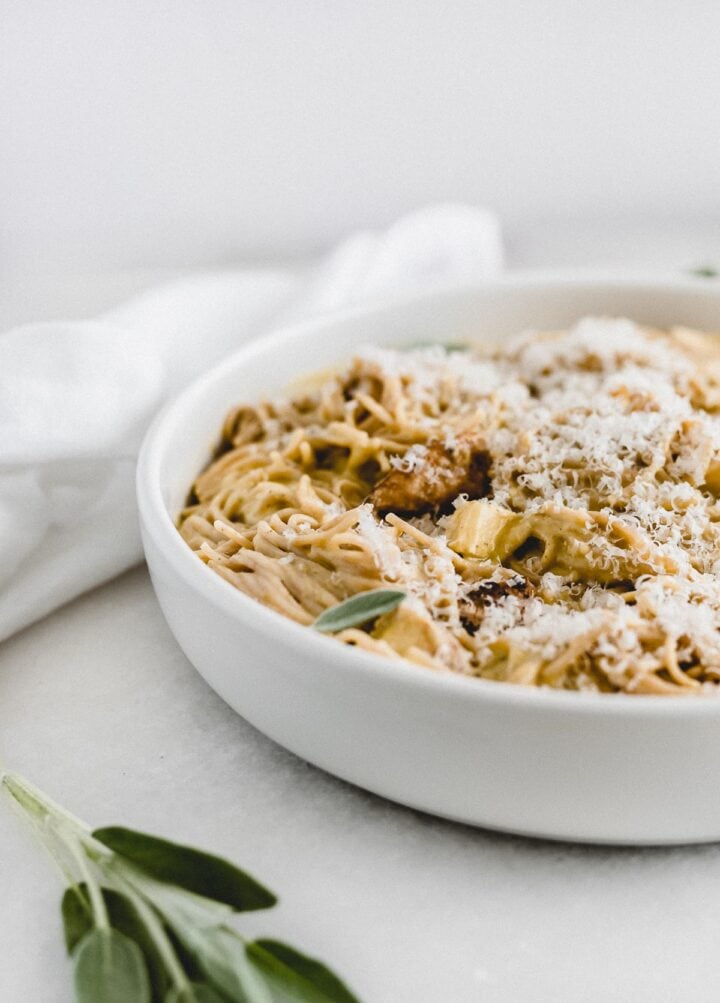 Stir or blend into sauces. You can pack a surprising amount of veggies into sauces like bolognese or cheese sauce. Grate or very finely mince onions, mushrooms, zucchini, or bell peppers and cook into spaghetti sauce. Or blend cooked and pureed butternut squash or pumpkin into cheese sauce for mac and cheese with a nutritious boost.
Try: Grilled Chicken with Homemade Romesco Sauce, Butternut Squash Chicken Spaghetti, Easy Garlic Herb Spaghetti Sauce, Homemade Green Enchilada Sauce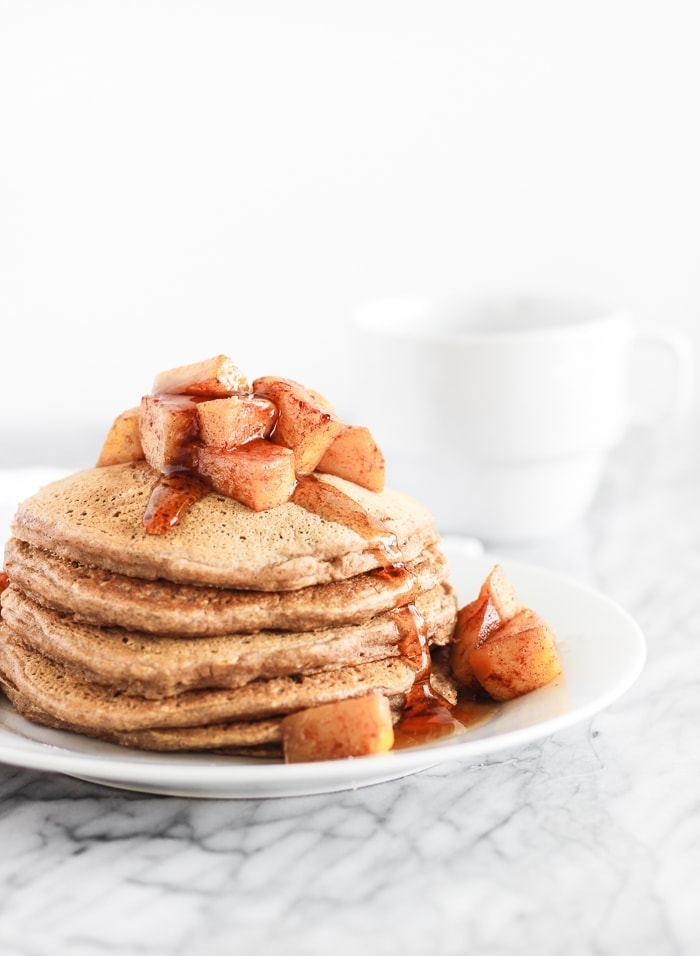 Grate into pancakes or baked goods. I love grating apples, carrot and zucchini into pancakes, muffins, baked oatmeal, breakfast cookies, and more. Bonus - let your kids help you make these treats, and they'll be more likely to try them!
Try: Apple Cinnamon Oat Pancakes, Zucchini Bread Baked Oatmeal, Carrot Apple Breakfast Cookies, Carrot Cake Pancakes, Zucchini Chocolate Chip Breakfast Cookies, Carrot Cake Baked Oatmeal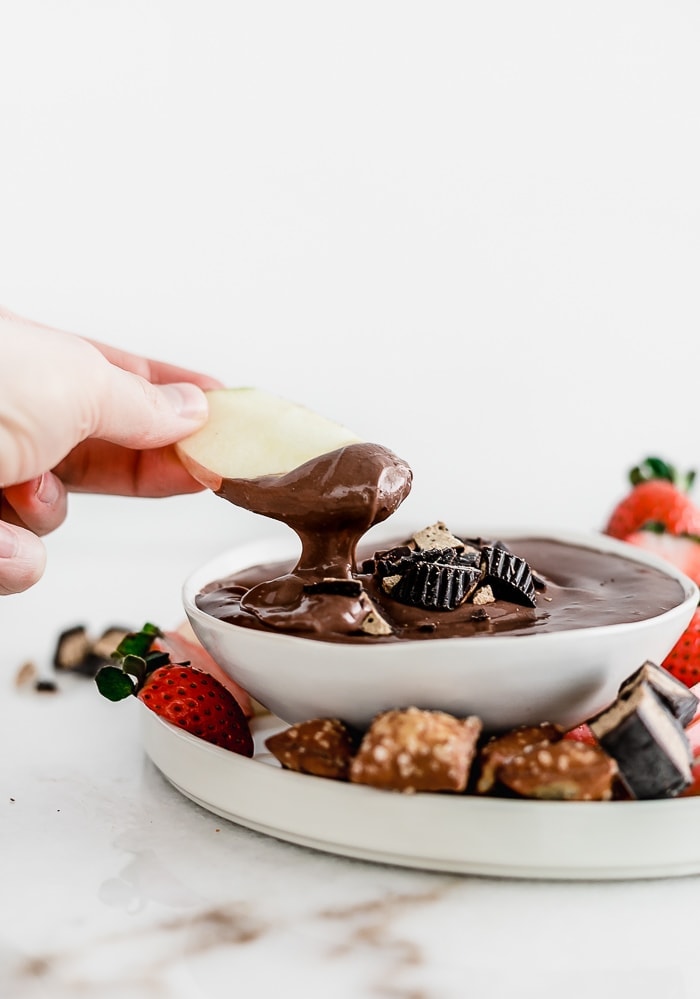 Serve with dips. Kids love dips. Serve cut up fruit and veggies with a favorite dip for a snack. Hummus, guacamole, yogurt dip, and even ranch dressing, are all good options to help kids enjoy produce.
Try: Basic Guacamole, Avocado Hummus, Peanut Butter Cup Cheesecake Dip, Healthy Green Goddess Dressing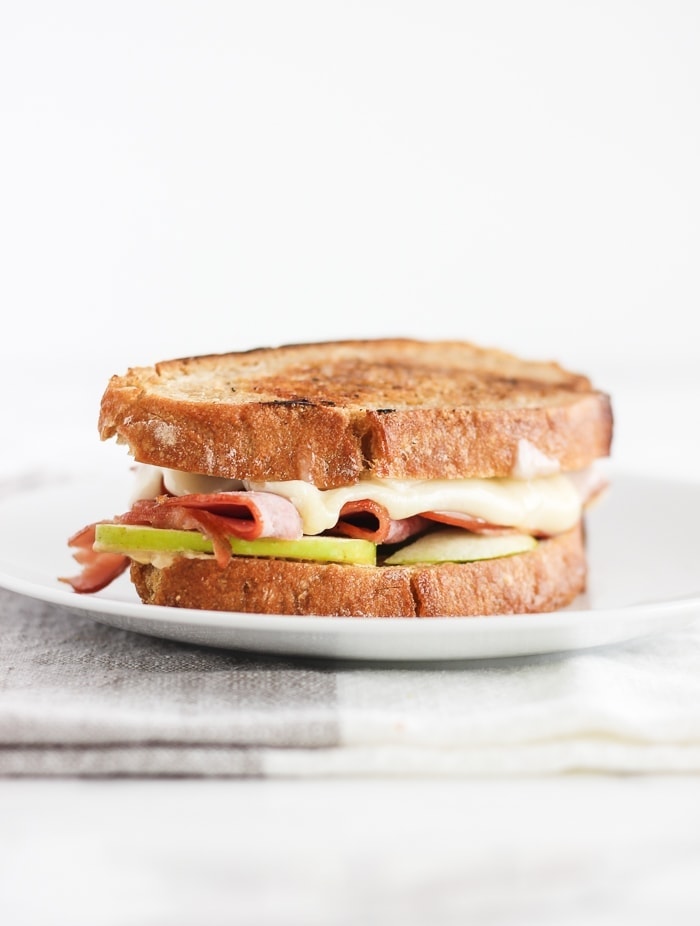 Add to favorite foods. Use familiar, favorite foods to introduce kids to more fruit and veggies. Add chopped veggies to a quesadilla or pizza, add cooked chopped broccoli into a grilled cheese, or stir frozen peas into mac and cheese, for example.
Try: Spinach Mushroom Hummus Quesadilla, Apple White Cheddar Hot Ham and Cheese, Blackberry BBQ Chicken Flatbread, Broccoli Cheddar Egg Muffins, Broccoli Pesto Pasta Almondine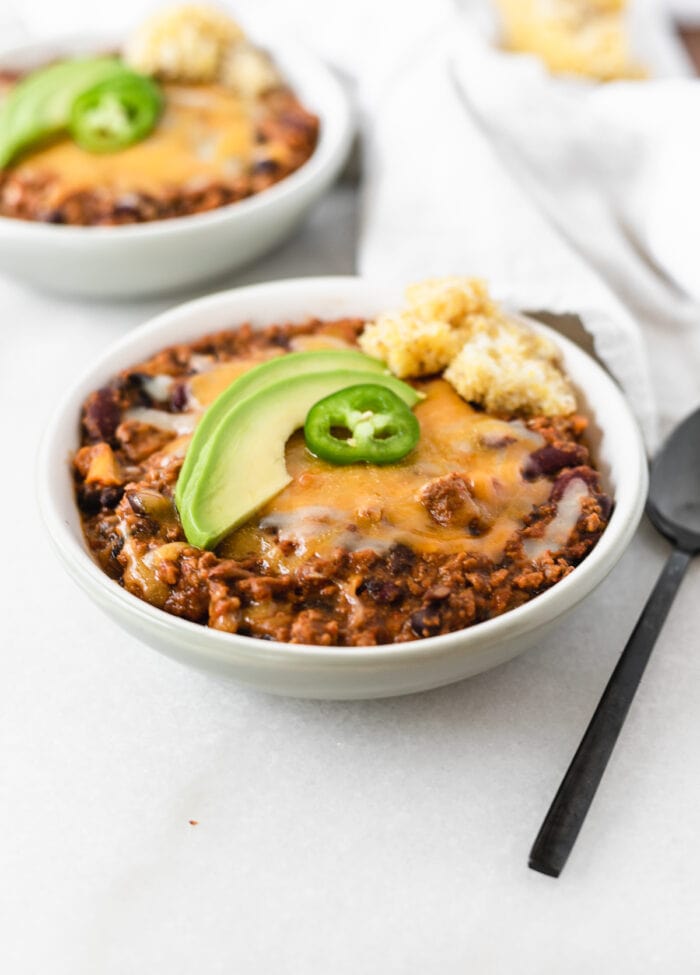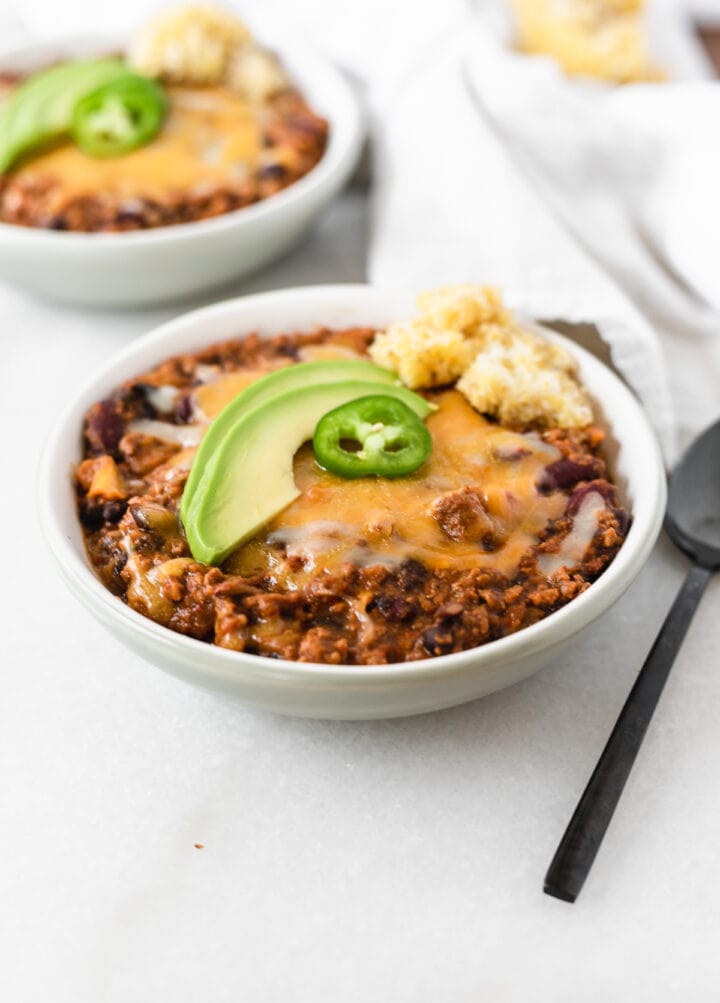 Mix into ground meat. Dishes like meatballs, meatloaf, and chili are great opportunities to mix in some veggies! I love adding finely chopped mushrooms and onions to meatballs and meatloaf because they blend right into the texture of ground meat. But the opportunities are endless, so use what you have on hand.
Try: Mediterranean Meatball Bowls, Chipotle Turkey Apple Chili, Lamb Meatballs with Jeweled Rice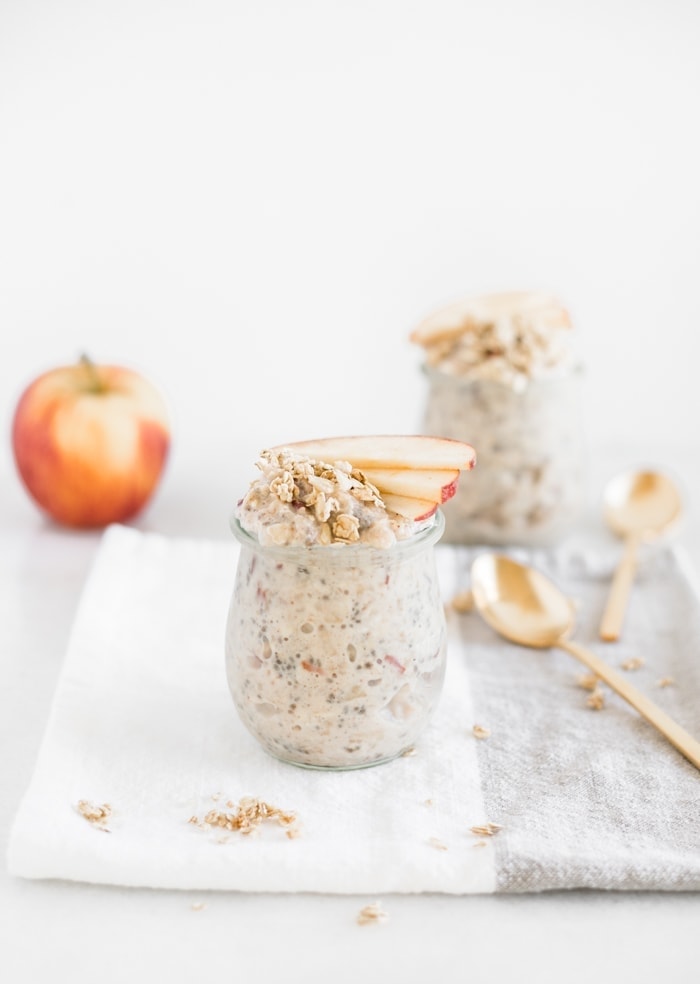 Sweeten things naturally with fruit. I love using fruit to add natural sweetness to muffins, pancakes, snack balls, and oatmeal! Mashed bananas, applesauce, berries, and dates are all great for sweetening foods naturally, while also giving a little nutrient boost.
Try: Peanut Butter Banana Baked Oatmeal, Apple Pie Overnight Oats, Gluten-Free Banana Chocolate Chip Blender Muffins, PB&J Baked Oatmeal Bars
Finally, keep in mind that a little salt, butter or cheese doesn't take the nutritional value out of vegetables, so keep things fun and flavorful for your kiddos! And know that it may take many exposures to new foods for kids to accept them, so don't give up! Just keep offering in new ways and don't stress if today's not the day your kid decides she likes carrots. You got this, mama!