If you are tired of making the same old boring grilled chicken breast, try one of these healthy grilled chicken recipes! From Asian to Tex-Mex, you'll find a new and delicious meal to add to your rotation.

Grilled chicken is a healthy and easy go-to meal for many people, after all, who doesn't have a few spare chicken breasts lying in the freezer? But in the rush of everyday life, we tend to make the same grilled chicken dishes. But no more! Plain chicken is a blank canvas that has so much potential to be a healthy, delicious and satisfying meal! Put your chicken to good use with one of these fun, flavorful grilled chicken recipes.
Why Should You Grill Your Chicken?
For me, grilling is all about two things - flavor and ease. The first way to combat boring chicken is to inject some smoky flavor and beautiful slightly-charred-outside-but-super-juicy-inside texture is to cook it outside on the grill. Grilling chicken also means less mess, fewer dishes, and the option to not heat up the kitchen in the hot summer months. That's why grilling is always my go-to cooking method for chicken.
What Kind Of Chicken Is Best For Grilling?
Any and all! Chicken thighs are always a safe bet because they tend to resist drying out on the grill, but breasts, tenders, whole chicken, and bone-in, skin-on pieces are all great too! You just need to keep a few things in mind for the best results...
Tips For Grilling The Best Chicken
Get a meat thermometer. I've said it before and I'll say it again. MEAT THERMOMETER! Checking the temperature of your chicken (and any other meat) is the best way to ensure it's done (and avoid potential food borne illness) without drying it out. Chicken should reach an internal temperature of 165°F in the thickest part before pulling it off the grill.
Pay attention to your grill's temperature. This is important for a nice seared outside and a tender, juicy inside. We typically grill our chicken hot and fast for a little bit to get those nice grill lines, then move it to lower, indirect heat (the top rack in the gas grill, or to a side without heat or very low heat). If your fire is too hot, your chicken will be dried out and burned on the outside before the inside reaches proper temperature.
Food safety is important! Chicken should thaw and marinate in the refrigerator. After placing the chicken on the grill, wash and sanitize your dishes before putting cooked chicken on them.
Add flavor! Marinades, sauces, and toppings all add delicious flavor to grilled chicken, and we're not talking just barbecue sauce. Try one of the recipes below for delicious grilled chicken that is so NOT boring!
Healthy Grilled Chicken Recipes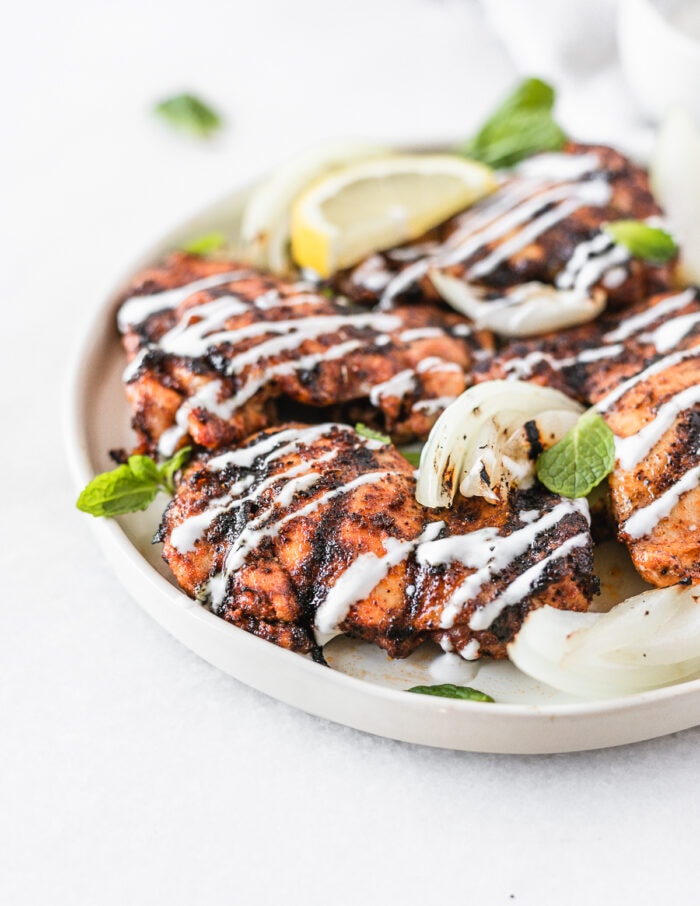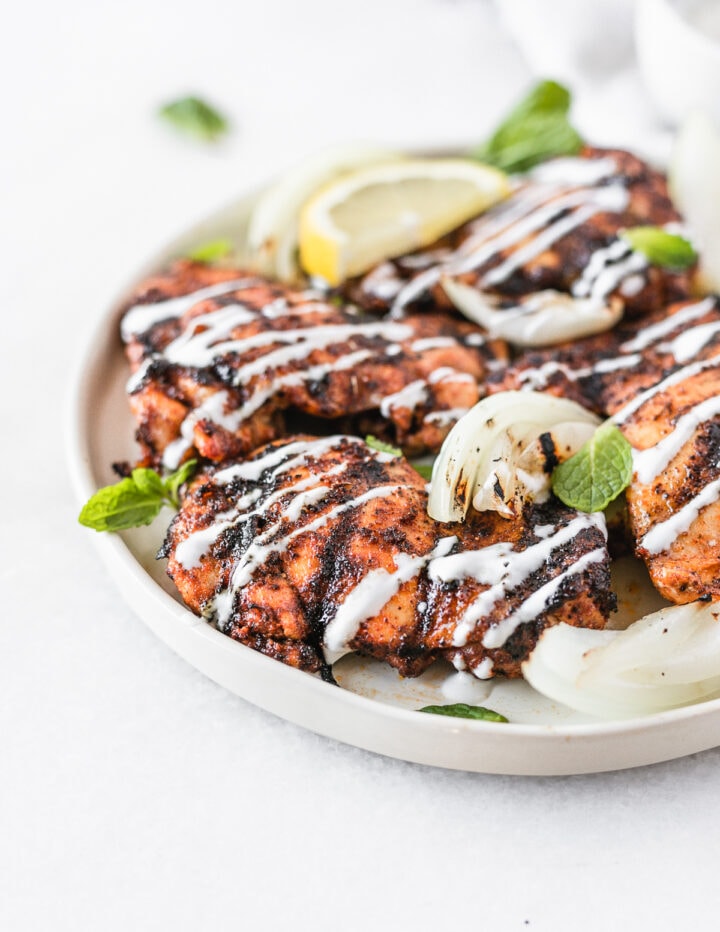 Harissa Grilled Chicken Thighs with Lemon Mint Yogurt Sauce
This simple spicy grilled harissa chicken thighs with a creamy lemon mint yogurt sauce are made with just a few simple ingredients and are ready in only 20 minutes. They are an easy and delicious dinner option for busy weeknights.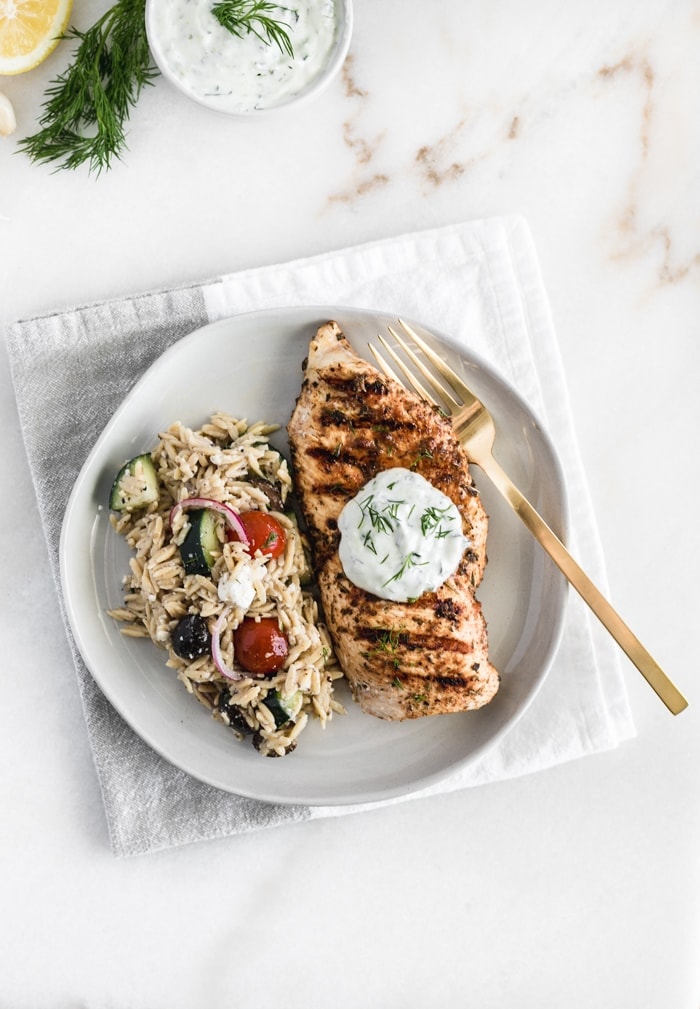 Greek Chicken with Tzatziki Sauce
Make this Greek Chicken with Tzatziki Sauce tonight! Tender Greek seasoned chicken with cool, creamy Tzatziki sauce is a delicious, easy and healthy dinner with Mediterranean inspiration.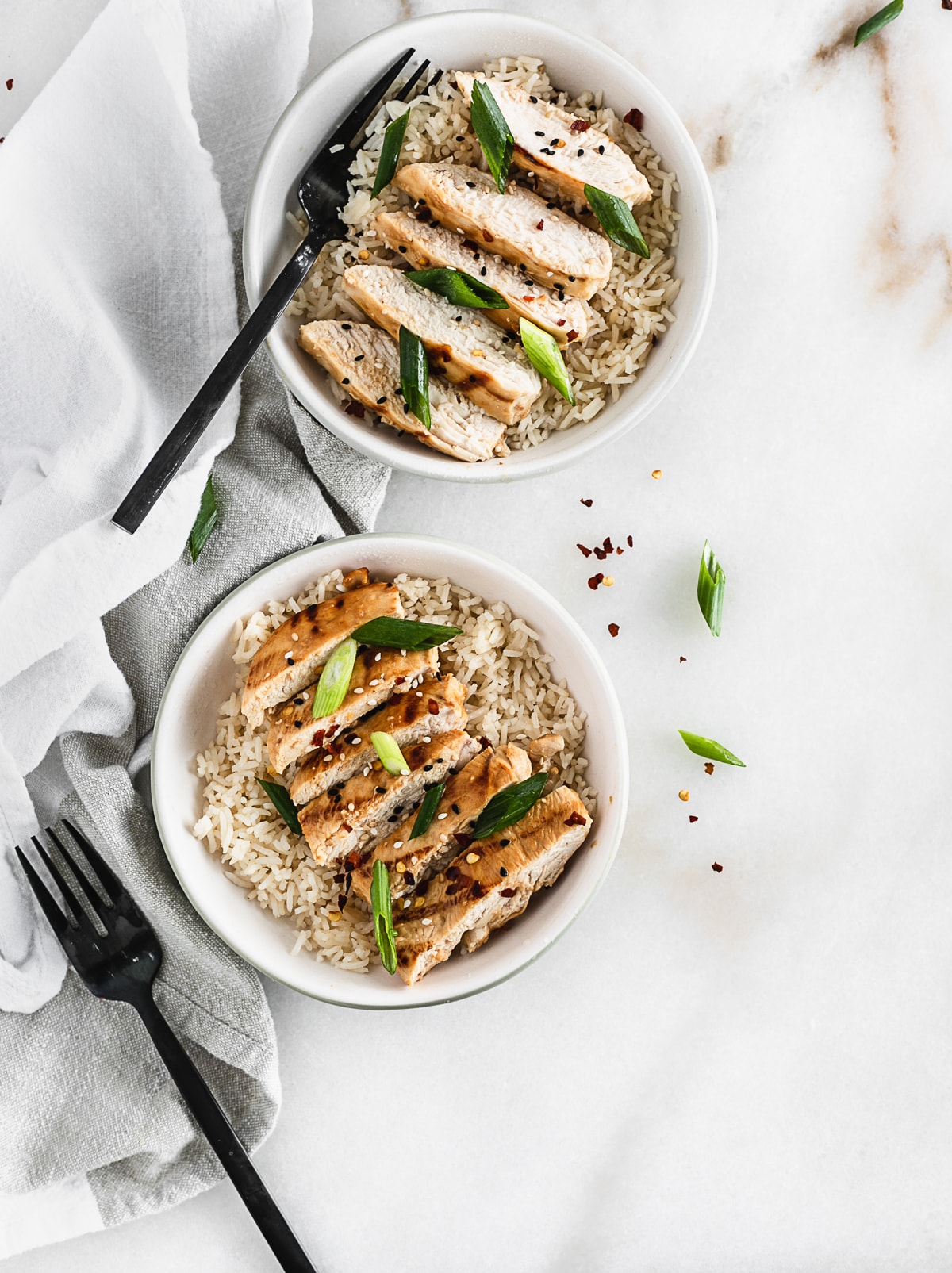 This easy grilled miso chicken features a simple, flavorful marinade made with probiotic-rich miso paste, honey, and ginger for a delicious twist on grilled chicken.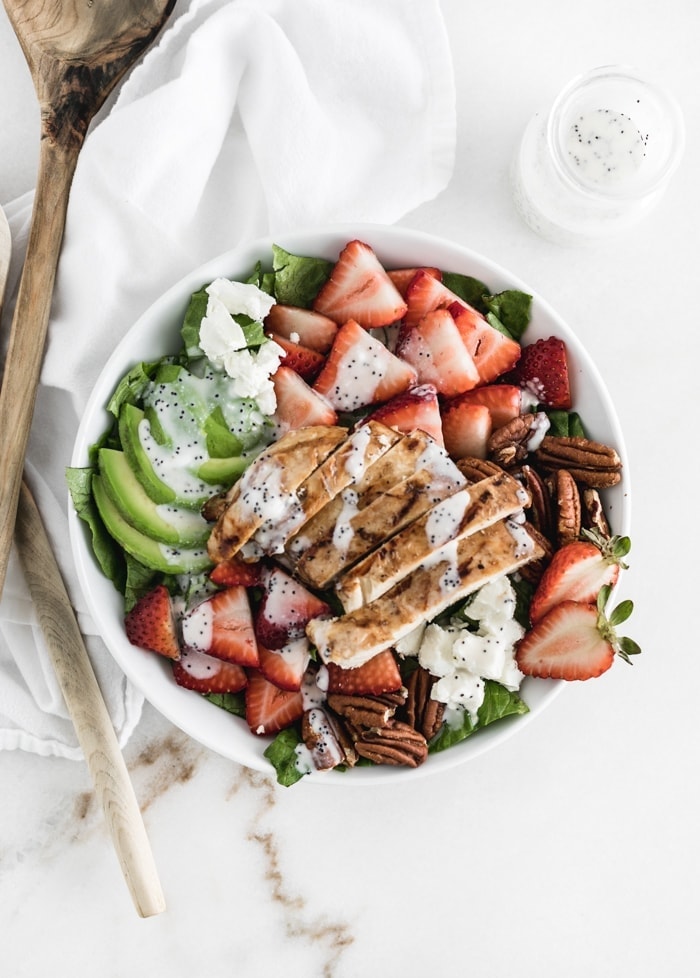 Strawberry Avocado Salad with Grilled Chicken
This addicting strawberry avocado salad with grilled chicken, creamy goat cheese, pecans and a creamy poppy seed dressing is a healthy and delicious summer lunch or dinner!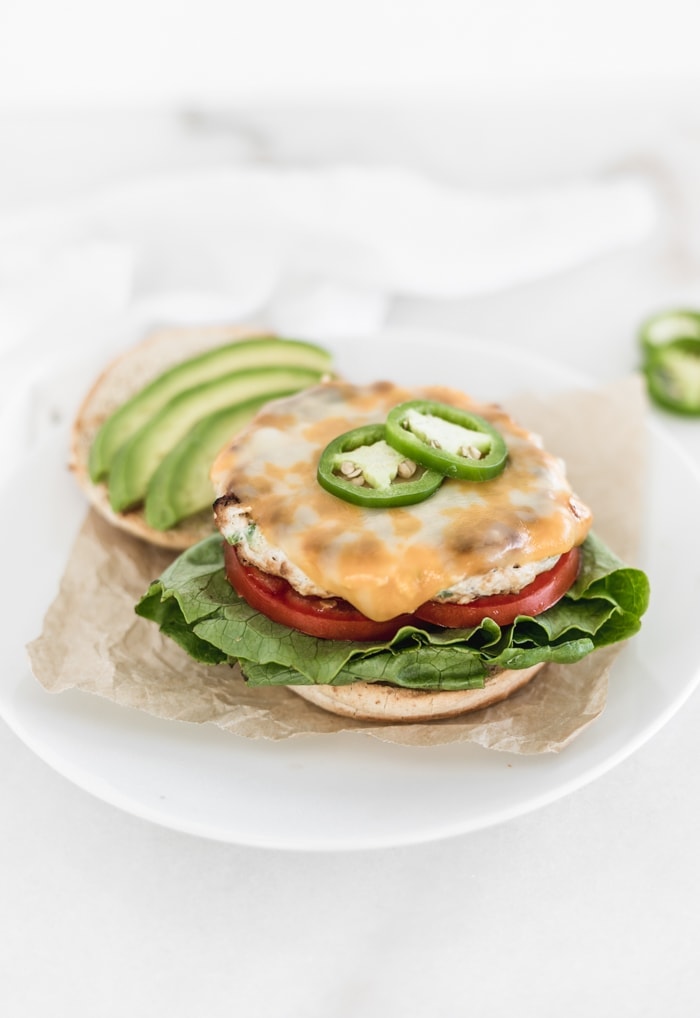 Healthy Jalapeño Chicken Burgers
Delicious and healthy jalapeño chicken burgers with avocado is an easy meal under 15 minutes! It is a healthier burger alternative full of flavor in every bite.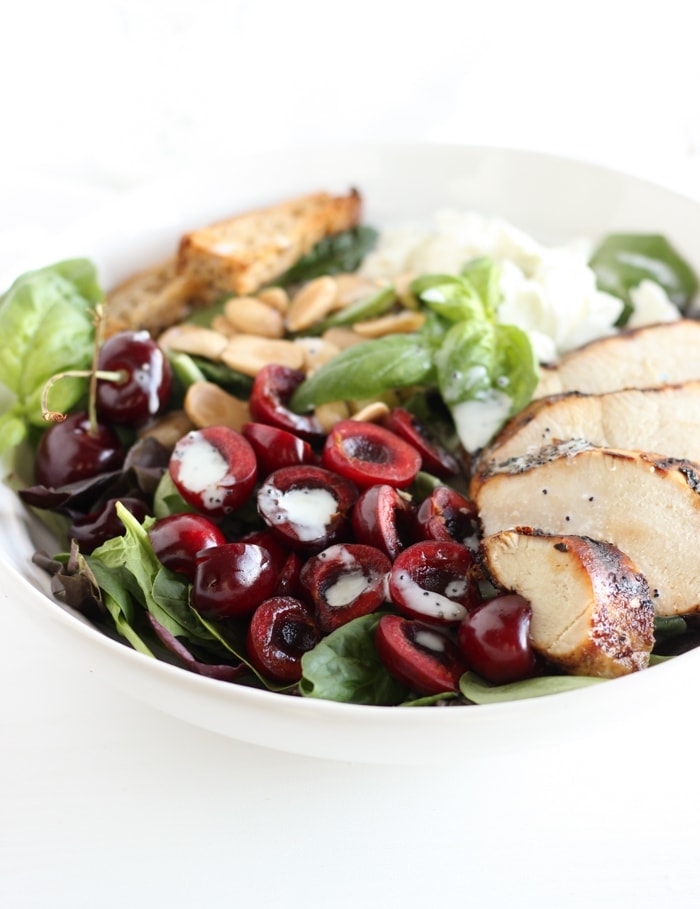 Cherry Almond Grilled Chicken Salad
Make use of those cherries in the fridge and make this cherry almond grilled chicken salad! It is a healthy meal you can enjoy all summer long!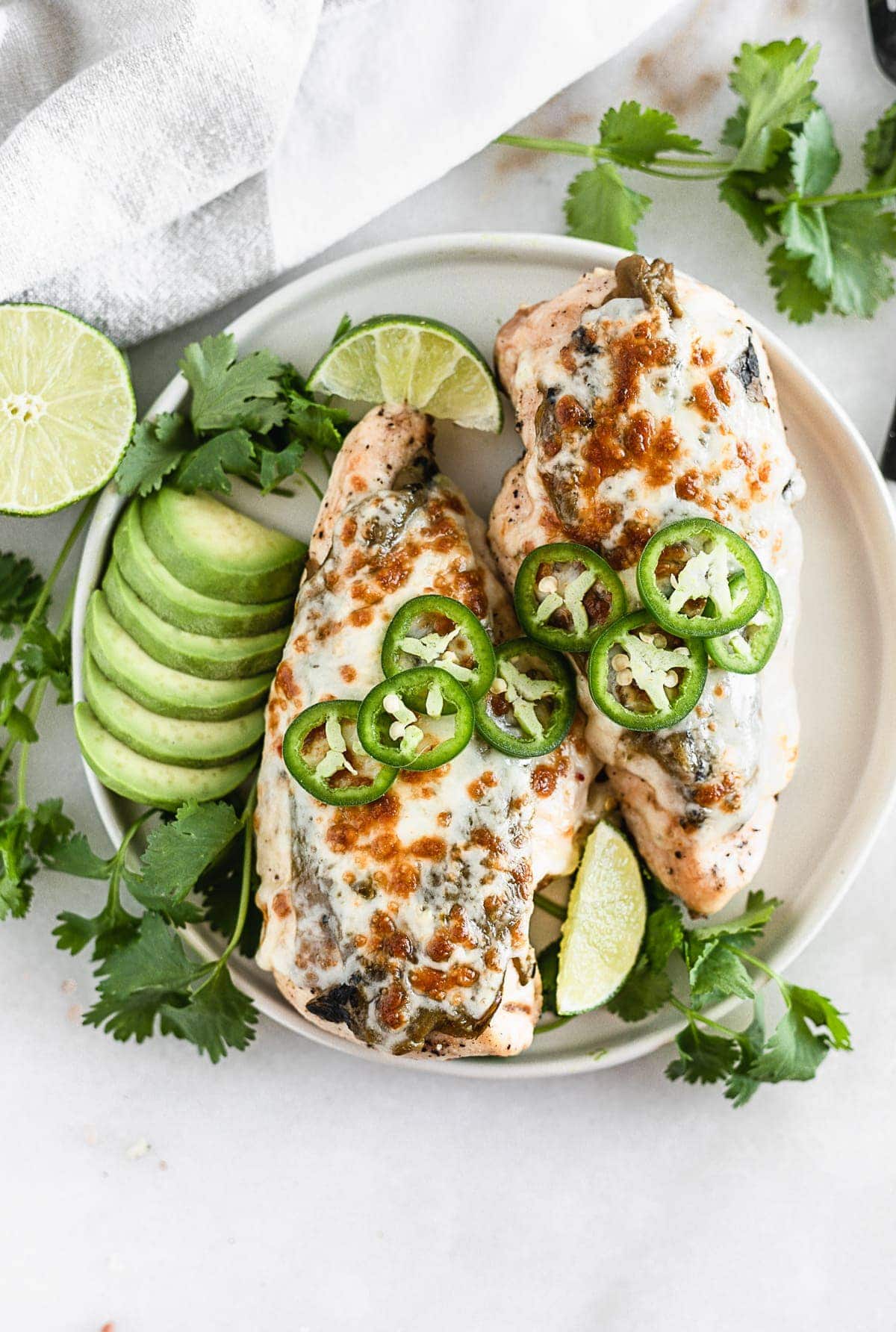 This flavorful green chile chicken is the perfect easy and healthy chicken dish to spice up dinner time! If you're looking for an easy weekend meal, they pair perfectly with a Hatch Chile Margarita!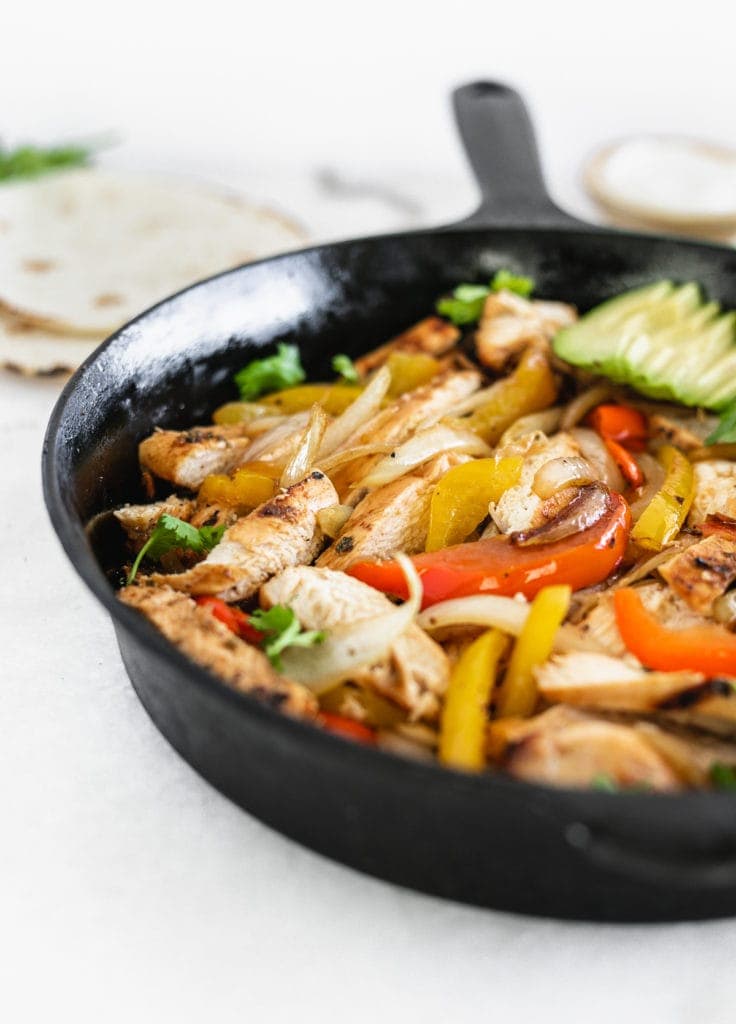 These easy grilled chicken fajitas with a simple marinade and skillet bell peppers and onions are a delicious way to get your Mexican food fix at home that can be cooked entirely on the grill!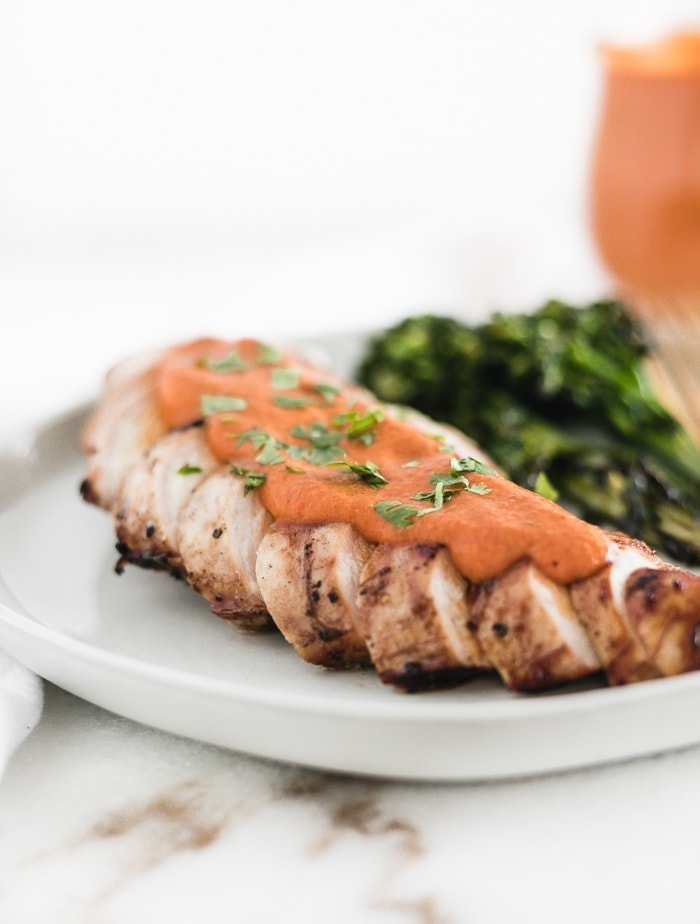 Grilled Chicken with Homemade Romesco Sauce
Smoky Romesco sauce made with roasted red peppers, tomatoes, almonds, and spices is the sauce you never knew you needed to spice up weeknight dinners, like in this healthy grilled chicken with Romesco sauce! You'll be licking the plate clean!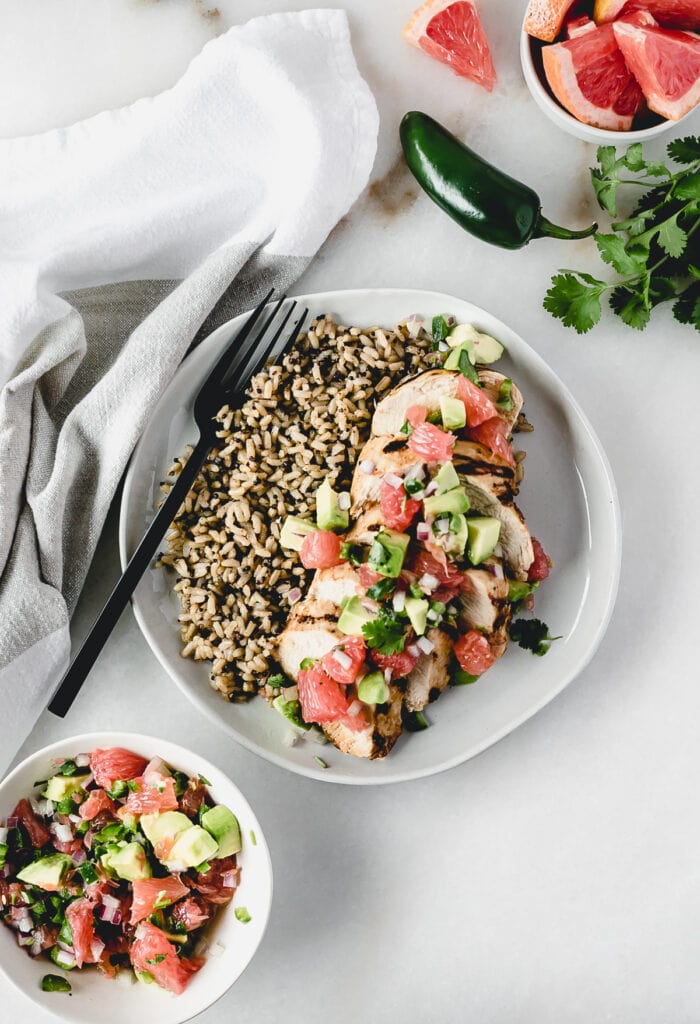 Grapefruit jalapeño chicken is a healthy and delicious dish. Full of flavor and ready in under an hour, this chicken will become a staple in your house!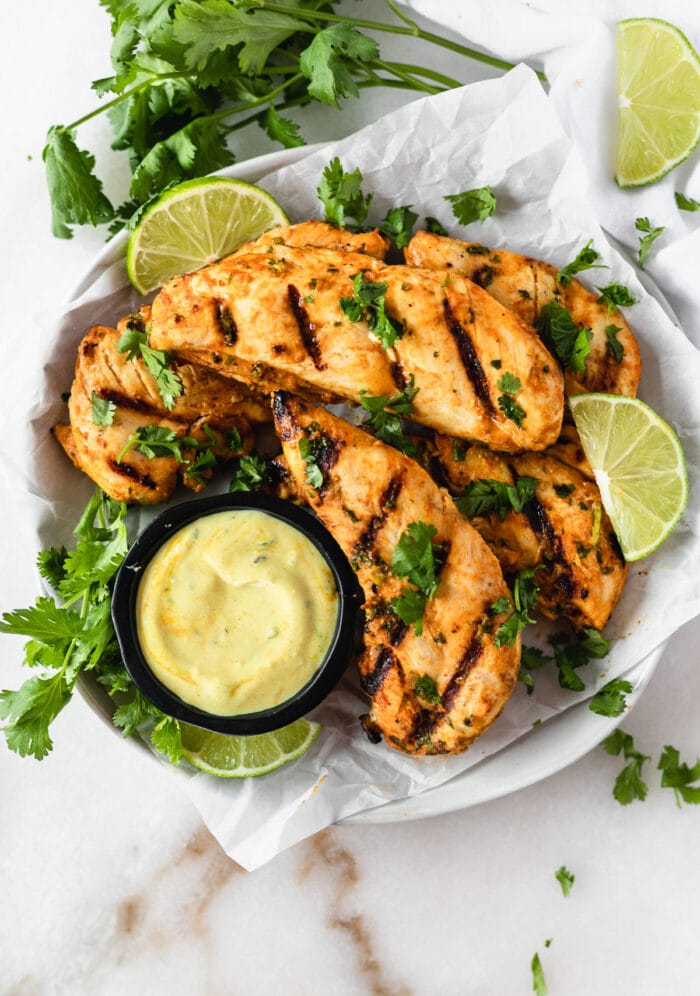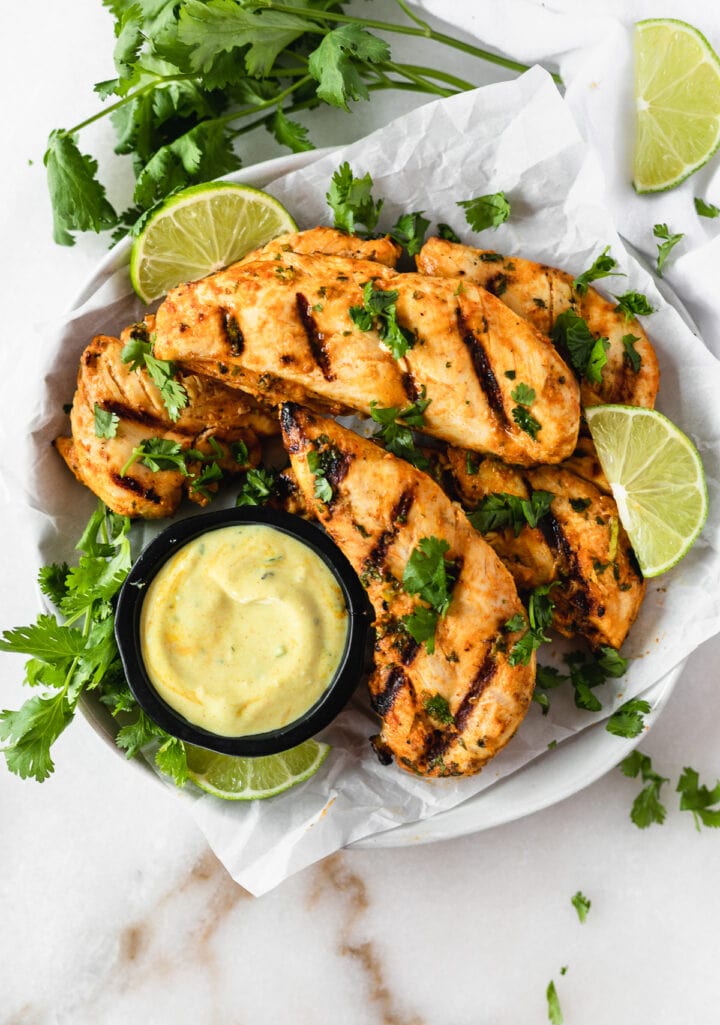 Spicy Coconut Chicken with Coconut Turmeric Dipping Sauce
Liven up your weeknight meals with this simple spicy coconut chicken recipe. This flavorful dish is sure to be a winner with your family, and don't get me started on how delicious the coconut turmeric dipping sauce is!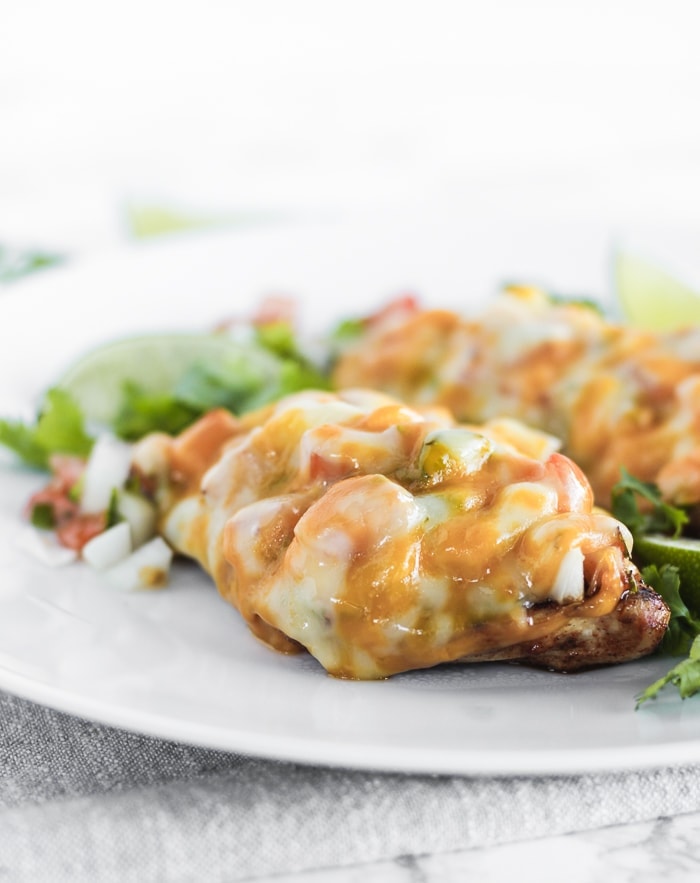 Easy margarita chicken is a healthy and delicious chicken dinner for busy weeknights. Juicy, flavorful chicken breast topped with pico de gallo and cheese – it's a delicious Southwest-inspired meal the whole family will love!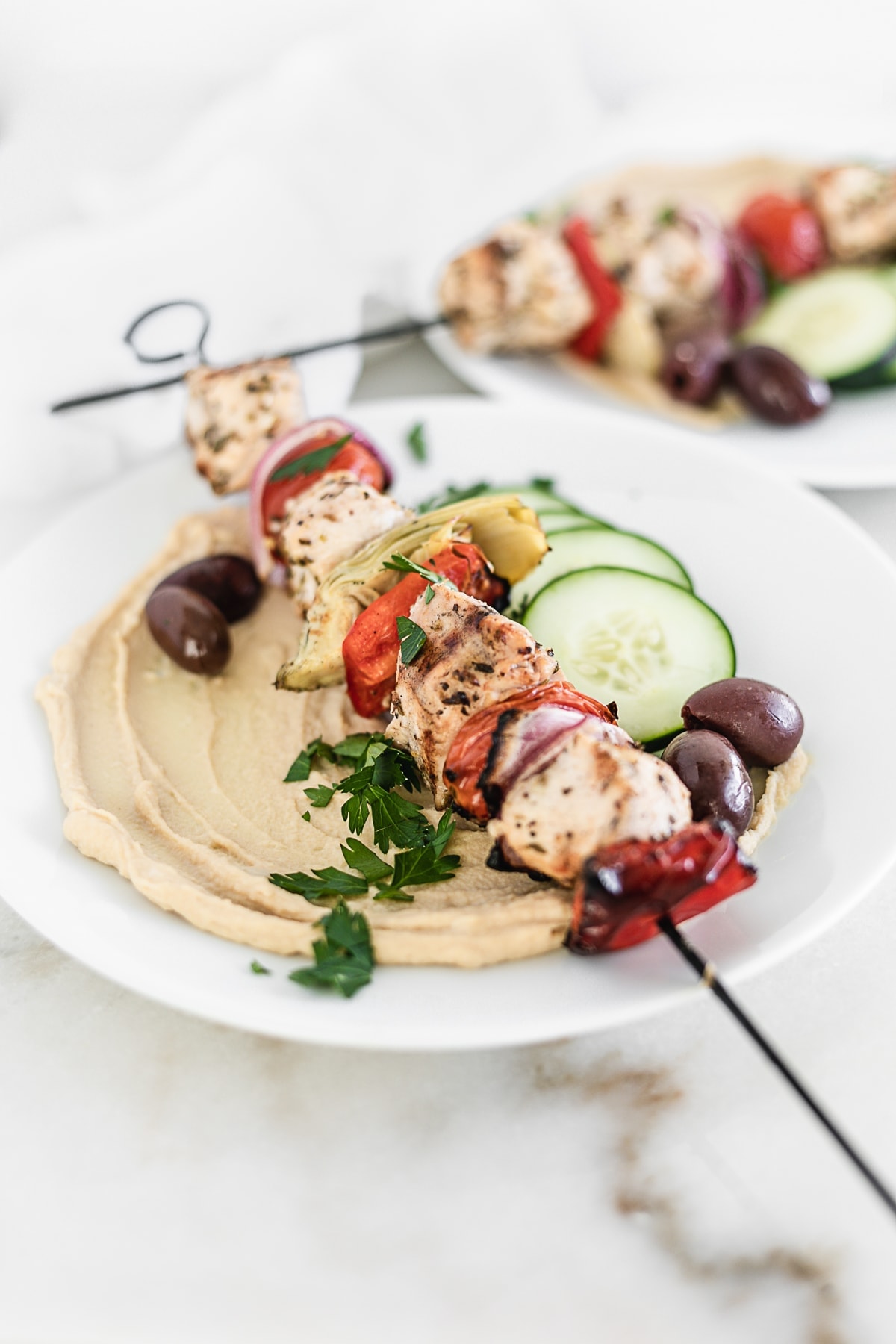 Mediterranean Chicken and Artichoke Kebabs
This healthy dinner is made entirely on the grill, no need for a steamer basket or boiling artichokes. These kebabs are full of flavor thanks to a delicious marinade and healthy Mediterranean vegetables, including fresh artichokes.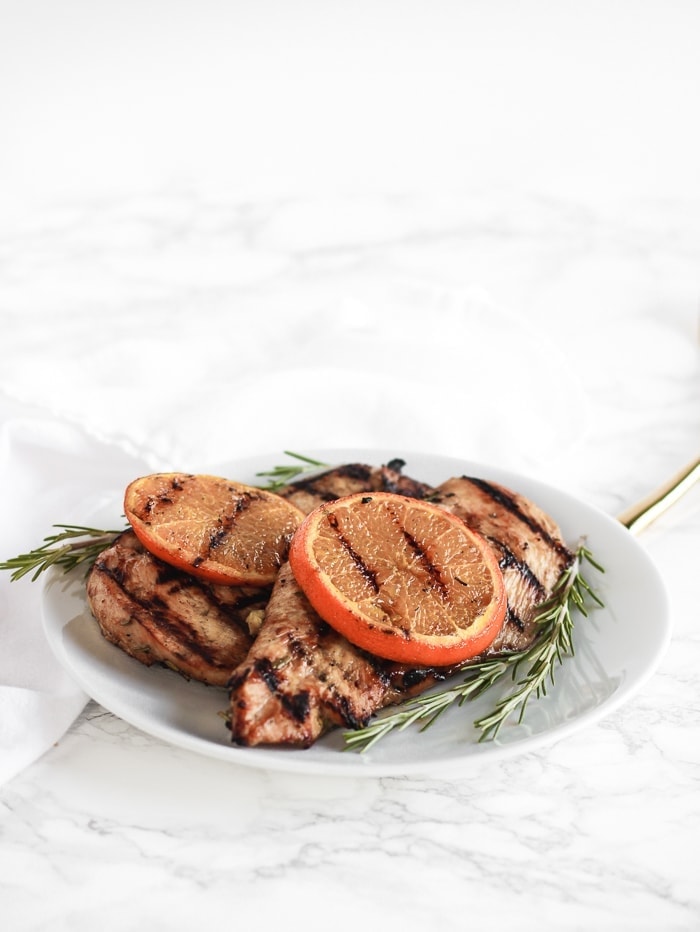 Easy Rosemary Orange Grilled Chicken
Easy rosemary orange grilled chicken is a healthy and flavorful solution for weeknight dinners. You're only 6 ingredients away from having dinner on the table!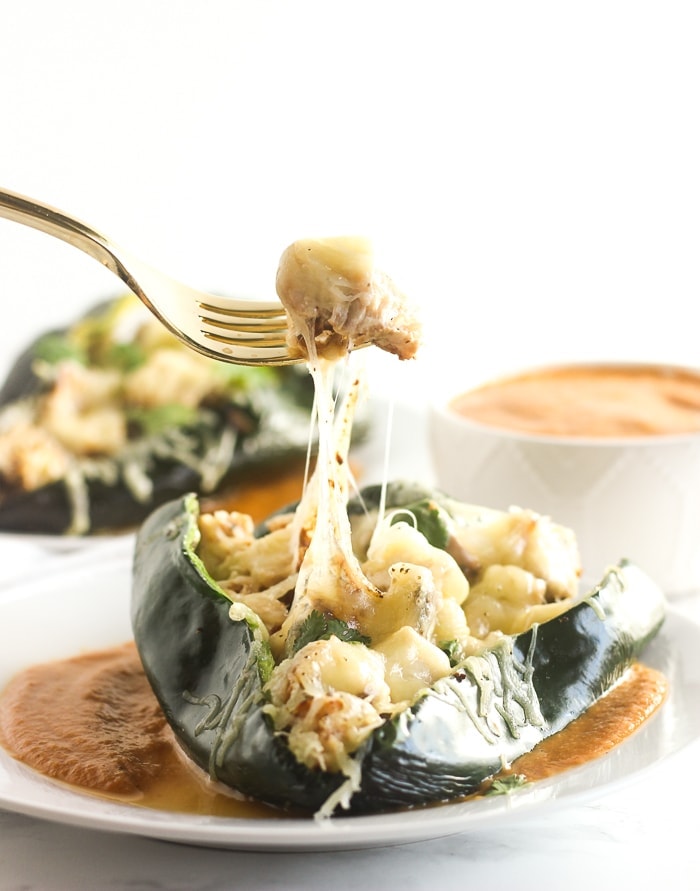 Grilled Chicken Chile Rellenos
Grilled chicken chile Rellenos are a healthier, easier twist on the Mexican classic. Made entirely on the grill from start to finish with real food ingredients, these grilled Rellenos make a delicious and healthy dinner with easy cleanup!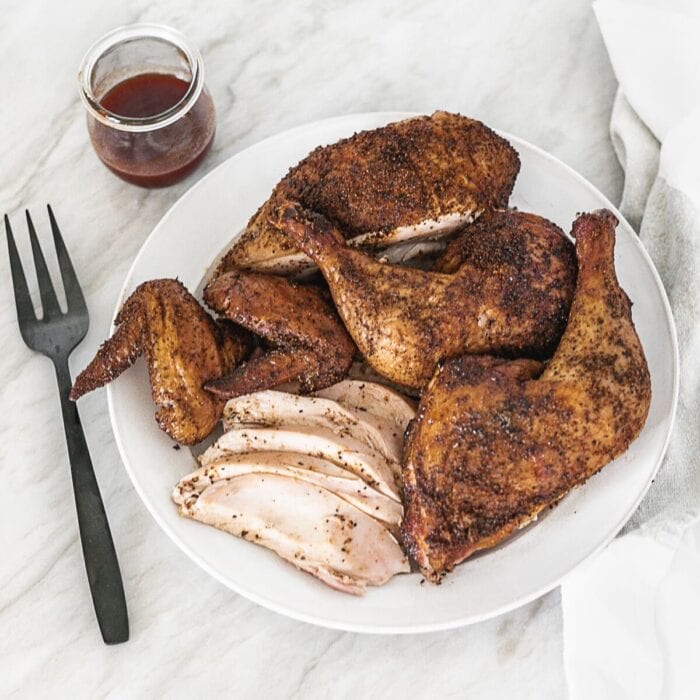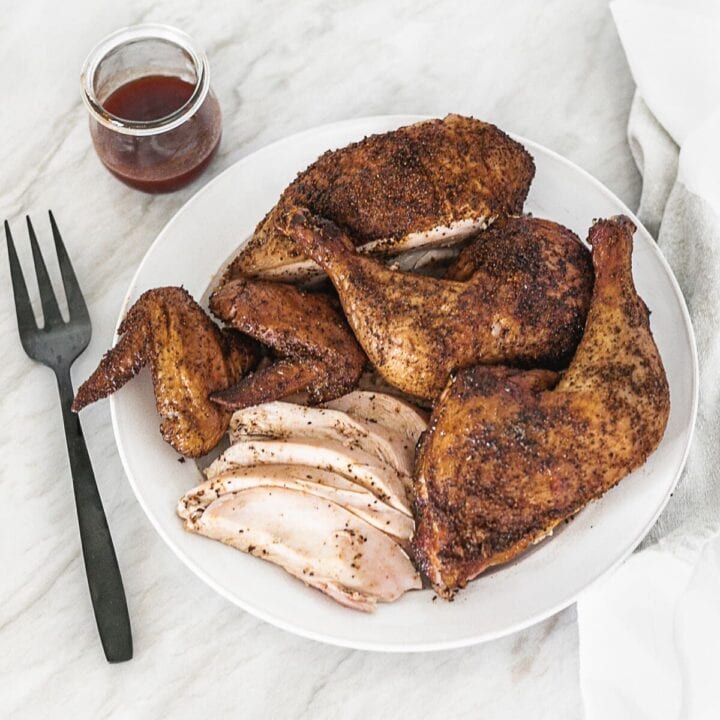 Beer Brined Spatchcock BBQ Chicken
Barbecue chicken has never been easier or more delicious! Beer Brined Spatchcock BBQ Chicken comes out juicy, flavorful and evenly cooked every time – perfect for summer cookouts!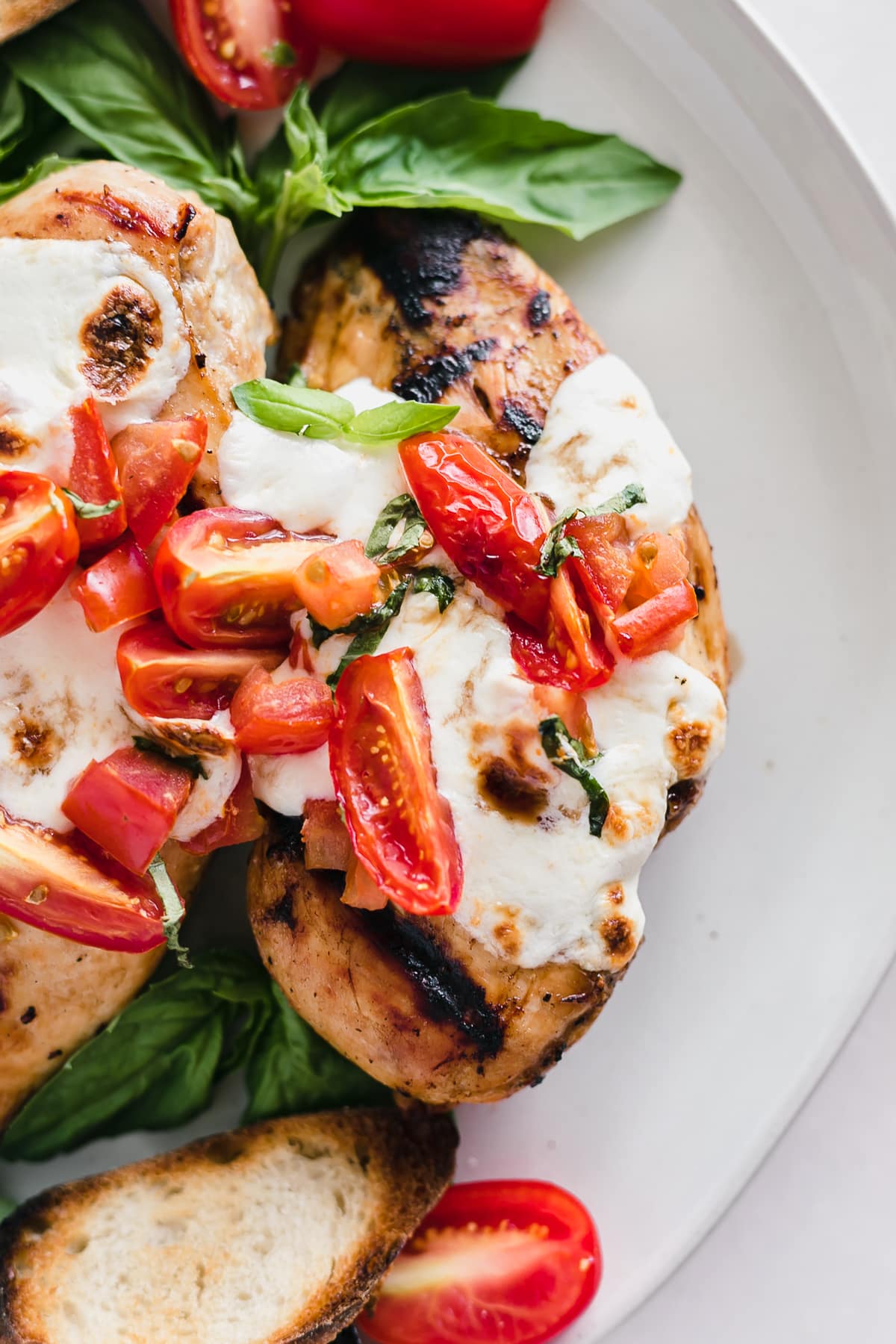 For a quick and healthy dinner, you can't beat tomato basil bruschetta chicken! Fresh tomatoes, basil, and mozzarella cheese on tender balsamic marinated grilled chicken are perfect for weeknights.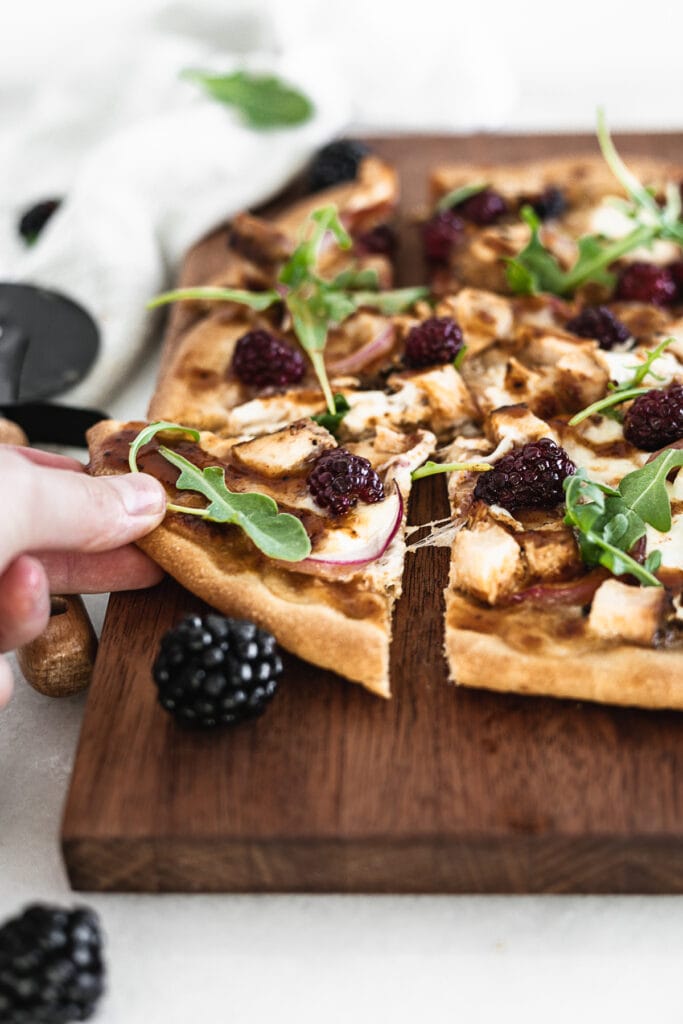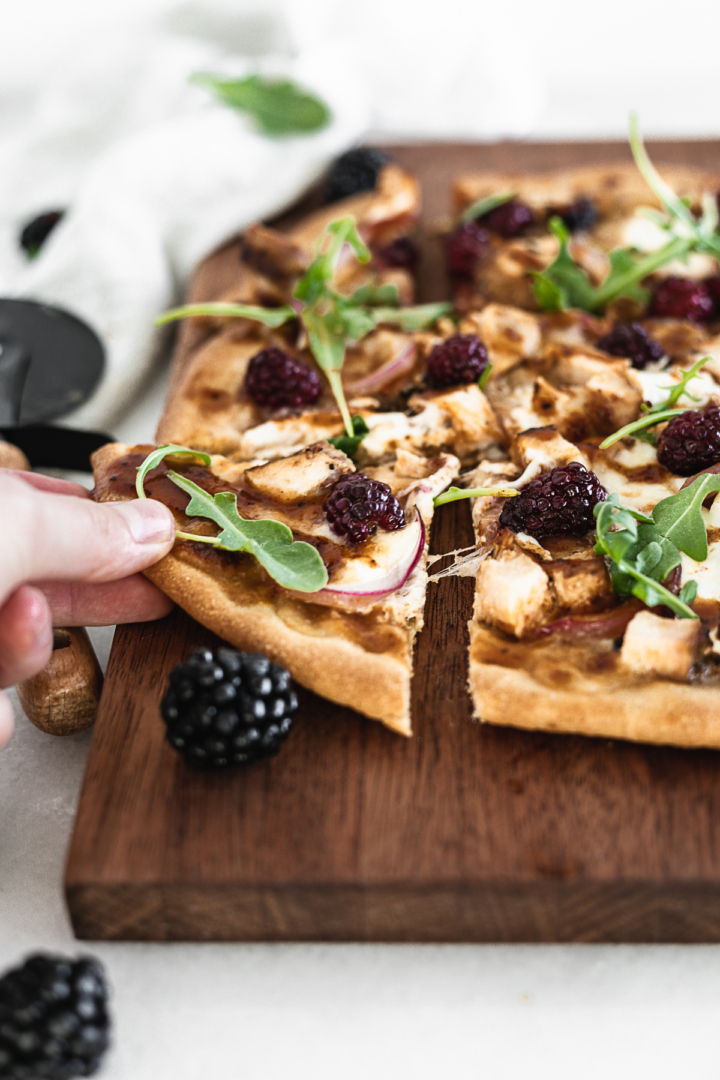 Blackberry BBQ Chicken Flatbread
Change up pizza night and use up leftover chicken with this sweet and savory blackberry BBQ chicken flatbread! Make it on the grill or bake it in a hot oven for a quick and delicious summer dinner or appetizer in under 30 minutes.