From cheesy baked dips to fresh salsas to creamy hummus recipes, find your new go-to party dip in this roundup of over 15 delicious, healthy dip recipes!
No matter the occasion, a delicious dip is always a good idea, wouldn't you agree? And since it's almost the Super Bowl, there's no better time to find your favorite new dip recipe. I absolutely love a good dip for snacking on while watching football, hanging out at tailgates, and visiting with friends or family. But I also like to bring something a little more nutritious to the party, since some gatherings (especially those centered around football) aren't necessarily known for bringing on the health food. And because I'm a dietitian and that's basically my job.
I'm not really a food rule person, but when it comes to party dips, I do have one rule - they must be delicious! That's why I've rounded up my favorite healthier dips for football parties, Super Bowl watching, and any other special occasions. None of these healthy dips skimp on flavor, so nobody will ever know that you brought the 'healthy' dip! Which one will you try first?
15+ Mouthwatering Healthy Dip Recipes
Cold Dips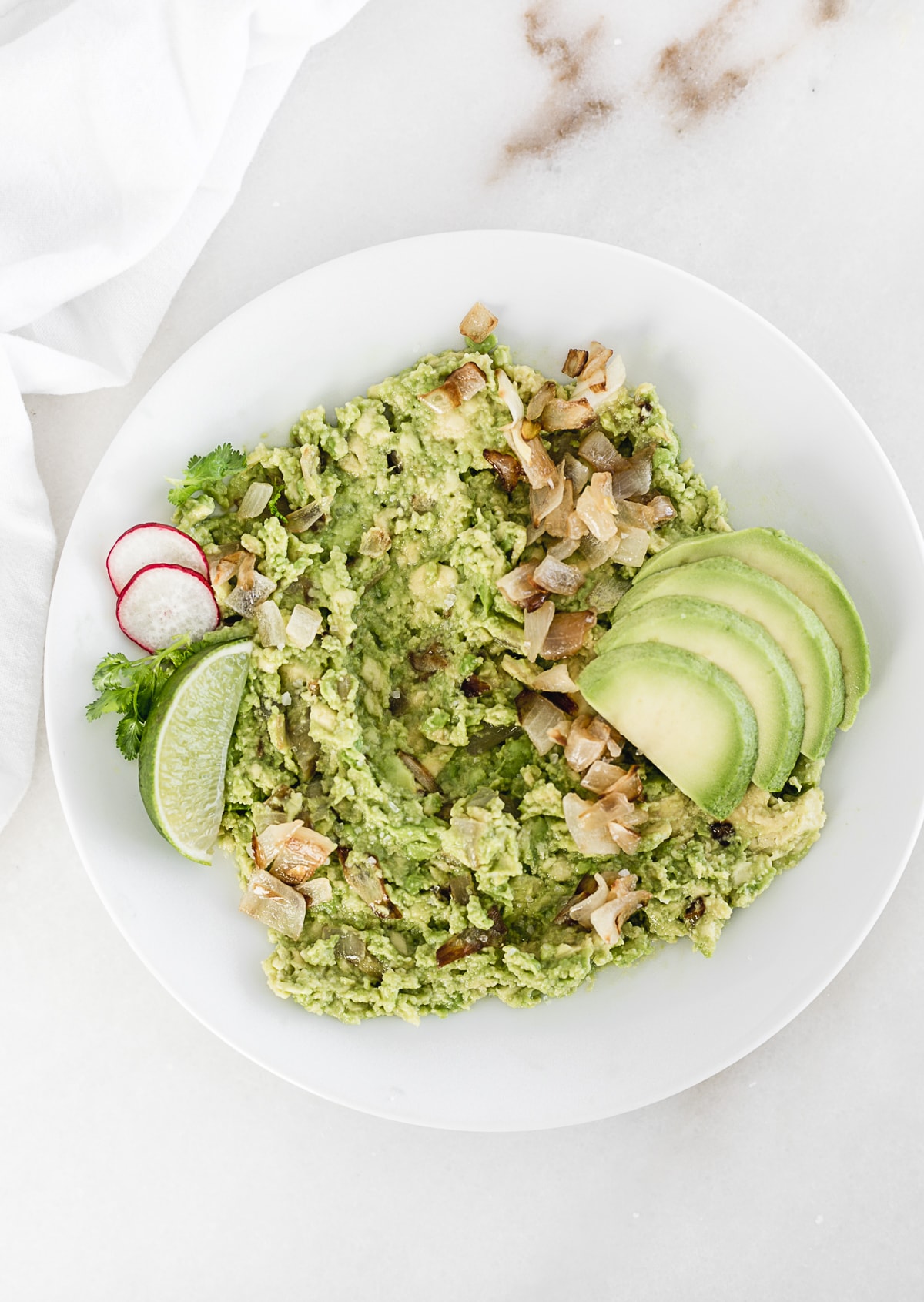 This caramelized onion guacamole is one of my go-to recipes for a dip that everyone is guaranteed to love. I'm a firm believer that caramelized onions can make anything taste a thousand times better. And while caramelizing onions takes a little time, the end result is always worth it. In this case, the result is the most heavenly guacamole you will ever eat.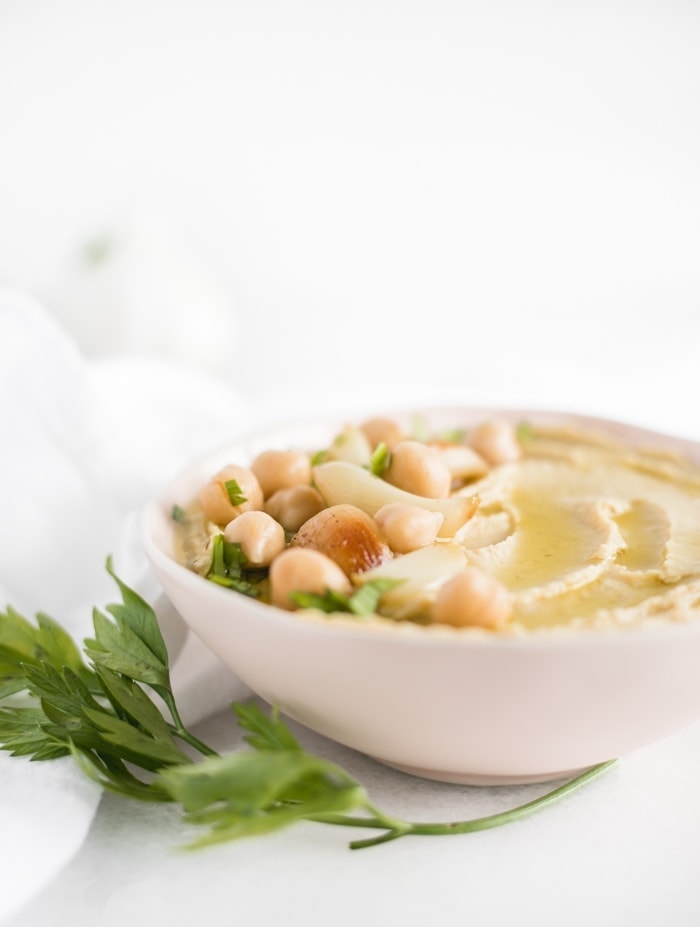 Just like caramelized onions, what isn't made better by adding roasted garlic? Homemade hummus is both way more tasty and less expensive than store-bought versions, and it's easy to make with just a food processor!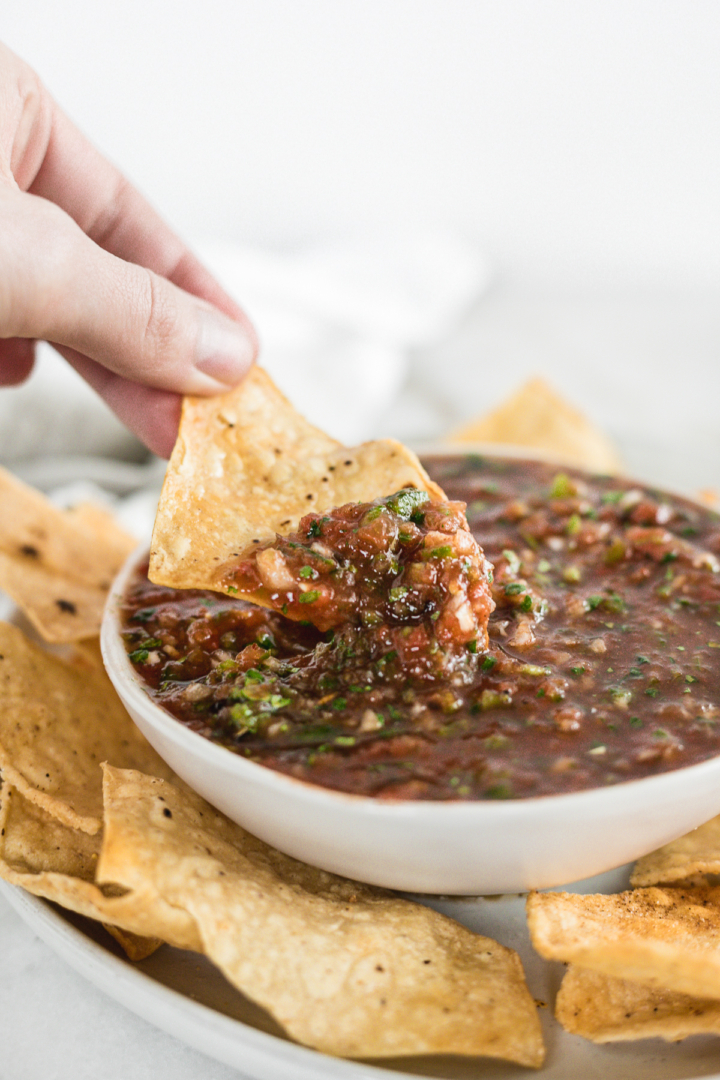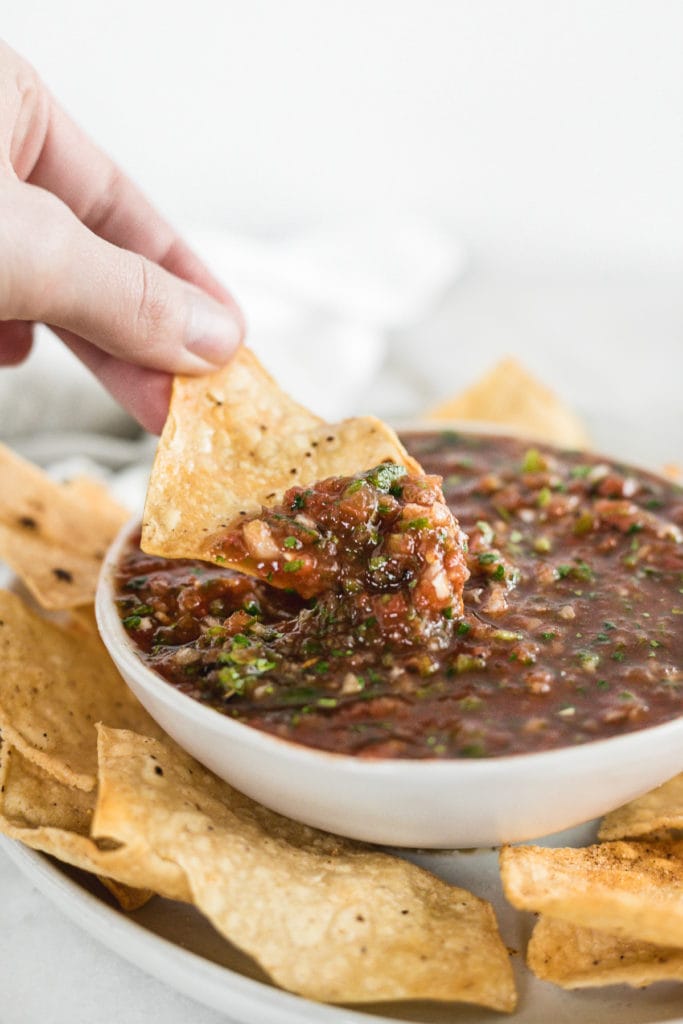 No Mexican meal is complete without salsa! This easy, homemade fresh salsa made with canned tomatoes is zesty, spicy, and so delicious – it always gets rave reviews. You'll never go back to jarred salsa!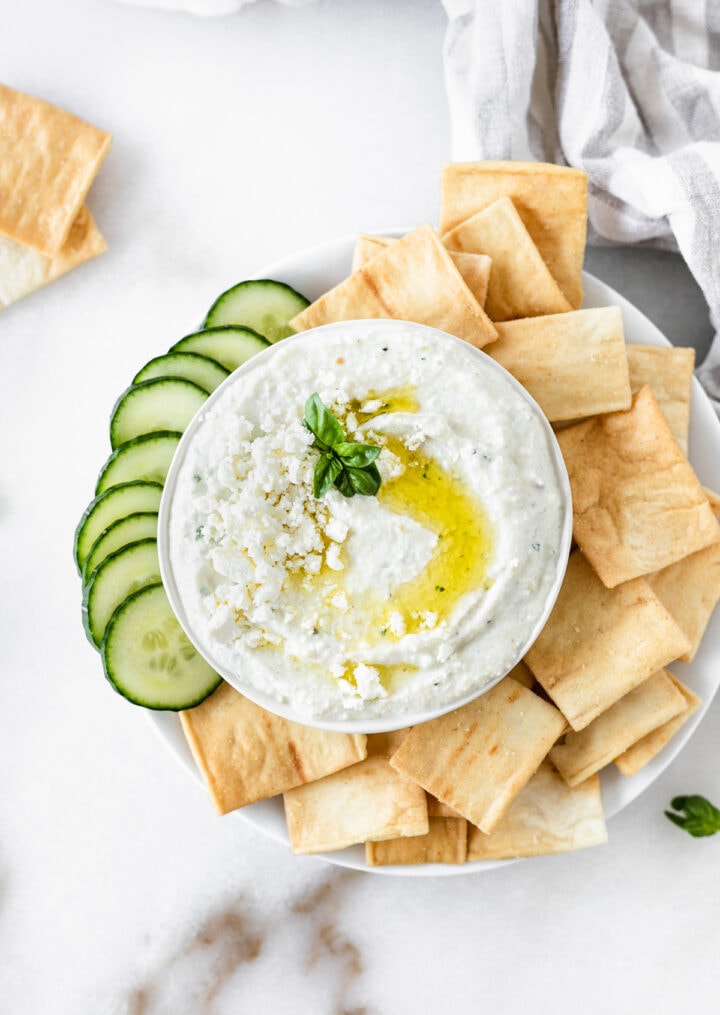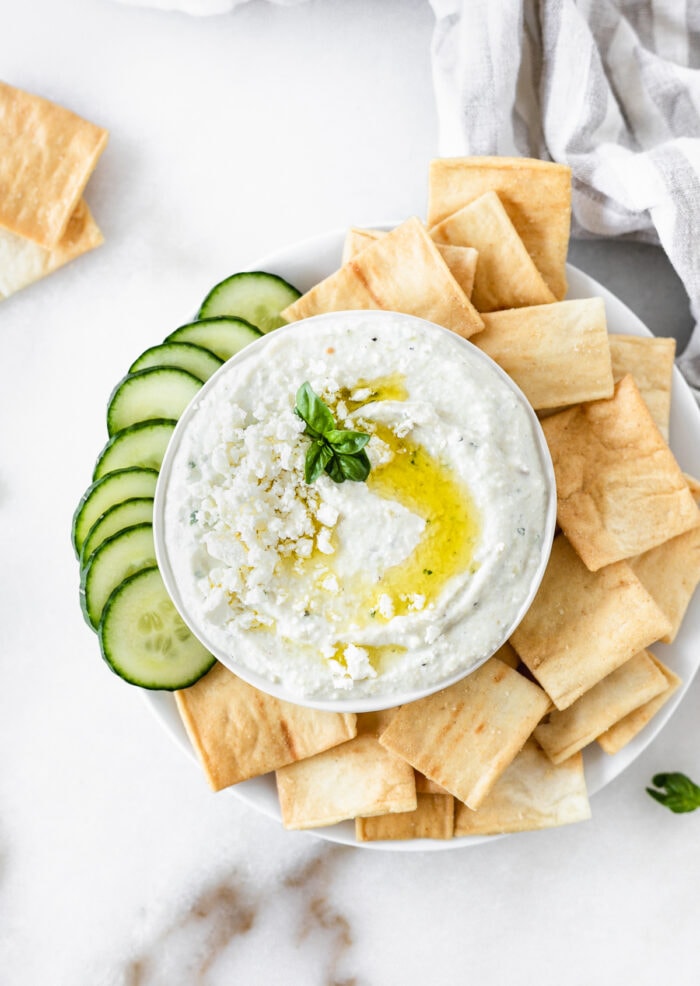 Healthy Whipped Feta Artichoke Dip
This delicious whipped artichoke dip features salty feta cheese, artichoke hearts, lemon and basil, all lightened up with Greek yogurt. It's great on crackers, crostini, warmed pita bread or cut up veggies.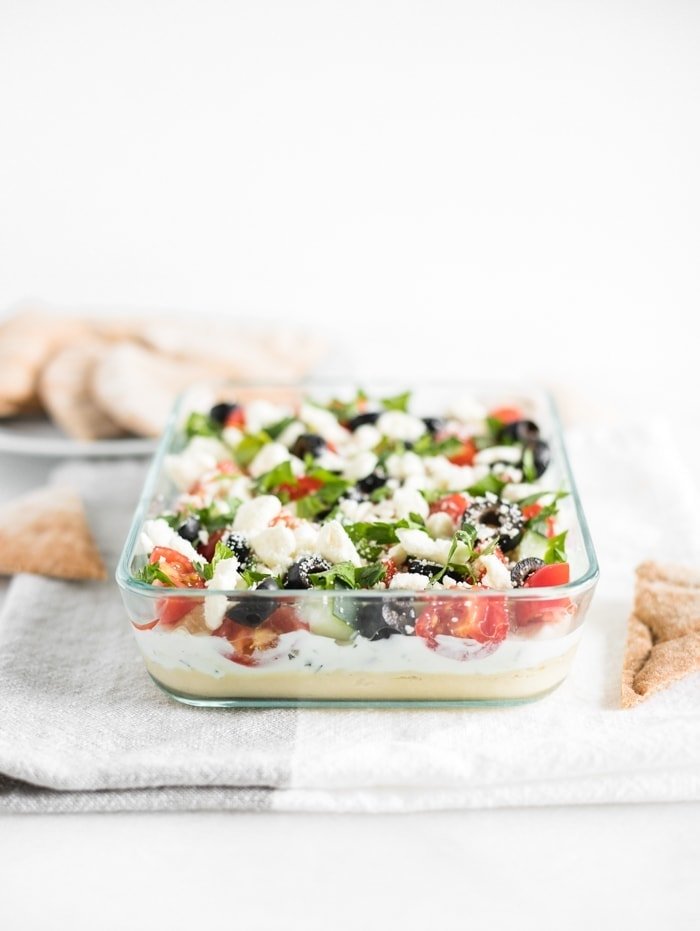 7 Layer Dip gets a healthier makeover with a Mediterranean twist with this delicious Greek 7 Layer Dip. Layers of tzatziki-like yogurt dip, hummus, tomatoes, cucumbers, herbs, and olives form a delicious snack that's perfect for dipping pitas.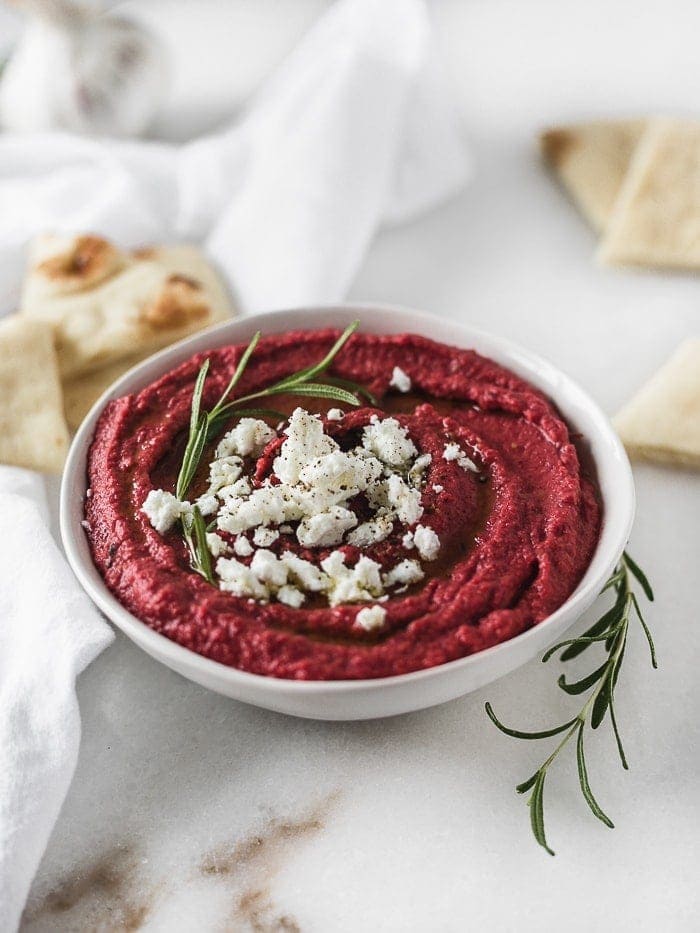 This roasted beet hummus is ultra-smooth, creamy, and simply delicious with hints of fresh rosemary, olive oil, lemon, tahini, and of course, sweet roasted beets. Top with crumbled goat cheese for a classic pairing that's both beautiful and tasty.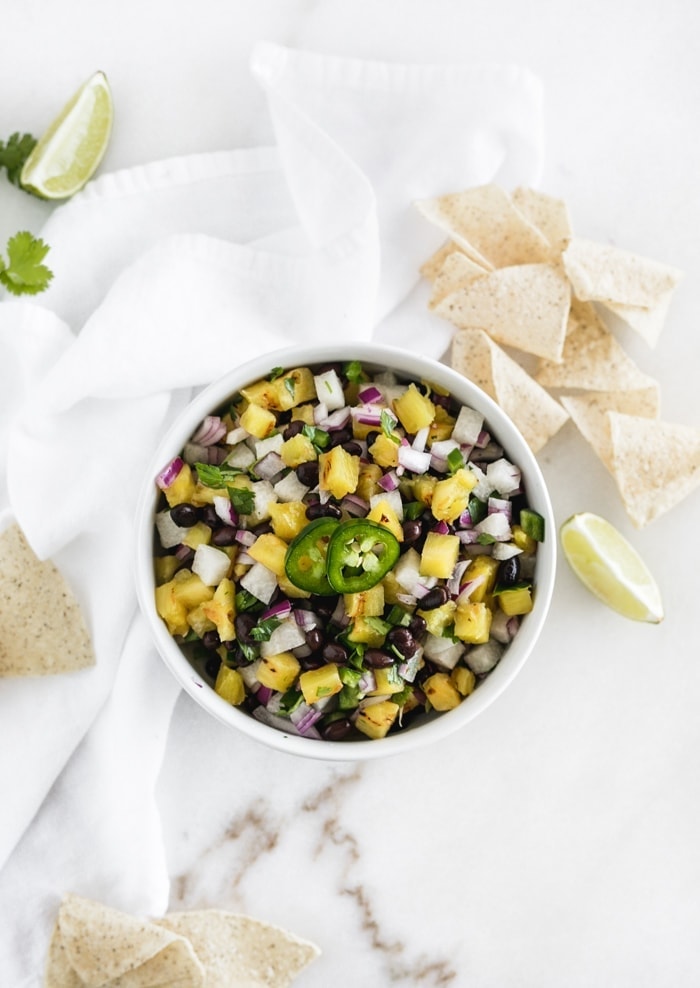 Grilled Pineapple Black Bean Jicama Salsa
Sweet, caramelized grilled pineapple, crunchy jicama, black beans, and fresh cilantro combine to create a party of flavors and textures in this deliciously different black bean salsa.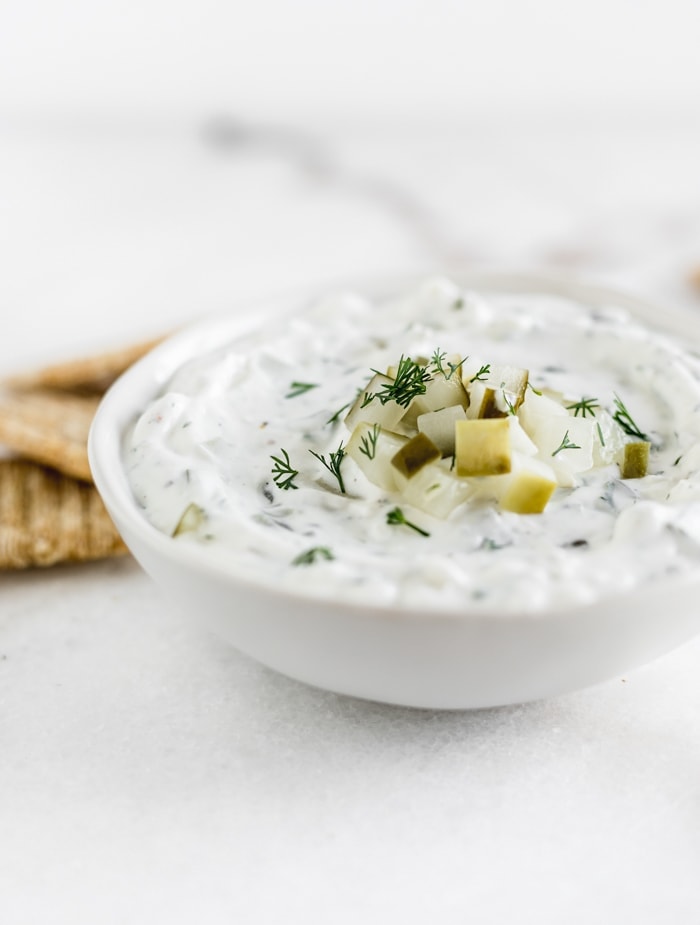 Pickle lovers will go crazy for this cool, creamy, dill pickle dip made with real dill pickles and healthy Greek yogurt.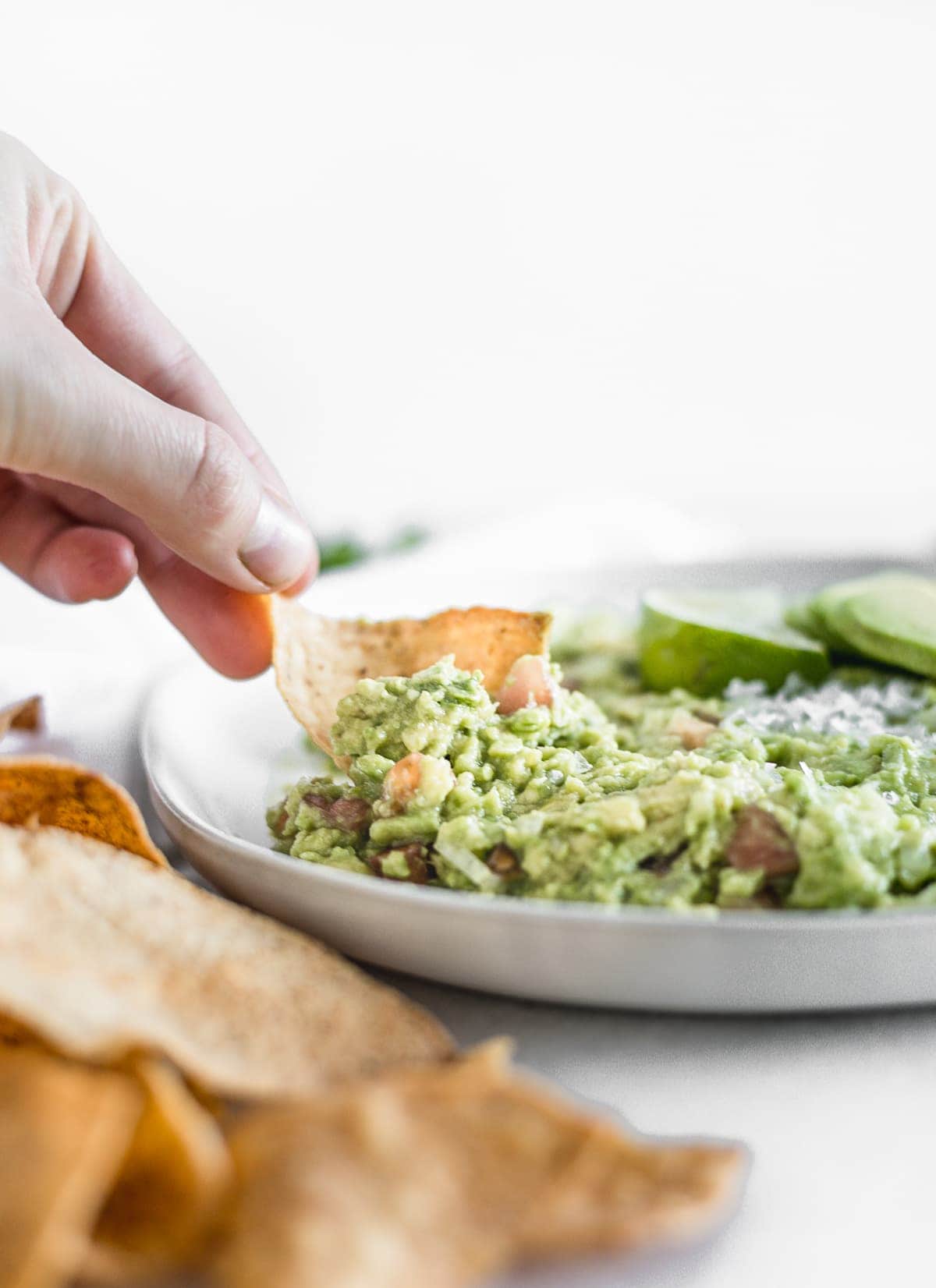 When in doubt, always go with guac. This easy guacamole recipe has just a few simple ingredients and is naturally super nutritious. Just add tortilla chips!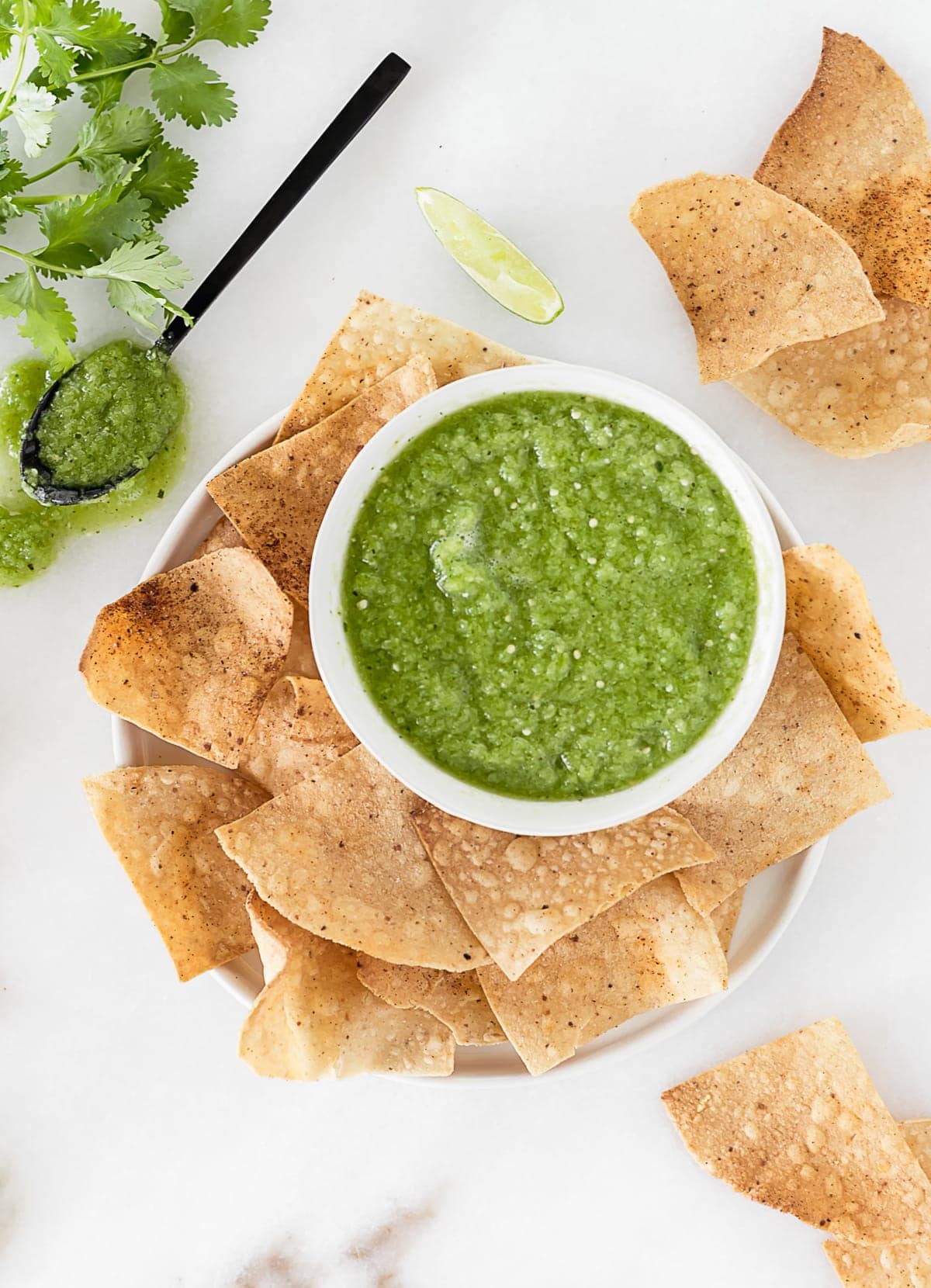 This green salsa, or salsa verde, is always a favorite. The spicy blend of peppers, onions, tomatillos and green chiles is always welcome at the party.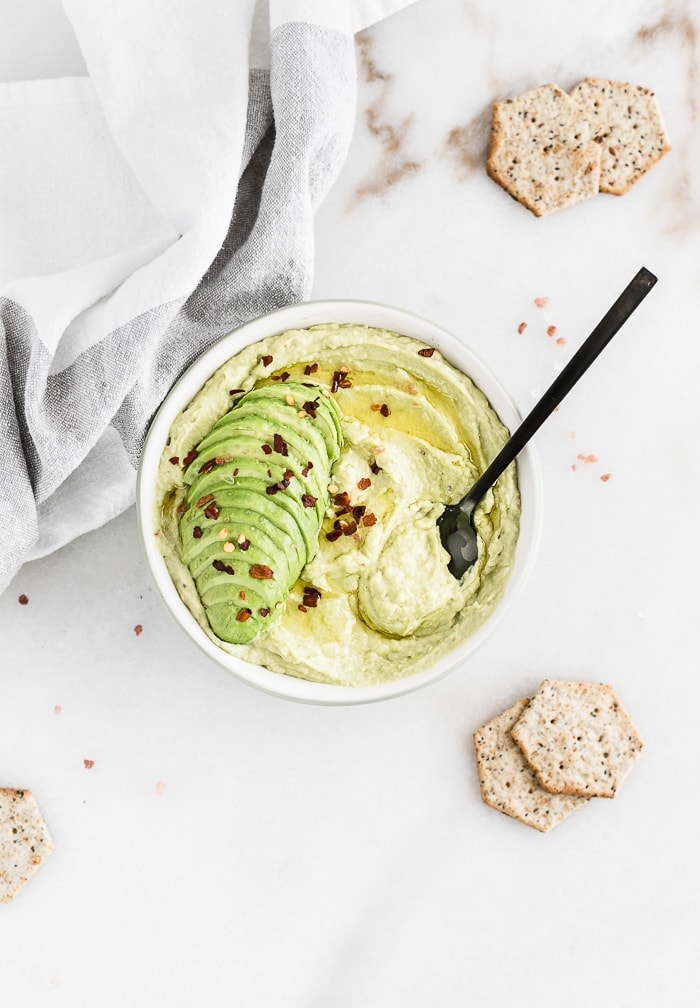 With only 6 ingredients, this creamy, healthy avocado hummus comes together in just minutes and goes great with pitas, crackers, chips, cut up veggies, and more!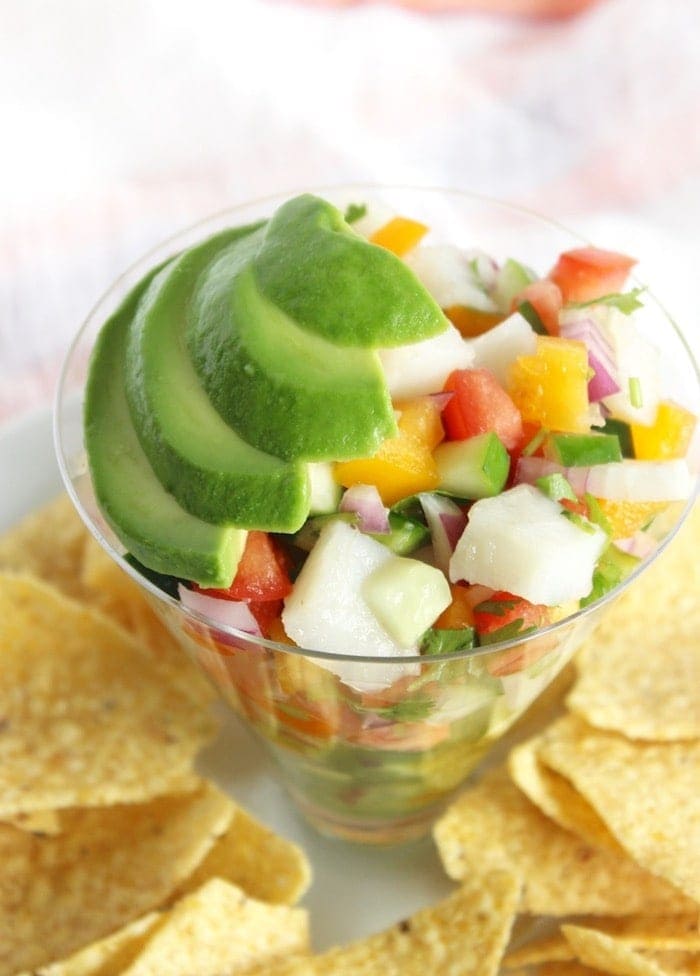 Feeling adventurous? Try this fresh, protein, and veggie-packed Mexican ceviche with tortillas or chips.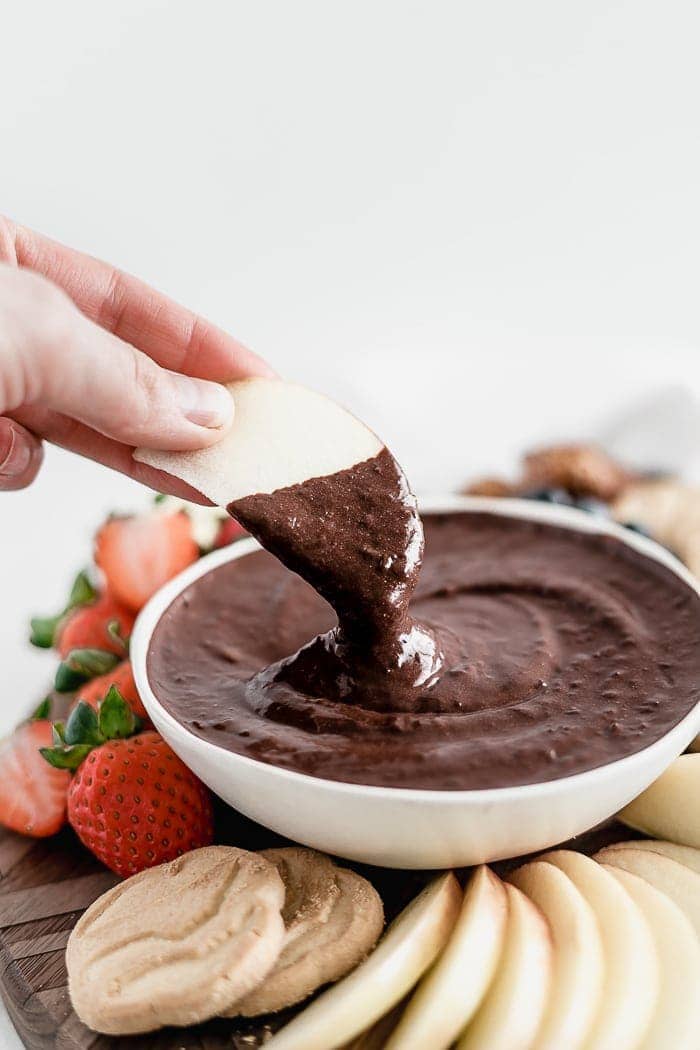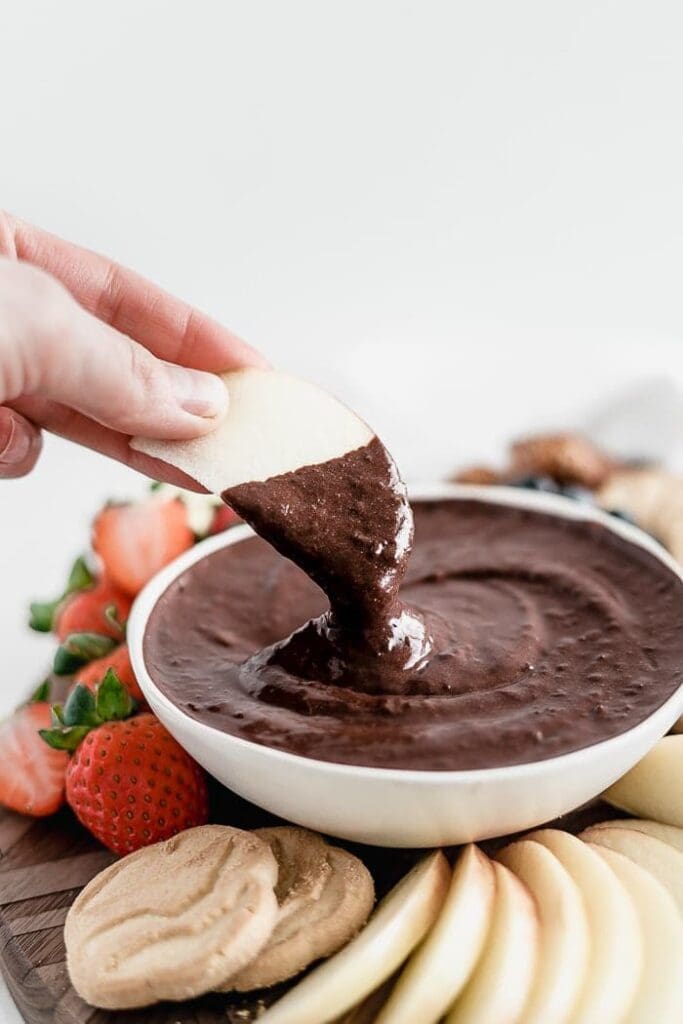 Healthy dips can take on dessert form, too! This decadent, edible, chocolatey brownie batter dip is made with a few nutritious secret ingredients, but nobody will ever guess with it's smooth, indulgent taste.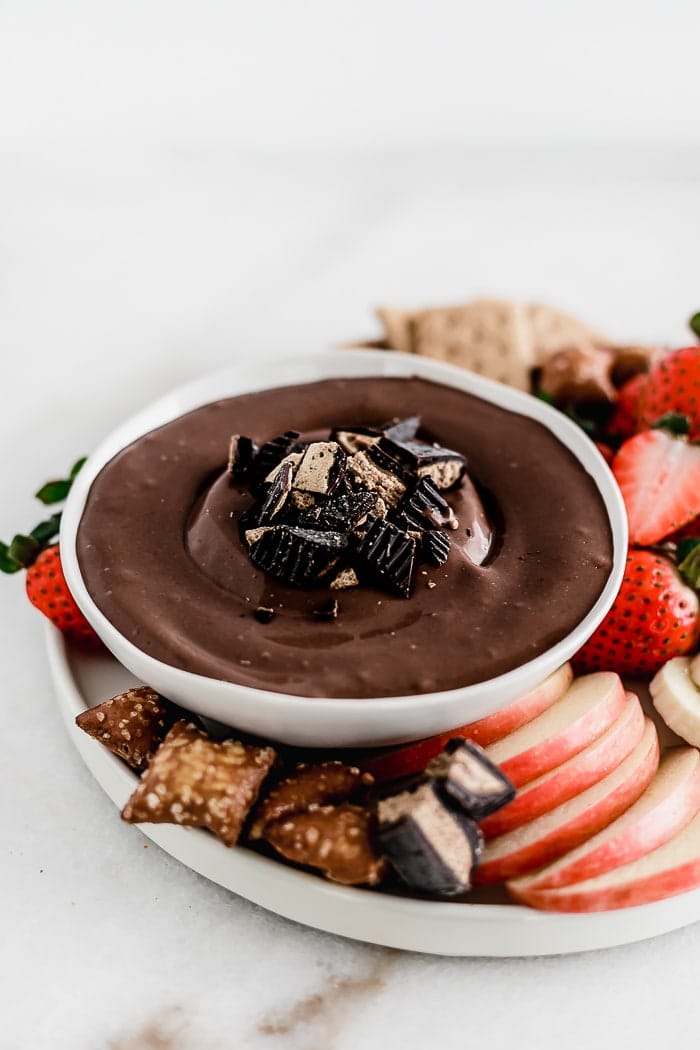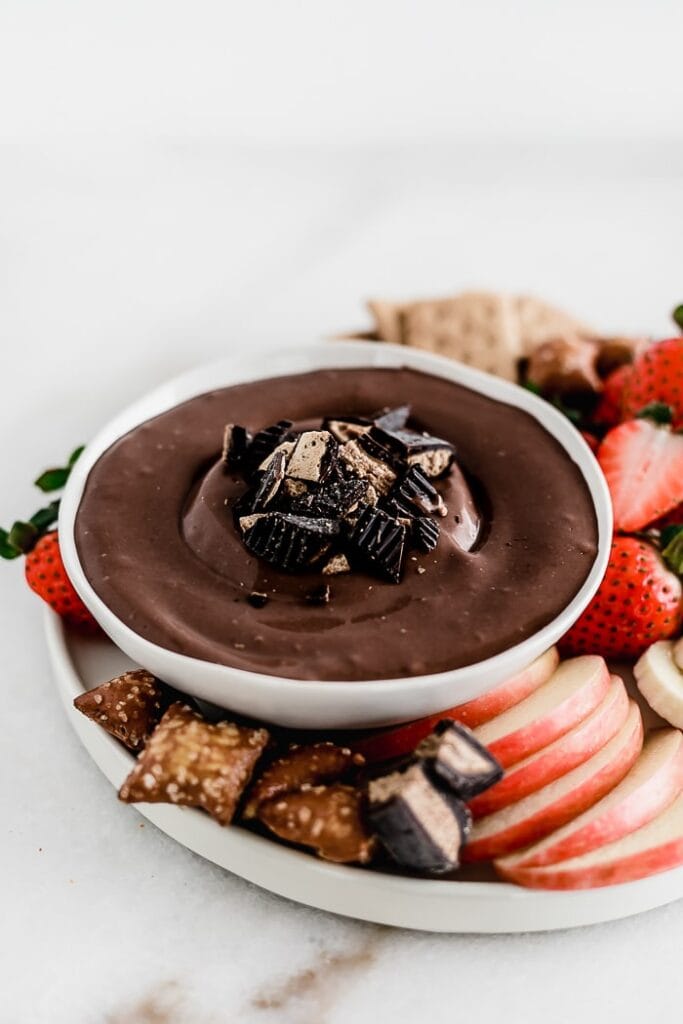 Healthy Peanut Butter Cup Cheesecake Dip
This healthy peanut butter cup cheesecake dip is the ultimate dessert dip. It's smooth, creamy, and full of chocolatey, peanut butter-y bliss, plus it's make-ahead friendly. Serve with graham crackers, pretzels, and cut up fruit for a deliciously sweet dip.
Hot Dips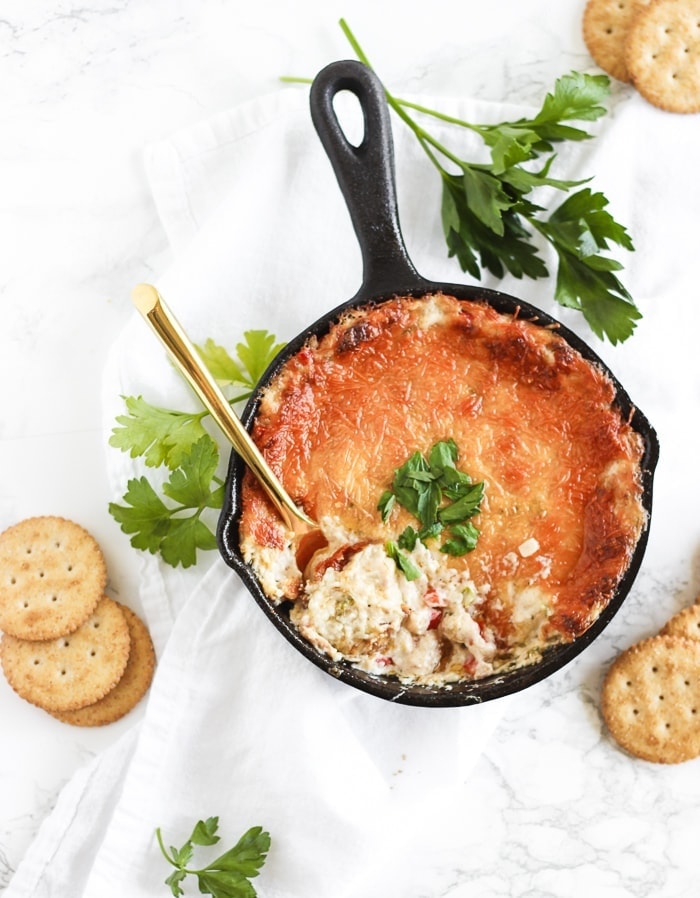 Filled with jumbo lump crab, sweet red bell peppers, and lots of cheesy goodness, this healthier red pepper crab dip lightened up with Greek yogurt and reduced-fat cream cheese is always a crowd favorite.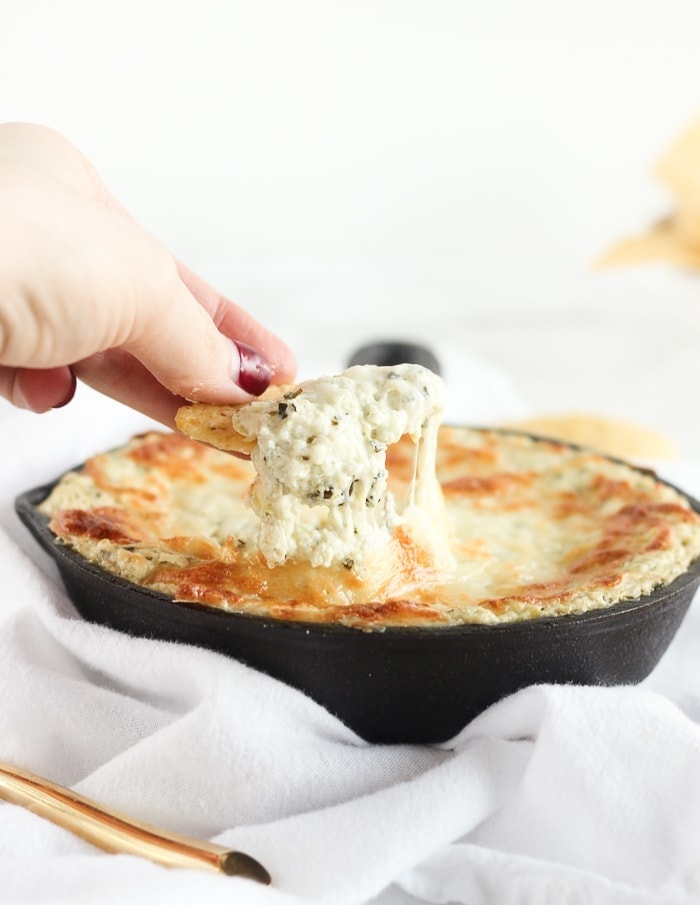 Lightened Up Kale Artichoke Dip
This delicious, hot and cheesy dip filled with kale and artichokes is not only lighter than traditional spinach artichoke dip, but it's also easier to make since you can skip cooking (or thawing and draining) spinach. Serve with cut-up veggies, crackers, chips, or even wonton chips.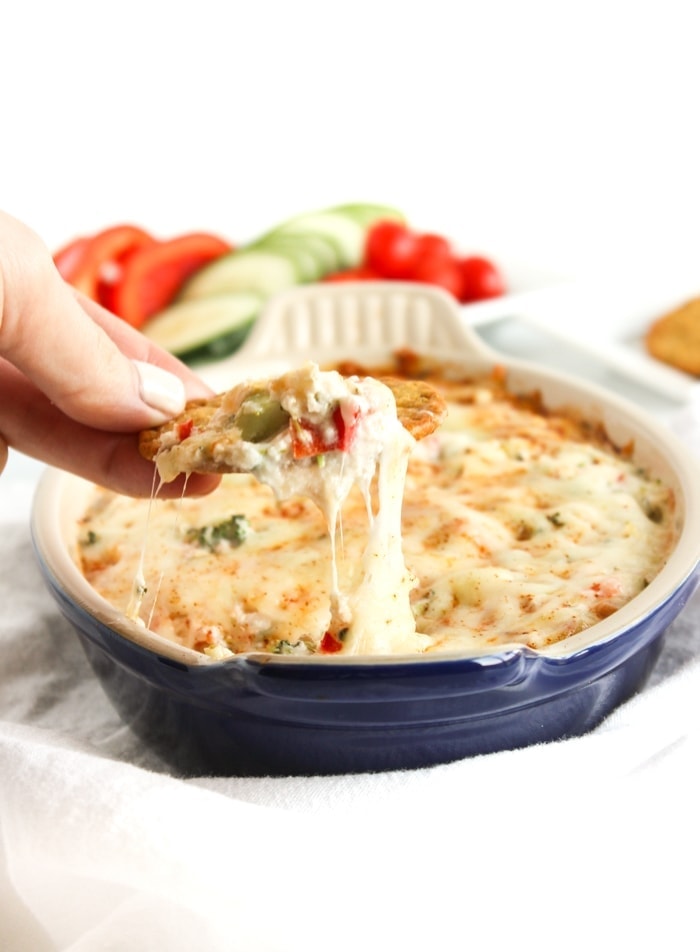 Hot, bubbly, and packed with veggies like broccoli and red peppers, this creamy, cheesy dip will have everyone hooked immediately. It's one of my very favorite dips.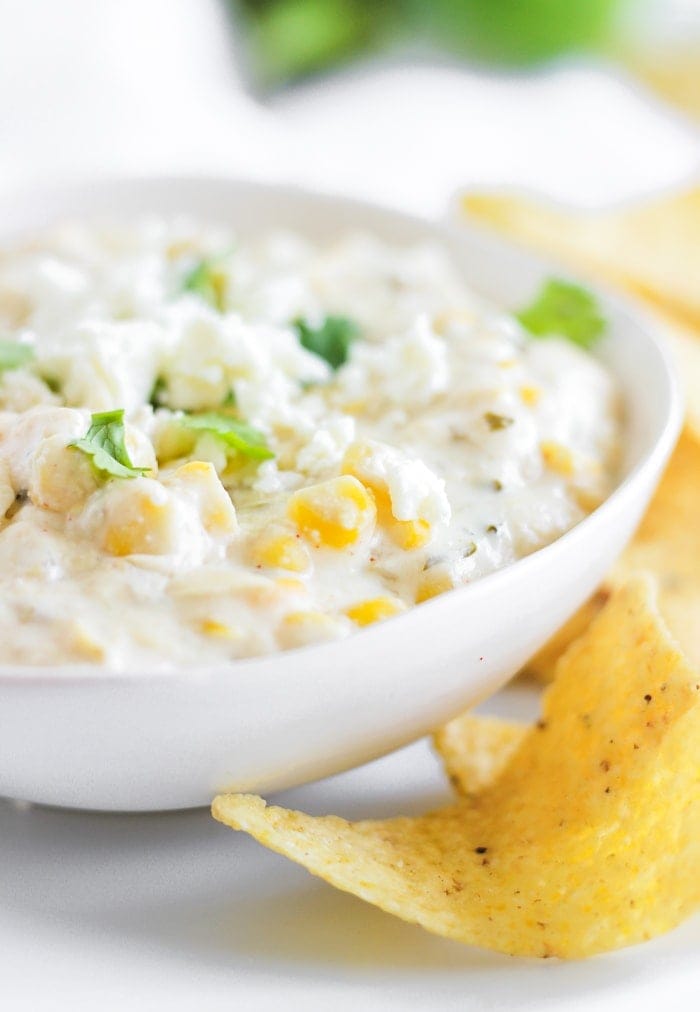 Slow Cooker Green Chile Corn Dip
This creamy, cheesy corn dip with a hint of southwest spice from green chiles is made even easier and more convenient with the help of the slow cooker.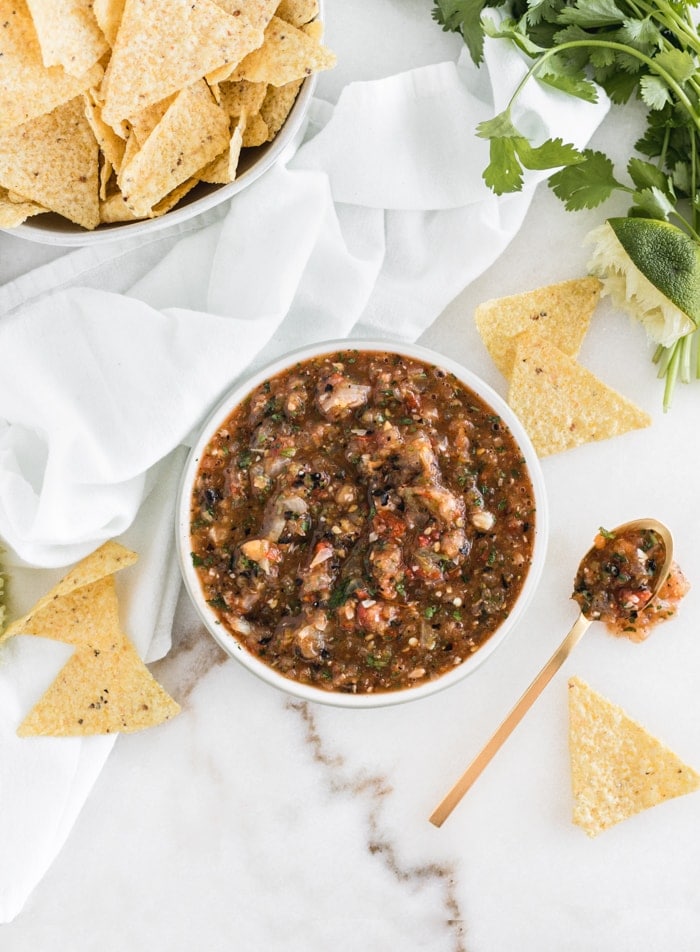 If you want your salsa to be the star of the show, you've got to make this highly addictive, warm, smoky fire-grilled salsa made from fresh vegetables.
Do you have a go-to dip for parties and football festivities? Tell me about it in the comments below!