7 Layer Dip gets a healthier Greek makeover with this delicious Greek 7 Layer Dip. It's perfect for dipping pitas! (gluten-free, vegetarian)
I received free samples of Toufayan Pita mentioned in this post. By posting this recipe I am entering a recipe contest sponsored by Toufayan Bakeries and am eligible to win prizes associated with the contest. I was not compensated for my time.
HOLY MOLY y'all. Prepare to have your minds and your taste buds blown. This Greek 7 Layer Dip is So. Stinkin'. Good.
In case you couldn't tell from the souvlaki recipe I posted the other day, I get really excited about Greek food. I just love it. This Greek 7 Layer Dip is another recipe that I've wanted to share for quite some time, since last summer to be exact, but somehow it always slipped away. Of course, then all of the fall and winter holidays snuck up on me and it would be super awkward to post a cold Greek dip in the middle of winter when everyone else is all like, "Soup!" and "Hot Cocoa!"
So once again, thank you, Toufayan and Recipe ReDux, for giving me the perfect opportunity to finally share this amazing recipe.
You probably guessed that this dip is inspired by classic 7 Layer Dip, of the Tex-Mex variety. My friend Andrea makes a delicious 7 Layer Dip that Mr. Table loves, so I figured if refried beans and sour cream can make a fabulous layered dip, why not hummus and Greek yogurt? They're basically the same thing, right?
Except that this Greek 7 Layer Dip tastes SO much better and is even a little healthier. It's made with hummus (I like to whip up my own for the bottom layer), homemade Greek yogurt dill sauce (similar to tzatziki),  plenty of veggies, and a little sprinkle of feta cheese. All served with warm and fluffy organic sprouted whole wheat pita bread, this dip is TO DIE FOR. Not even kidding.
Side note on the sprouted whole wheat pitas: I was super excited to try these (because sprouted grain pitas!) and also a little scared. I love sprouted grain Ezekiel bread, but we all know that it only tastes good toasted because it's kind of dry and half way to toast already. But the pita bread? Oh my goodness. So wholesome and  fluffy and delicious, especially heated up, and not in the toast kind of way. Expectations very much exceeded.
Now PLEEEASE go do yourself a huge favor and get the ingredients for this delicious Greek 7 Layer Dip. Actually get double. You'll thank me later.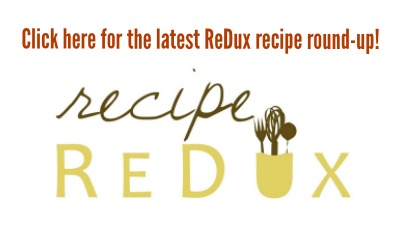 7 Layer Dip gets a healthier Greek makeover with this delicious Greek 7 Layer Dip. It's perfect for dipping pitas! (gluten-free, vegetarian)
Ingredients
2 cups hummus (I like garlic or roasted red pepper)
2 cups plain nonfat greek yogurt
2 tsp chopped fresh dill (or 1 tsp dried)
Juice of 1 lemon
1 pint grape tomatoes, quartered
1 cucumber, diced (about 1 cup)
1/2 cup black or kalamata olives, pitted and sliced
1/2 cup crumbled feta cheese
1/4 cup chopped fresh parsley
1 package of your favorite Toufayan pita bread ( I used Organic Sprouted Whole Wheat and Garlic flavors)
Instructions
Spread hummus in the bottom of a 13X9" or similar sized serving dish.
In a small bowl, stir together yogurt, lemon juice, and dill. Spread yogurt mixture evenly over hummus.
Layer tomatoes, cucumbers, olives, feta, and parsley over yogurt mixture. Refrigerate until ready to serve.
Just before serving, toast pita bread. Heat oven to 350° F. Place pitas on a baking sheet and heat for 5-10 minutes, or until warmed through. If you prefer your pitas more crispy, heat at 400° F. for 5-10 minutes. Remove pitas from oven and slice into wedges. Serve alongside dip.
https://livelytable.com/healthy-greek-7-layer-dip/
Recipe copyrighted by Lively Table. Thanks!
Love this recipe? PIN it!