Mushrooms are fascinating fungi that vary in size, color, shape, and taste. There are many types of mushrooms available, each with its own distinctive characteristics.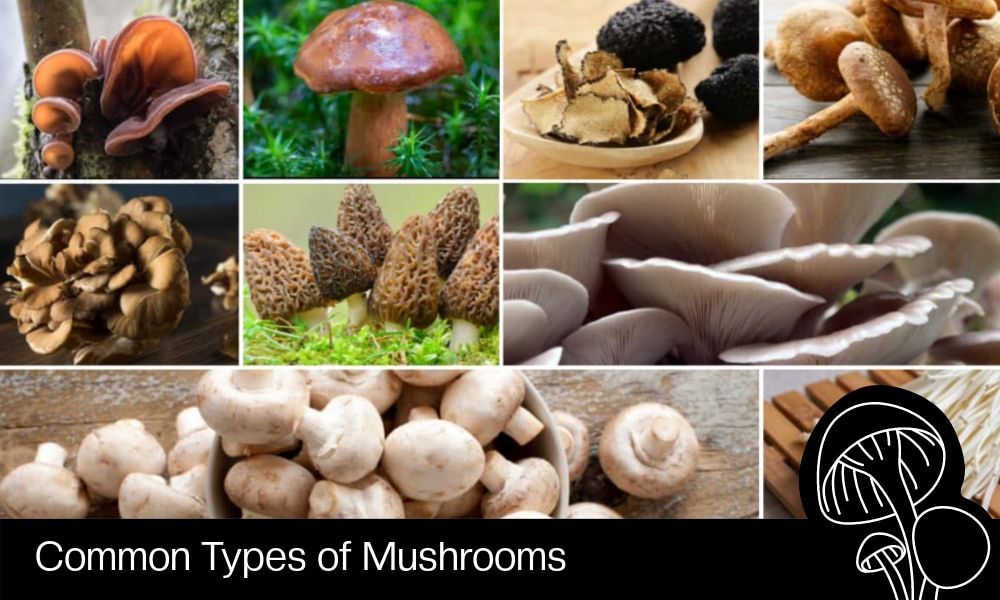 Mushrooms are a type of fungi that come in many shapes, sizes, and colors. Some are small brown mushrooms and others are long white mushrooms. Just as mushrooms come in many shapes and sizes, different types of mushrooms have differing flavor profiles.
Each mushroom type will not fall completely in one flavor profile but will have nuances of several flavors - from earthy to nutty, umami-tasting to seafood-like, and even a little sweet. Each type of mushroom has its own unique taste that can enhance the flavors of your dish.
25 Common Types of Mushrooms
The following 25 kinds of mushrooms are most often found in kitchens across the globe. No matter which type you choose, mushrooms are versatile. Experiment with different types of mushrooms to find the taste and texture that works best for your dish.
Mushrooms with an earthy flavor
Earthy mushrooms have a strong, deep flavor that works well with savory dishes. Some are more familiar, but others are bitter and not as pleasing to most Western palates.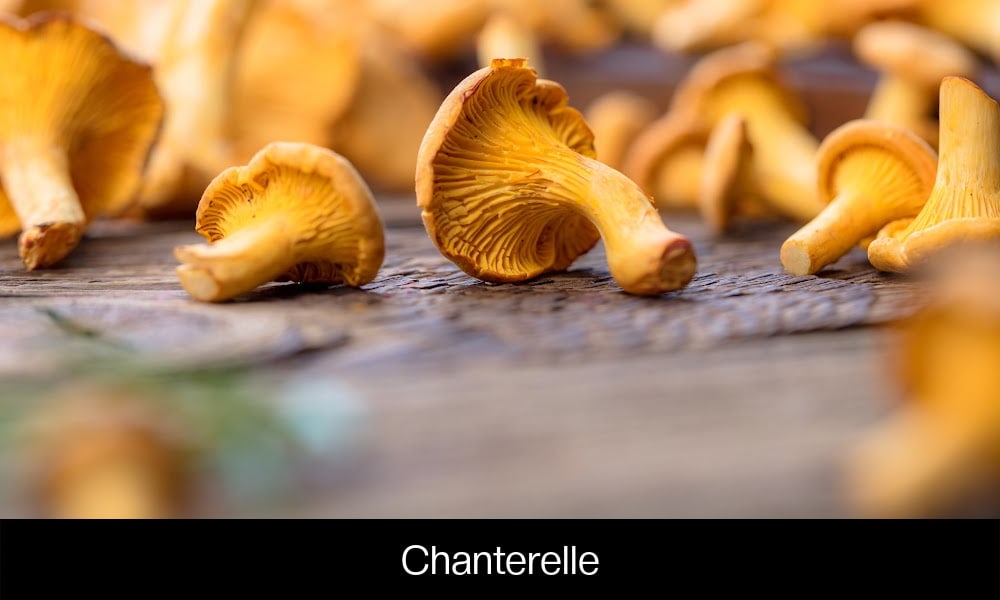 Chanterelle mushrooms have an orange-to-yellow color and an unmistakable apricot-like aroma that you can detect from some distance away. They have a mild earthy taste with hints of nuttiness, making them great for adding depth to sauces or soups. You can also saute them or grill them whole.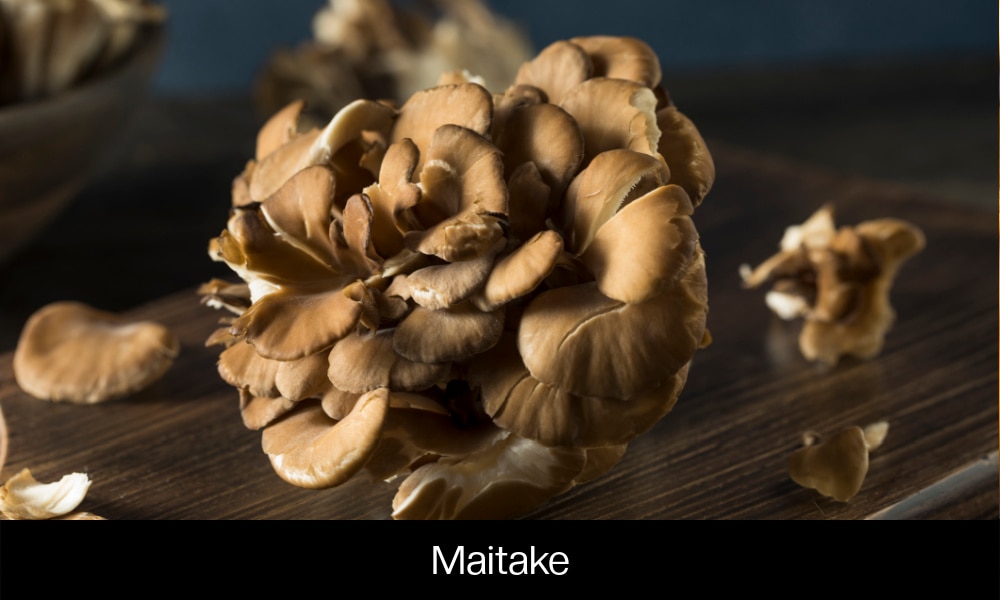 Maitake mushrooms have a chewy texture and an earthy, nutty flavor with hints of umami that make them perfect for stir-fries and soups. Their unique flavor is often used in Asian dishes, and you can also grill or roast them for a delicious side dish.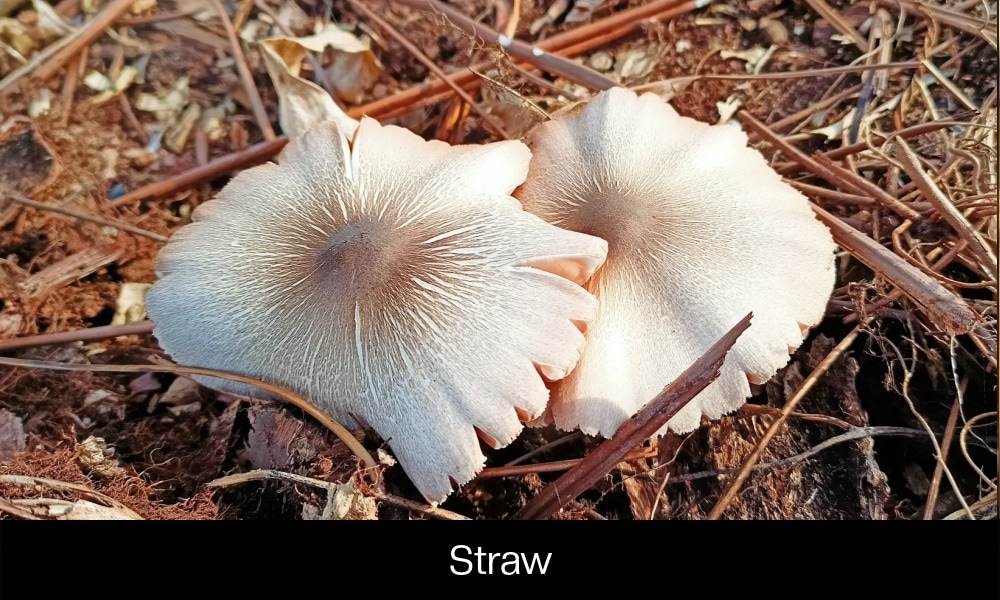 These small white mushrooms have an intense flavor that is perfect for dishes such as stir fry or curry. Straw mushrooms have a creamy texture and short cooking time, making them great time-savers in the kitchen.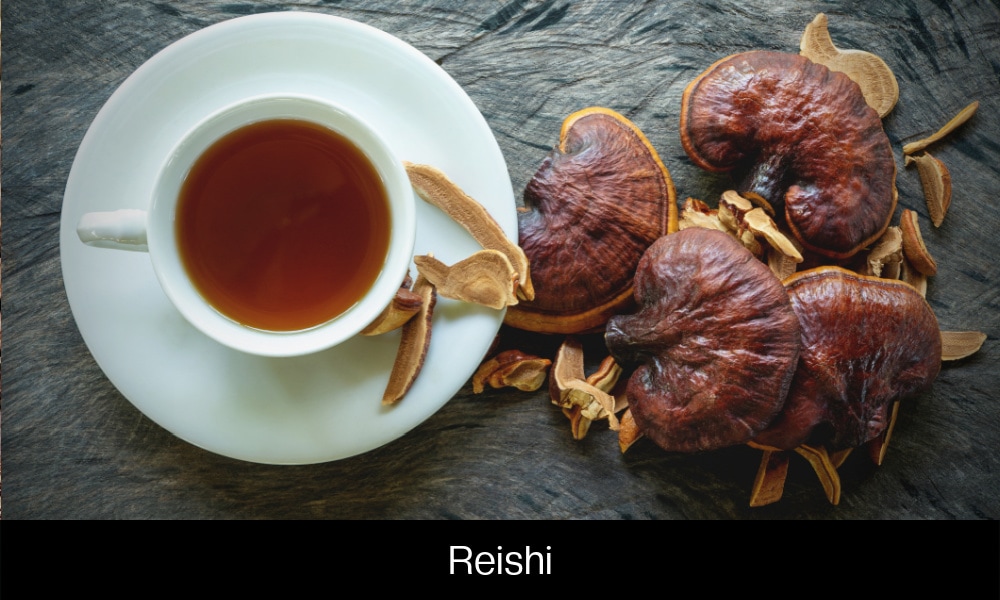 Reishi mushrooms are known for their medicinal and health benefits as well as their pleasant flavor. They have a bitter, earthy taste. You can cook with them or enjoy them in tea form.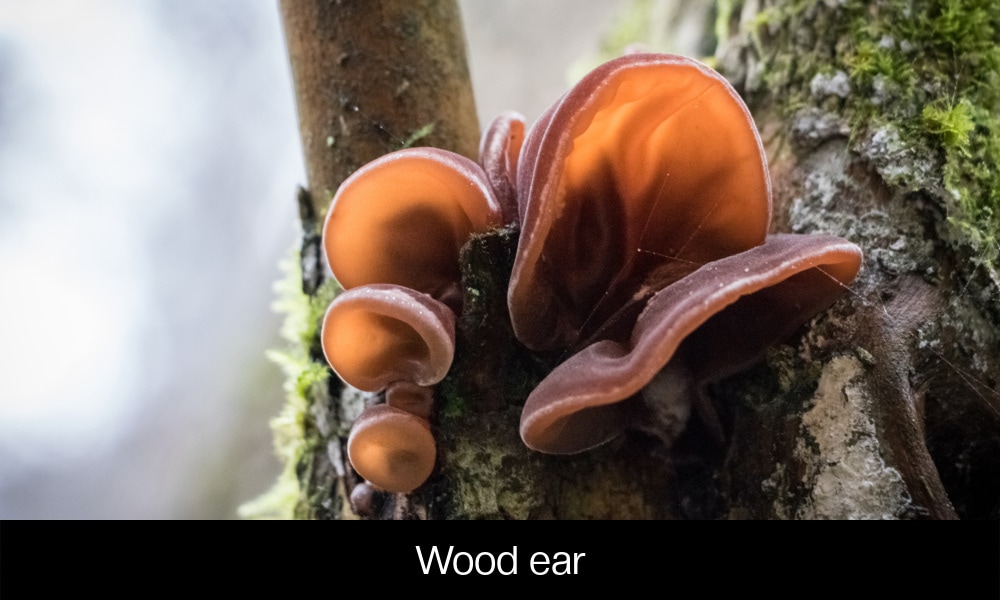 It is easy to recognize wood ear mushrooms by their ear-like shape and distinctive dark coloration. Their crunchiness is great for adding texture to salads or stir-fries, and their subtle earthy, nutty flavor adds depth without overpowering the other ingredients.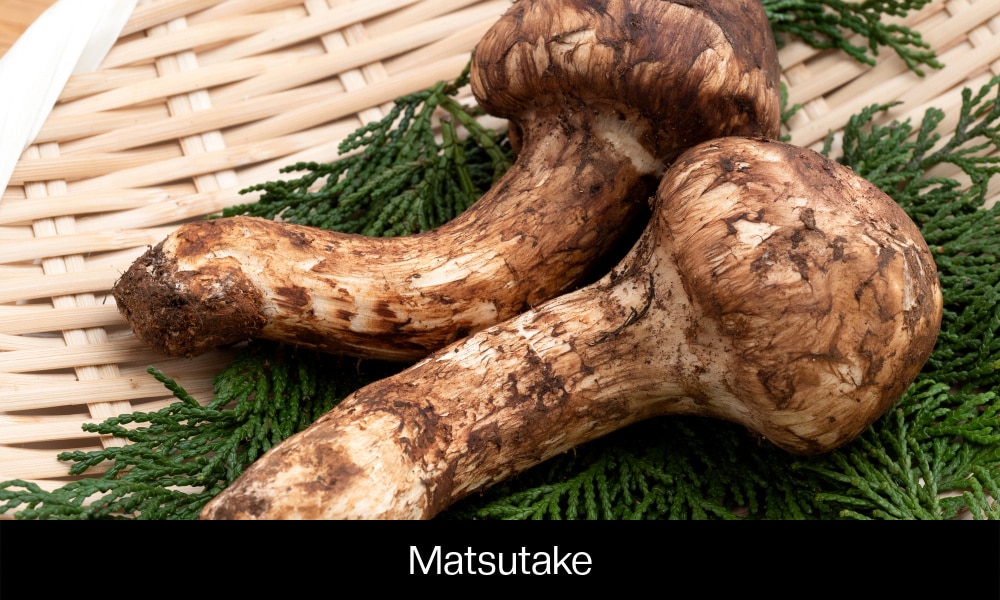 Matsutake mushrooms have a unique flavor that is earthy and nutty with hints of sweetness. They are known for their crunchy texture and chewy bite, making them perfect for adding depth to dishes. Their intense flavor is great for seasoning sauces and marinades. Matsutake mushrooms can also be grilled or roasted whole for a side dish.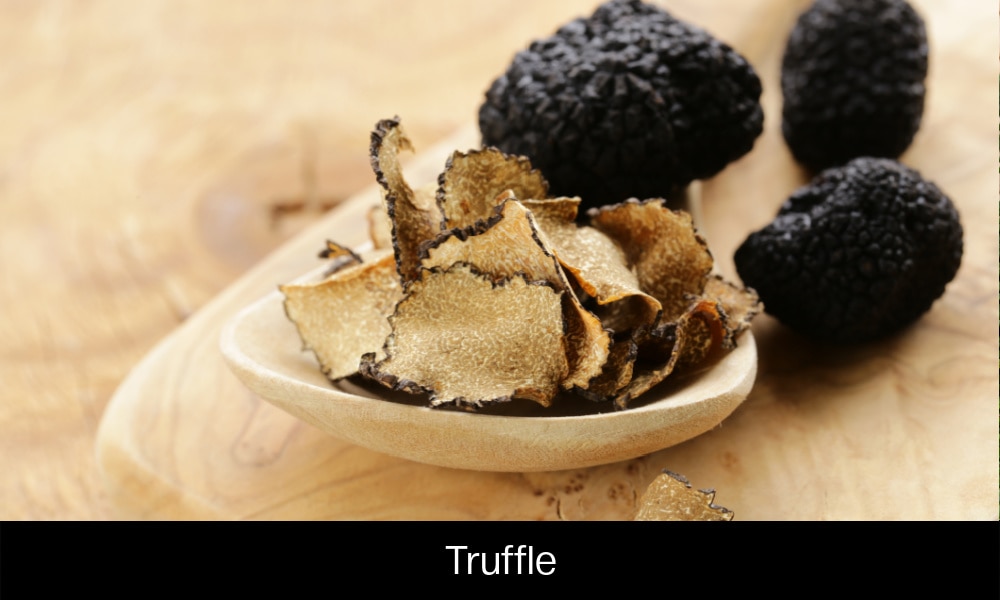 Truffle mushrooms have an earthy, nutty flavor and a unique texture. The exterior is usually firm and smooth with little bumps on the surface, while the interior is soft and creamy. They range in color from white to black, depending on the variety. Truffles have an intense aroma that you can detect even when they're still underground. When cooked, truffles develop a rich umami flavor that's difficult to replicate using other ingredients. Due to their strong taste and high cost, truffles are often used as accents in dishes rather than a featured ingredient.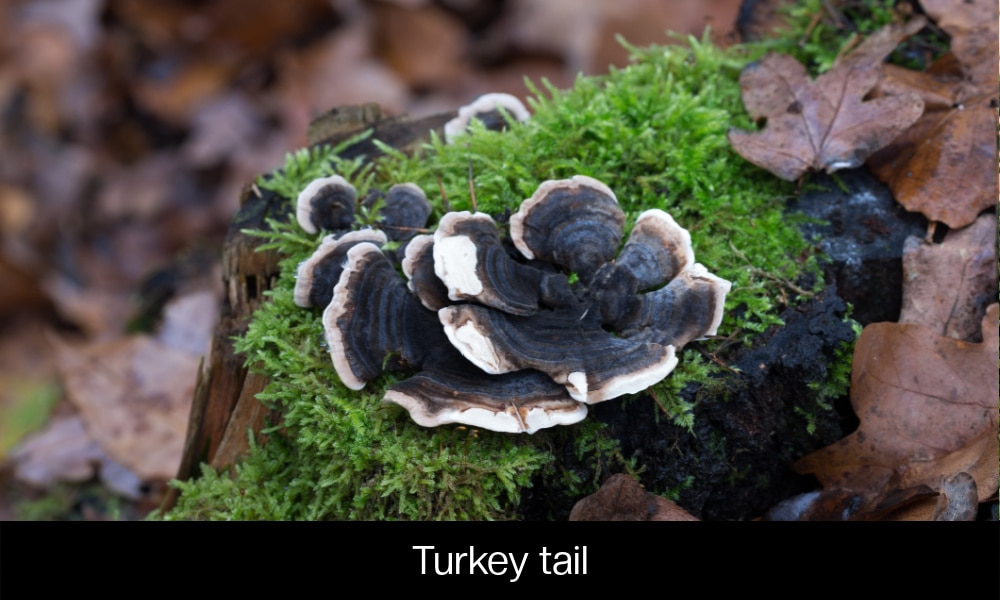 Turkey tail mushrooms have a woody texture and earthy flavor. Their texture is similar to dried porcini mushrooms. Their taste has notes of umami and nuts. The color can range from white to grayish brown or yellow-brown depending on the variety. These mushrooms will add an interesting texture and flavor to your dish.
Mushrooms with a nutty flavor
These mushrooms have an intense nutty, buttery flavor. They usually pair well with meats like chicken or steak. You can saute them in butter or oil to bring out their nutty taste.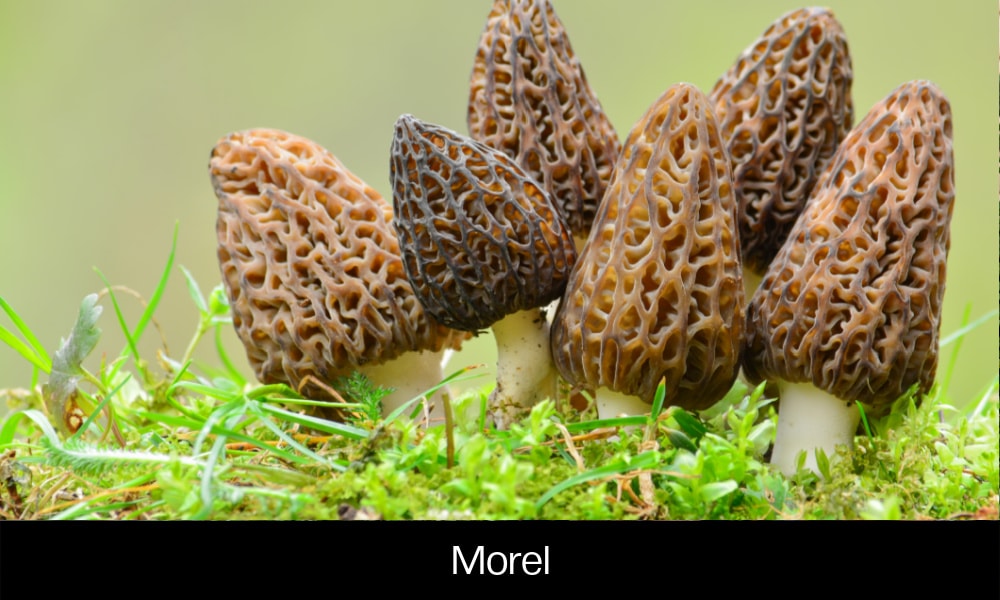 It is easy to recognize morel mushrooms by their distinctive honeycomb-patterned caps that range in color from tan to grayish brown. They boast a rich flavor with subtle notes of hazelnut. They are popular among gourmet chefs all over the world. You can cook them in a variety of ways, and they pair well with seafood dishes.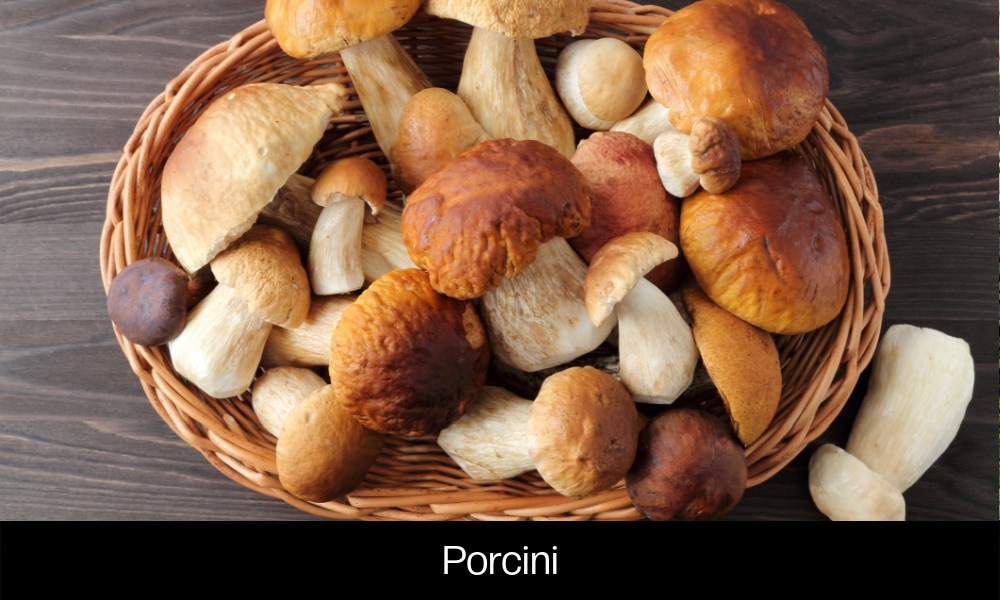 Porcini mushrooms have a strong flavor with subtle hints of almond sweetness when cooked. Their thick flesh and dense texture hold up well when grilled or sauteed. They also become tender when cooked, making them ideal for risottos and other mushroom-based dishes.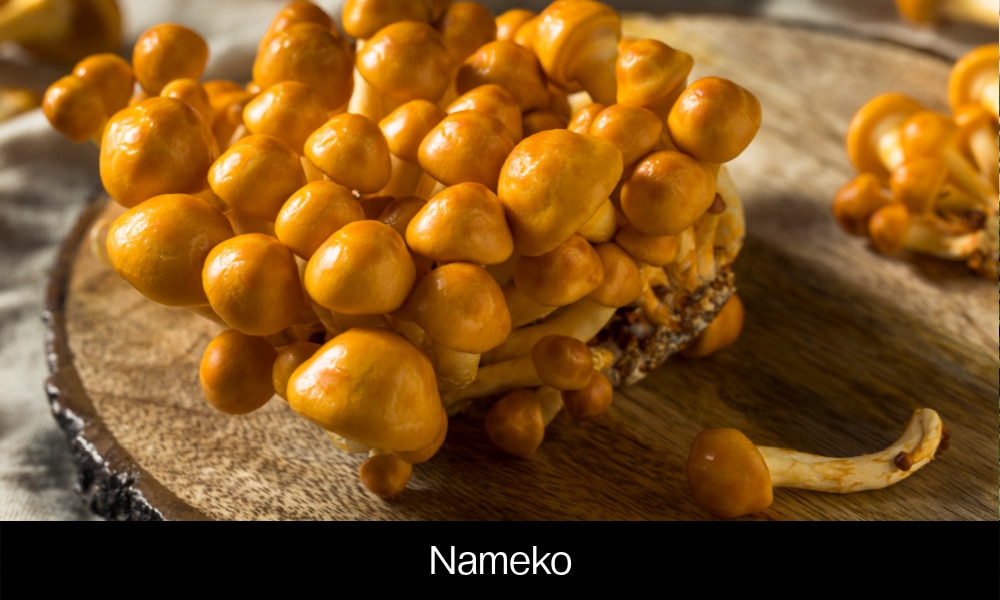 Nameko mushrooms have a unique nutty taste with a bit of sweetness. Their texture has been described as crunchy and jelly-like. Nameko mushrooms also have a umami flavor that is often sought after in dishes such as miso soup or ramen. These mushrooms have a slimy feel which adds a unique texture to any dish they're added to.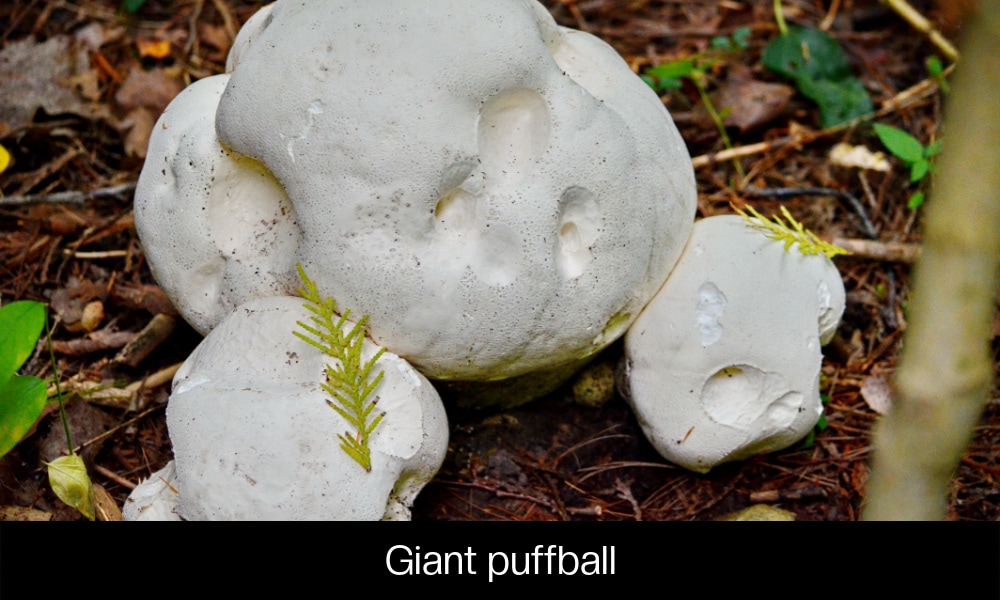 Giant puffball mushrooms have a mild and nutty flavor that pairs well with the creamy texture of the mushroom. They become more flavorful and tender when you cook them. The flesh is soft and velvety, almost like a dumpling. When cooked, giant puffball mushrooms release a light scent of nuts or chestnuts. You can eat these mushrooms raw if they are young, but as they age, their flavor becomes more intense and bitter.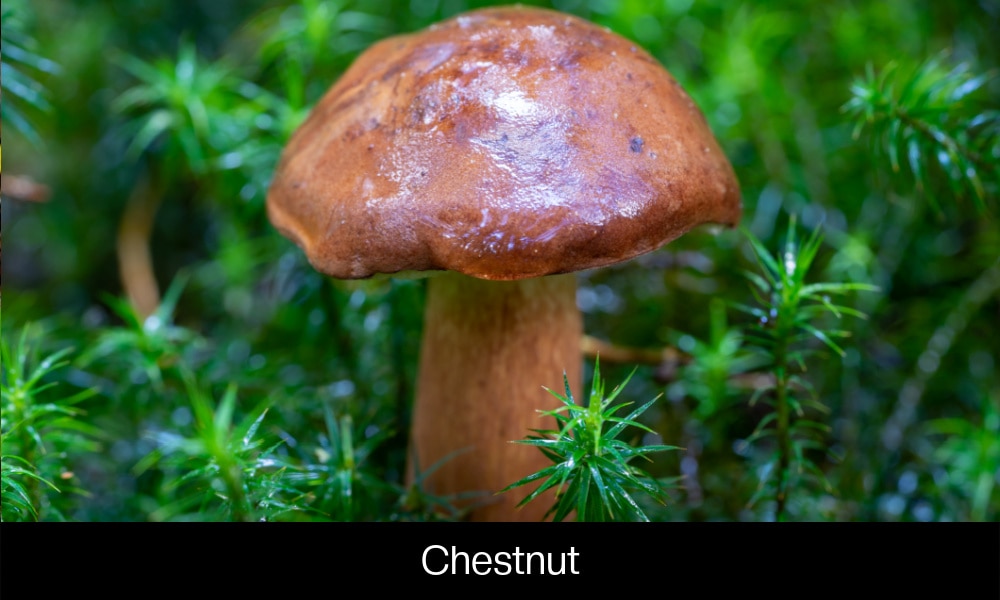 Chestnut mushrooms have a unique flavor that is both nutty and earthy. They are known for their firm texture and chewy bite. Their intense flavor makes them perfect for seasoning sauces and marinades as well as adding depth to dishes without overpowering other ingredients. You can also grill or roast the whole mushroom for a side dish that brings out its full flavor.
Mushrooms with a seafood flavor
These mushrooms have a delicate, seafood-like flavor that adds a hint of sweetness to dishes like fish tacos or seafood pasta.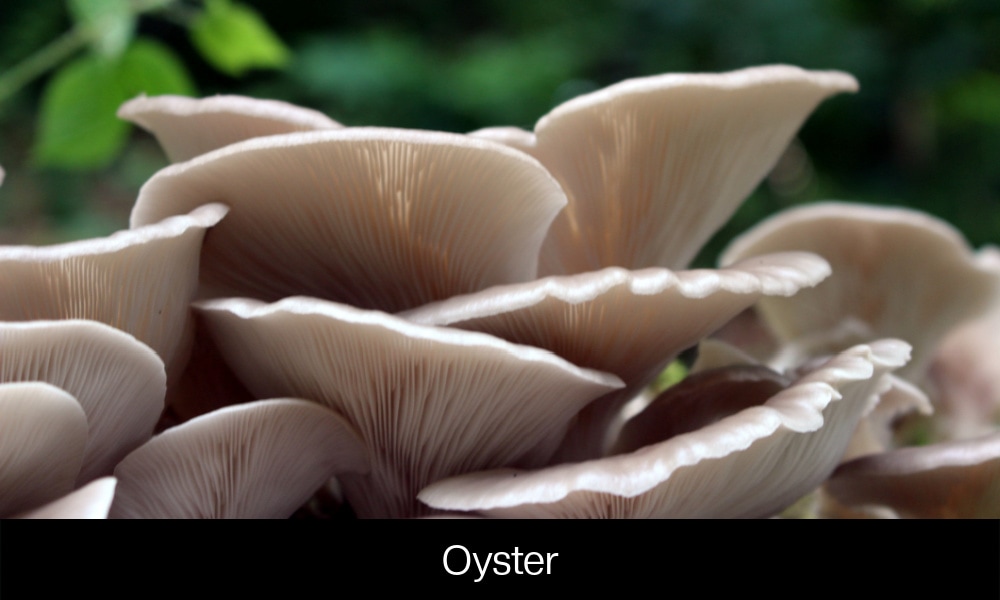 Oyster mushrooms have a mild flavor with a hint of seafood, and their soft, velvety texture makes them ideal for dishes such as stir-fries. You can use them fresh or dried, and you will often find them in Asian cuisine.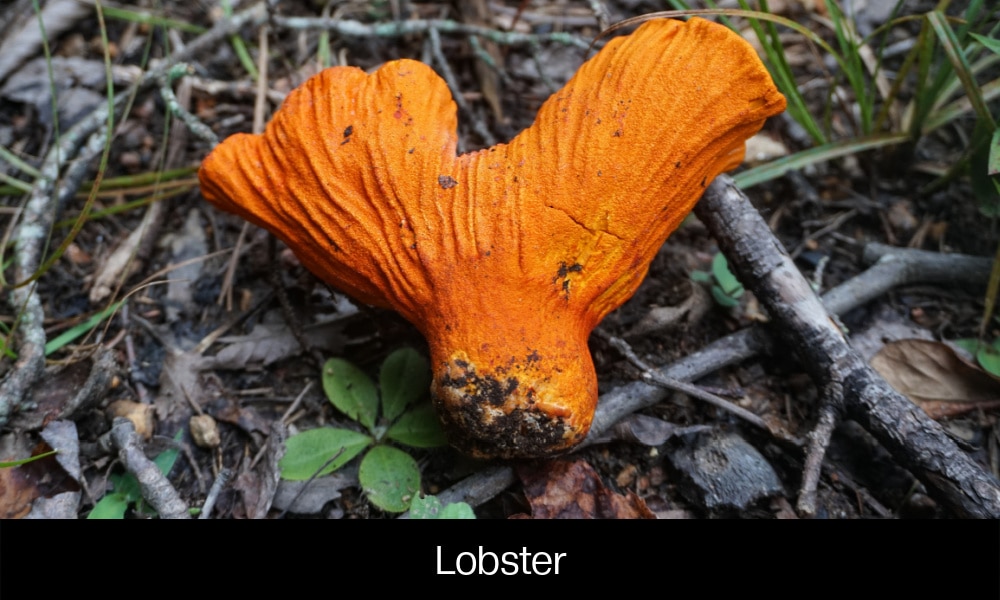 Lobster mushrooms have a unique mild seafood flavor that some describe as being "lobstery." This mushroom's firm texture makes it perfect for grilling or roasting. The flesh of the mushroom also turns bright orange when cooked, making it an eye-catching addition to any dish.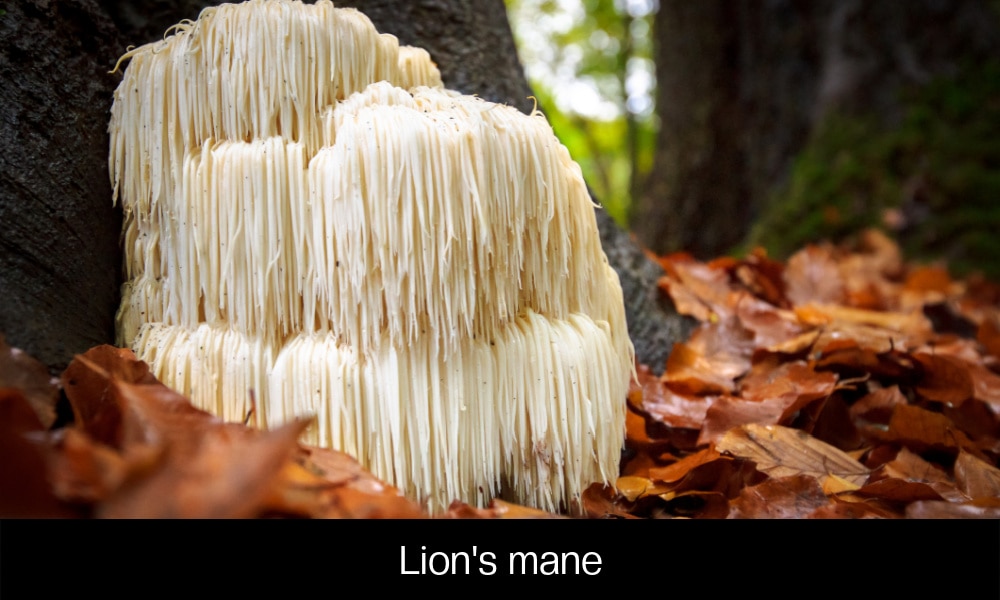 Lion's mane mushroom has an appearance reminiscent of a lion's mane. It has an earthy taste with notes of seafood or crab-like flavors. The texture is a bit crunchy when raw, but tender when cooked. They are dense in nutrients and have been used for centuries for medicinal purposes. You can enjoy lion's mane mushrooms in many different dishes, from soups to stir-fries and more.
Mushrooms with a strong umami flavor
Umami is a fifth taste distinct from sweet, sour, salty, and bitter. Some describe it as a "savory" or "meaty" flavor. You can find the umami flavor in certain vegetables, including mushrooms. Umami-rich foods can help bring out other flavors in the dish, resulting in a complex and delicious flavor profile.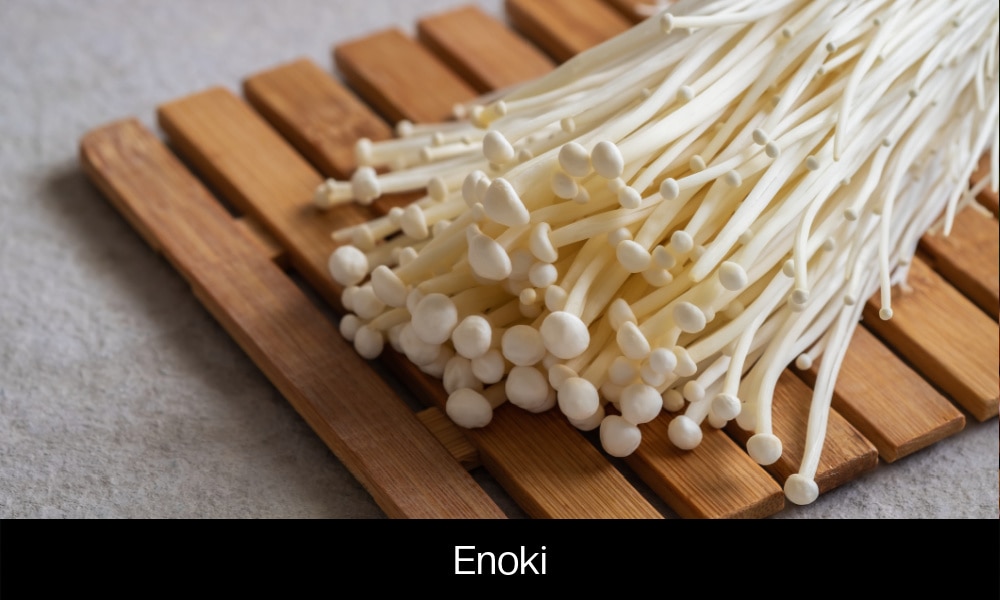 Enoki mushrooms have a crispy texture and sweet umami taste. They are often sold in bundles with the stems tied together to keep the delicate caps from breaking apart. It is best to enjoy them raw or lightly cooked because they become slimy when overcooked.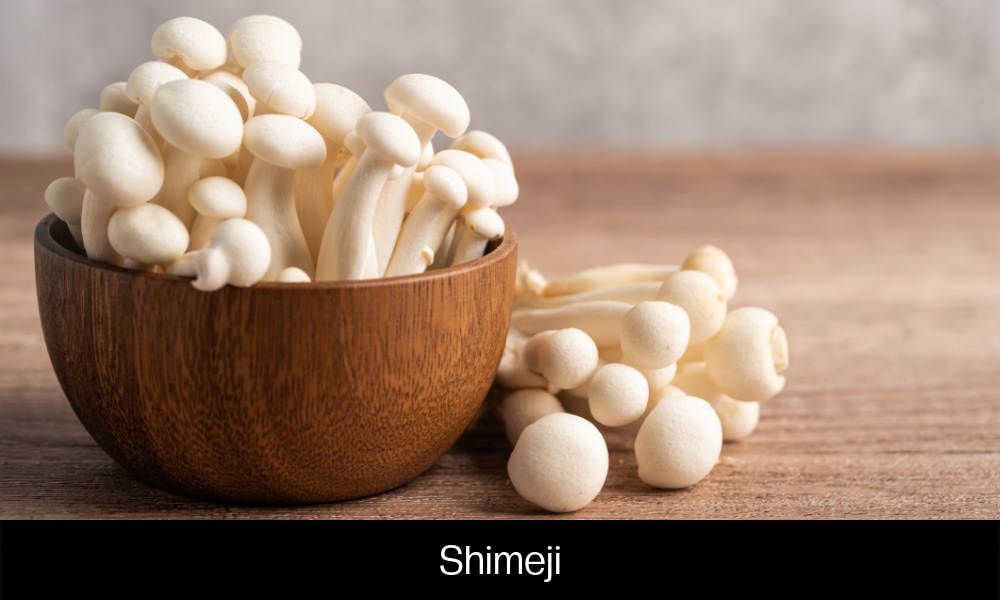 Shimeji mushrooms have a meaty texture and umami flavor with a hint of nuttiness. When cooked, they become tender and juicy, making them perfect for stir-fries or adding to sauces. They are also delicious when eaten raw and make a great addition to salads or other raw dishes.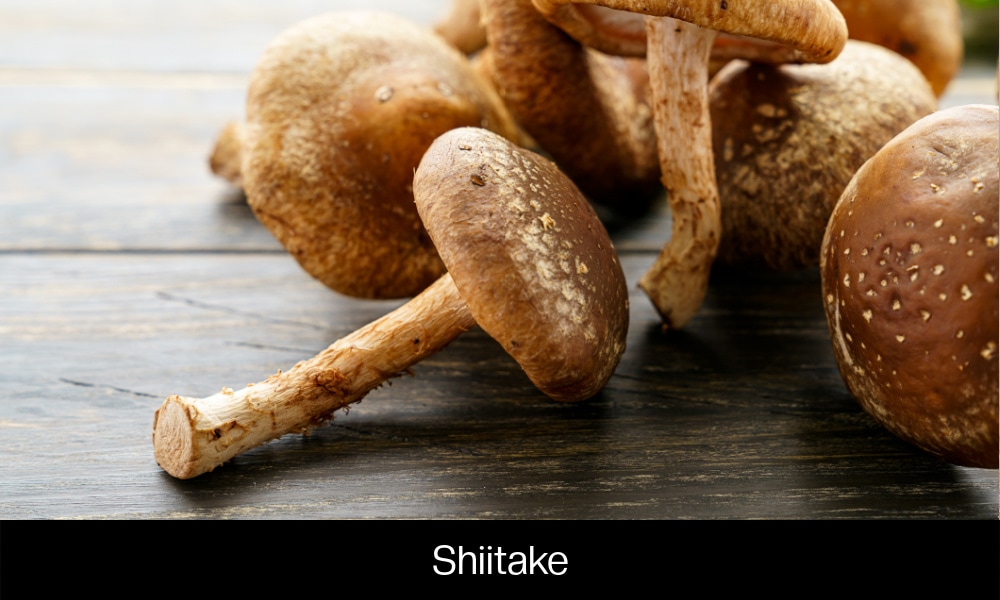 Shiitake mushrooms have a meaty texture and rich, smoky flavor that make them popular in Asian dishes. They are versatile in the kitchen, so you can add them to many dishes for extra flavor and texture. The robustness of shiitake mushrooms makes them popular for stir-fries, soups, and sauces.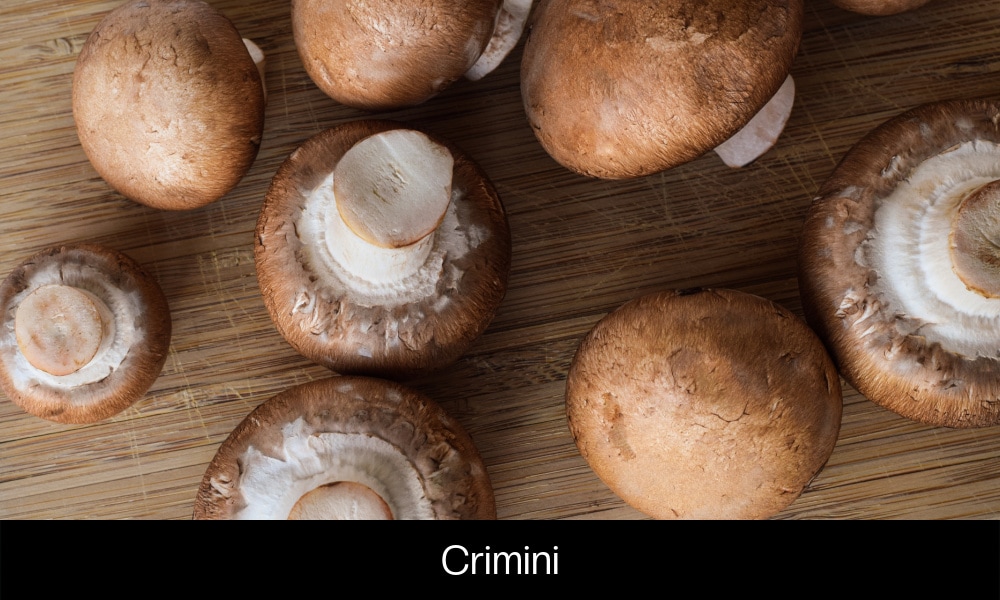 Crimini mushrooms are similar in appearance to white button mushrooms. But they are darker in color and have a deeper earthy flavor. They hold up well when cooked, so you can use them in many different recipes from pizzas to pastas or even salads. You can also grill or cook them whole in recipes such as risotto.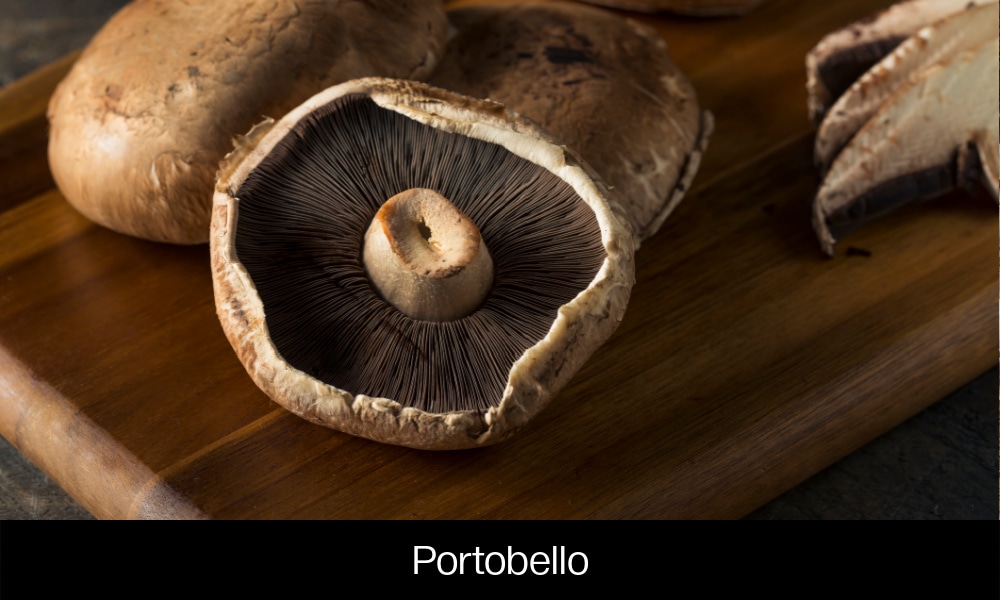 Portobello mushrooms are large and have a meaty texture with rich savory flavors that make them popular among vegetarians. Because their texture is juicy and chewy like meat, it works as a substitute for steak or other high-protein foods. They are great when grilled or made into burgers. And you can enhance their taste with marinades or sauces.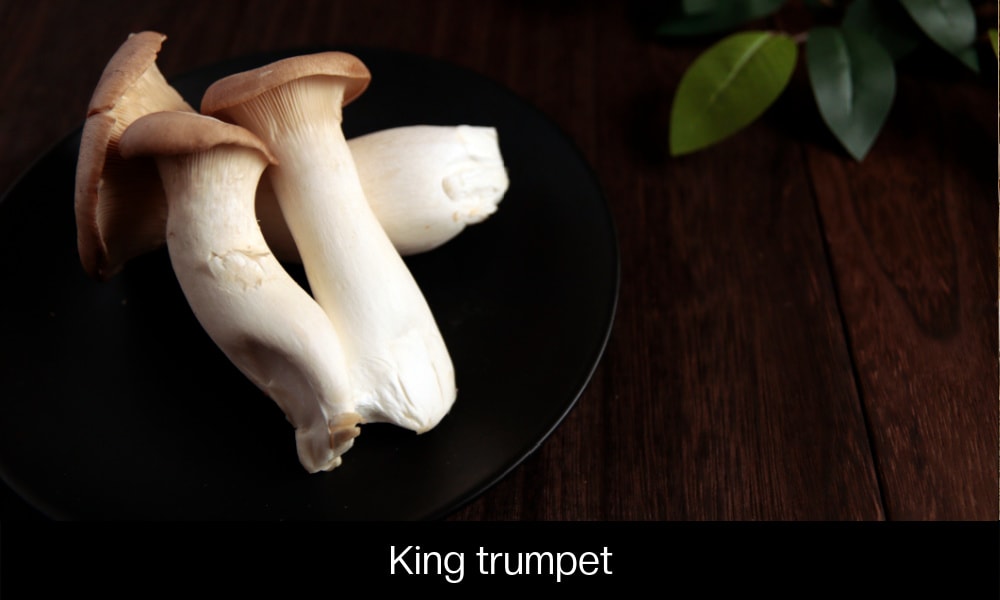 King trumpet mushrooms have an intense umami flavor with hints of smokiness, but their texture is what sets them apart. They have a meaty texture that makes them the perfect substitute for beef in vegan dishes. They are perfect for adding depth to sauces and soups. Their thick flesh holds up well, so they're also great for grilling.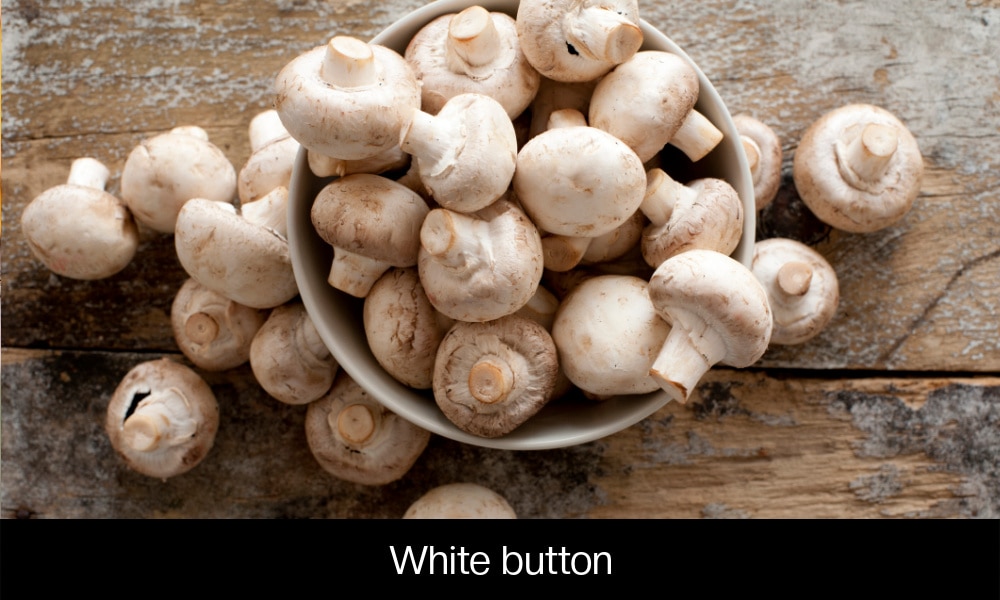 White button mushrooms are the most common variety of mushrooms found in grocery stores. They have a mild flavor with a sweet undertone. The texture of white button mushrooms is firm and a bit chewy with a brittle outer layer that yields to the bite. They are great for adding texture to dishes such as casseroles or pastas.
Mushrooms with a slightly sweet flavor
Some mushrooms have a bit of a sweet flavor. From sauteed mushrooms to mushroom soup, these mushroom types bring an interesting twist to all sorts of culinary creations. And they make great additions to salads for an unexpected burst of sweetness.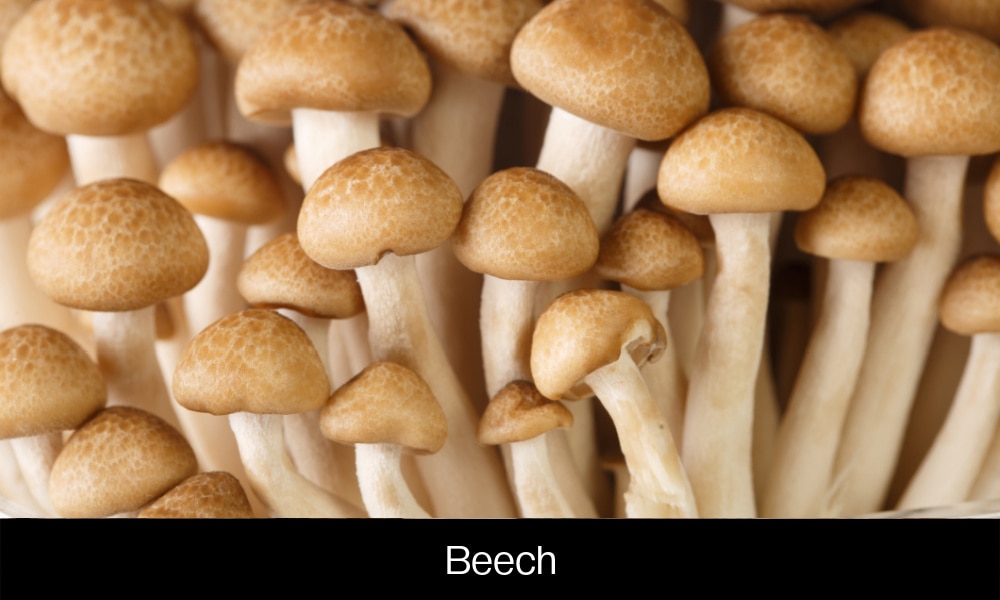 Beech mushrooms have a unique taste. They have a sweet, earthy, and nutty flavor all in one. Their texture is firm and crunchy like al dente pasta or a chewy nut. They are ideal for cooking with rice or other grains like barley or quinoa. And their distinctive shape gives any dish a unique and exciting look.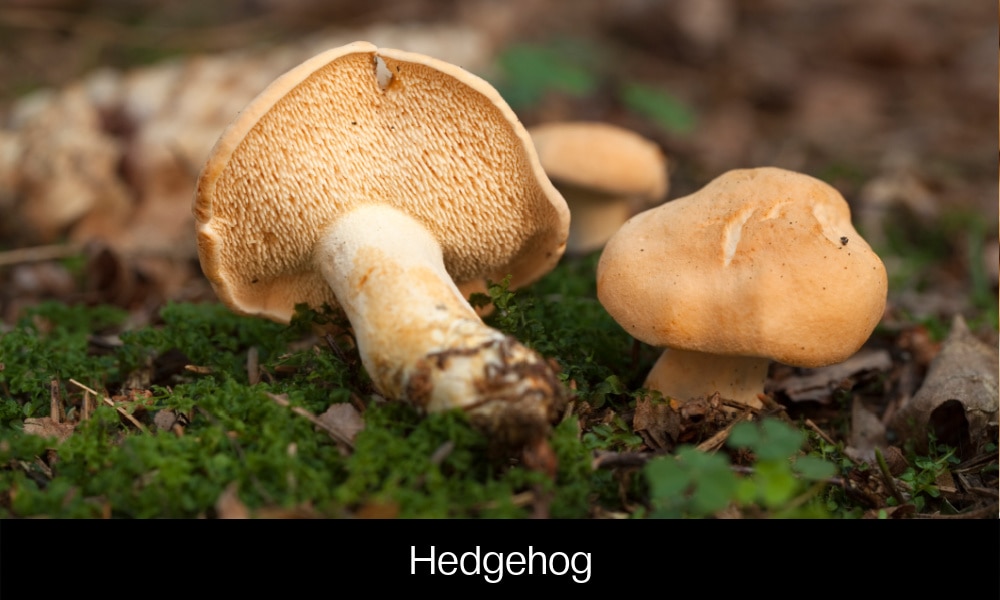 Hedgehog mushrooms have a taste and texture that stand out among other mushrooms. They have a delicate, sweet flavor with earthy undertones and a firm, yet chewy texture. The mushroom is also known for its dense spongy feel when raw which can make it a great addition to salads or stir-fries.
Bottom Line
There is an abundance of mushroom types around the world, each with its own unique flavor and texture. With so many types of mushrooms available, there is something for everyone to enjoy. Whether you're looking for something intense and earthy or delicate and mild, there is sure to be the right mushroom for your dish.