Celebrate Valentine's Day with healthier sweet treats by making your sweetheart one of these delicious and healthy Valentine's Day recipes made with all the flavors you love, like chocolate and strawberries!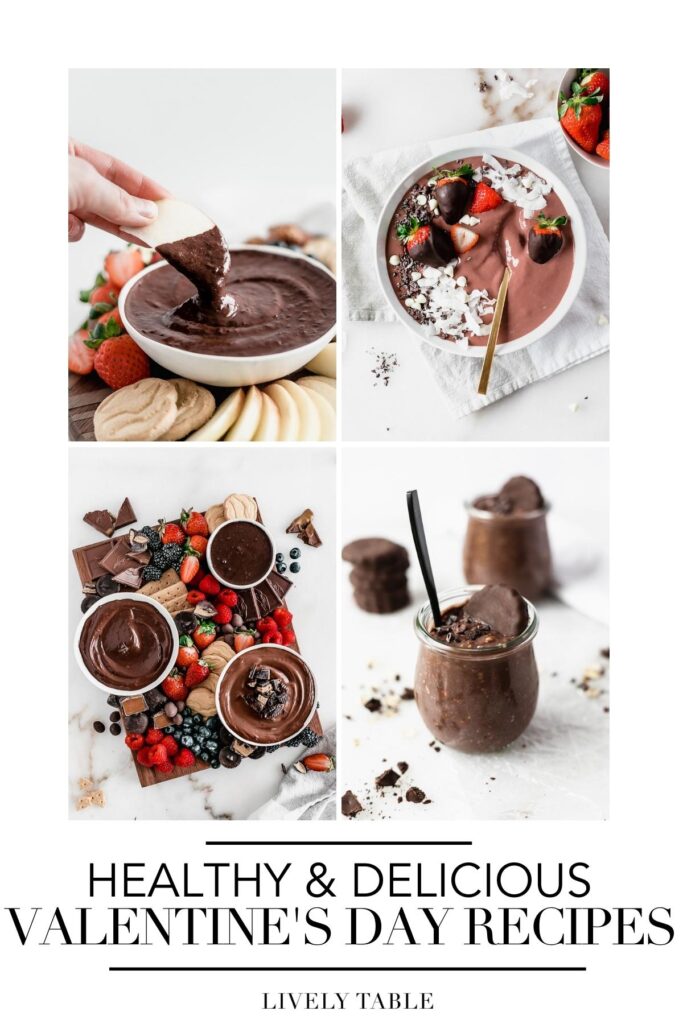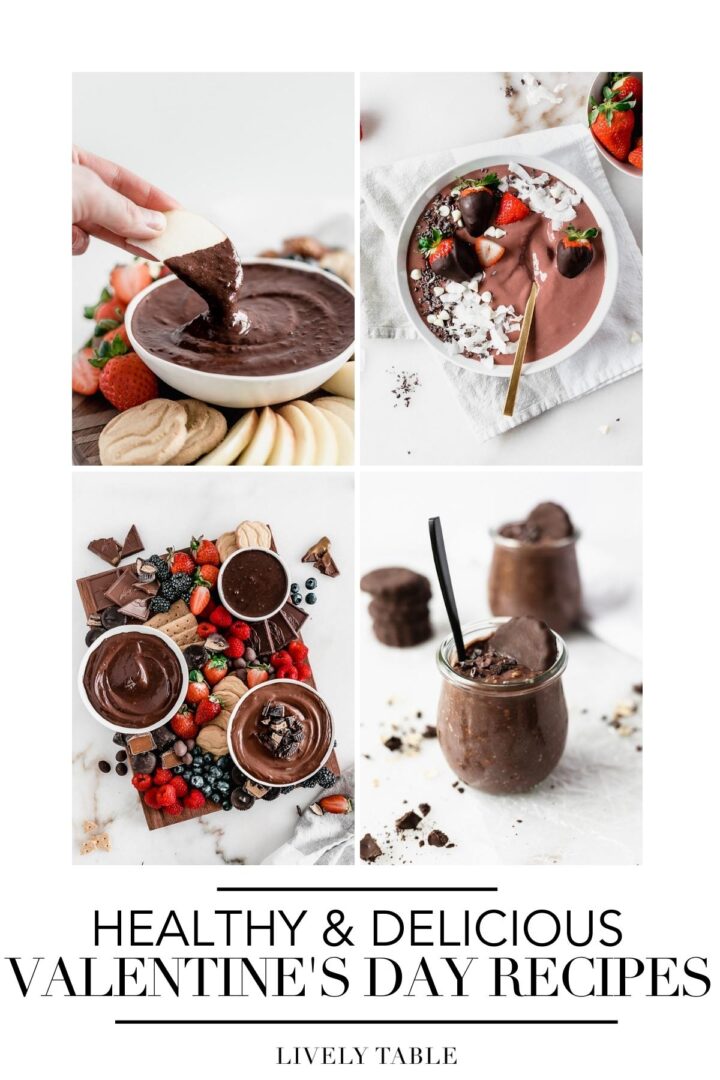 Whether you love Valentine's Day or hate it, there's no denying that it's a great excuse to eat yummy treats (chocolate-covered strawberries are some of my favorites!), but obviously too much of a good thing can make you feel icky. You can still be festive with these healthy Valentine's Day recipes, and even enjoy some chocolate. So pick a recipe or two, and #treatyoself!
Healthy Valentine's Day Recipes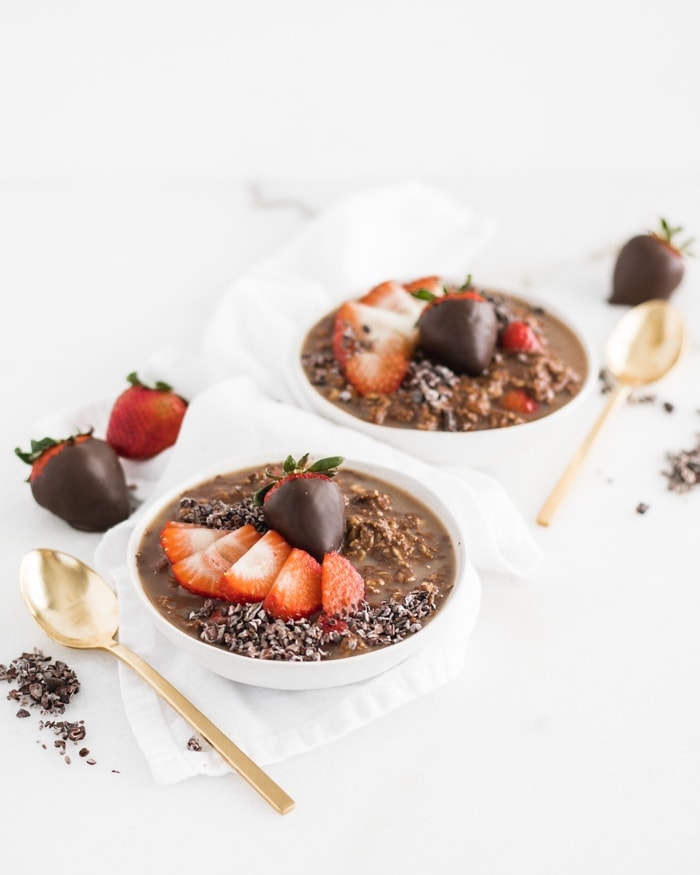 Chocolate Covered Strawberry Overnight Oats
Chocolate covered strawberry overnight oats are a healthy and delicious breakfast to start the day. They're the perfect Valentine's Day morning treat! The creamy chocolate oats with juicy strawberries is an amazing combination, topped off with cacao nibs for a little extra chocolatey crunch.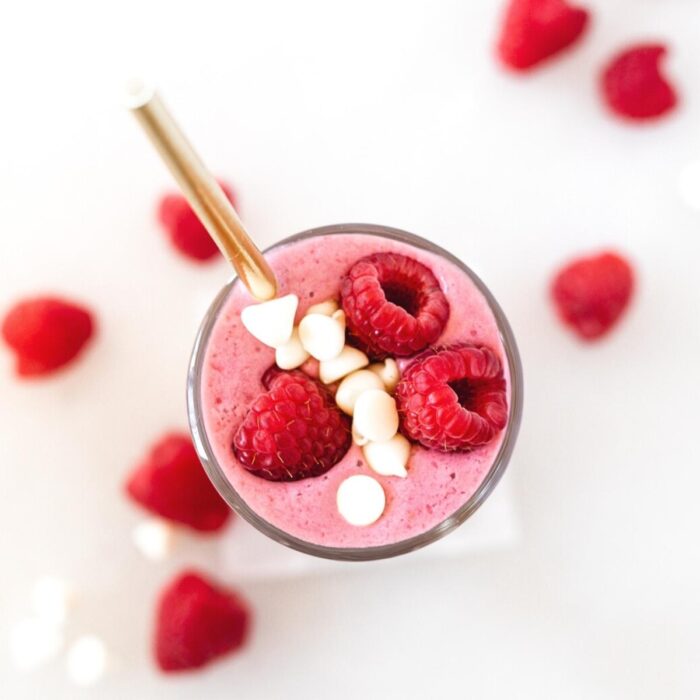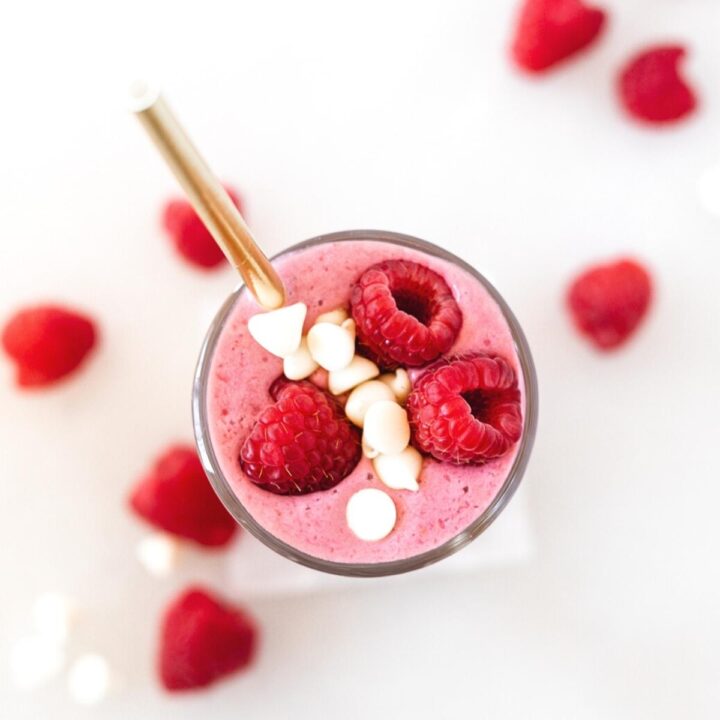 Valentine's White Chocolate Raspberry Smoothie
A secretly healthy white chocolate raspberry smoothie is the perfect sweet treat for Valentine's Day breakfast or snack! The sweet red hue is perfect for the day of love!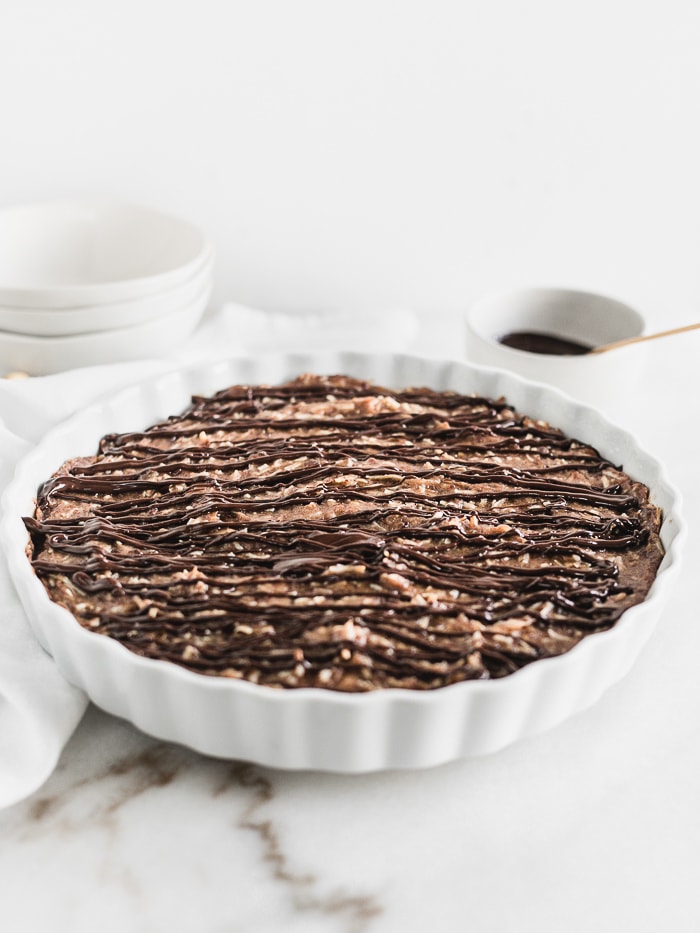 Get the taste of your favorite Girl Scout cookie in a healthy make ahead breakfast with this Baked Samoa Oatmeal. Sweetened with an easy date caramel and topped with a chocolate drizzle, you'll be smitten after one bite!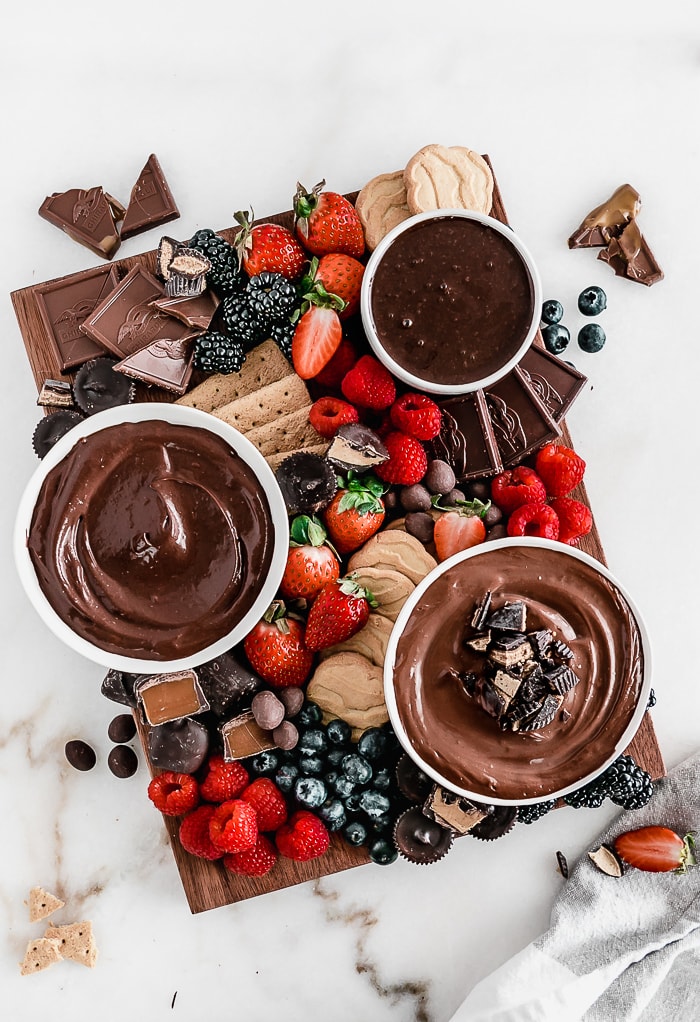 Valentine's Day Berry and Chocolate Dessert Board
This easy berry and chocolate dessert board is a beautiful dessert idea for a crowd and makes a pretty Valentine's Day or Galentine's Day spread with minimal effort, no baking required!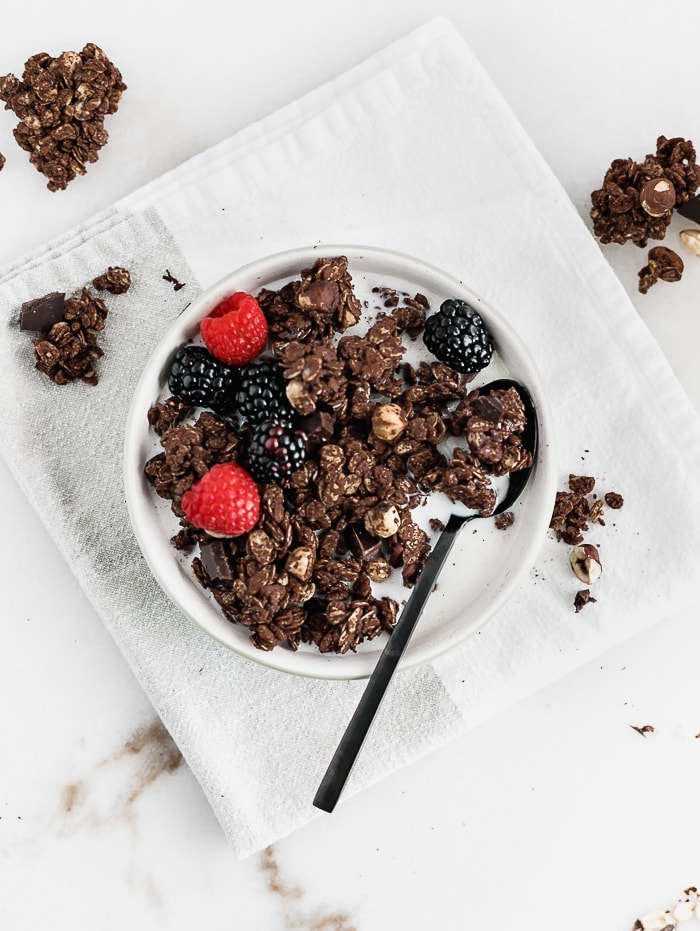 This rich, chunky chocolate hazelnut granola with dark chocolate chunks, toasty hazelnuts and big, crunchy clusters is a deliciously indulgent and healthy breakfast treat or snack made with nutritious ingredients and no refined sugar. And I'm going to let you in on a little secret for how to get those gorgeous, giant clusters in your granola.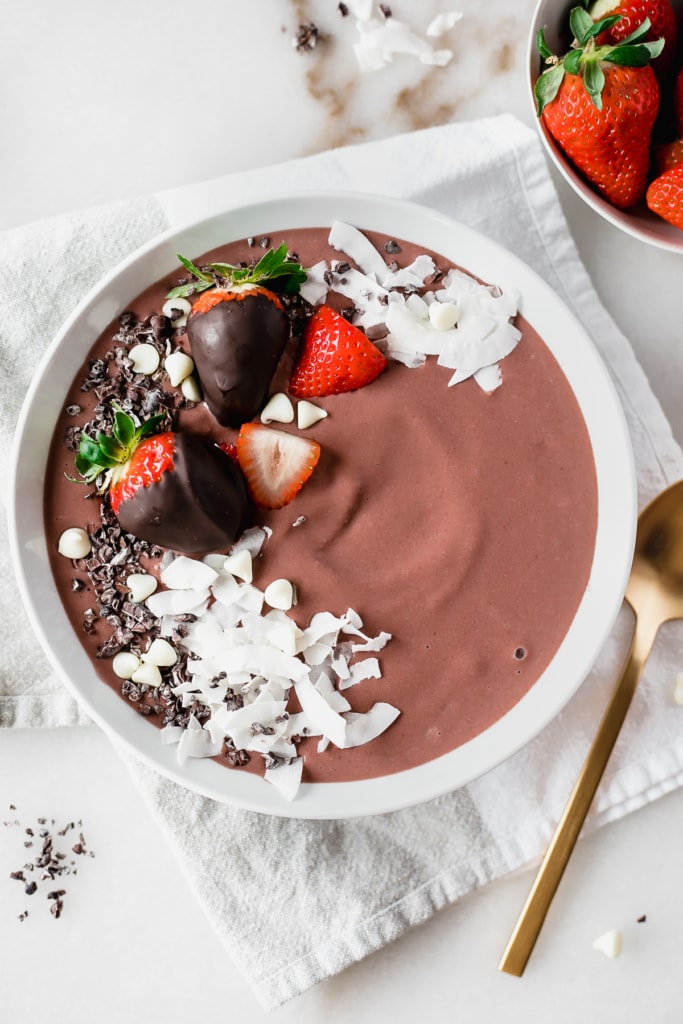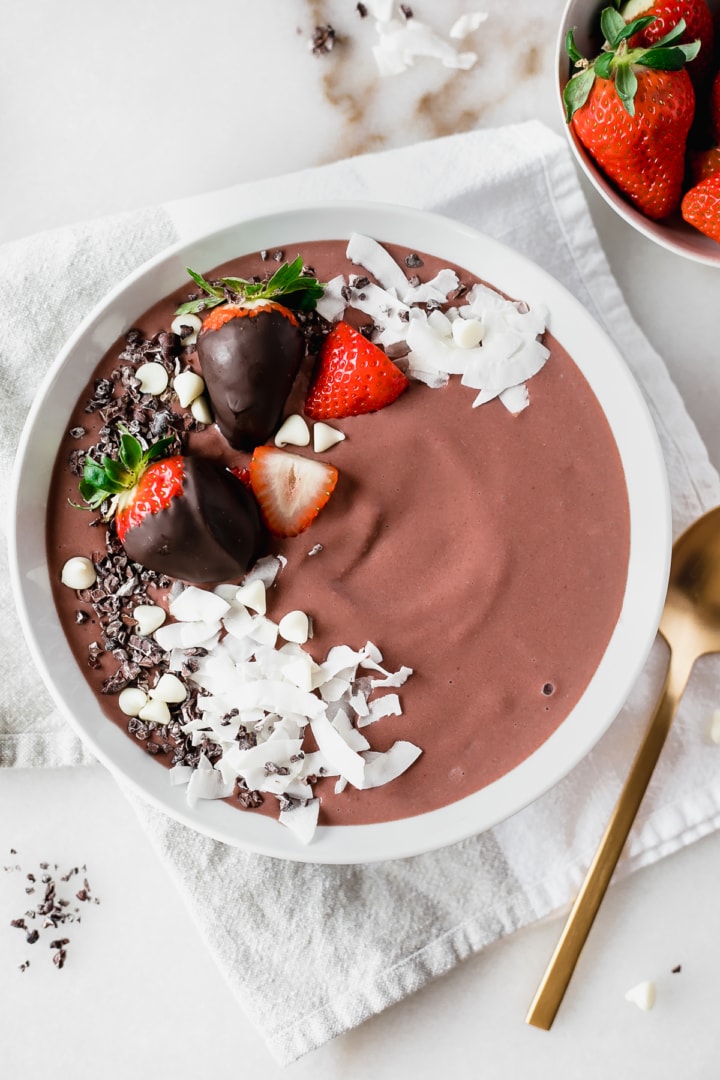 Chocolate Strawberry Smoothie Bowl
This simple chocolate strawberry smoothie bowl is healthy enough for breakfast but sweet enough for dessert! This smoothie bowl is a great way to start (or end) the day on a sweet and healthy note.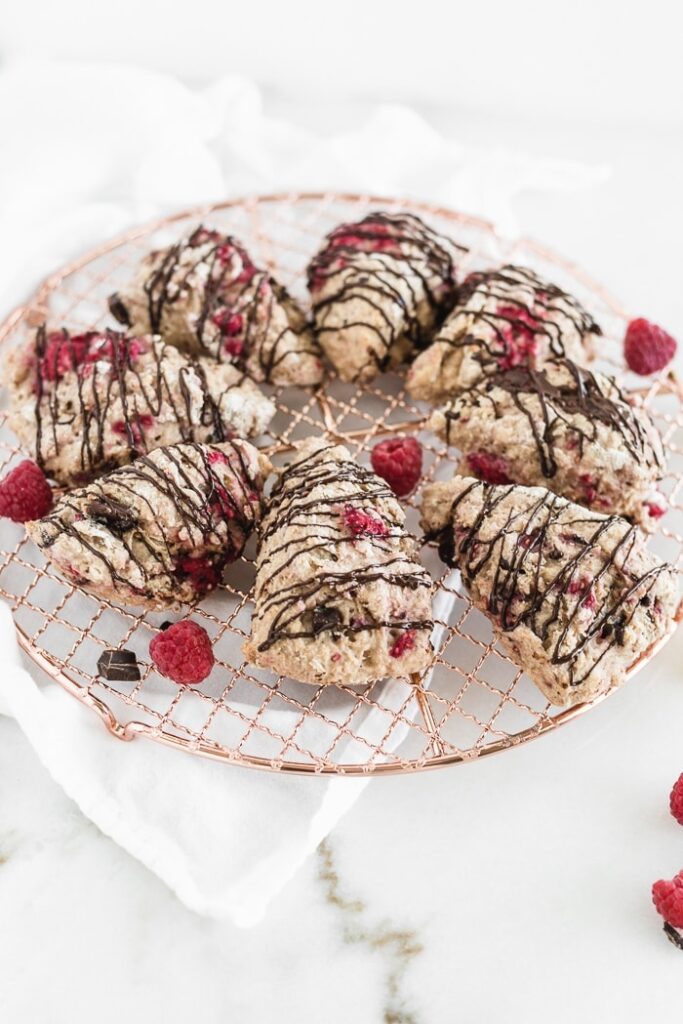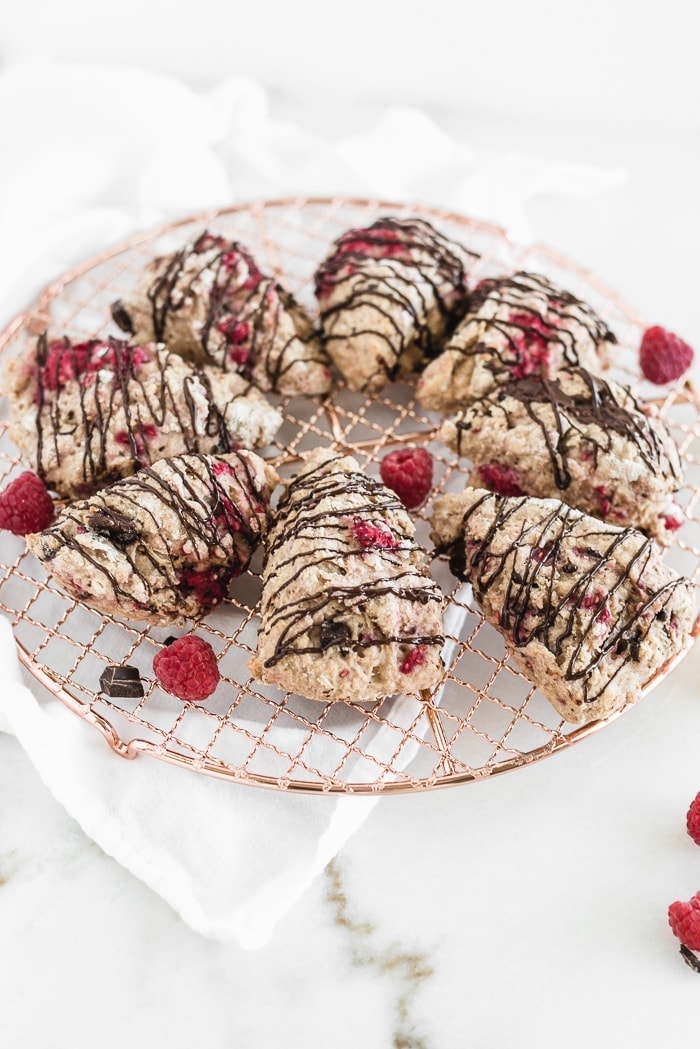 Healthy Raspberry Dark Chocolate Scones
These healthy Dark Chocolate Raspberry Scones with Greek yogurt whole grain flour are soft, fluffy, and full of raspberries and chunk of dark chocolate. They make the perfect snack or brunch treat!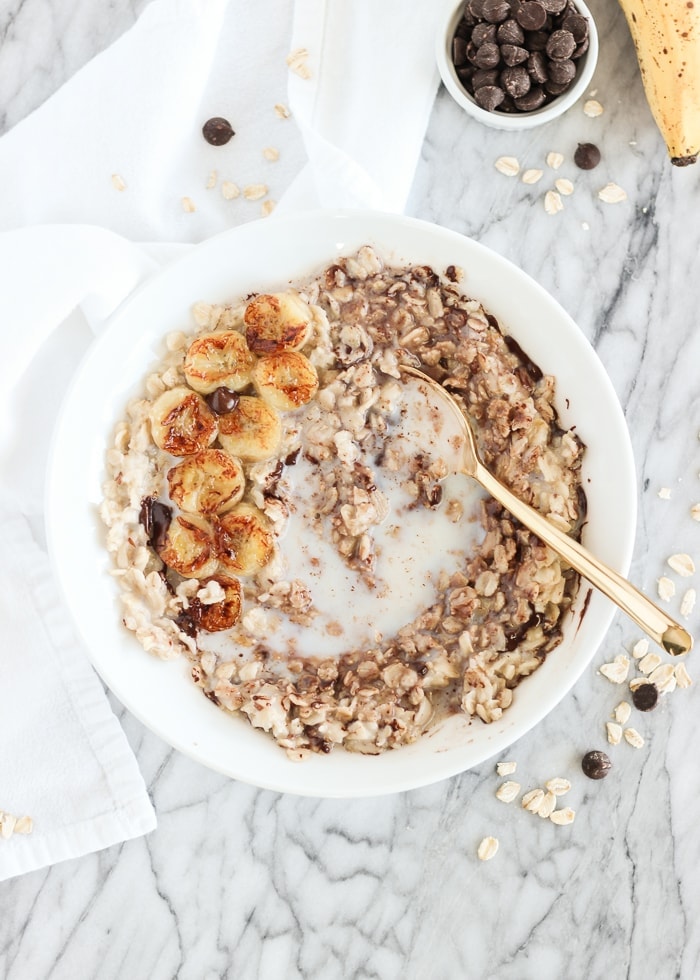 Caramelized Banana Dark Chocolate Oatmeal
Sweet caramelized bananas and smooth dark chocolate chips make this caramelized banana dark chocolate oatmeal feel more like a luxurious dessert than a healthy breakfast!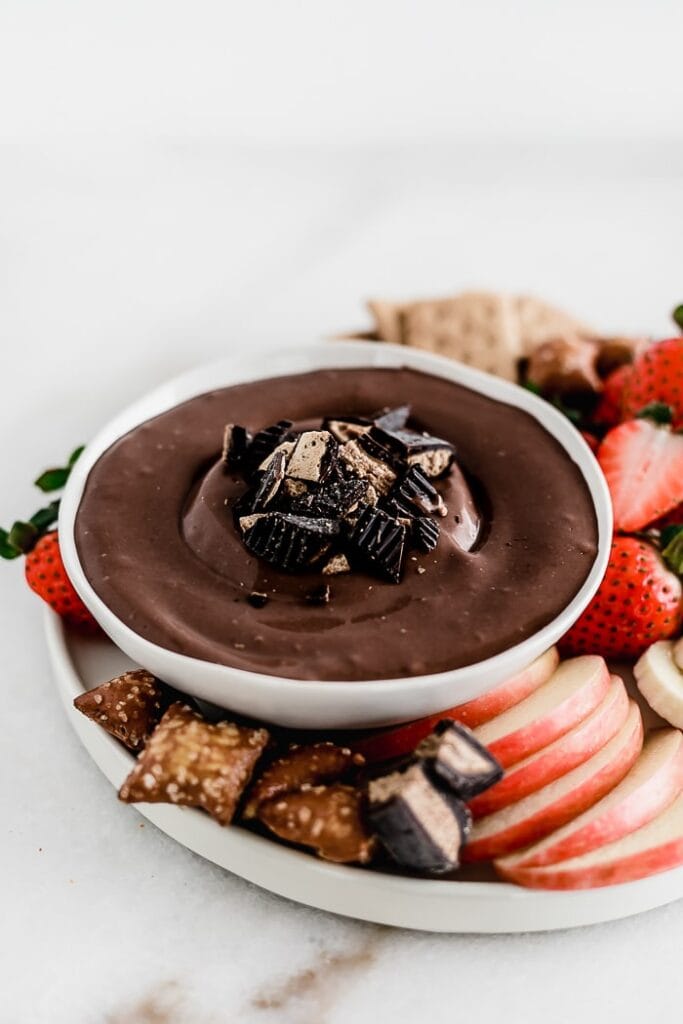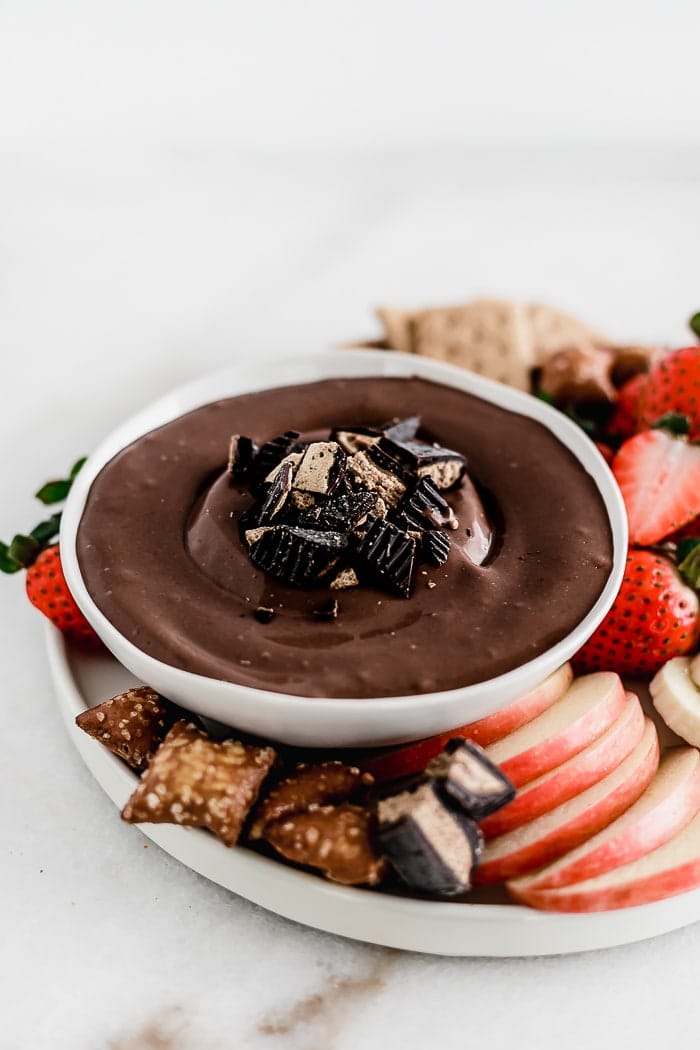 Healthy Peanut Butter Cup Cheesecake Dip
This healthy and indulgent Peanut Butter Cup Cheesecake Dip made with just a few simple, real-food ingredients is a sweet and easy dessert dip for sharing with friends! This dessert dip is incredibly easy to make. Simply add all of the ingredients to a food processor or blender and blend until smooth and creamy.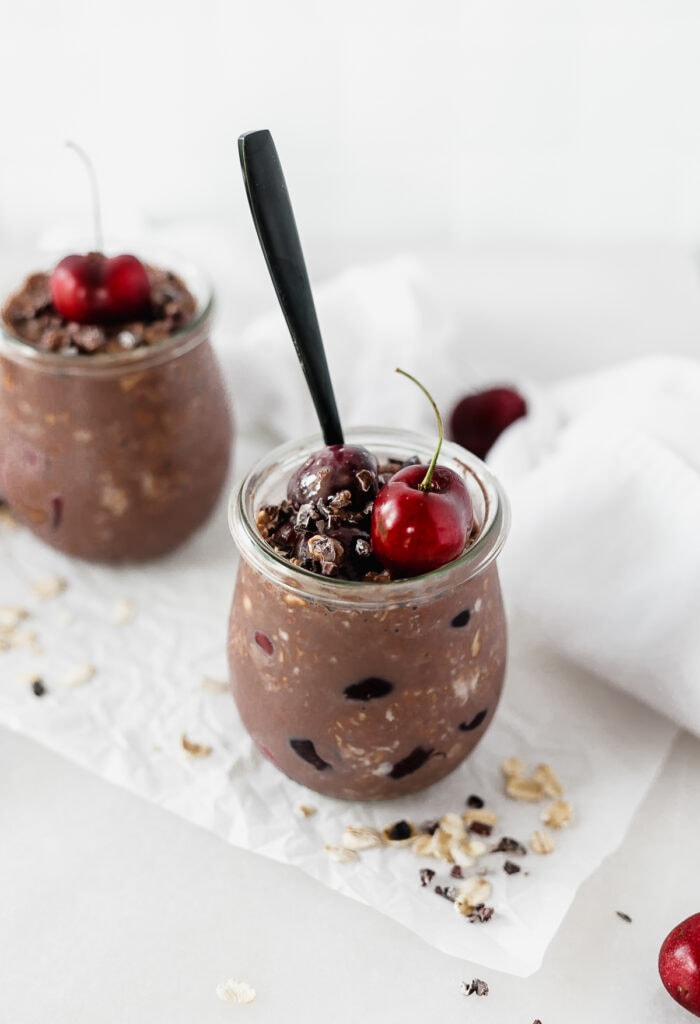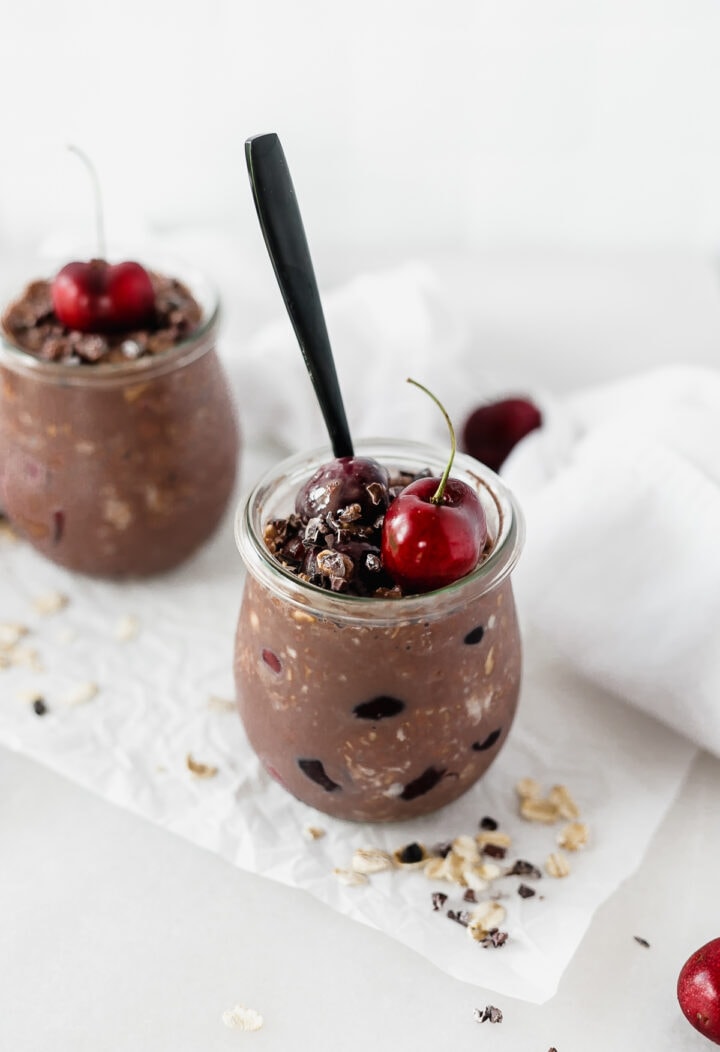 Healthy Black Forest Overnight Oats
Black forest overnight oats with creamy dark chocolate oatmeal and dark sweet cherries are an easy, healthy make-ahead breakfast that tastes like dessert!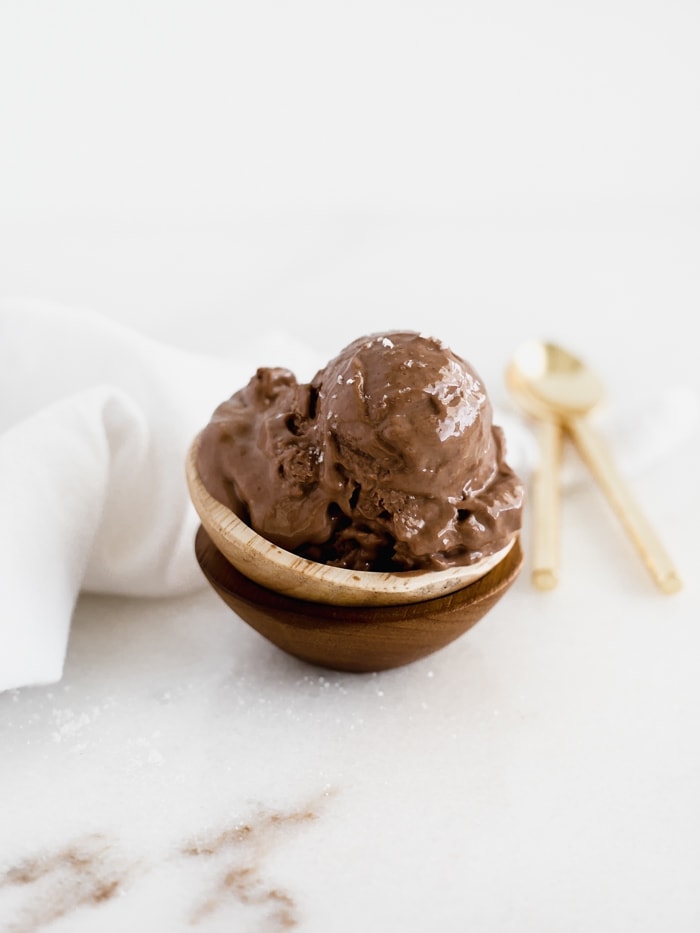 No-Churn Dark Chocolate Avocado Frozen Yogurt
An extra creamy base of Greek yogurt and avocado makes this dark chocolate avocado frozen yogurt a sweet and healthy treat. Plus it's easy to make-no ice cream maker required!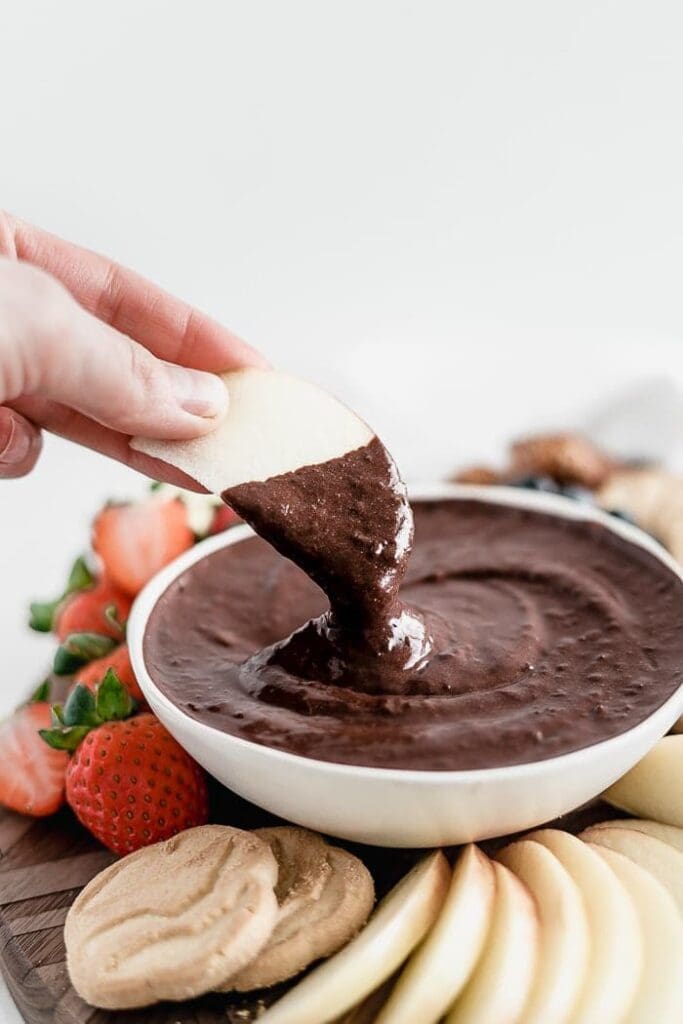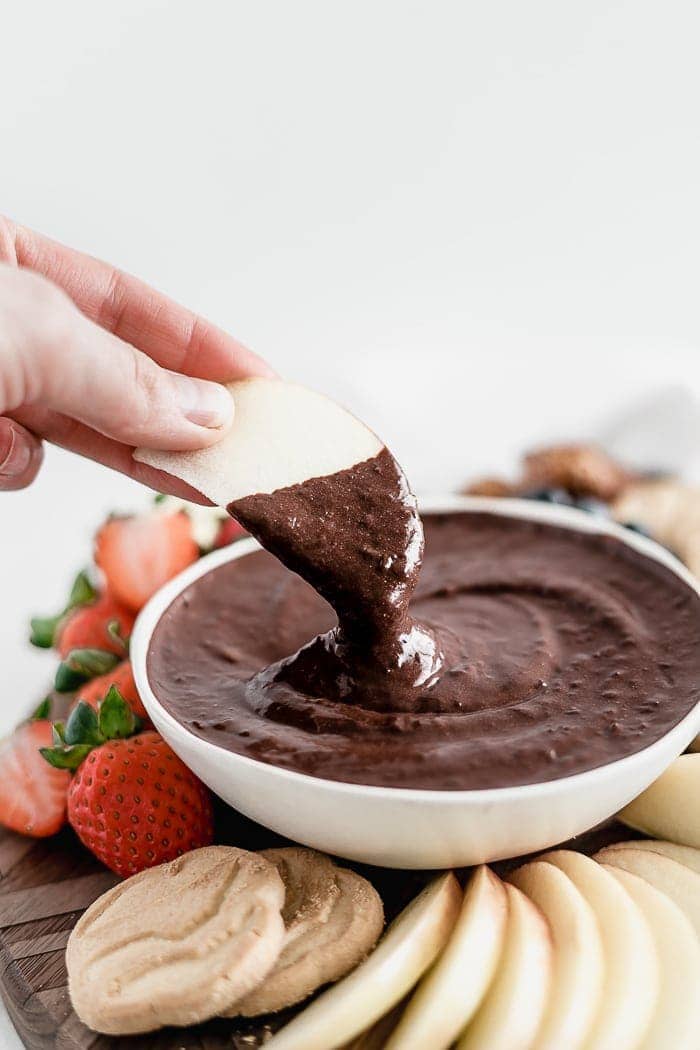 This decadent 5-minute healthy brownie batter dessert dip made with just a few simple ingredients is so smooth and rich that nobody will know it's actually good for you! That's right, the amazing taste of gooey, chocolately brownie batter in a completely edible dessert dip. AND it's healthy!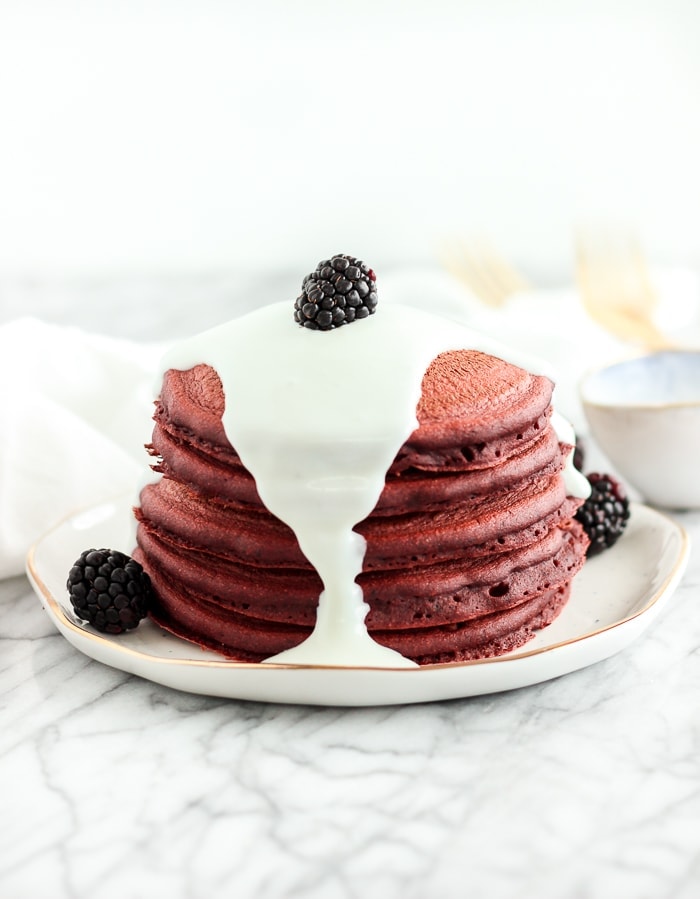 Healthy Red Velvet Pancakes are the perfect Valentine's Day breakfast treat for your sweetie! The cheerful red color makes any breakfast more fun, and it's sure to make any red velvet lover smile!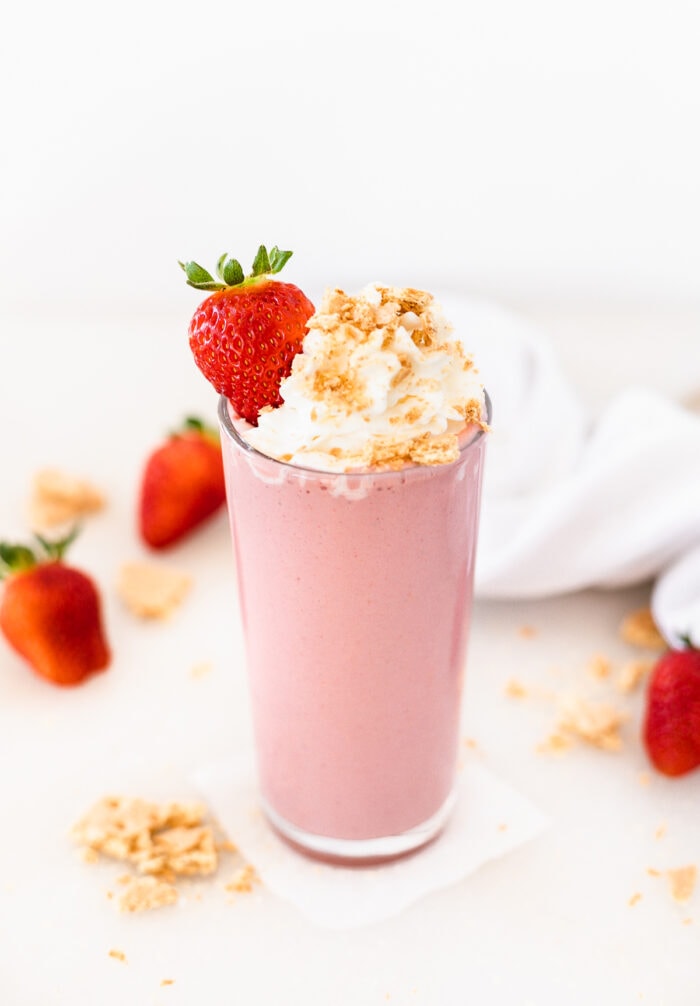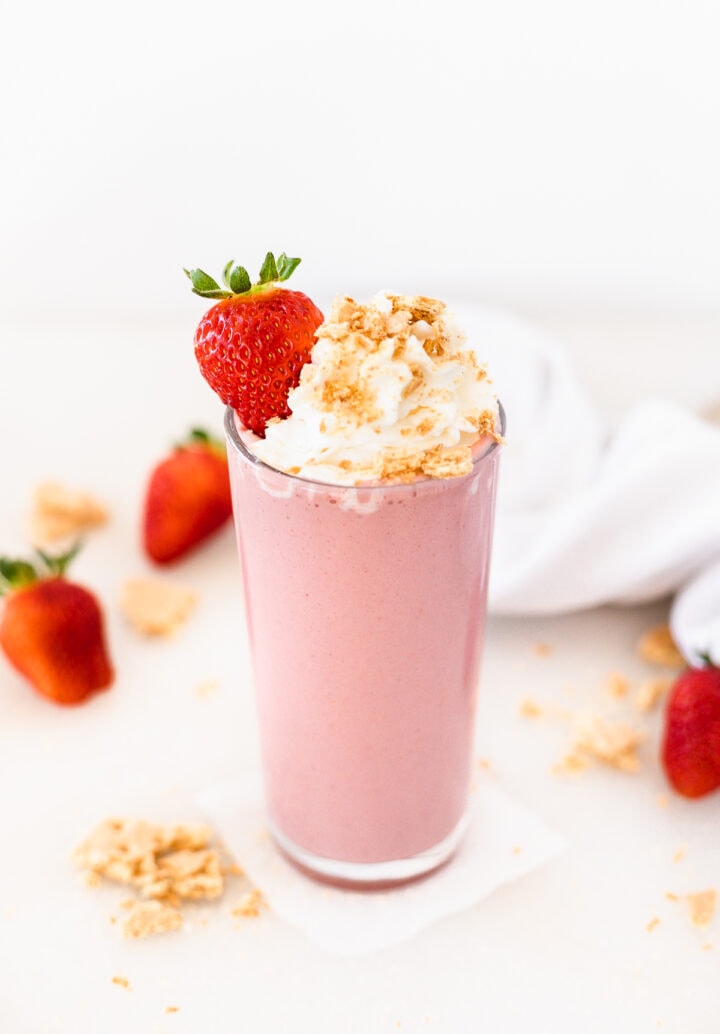 Valentine's Day Strawberry Cheesecake Smoothie
Show your love this Valentine's Day with lower sugar, naturally high protein, 5-ingredient Strawberry Cheesecake Smoothie! Treat yourself to a delicious, healthier sweet treat for a snack or dessert.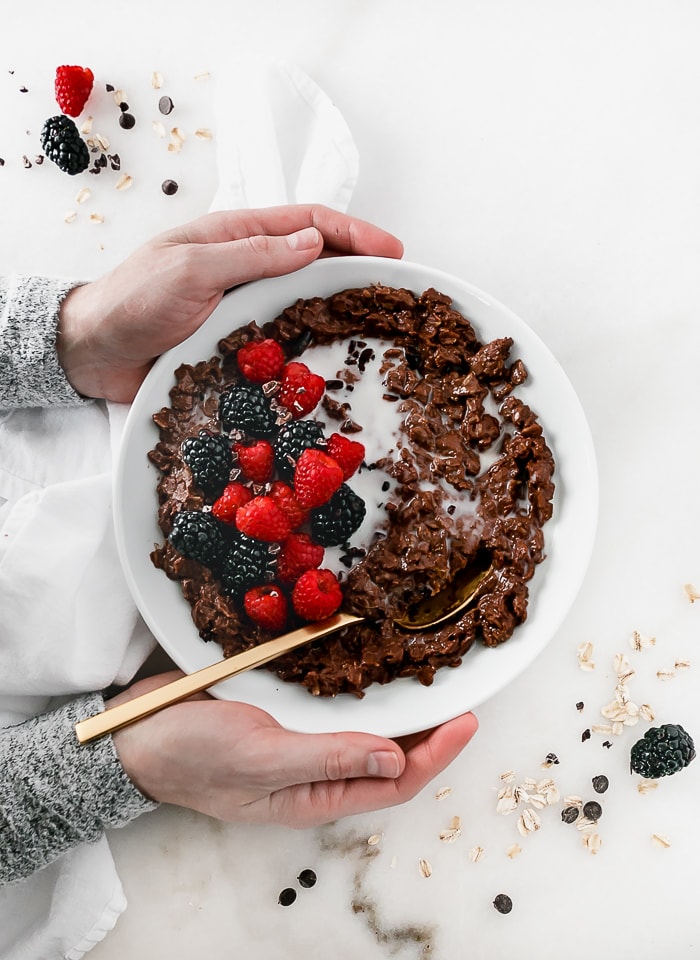 Creamy Chocolate Oatmeal (Banana Sweetened)
Upgrade your morning oatmeal with chocolate! This banana sweetened chocolate oatmeal made on the stovetop is an easy, comforting breakfast treat that's perfect for cold mornings.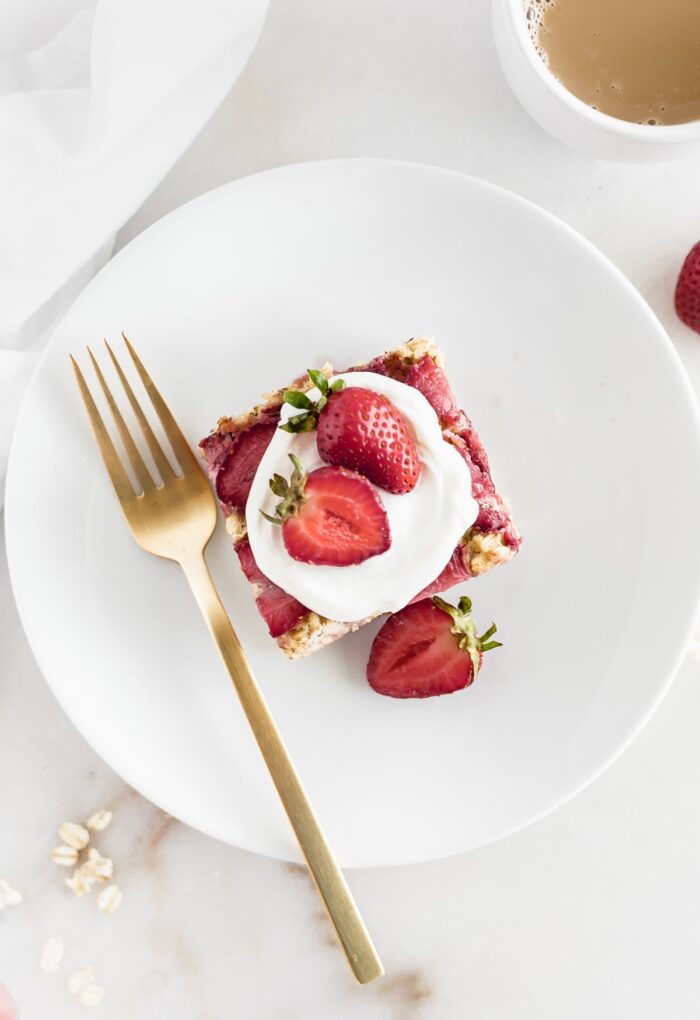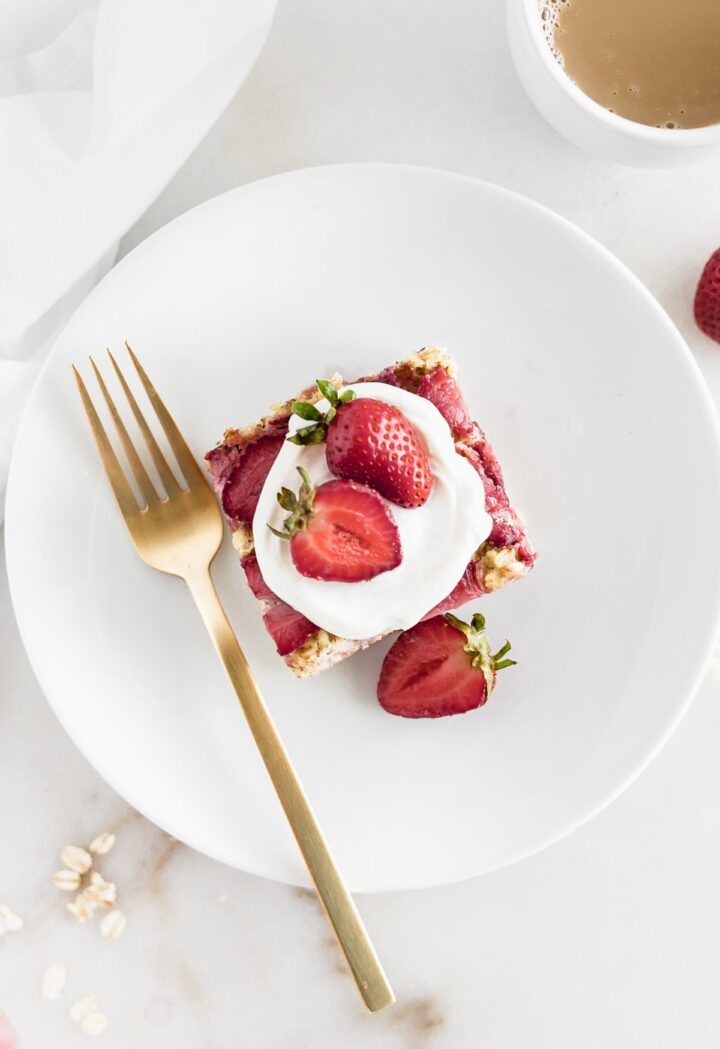 Celebrate strawberry season with this healthy no added sugar strawberry baked oatmeal made with simple ingredients and bursting with strawberries! It's a delicious make-ahead breakfast for busy summer mornings that can be enjoyed hot or cold.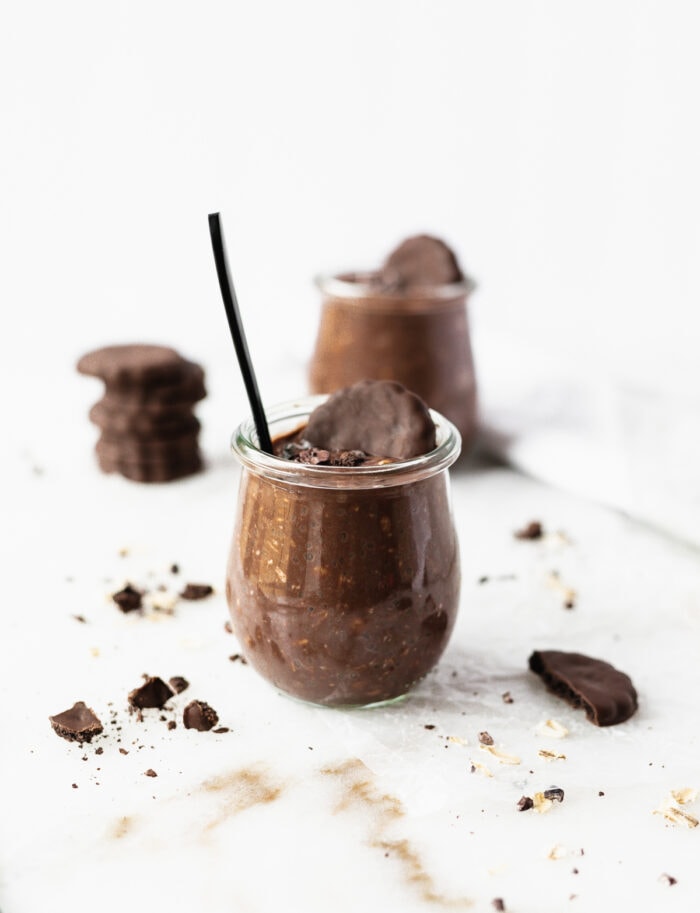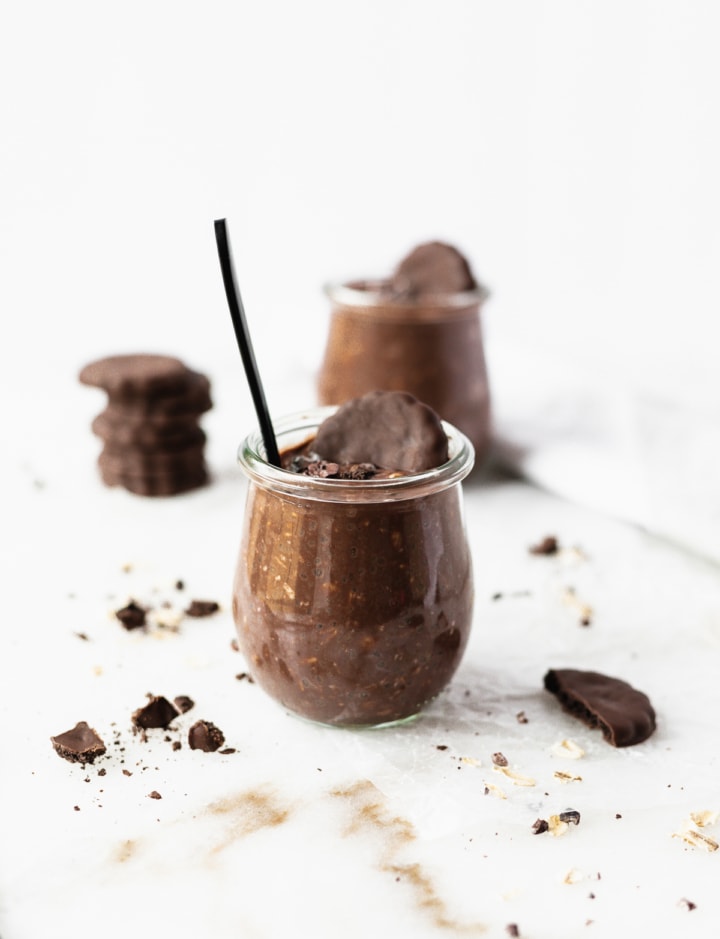 Yes, it's that time of the year again! Wake up to the taste of your favorite cookie in breakfast form with these healthy thin mint overnight oats!