Love smoothies, but don't love protein powder? Try one or all of these 9 simple, healthy smoothie recipes without protein powder for breakfast, a snack or quick dessert!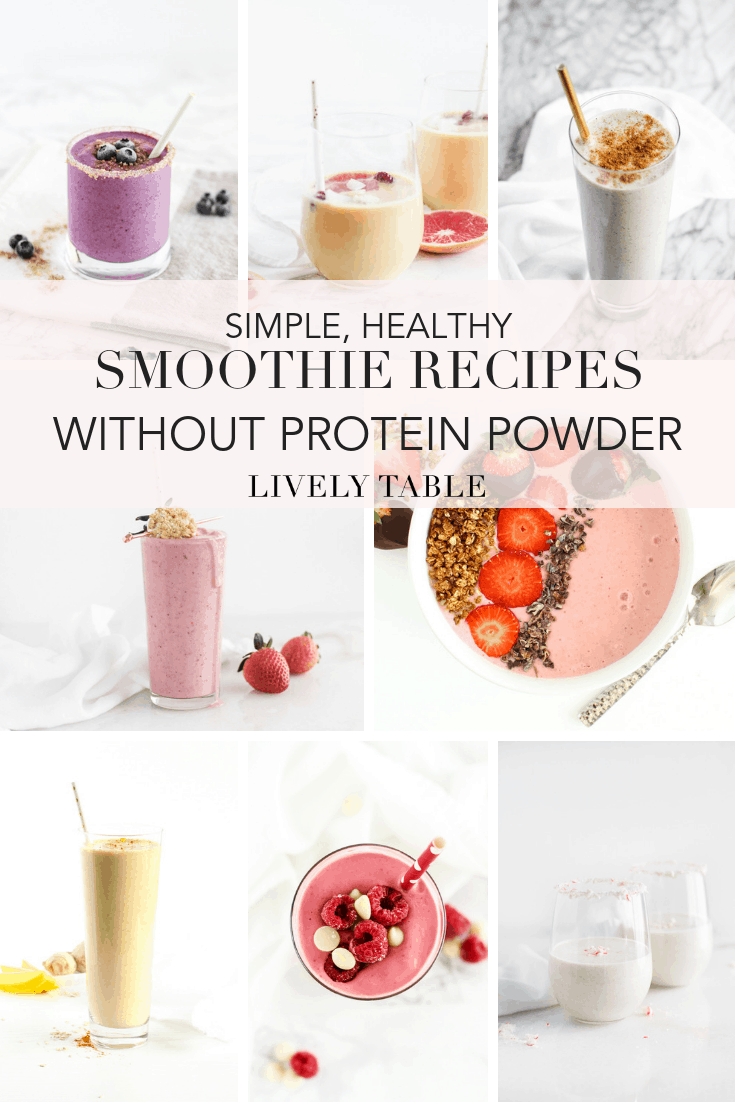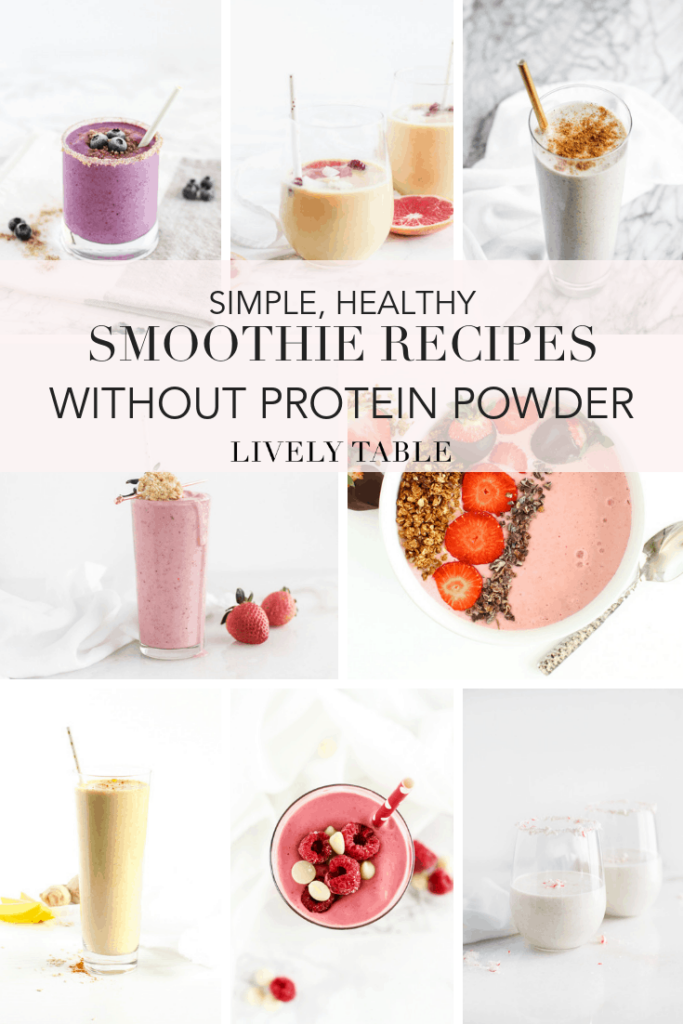 I've told y'all before that I'm not much of a smoothie person. I think they taste good, but they just don't fill me up. I also don't care for protein powder, so getting enough protein (part of what makes a meal filling) in a smoothie without powder can be difficult. My favorite ways to add protein to smoothies is with simple ingredients – Greek yogurt, dairy or soy milk, and nuts or nut butter. Try one or more of these delicious and simple smoothies for a healthy breakfast or snack without using protein powder!
9 Simple, Healthy Smoothie Recipes Without Protein Powder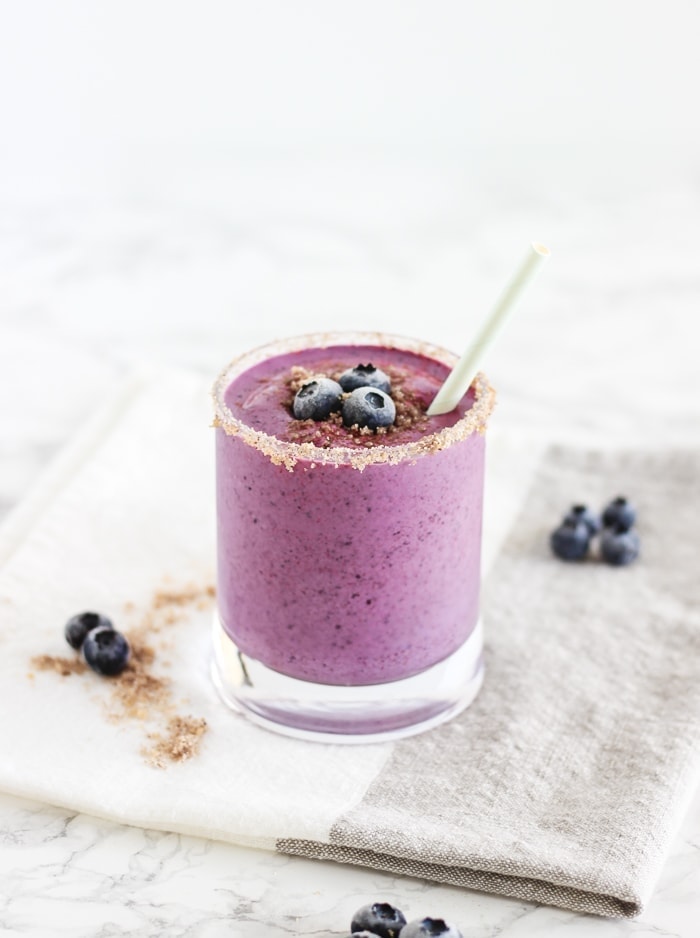 No Protein Powder Blueberry Muffin Smoothie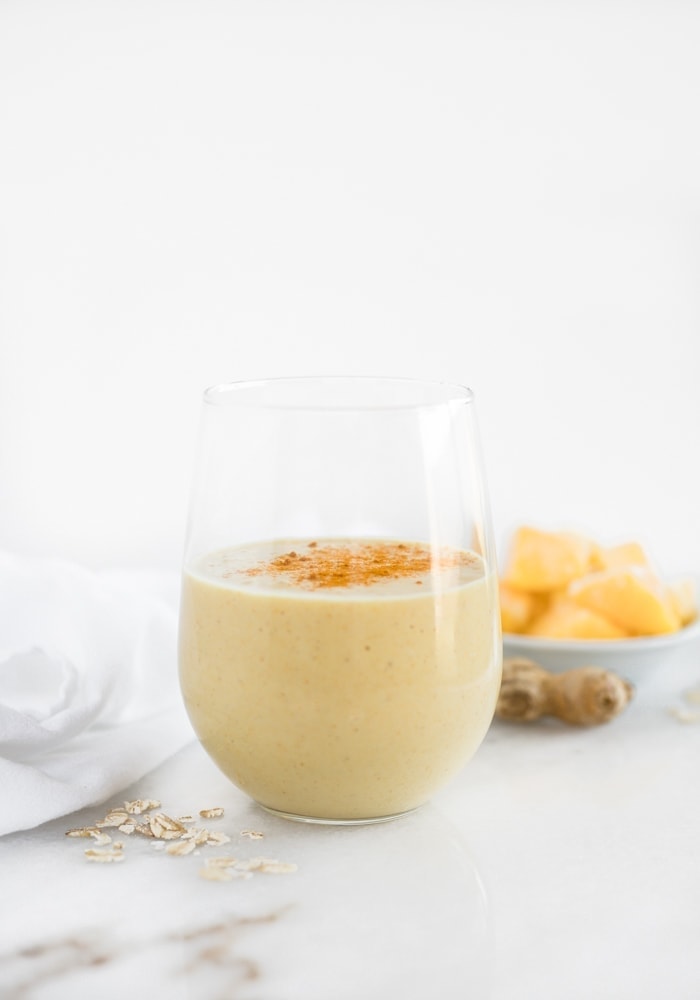 Mango Ginger Turmeric Smoothie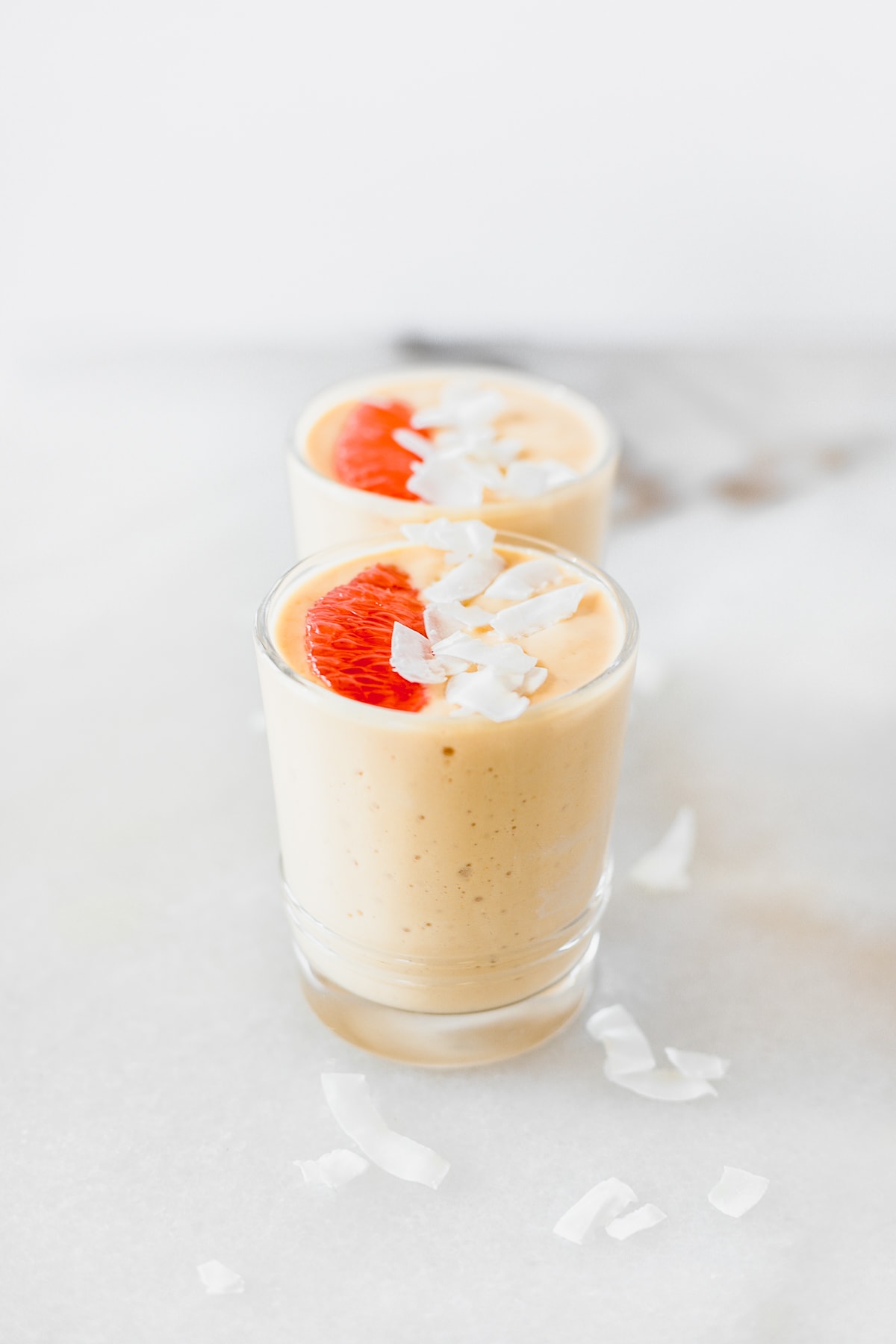 Immune Boosting Grapefruit Mango Smoothie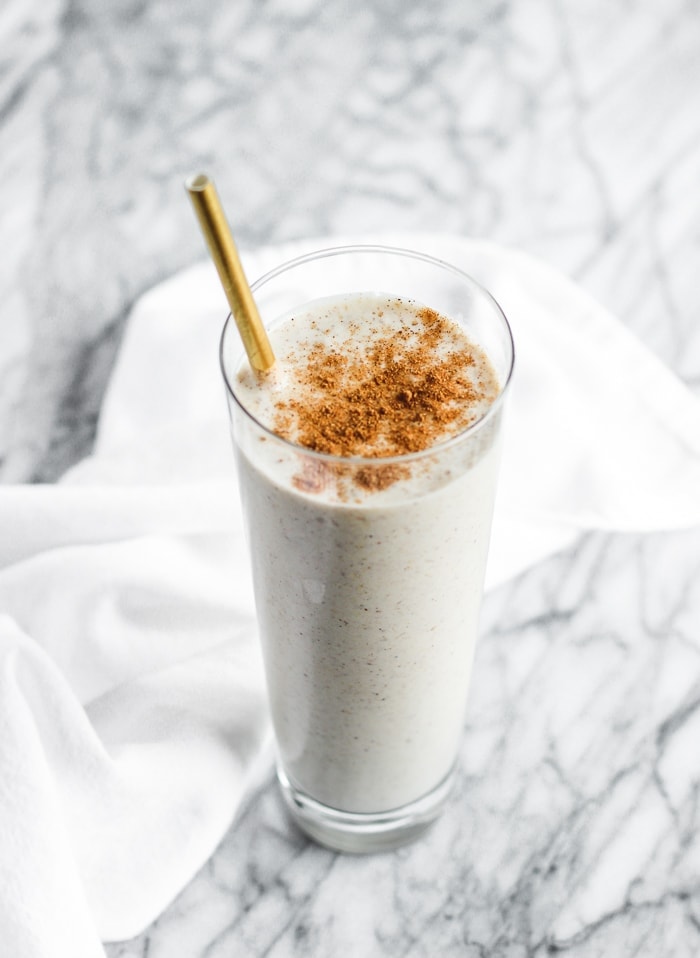 Healthy Gut Vanilla Chai Smoothie
Wild Blueberry Mojito Smoothie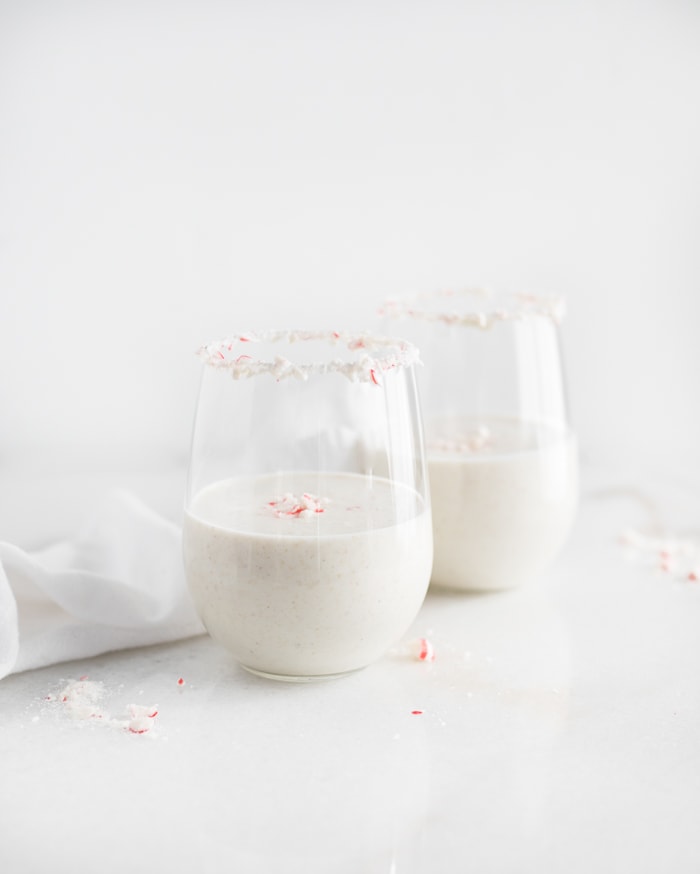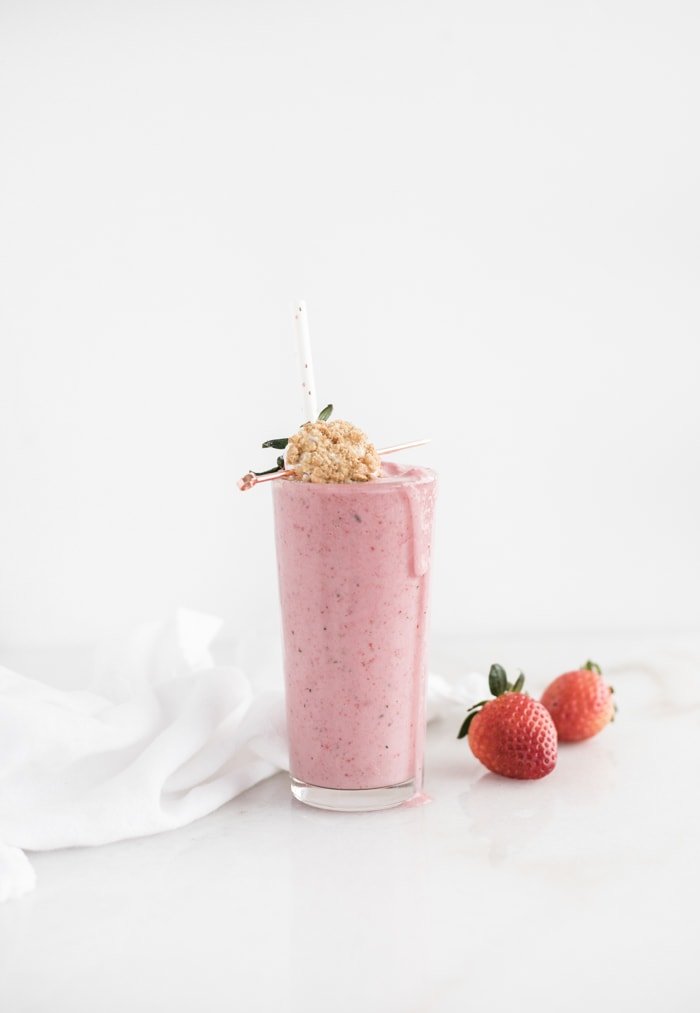 Strawberry Cheesecake Smoothie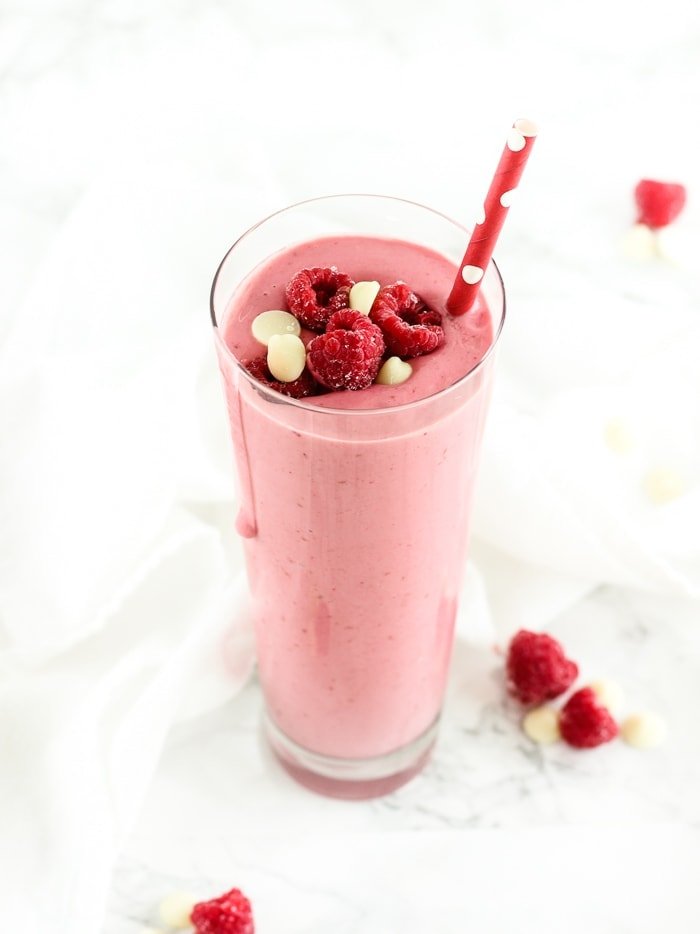 White Chocolate Raspberry Smoothie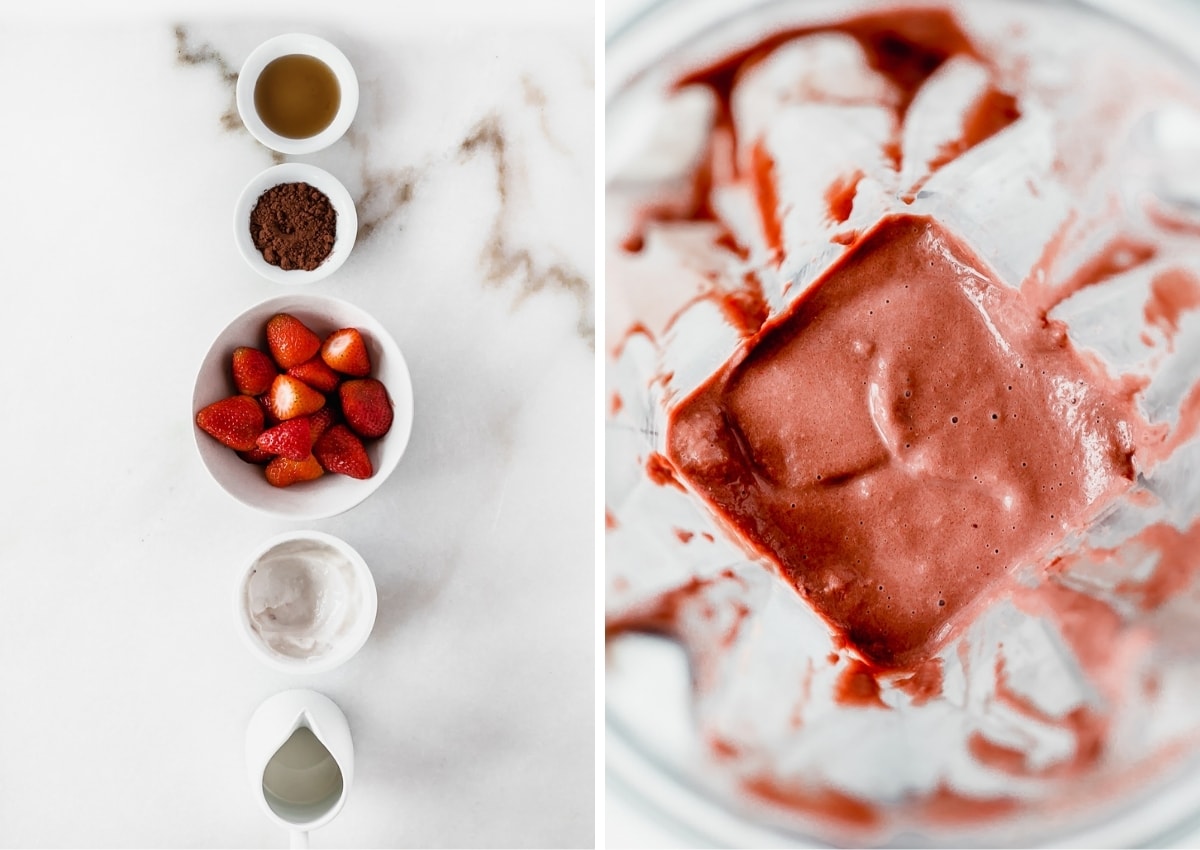 Chocolate Strawberry Smoothie Bowl
Of course, if you like protein powder, feel free to add a scoop to any of these recipes. You can also use a scoop of collagen powder for flavorless protein. Enjoy!