Celebrate your favorite girls with one of these pretty and delicious cocktail recipes for Galentine's Day!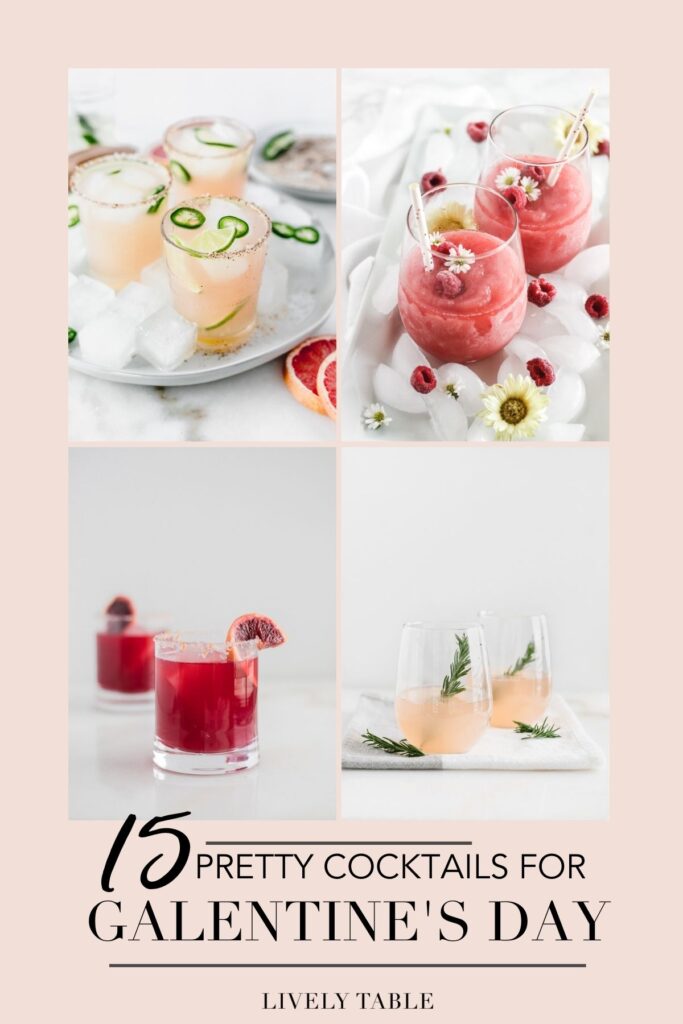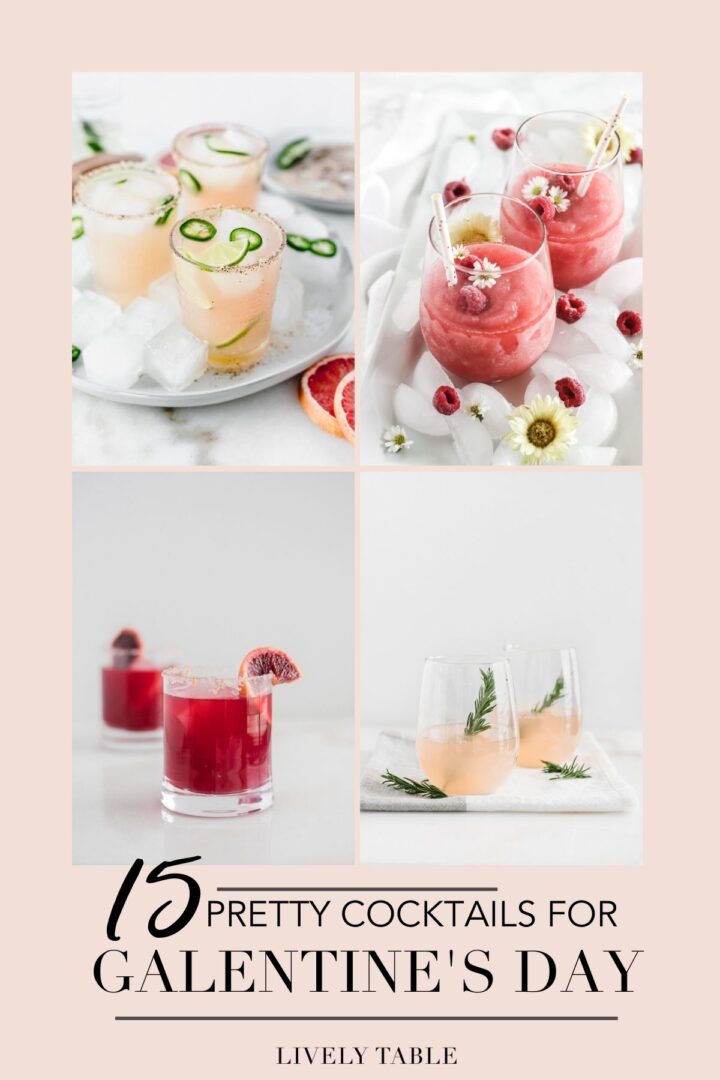 If you're a fan of Parks and Rec, you know about Leslie Knope and her love for celebrating the women in her life, especially on her favorite holiday, Galentine's Day. I love Leslie Knope and the thoughtful celebration of her gals, so I put together a roundup of fun and festive cocktail recipes for Galentine's Day that is perfect for sharing with your best girlfriends. Cheers to the women in your life!
Cocktail Recipes for Galentine's Day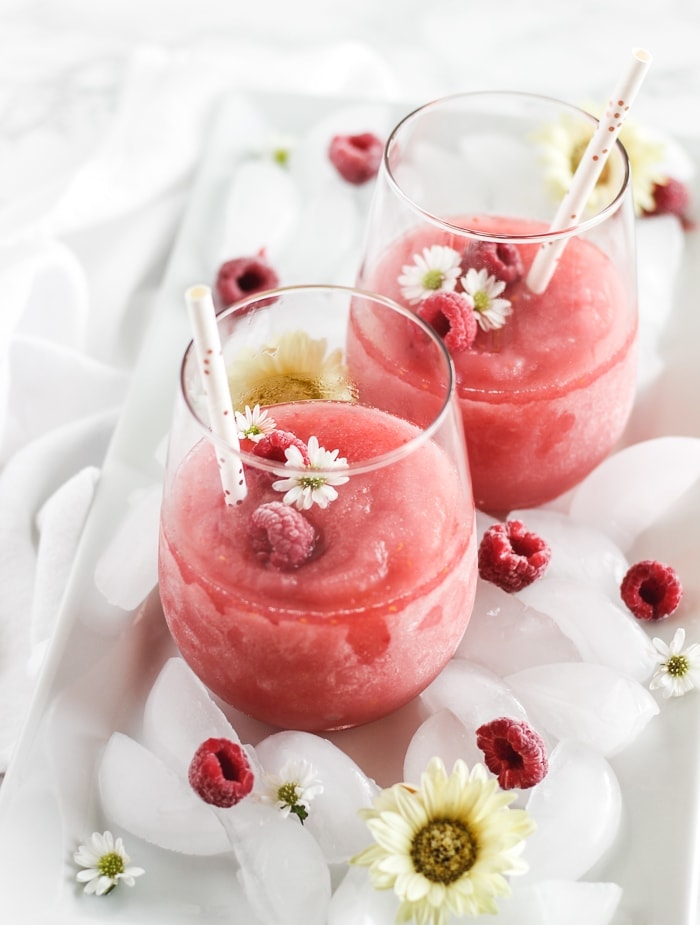 Raspberry frozé is the only cocktail you need for summer. It's an easy 2-ingredient drink that's so refreshing to sip by the pool, at cookouts or a random Tuesday evening on the porch!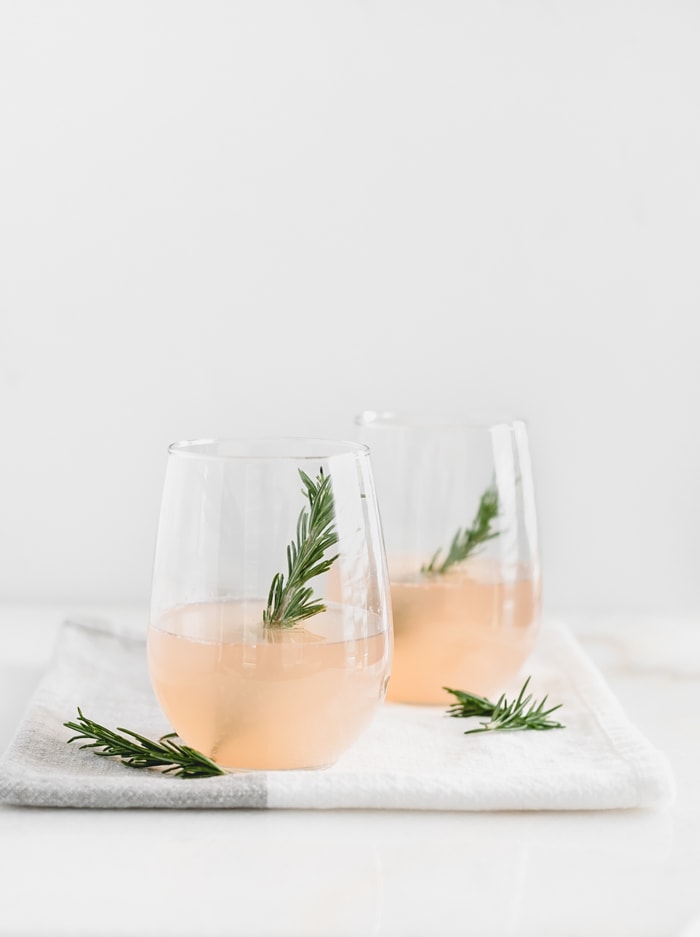 This pretty and easy grapefruit prosecco cocktail is a light and delicious drink just perfect for sharing on Valentine's Day, Easter, bridal showers and all of your spring brunches!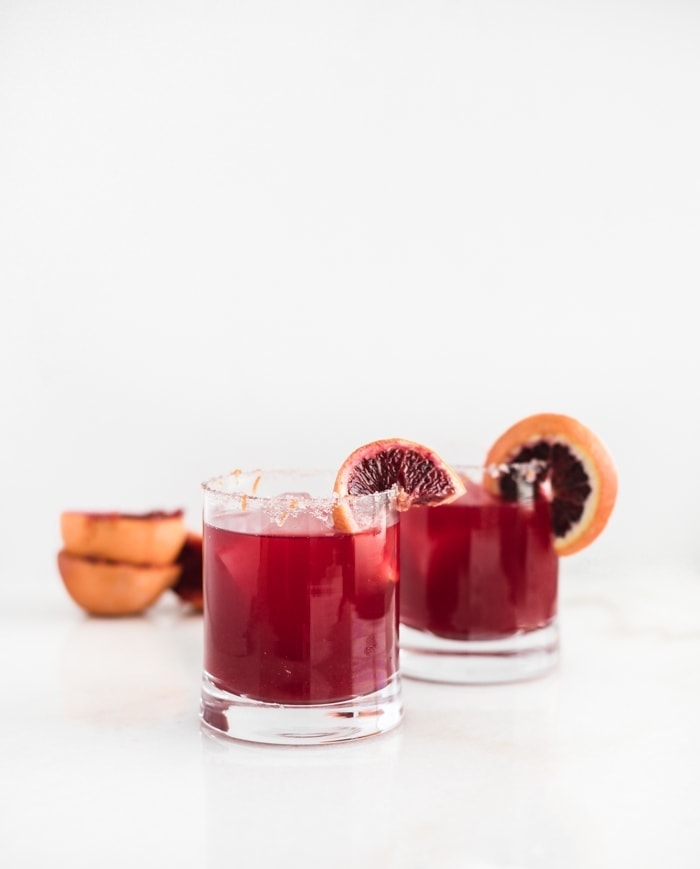 Celebrate citrus season with simple, gorgeous blood orange margaritas! I thought fresh-squeezed blood orange juice would be the perfect addition to a delicious margarita.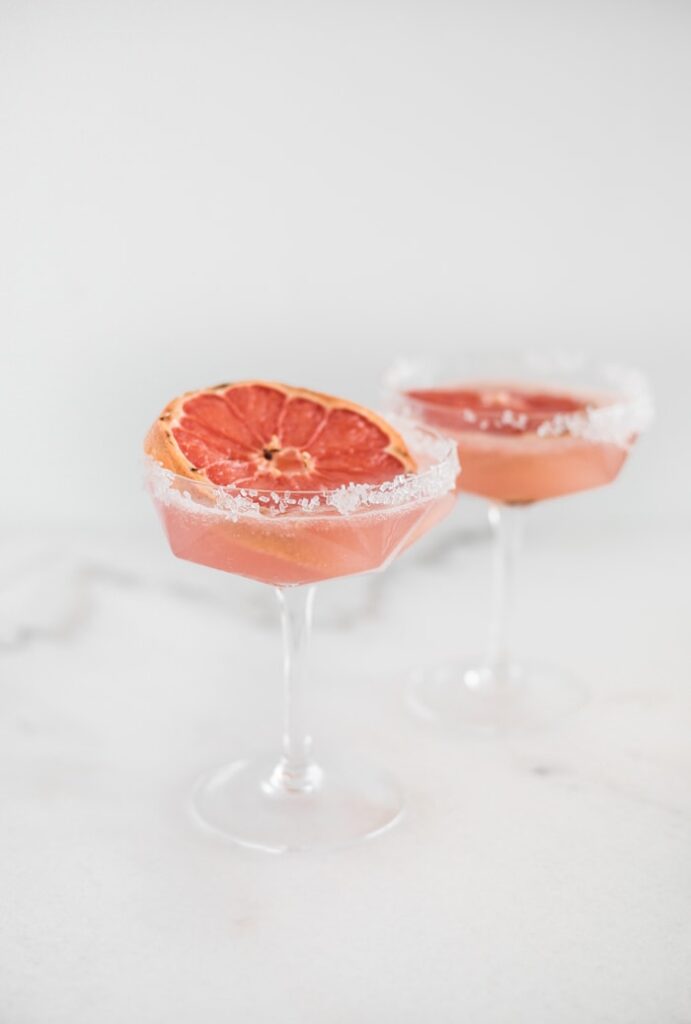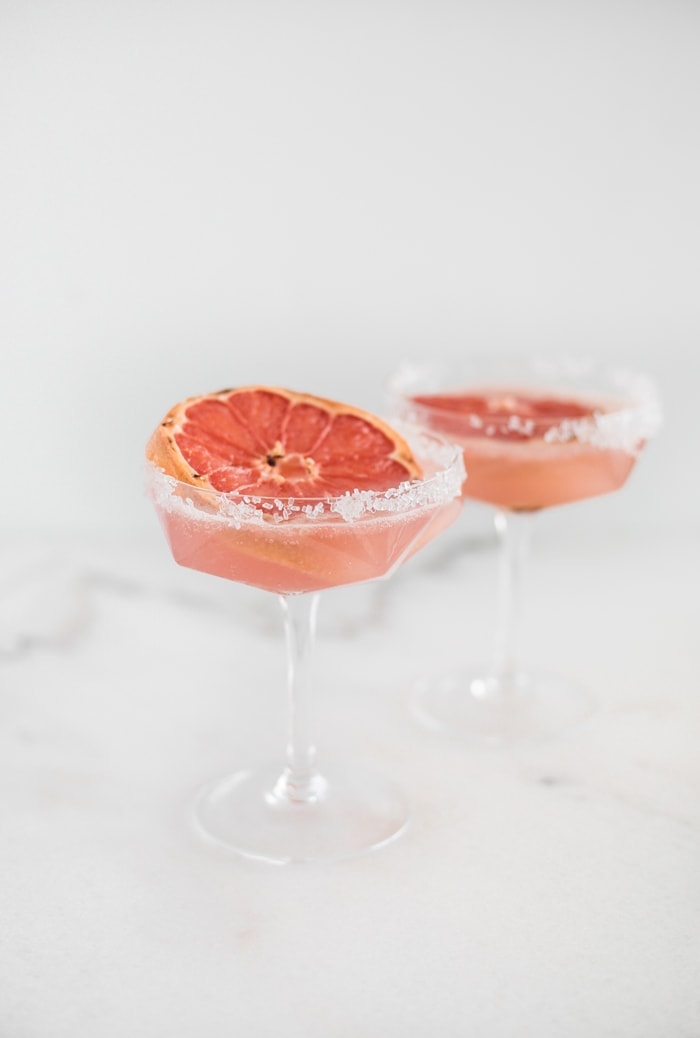 Honey Broiled Grapefruit Paloma
This Honey Broiled Grapefruit Paloma is a fun twist on the classic Mexican cocktail with tequila broiled grapefruit and honey simple syrup! This pretty pink color will lift anyone's spirits!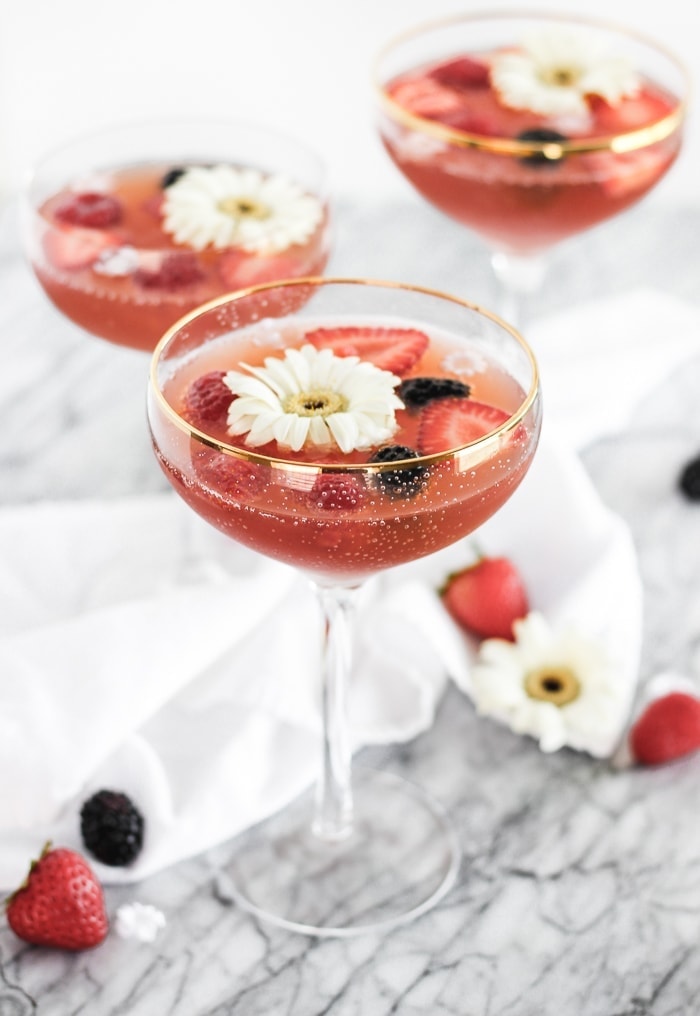 This berry brunch punch made with berries and sparkling wine is an easy, pretty pitcher cocktail that's perfect to serve at brunch for a crowd! I love this light and delicious brunch punch for any occasion where you might want a festive drink early-ish in the day – family brunches, showers, Tuesday Sunday at noon.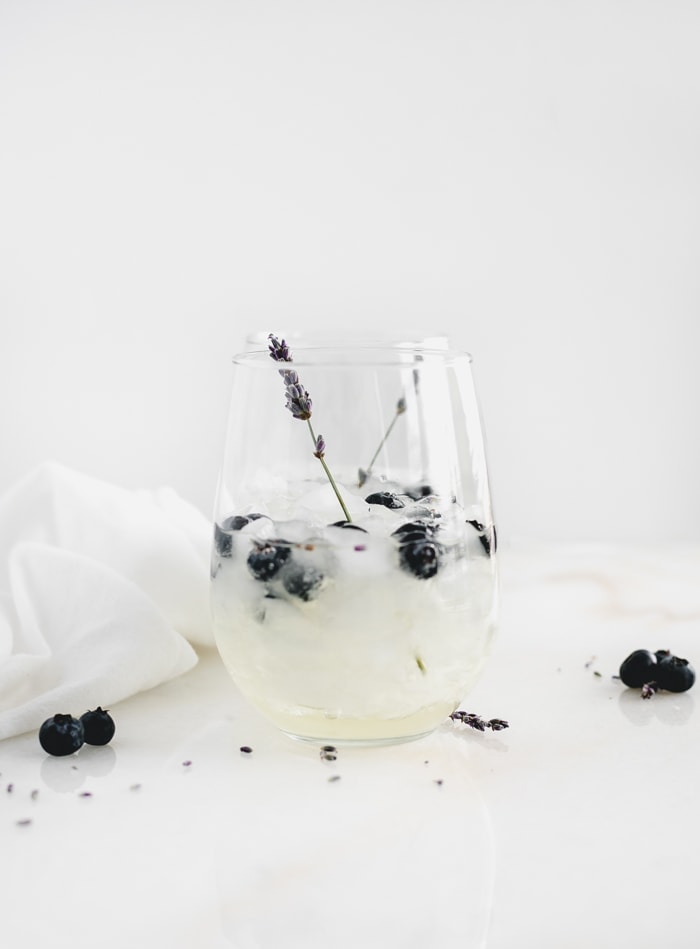 Delicate, floral Blueberry Lavender Sangria is a delicious, elegant cocktail to serve at all of your spring gatherings. It's so easy to make but tastes impressive!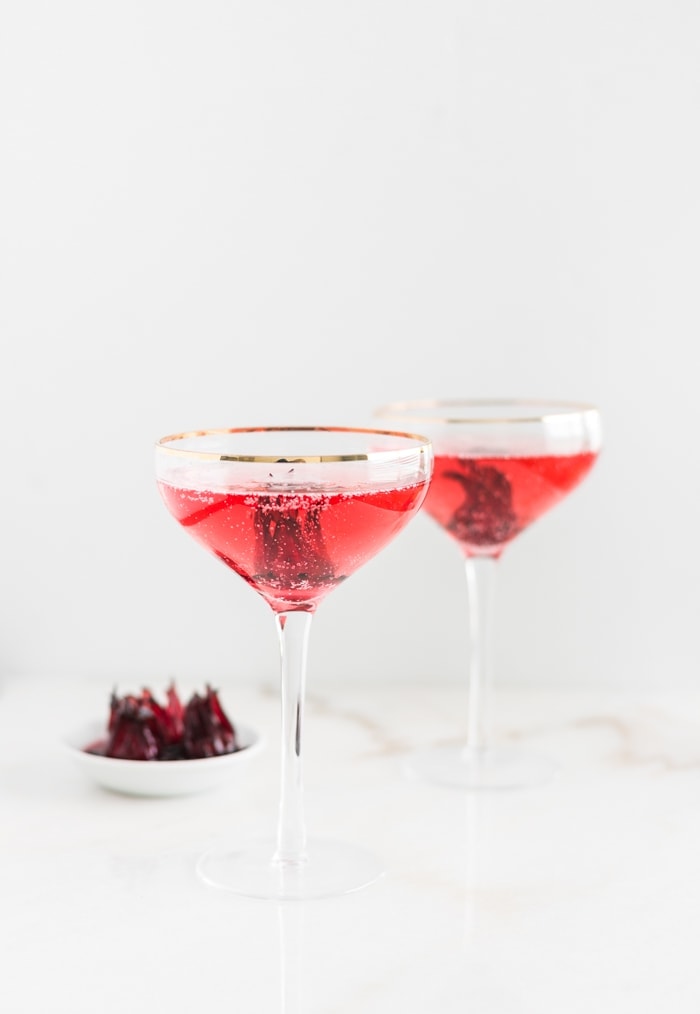 Hibiscus Mimosas are so pretty and easy to make for all of your spring and summer celebrations! Their simplicity makes them perfect for entertaining, and they look much more complicated than they actually are!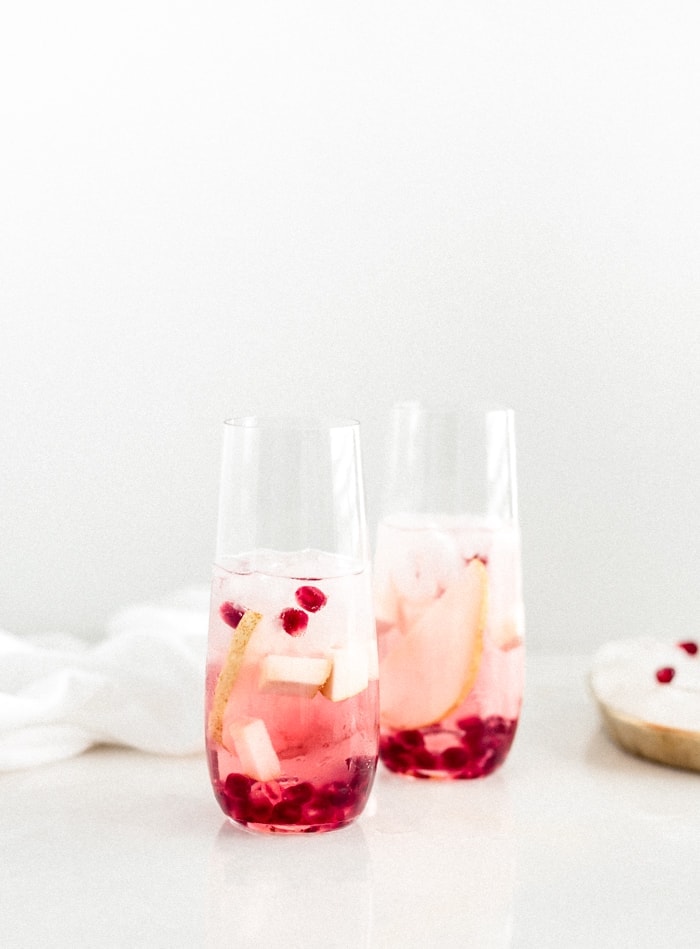 Sparkling Pear & Pomegranate Sangria
A light and delicious cocktail, Sparkling Pear and Pomegranate Sangria is the perfect festive drink to serve for the holidays! This drink is just too beautiful to pass up.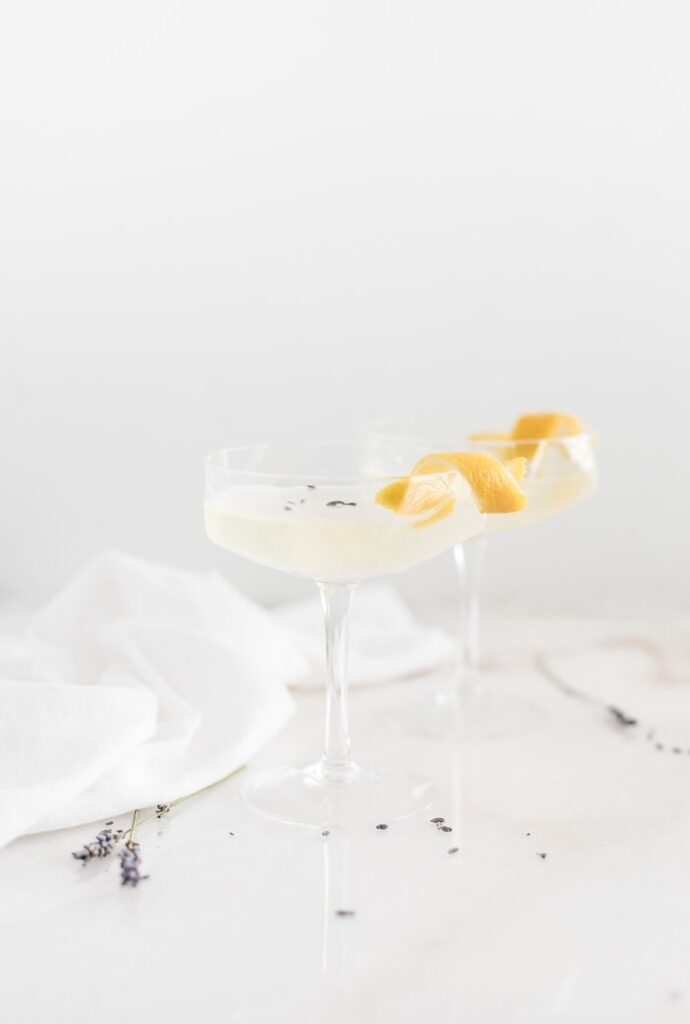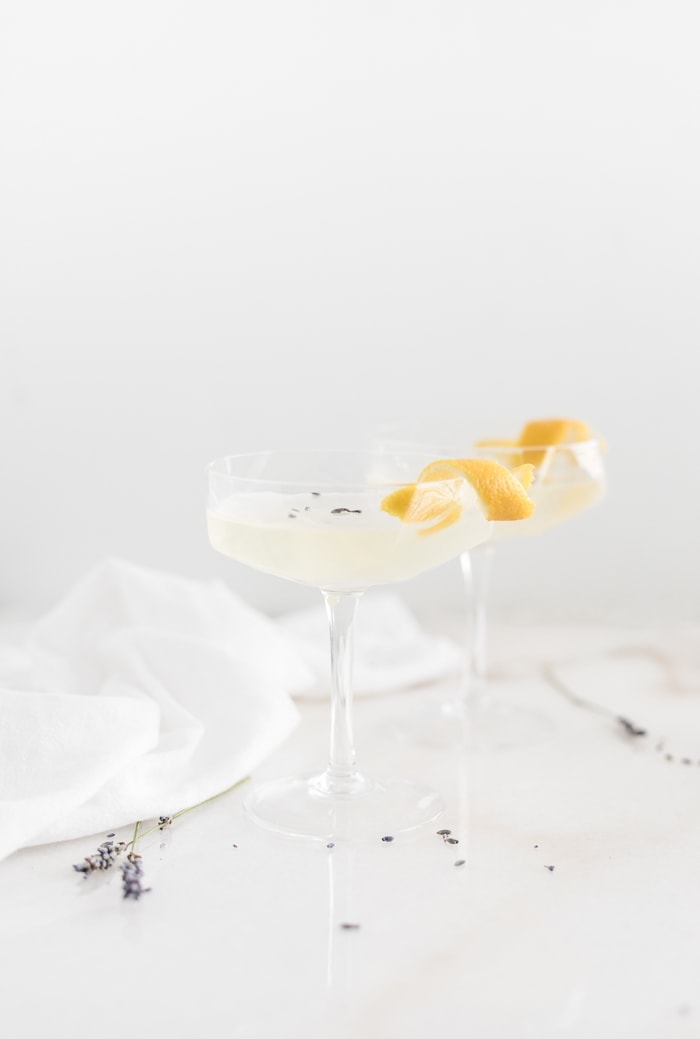 Delicate lavender adds a pretty twist to the classic French 75 for an easy, impressive cocktail in this delicious Lavender French 75. It's a stunning drink to serve at parties, showers, or even just a girl's night.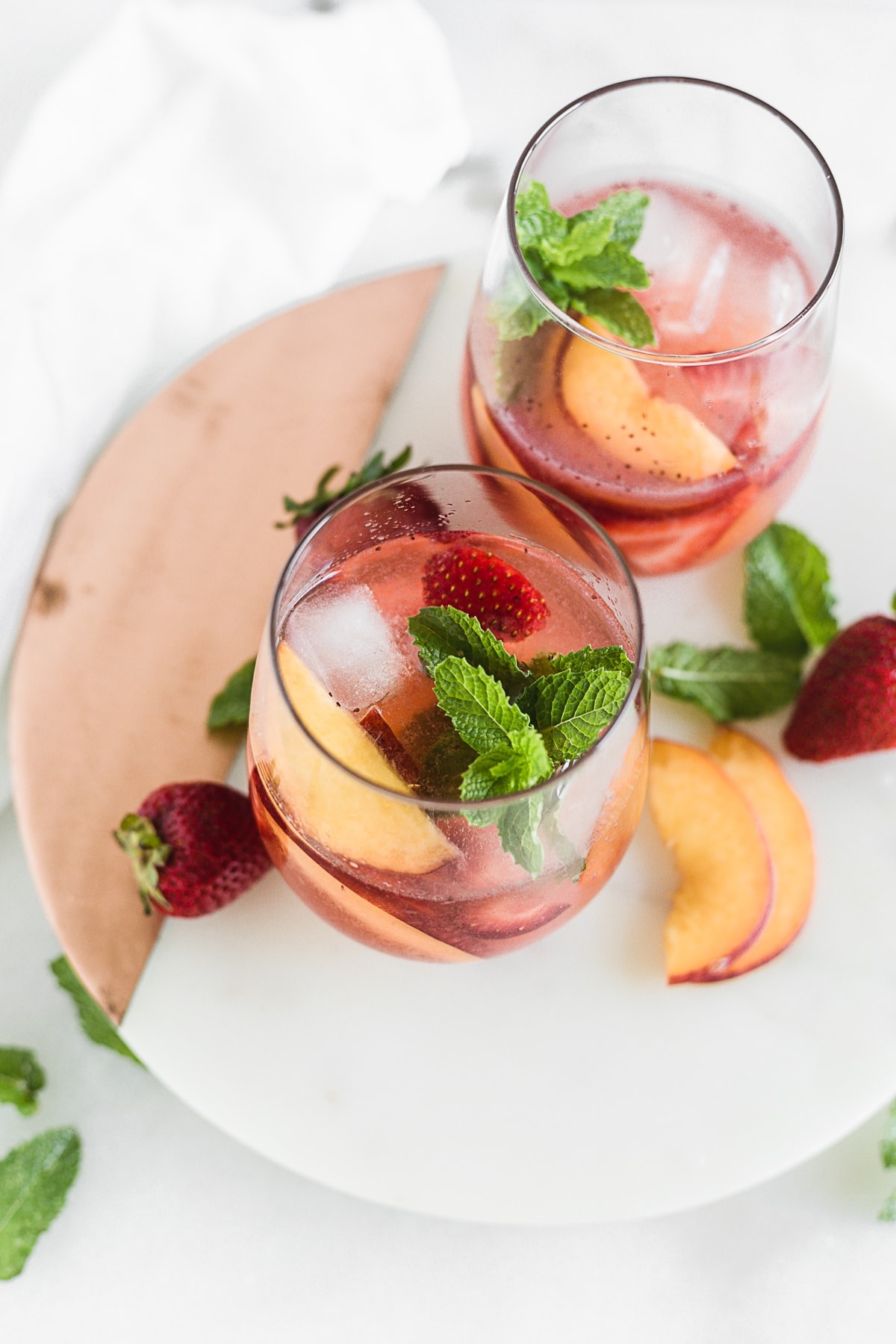 This fruity rosé sangria made with strawberries, peaches, and raspberry puree is an easy and delicious drink to serve at a gathering with your girlfriends.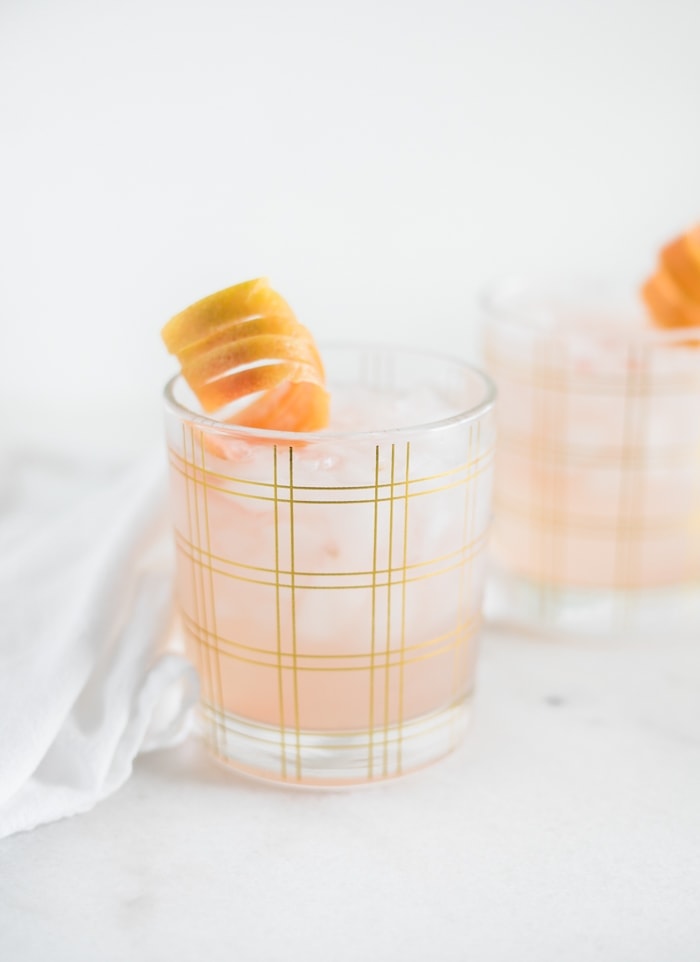 The gin and tonic gets a fun holiday upgrade with grapefruit and spiced simple syrup in this Spiced Grapefruit Gin and Tonic.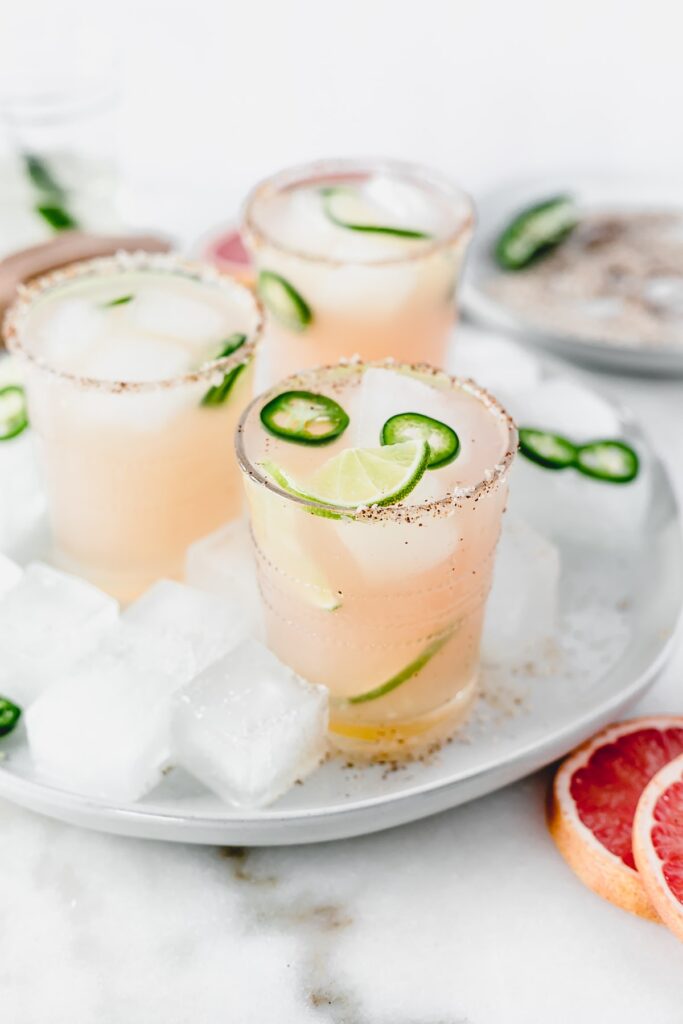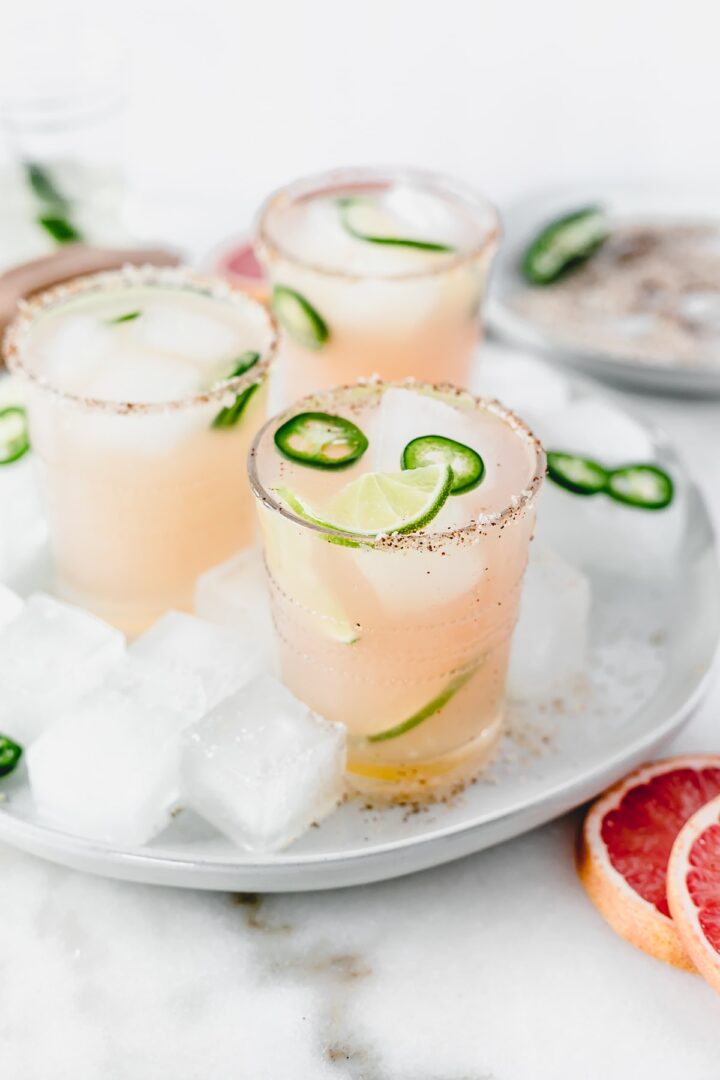 If you like the smoky flavor of mezcal, you'll love this mezcal paloma infused with jalapeño simple syrup! It's a smoky, spicy version of your favorite grapefruit and tequila cocktail.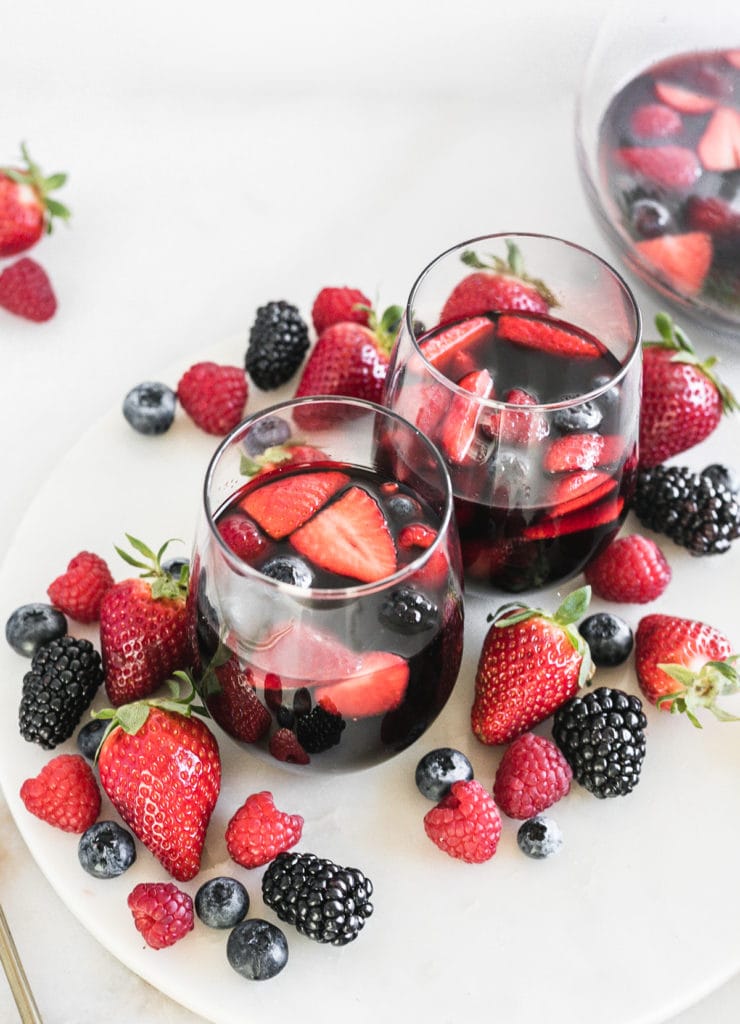 This easy red berry sangria is a delicious summer cocktail to share with friends, loaded with the free-radical-fighting power of antioxidants! Plus I'm answering the question, 'Is wine healthy?'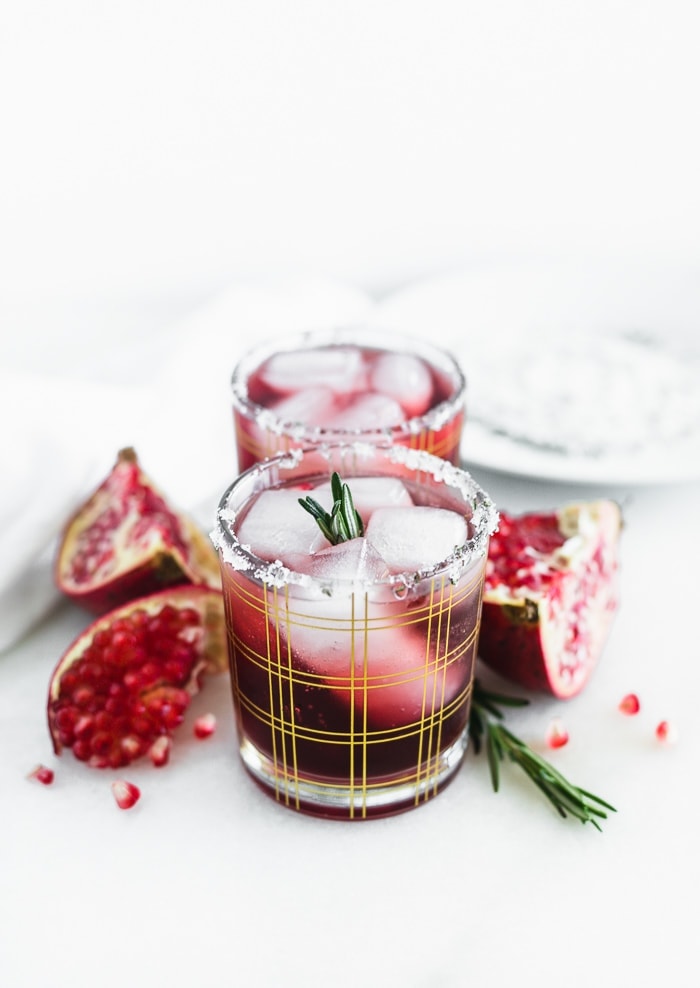 3 Ingredient Pomegranate Ginger Smash
This 3 ingredient pomegranate ginger smash is an easy, beautiful, and delicious holiday cocktail. Make just one or two, or make a pitcher for a group of friends with no effort at all!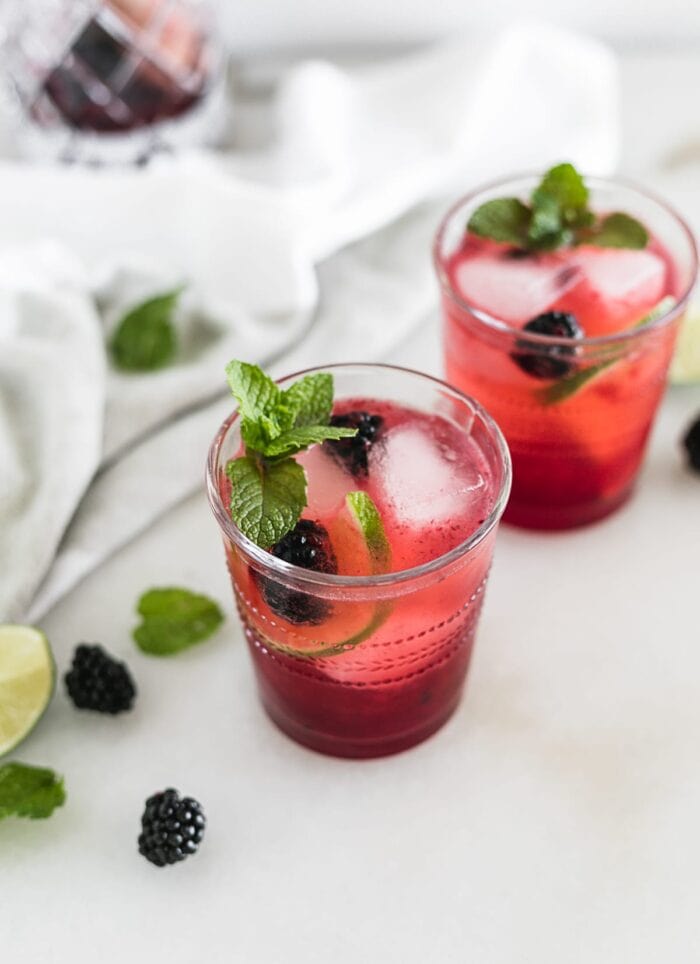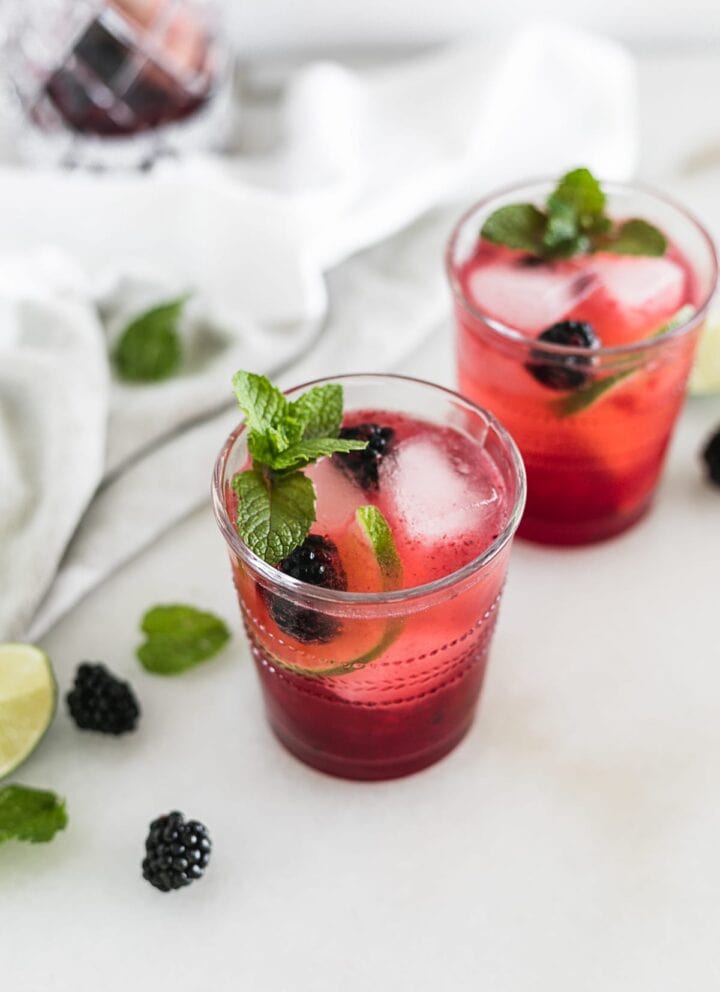 If you enjoy bourbon, you'll love this simple and delicious blackberry bourbon smash, a lightly sweetened bourbon cocktail with fresh summer blackberries, lime, and mint topped with bubbly soda. It's an easy and elegant summer sip!