Make holiday entertaining a breeze with these delicious, easy party appetizers with 5 ingredients or less! Perfect for Christmas, New Years Eve, and all of your holiday party needs, each of these appetizers is a cinch to throw together and will have your guests raving.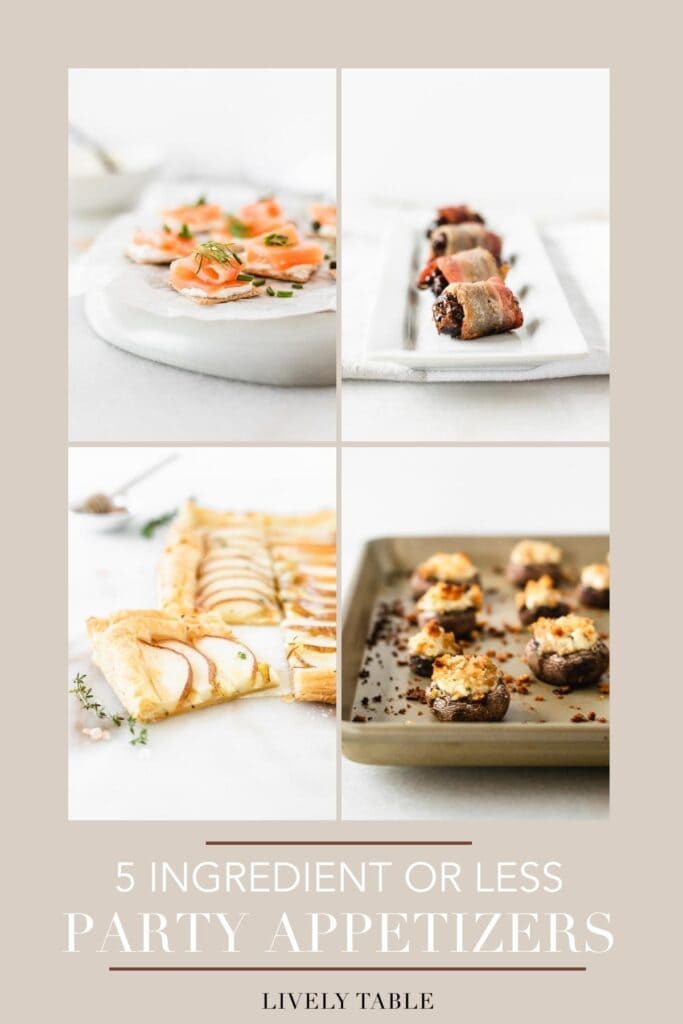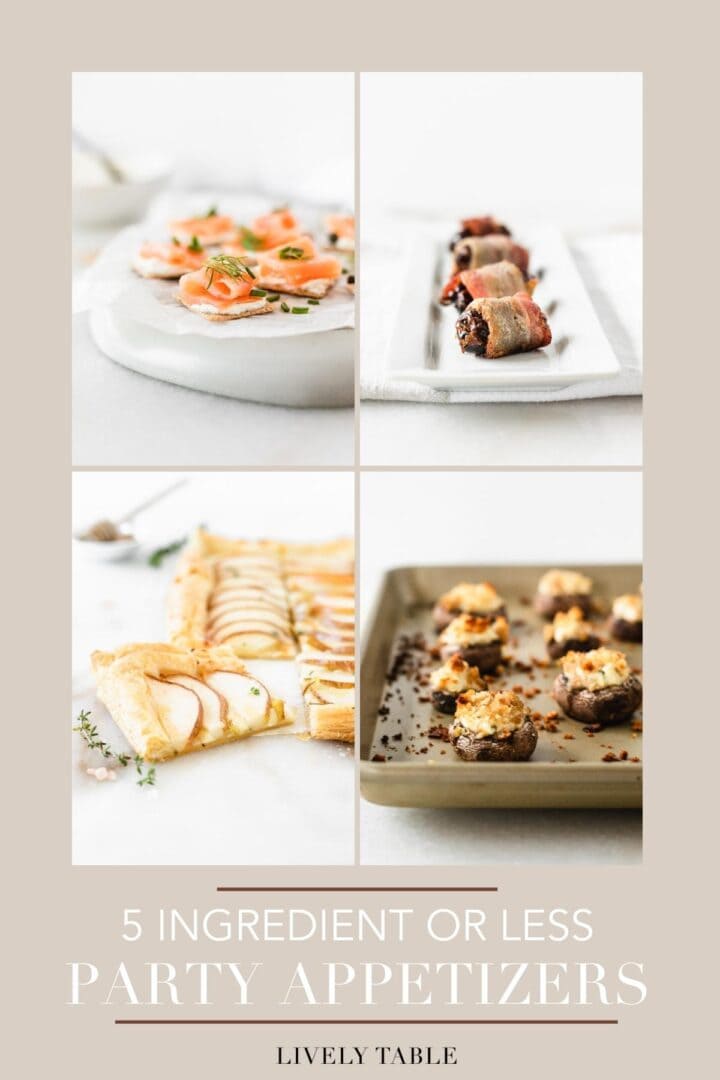 It's holiday time, and that means parties! And since I know you are busy this time of year (who isn't?), I've put together a list of easy party appetizers, all with less than 5 ingredients each! They are all super simple to make and, of course, taste delicious! Make one, or make them all for a very festive and simple holiday party this year.
The Best Easy Party Appetizers (With 5 Ingredients or Fewer!)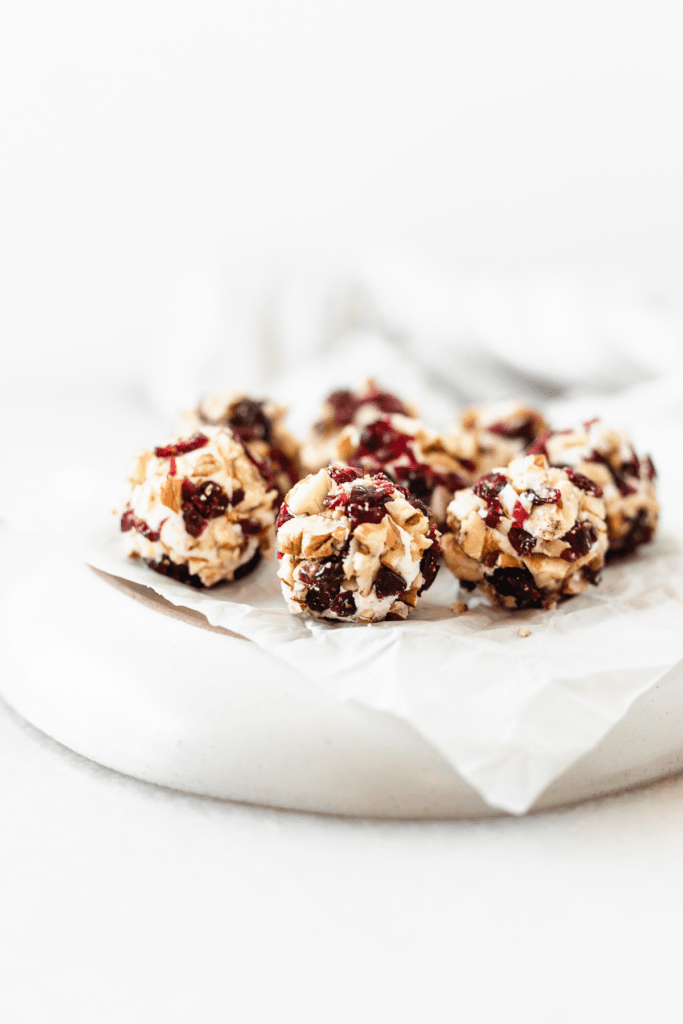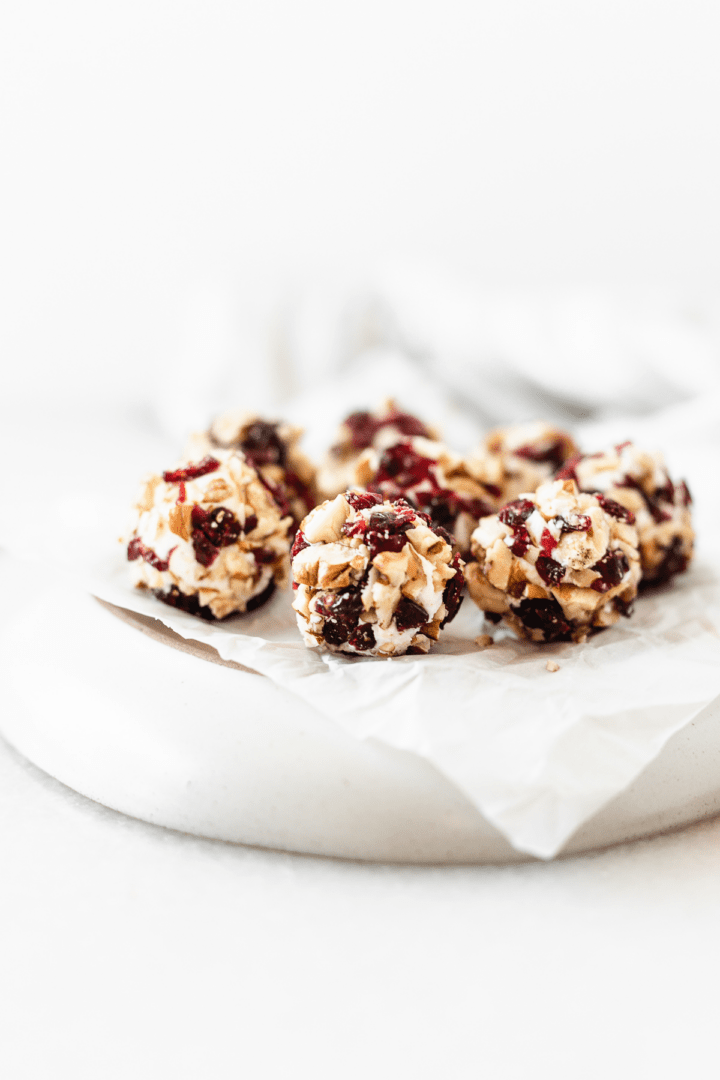 Cranberry Pecan Mini Goat Cheese Balls
Cranberry Pecan Mini Goat Cheese Balls are delicious, bite-sized snacks that are easy to prepare with only 3 ingredients. It's such a tasty sweet and savory bite that you won't be able to stop eating!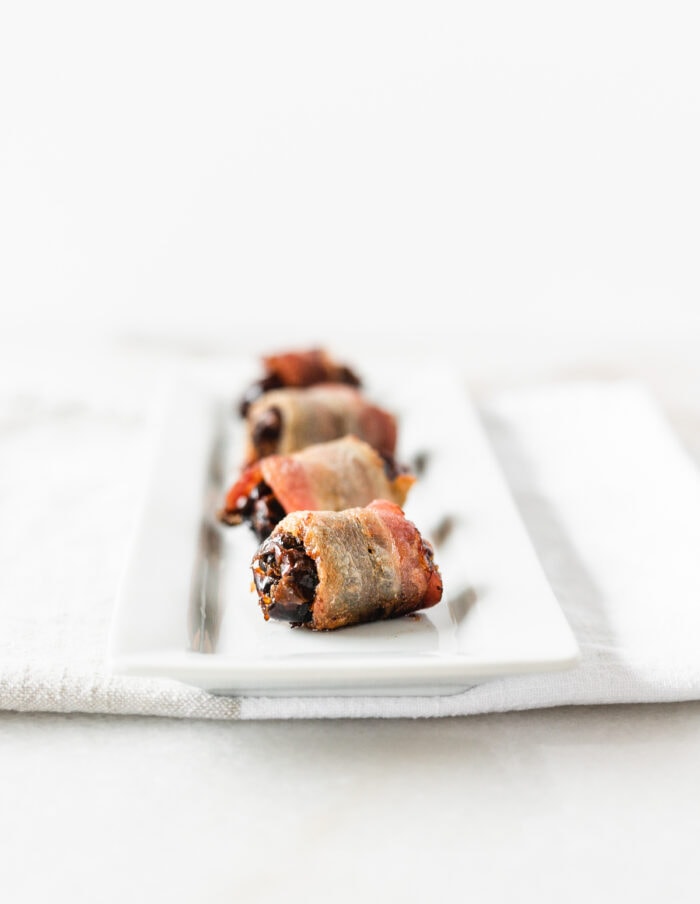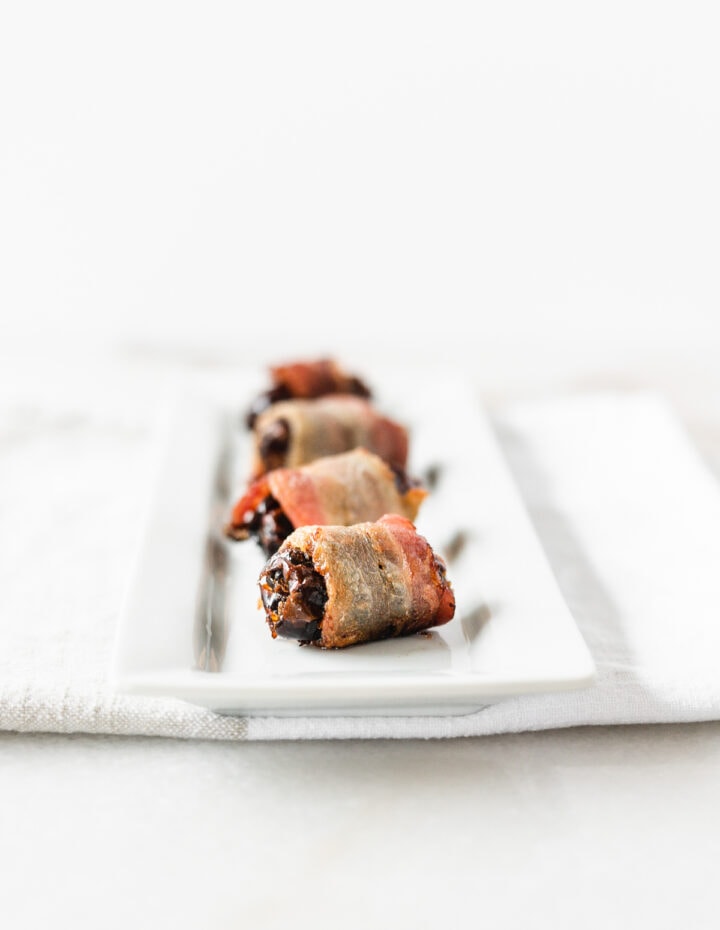 2-ingredient bacon-wrapped dates are the perfect sweet and salty combination! They're so simple and flavorful. If you really want to elevate them, stuff them with goat cheese!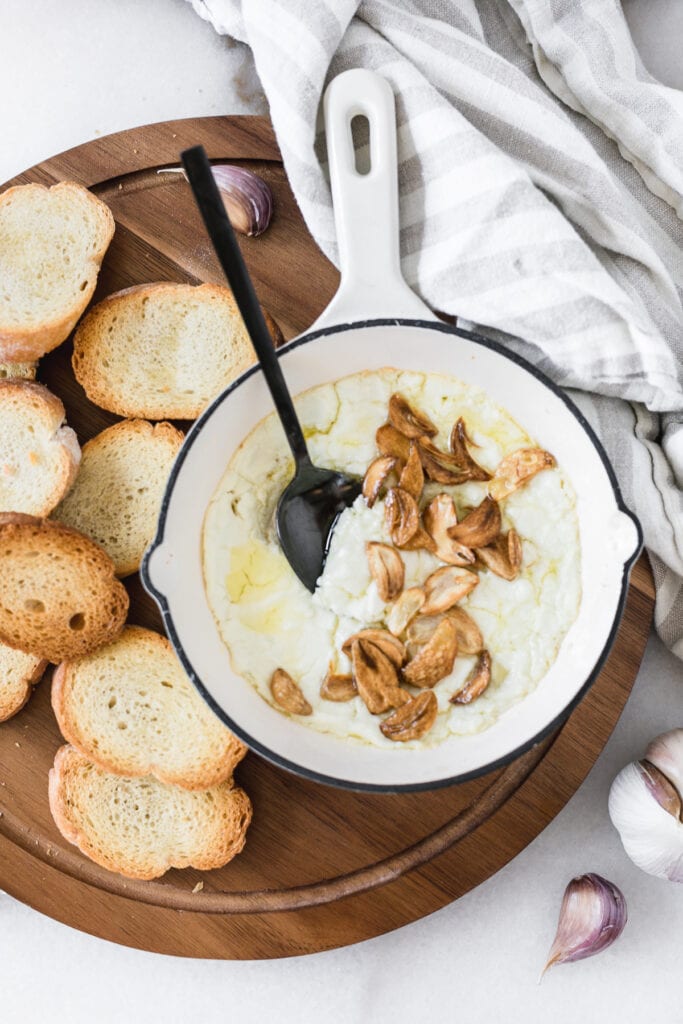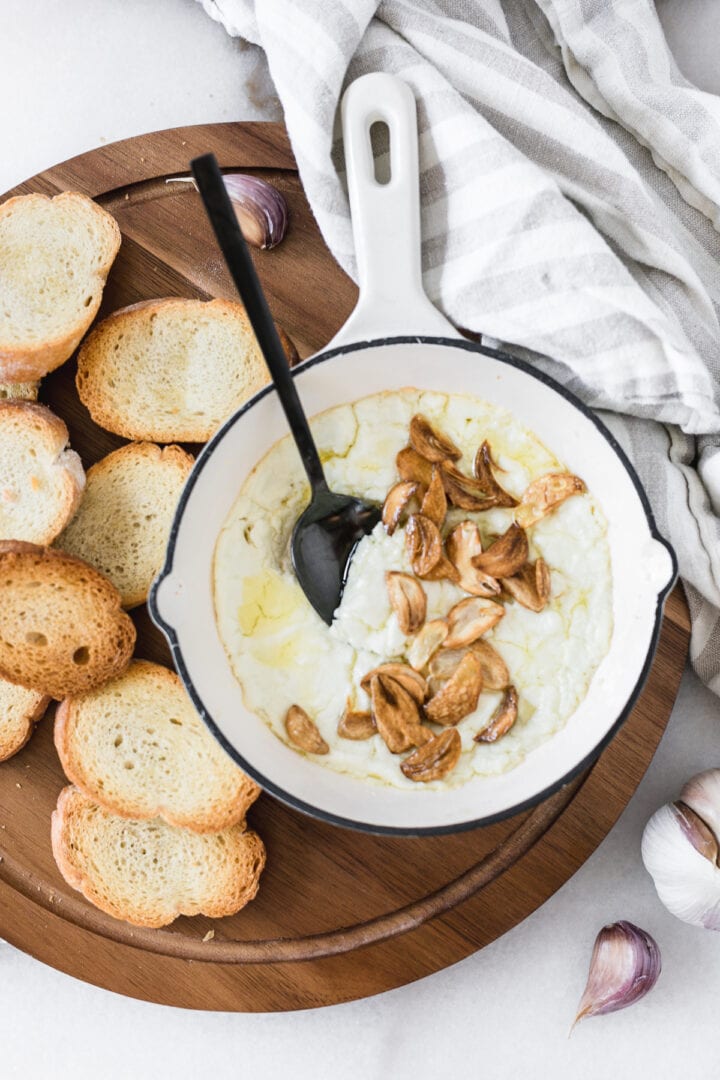 Crispy Garlic Smoked Goat Cheese Dip
This hot goat cheese dip with crispy garlic is made on the smoker for a subtle smoked flavor and ease of entertaining when your smoker is already fired up! No smoker? Make it in the oven just as easily.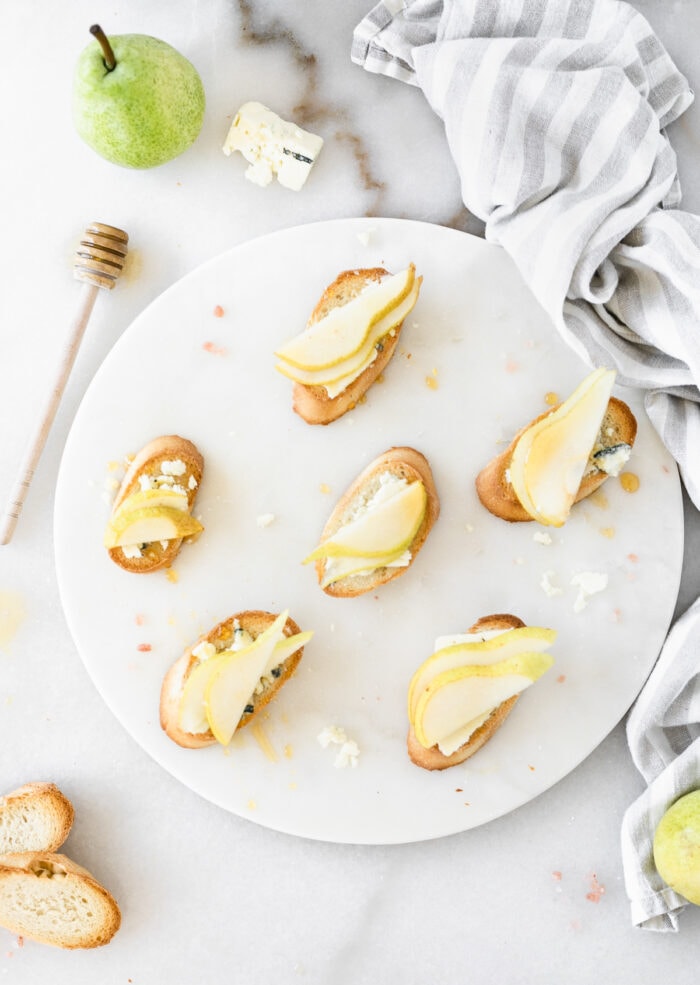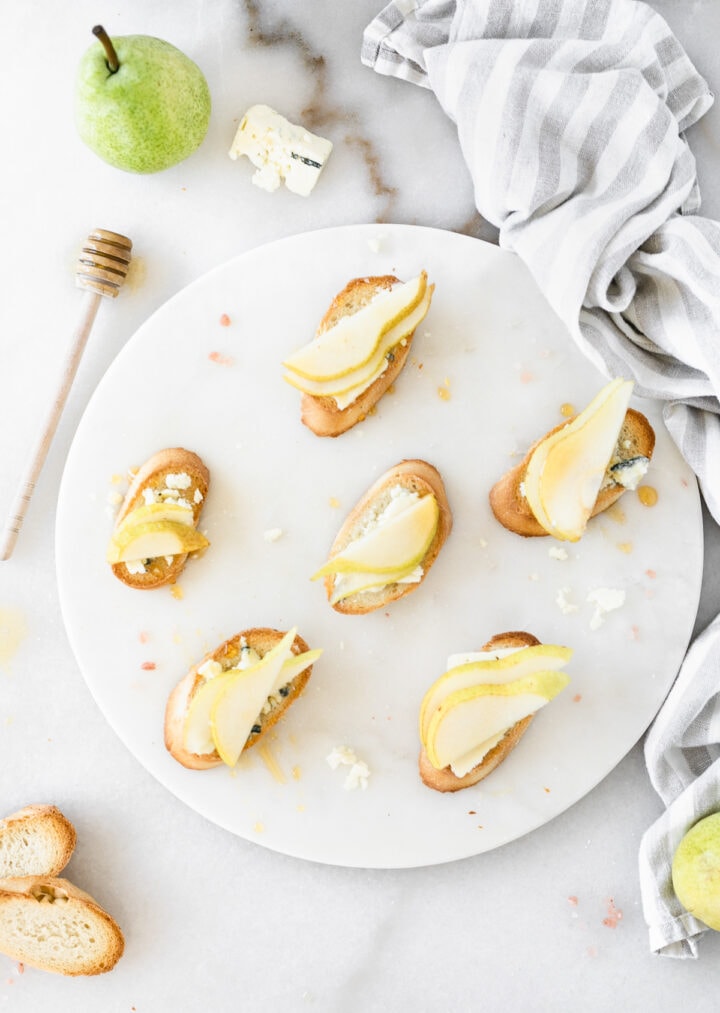 Sweet and savory pear blue cheese crostini are delicious, easy holiday appetizers that are perfect for any party. Made in just 15 minutes with 4 ingredients, you'll love serving these party bites to your guests!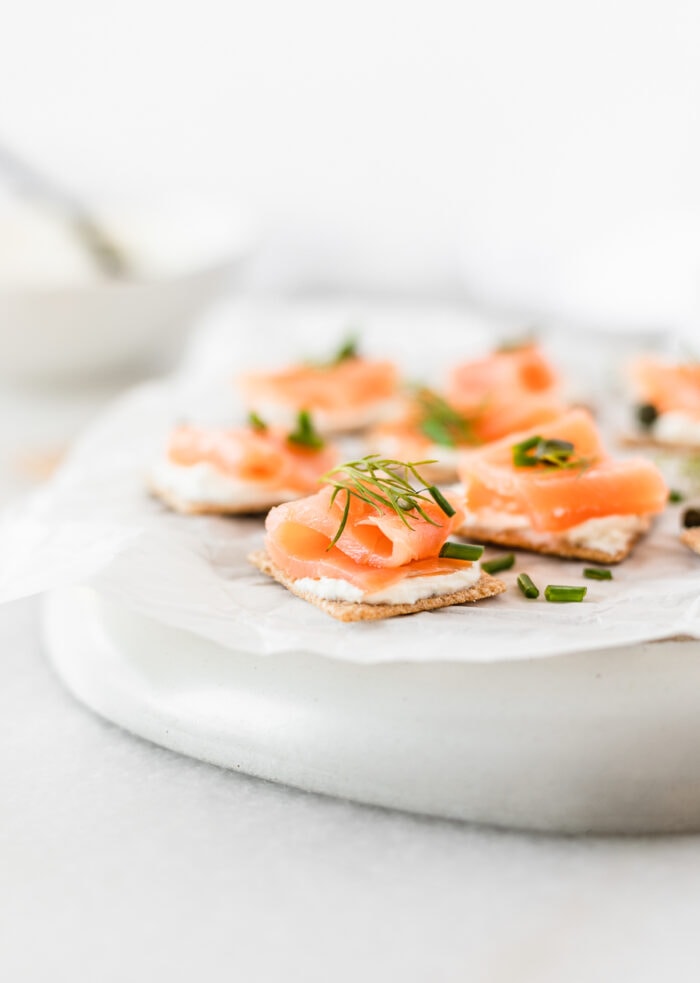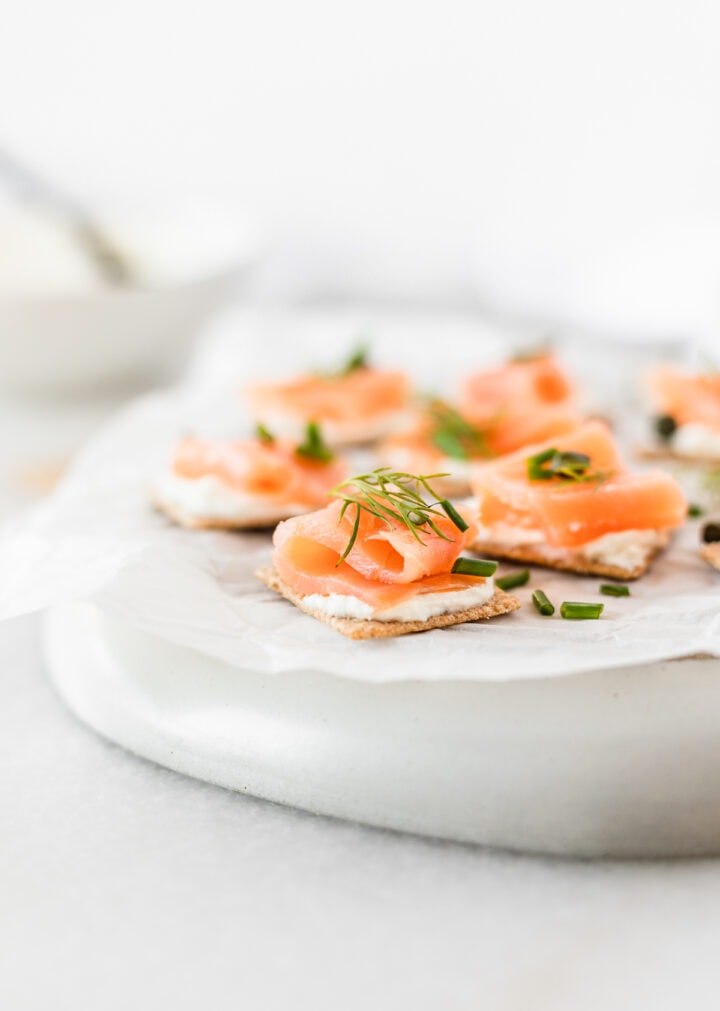 These easy 5 ingredient smoked salmon bites are super simple to make for your next party, and taste amazing! Your guests will love these crackers topped with a flavorful garlic herb spread and smoked salmon.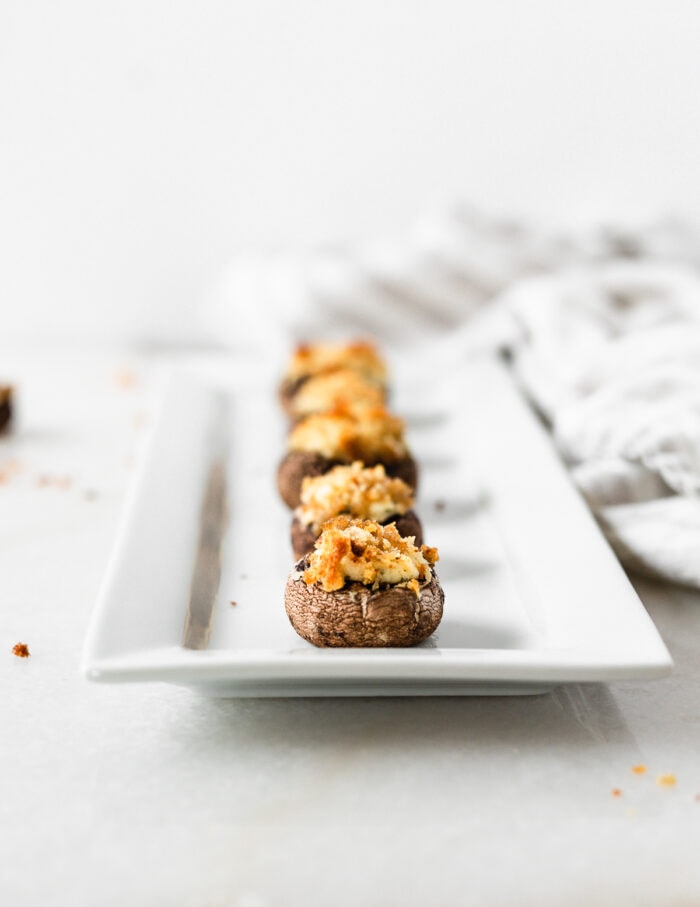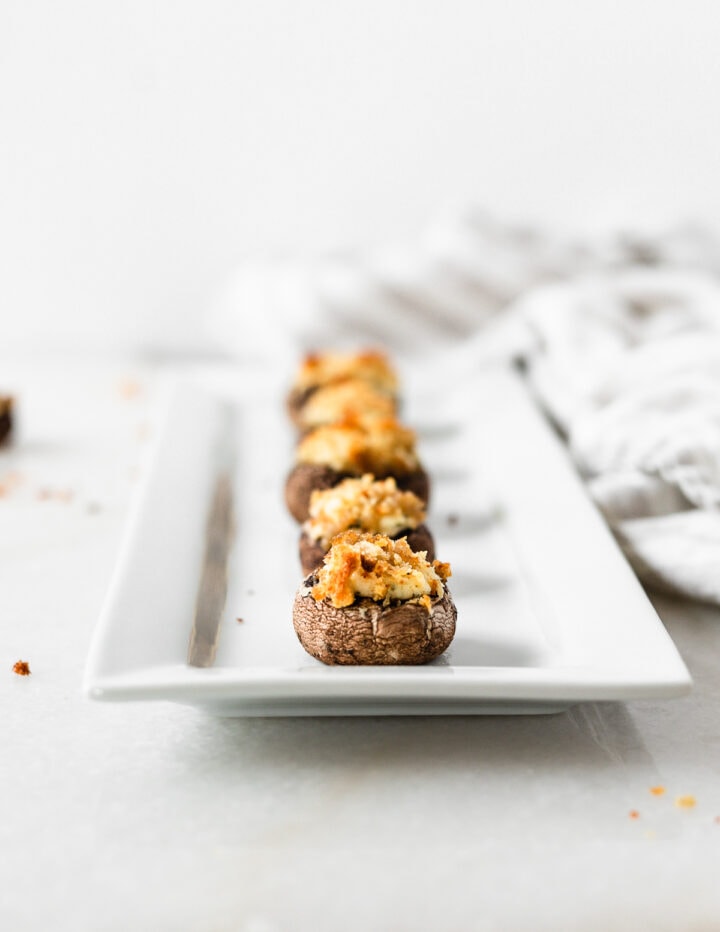 Easy Boursin stuffed mushrooms are incredibly simple and delicious appetizers perfect for any party. With only 3 ingredients, they are much easier to make than they appear!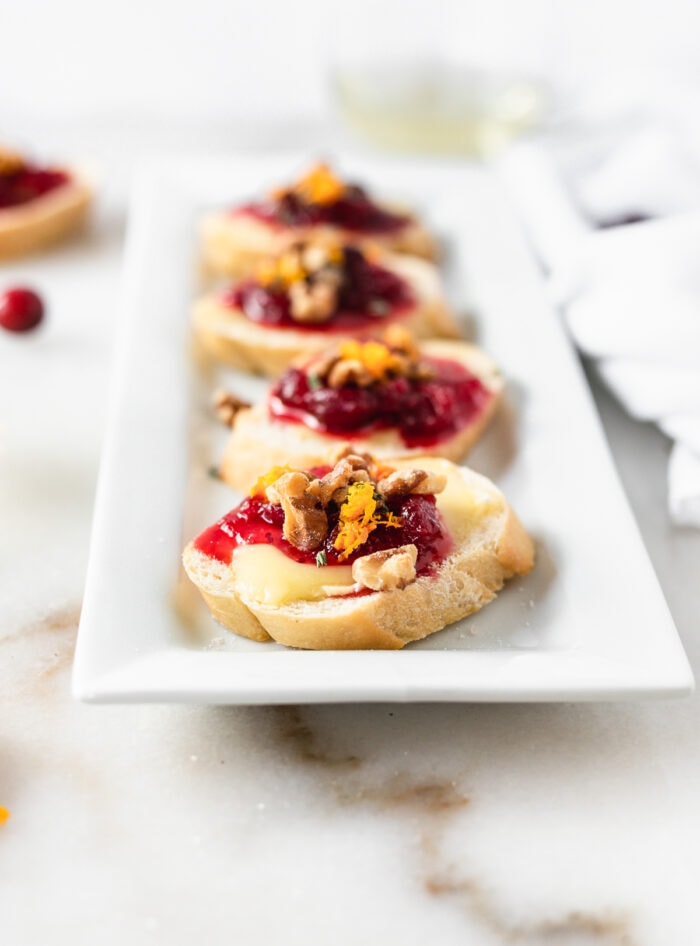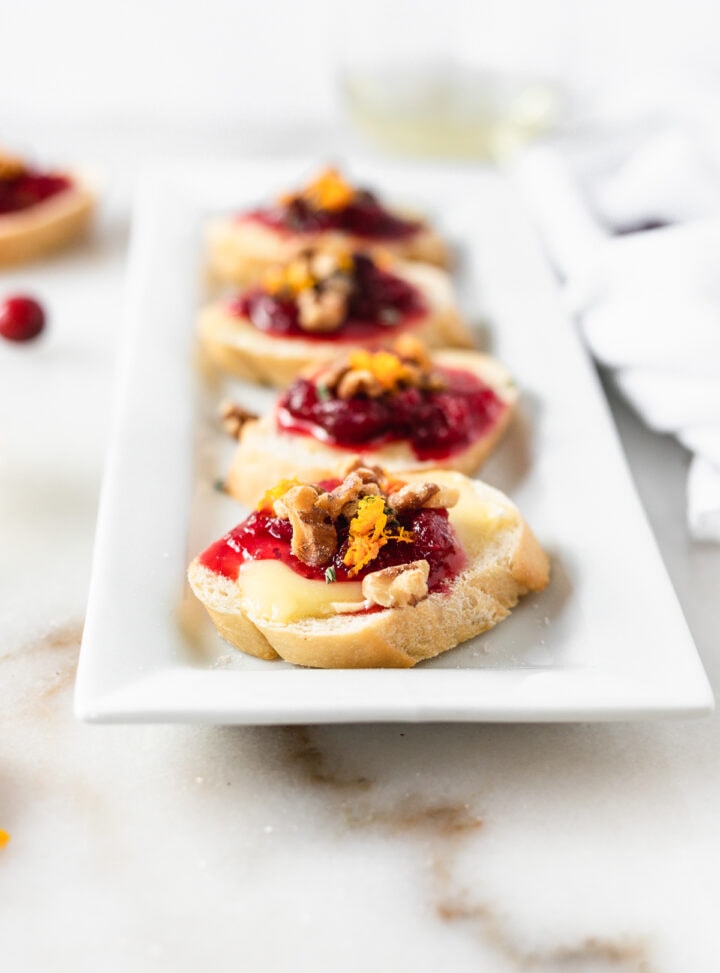 Cranberry brie crostini with toasted walnuts are a fun and festive appetizer to serve this holiday season! They make use of leftover cranberry sauce with melty brie plus a hint of orange and thyme.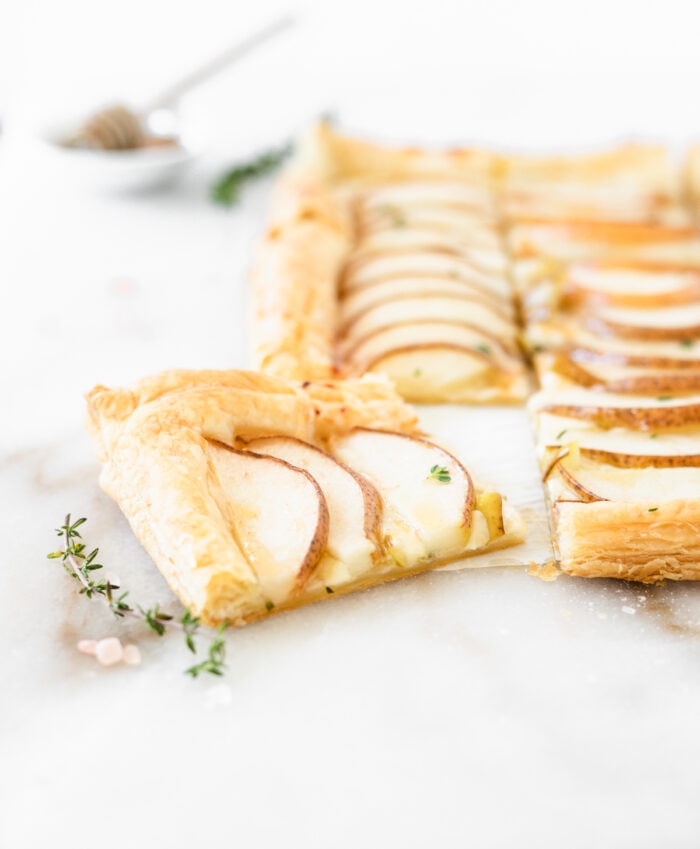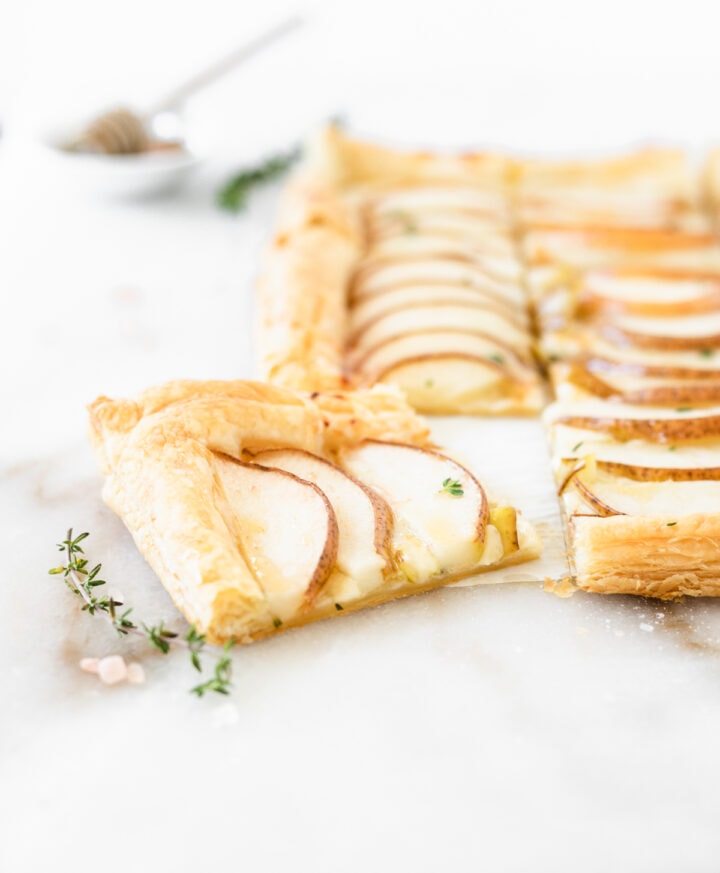 This Pear Gruyere Puff Pastry Tart is a delicious and easy holiday appetizer. With only 5 simple ingredients, this sweet and savory party appetizer is sure to please!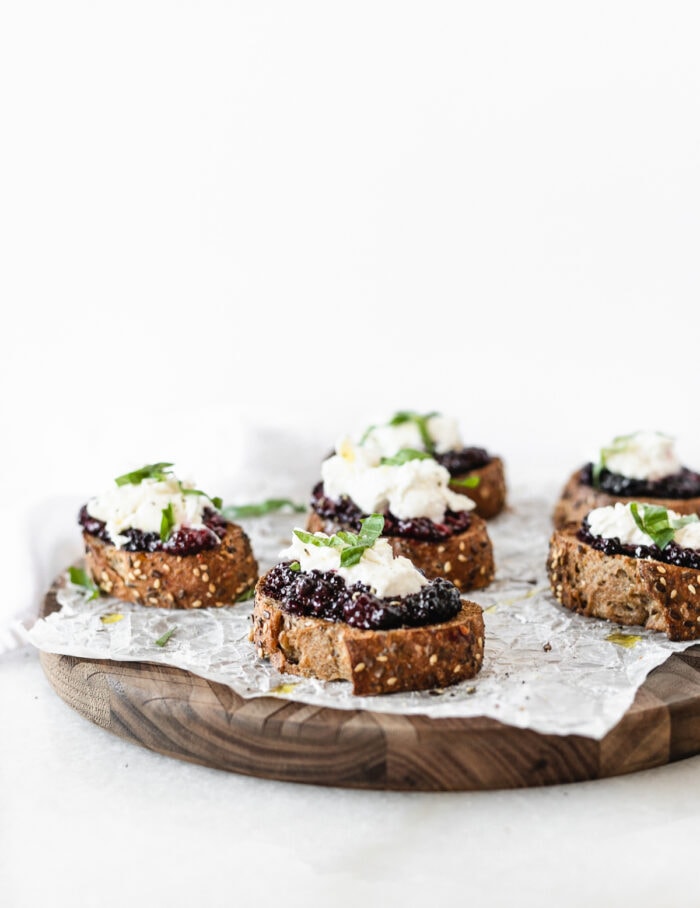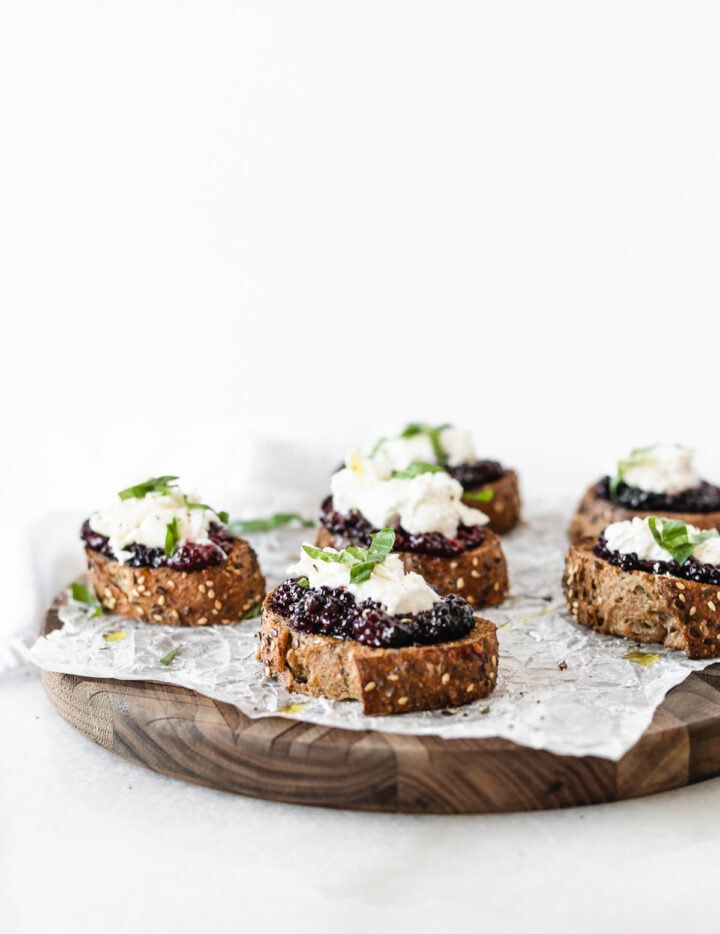 Balsamic Roasted Berry Bruschetta with Burrata
Juicy roasted blackberries and creamy burrata cheese are a delicious combination atop crisp crostini in this balsamic roasted berry bruschetta with burrata. It's a simple appetizer that guests will love!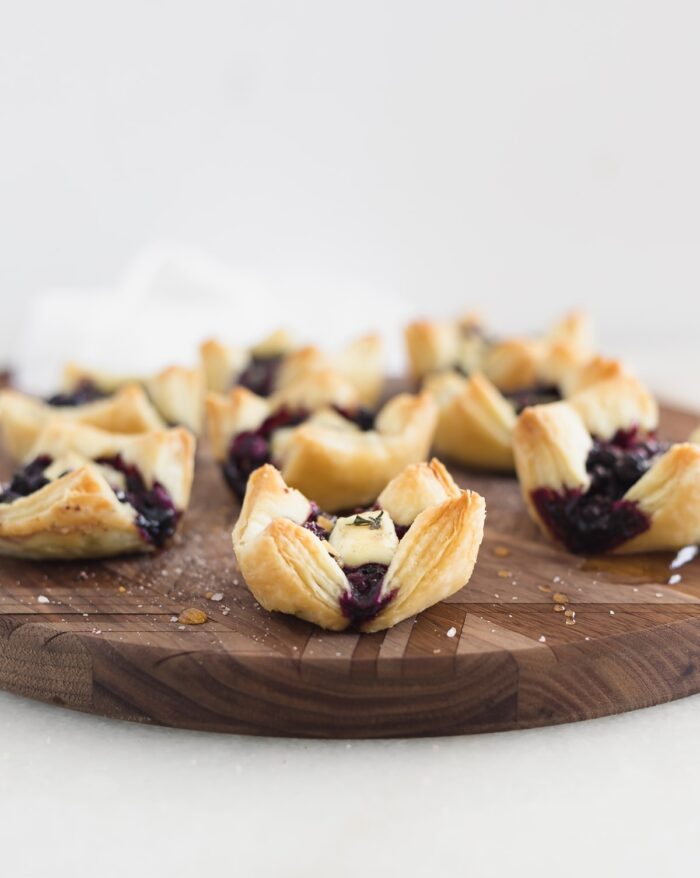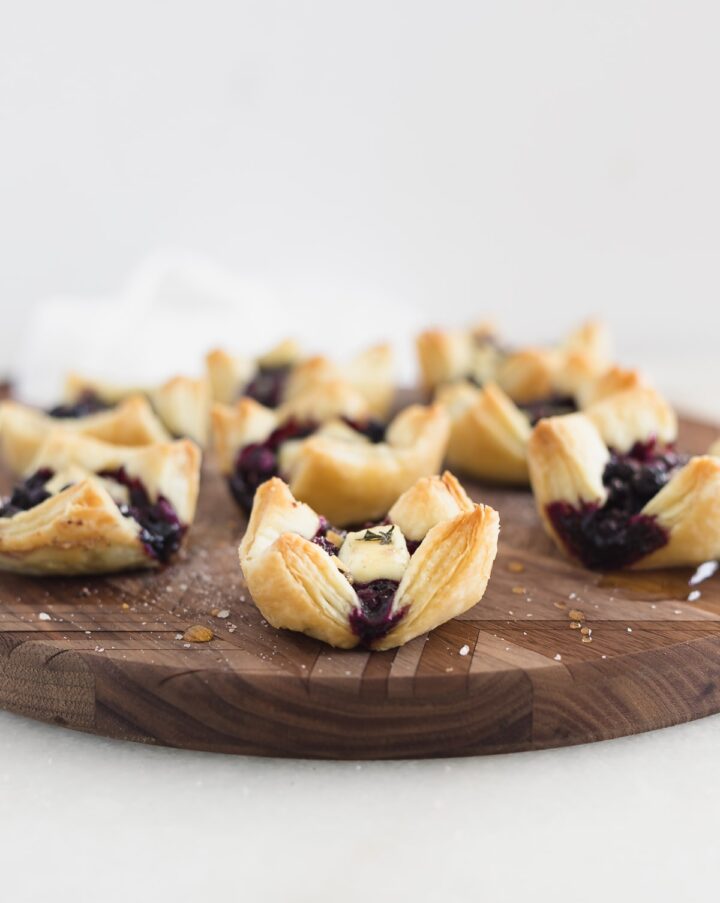 Easy Blueberry Brie Puff Pastry Bites
These easy blueberry brie puff pastry bites are the perfect little appetizers you can throw together for any holiday gathering. With only 5 ingredients and filled with gooey brie and jammy wild blueberries, they're sure to please all of your guests!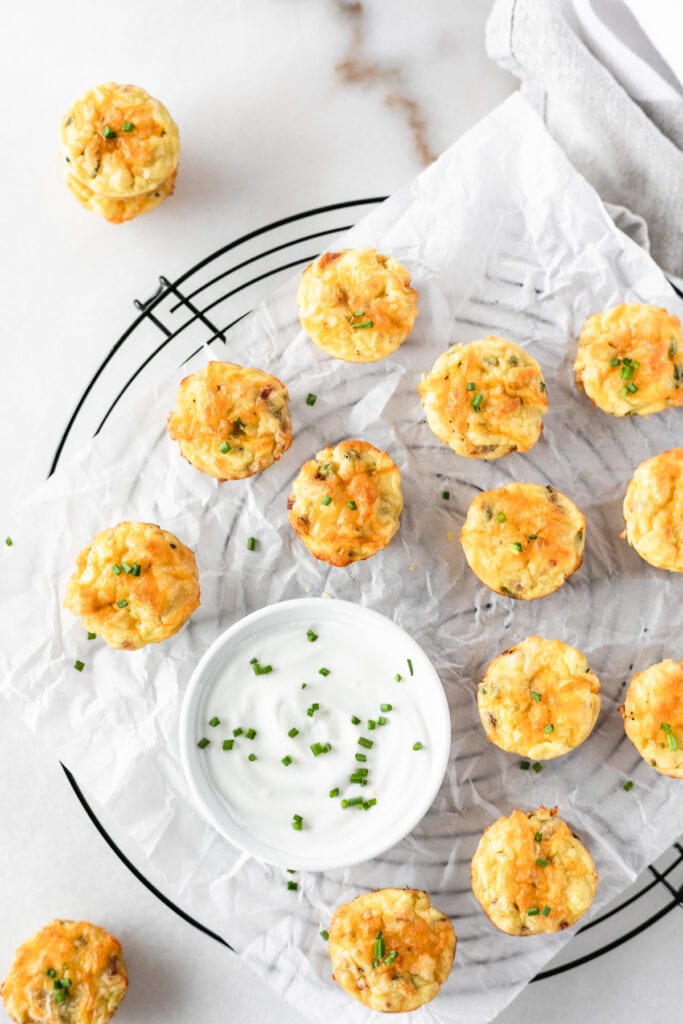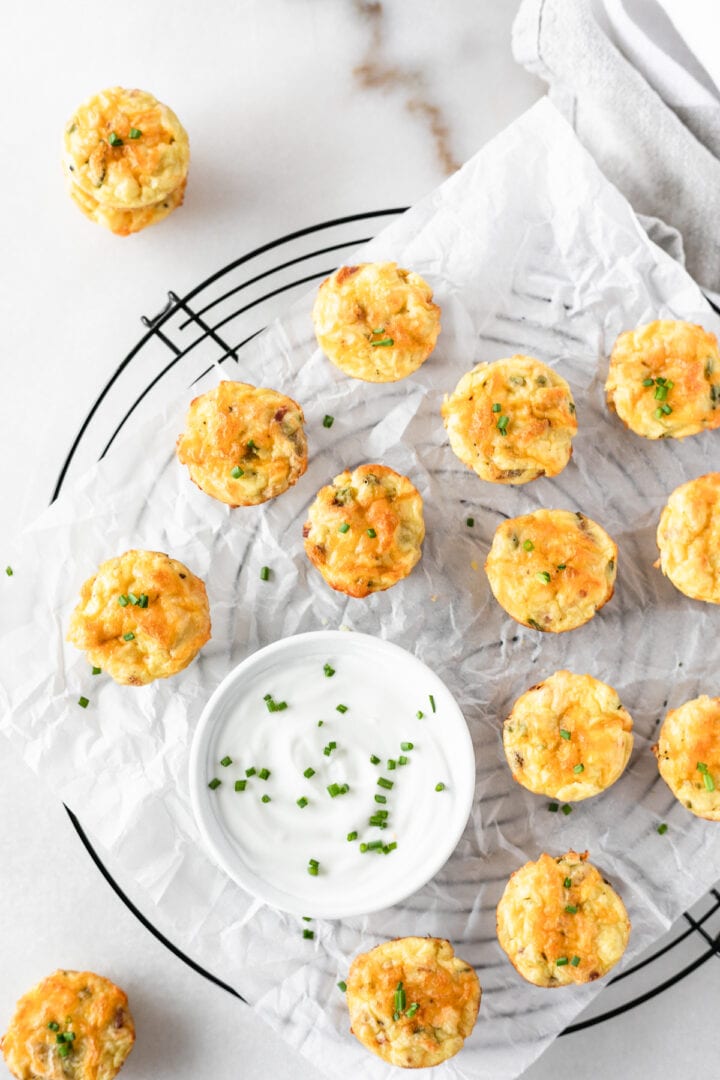 Loaded Mini Mashed Potato Bites
These loaded mini mashed potato bites are puffy puffy, golden and perfect for dipping in sour cream or Greek yogurt. They're a fun appetizer or side dish for using up leftover mashed potatoes.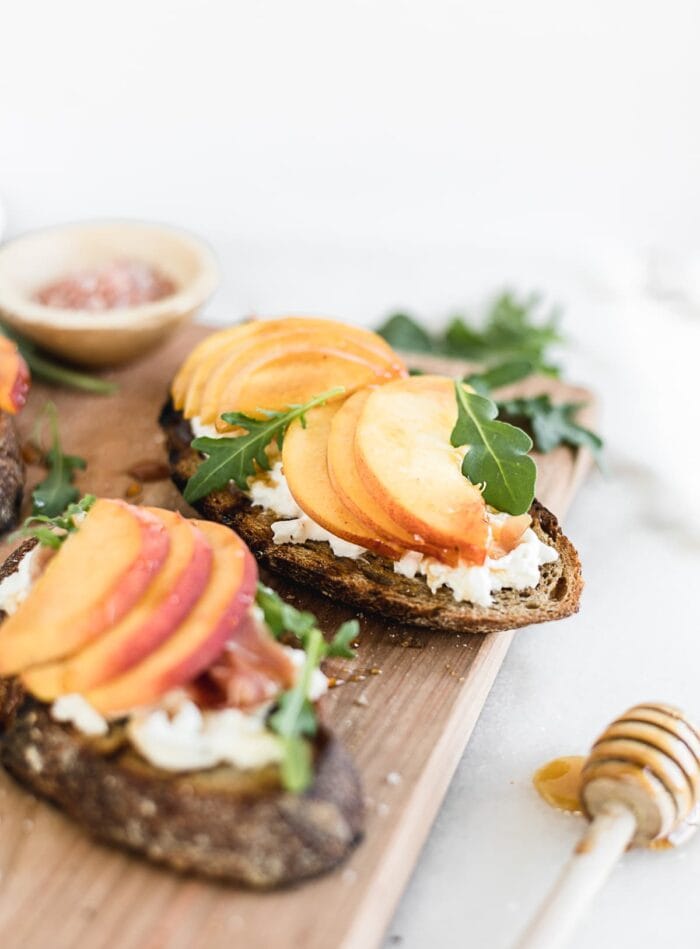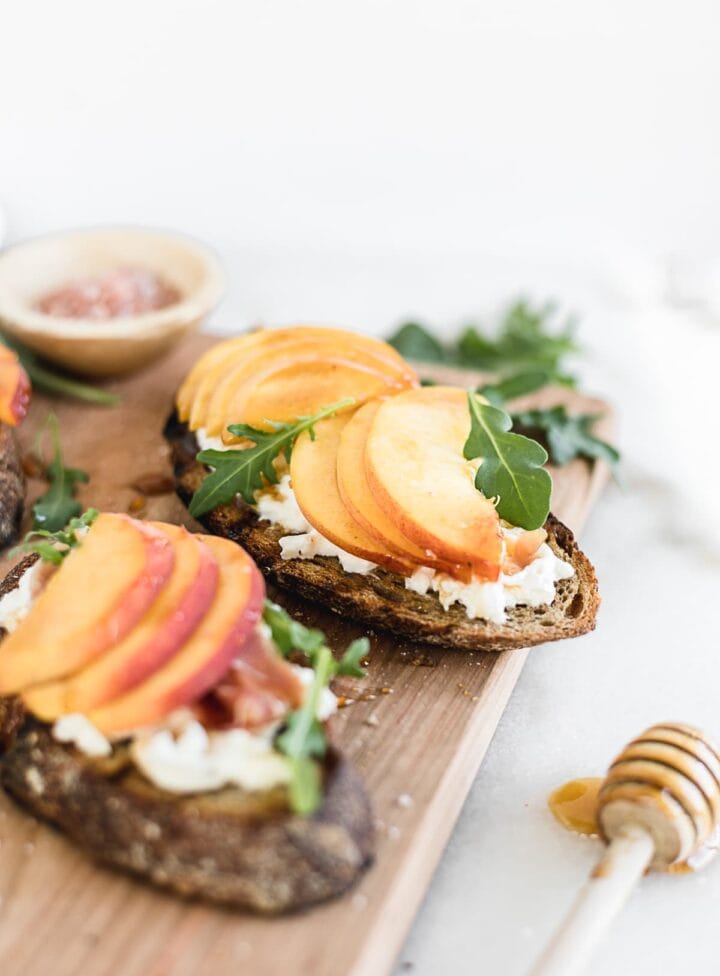 Peach Bruschetta with Prosciutto and Burrata
This peach bruschetta with prosciutto, burrata and a drizzle of honey is a simple and delicious appetizer or snack that's the perfect sweet and savory bite for entertaining! Switch out the peach for a pears or persimmons for fall entertaining.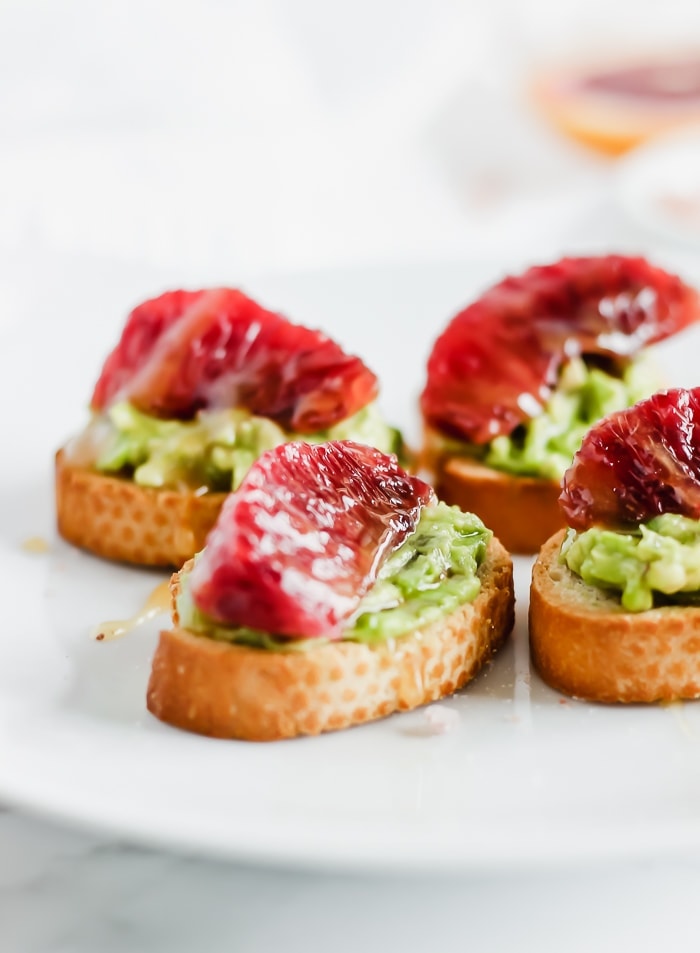 Blood Orange Avocado Crostini are tiny versions of everyone's favorite snack topped with beautiful blood oranges, honey and sea salt. They're a delicious and healthy appetizer!
I hope you enjoy these easy party appetizers! Wishing you a happy holiday season. Cheers!