Chai Spiced Snickerdoodles have soft, chewy, buttery insides and sweet and spicy, slightly crunchy  outsides. The perfect cookies for pairing with a cup of tea. (vegetarian, dairy-free option)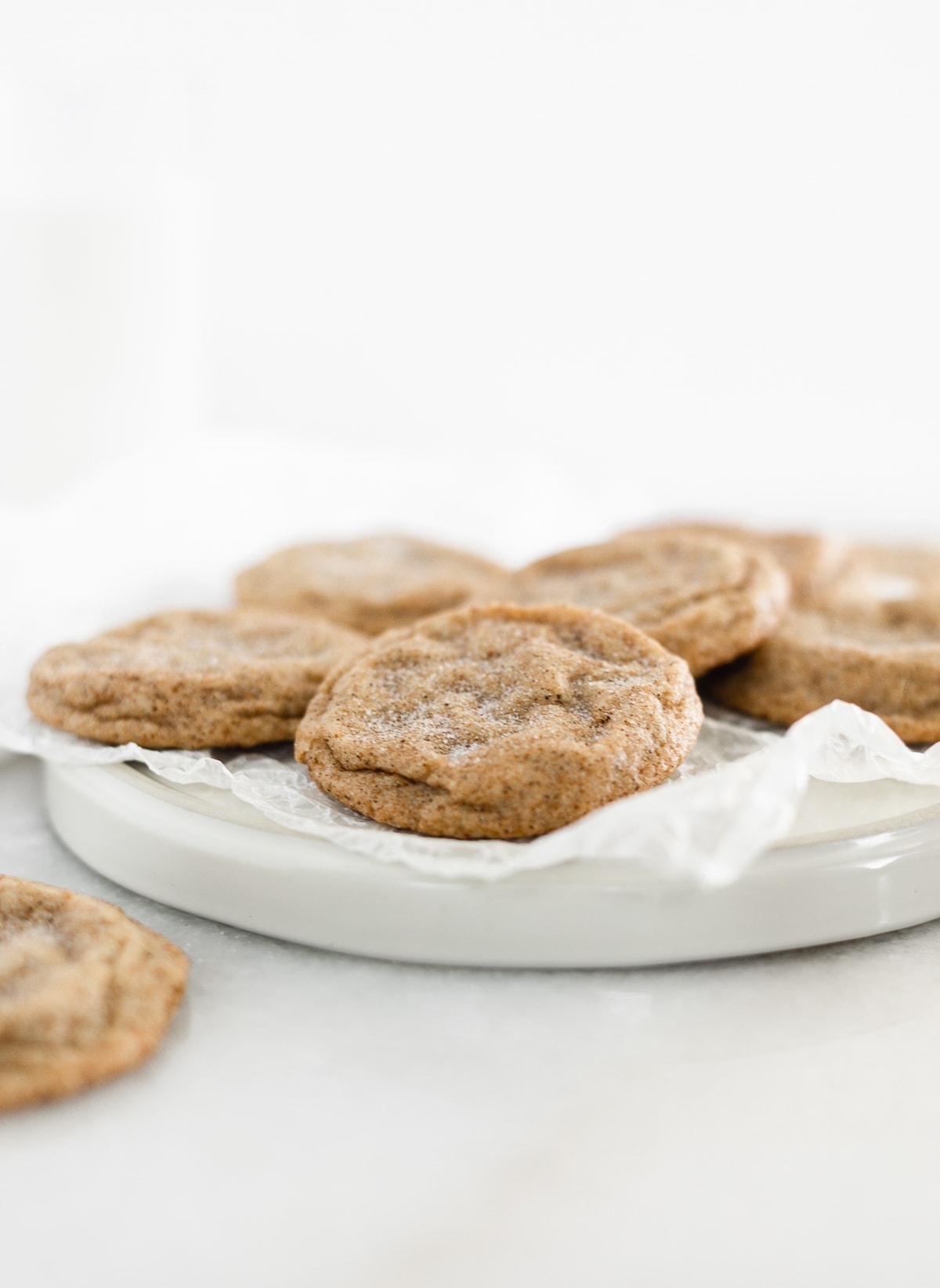 Apologies for the late post today. As I sit here to write this post, I have a new 8-week-old puppy begging for my attention, that I will willingly give at the expense of my work, because puppies. Her name is Abby and she's a sweet little Brittany Spaniel who is already queen of the house. We got her to keep our 2-year-old Brittany Spaniel, Ace, company. Oh, and we also ended up with another Brittany along the way. So we are certified insane. More on that later. For now, onto today's recipe: Chai Spiced Snickerdoodles!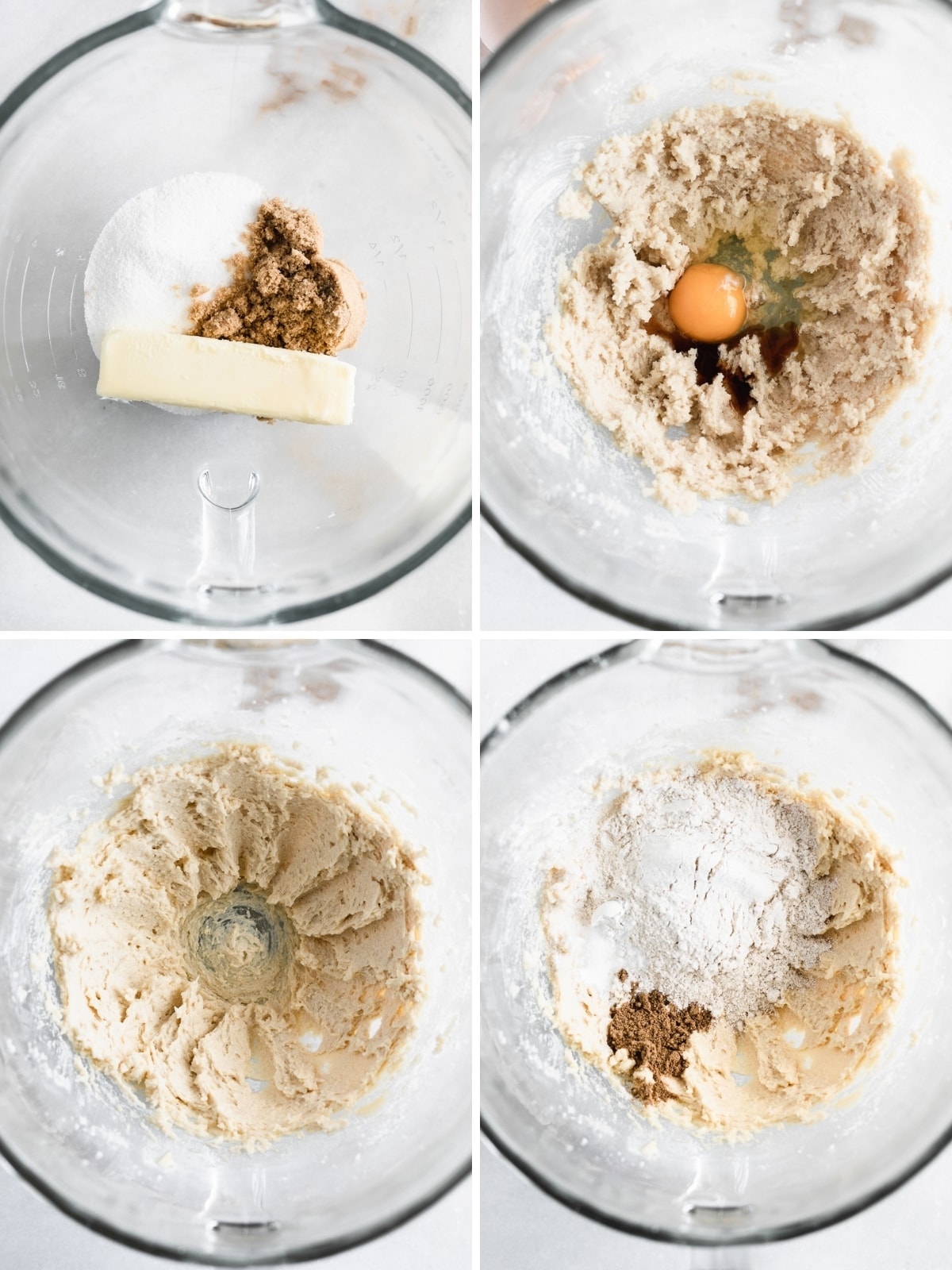 Snickerdoodles are probably one of the most undervalued cookies out there. When done right, it's hard to beat the warm aroma of cinnamon and sugar coming out of your kitchen and the soft, chewy insides surrounded by crunchy, sweet cinnamon exteriors.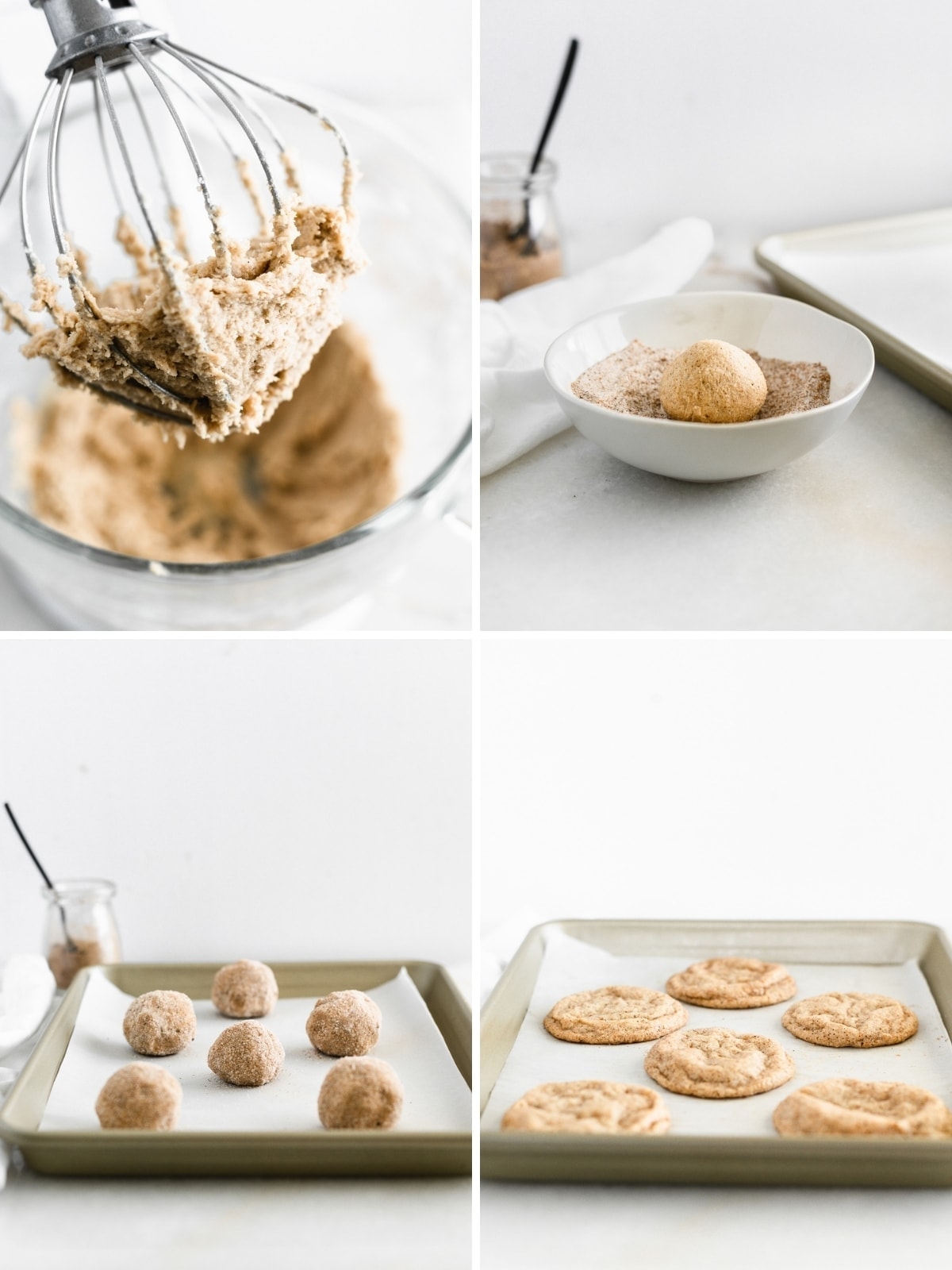 And what's more fun than saying SNICKERDOODLES? Not much, my friends.
If you like snickerdoodles, then you're going to love these Chai Spiced Snickerdoodles! I took a classic, delicious snickerdoodle recipe and took it to the next level with a coating of sweet and spicy homemade chai spice. It's the ultimate snickerdoodle for chai lovers and for snickerdoodle lovers!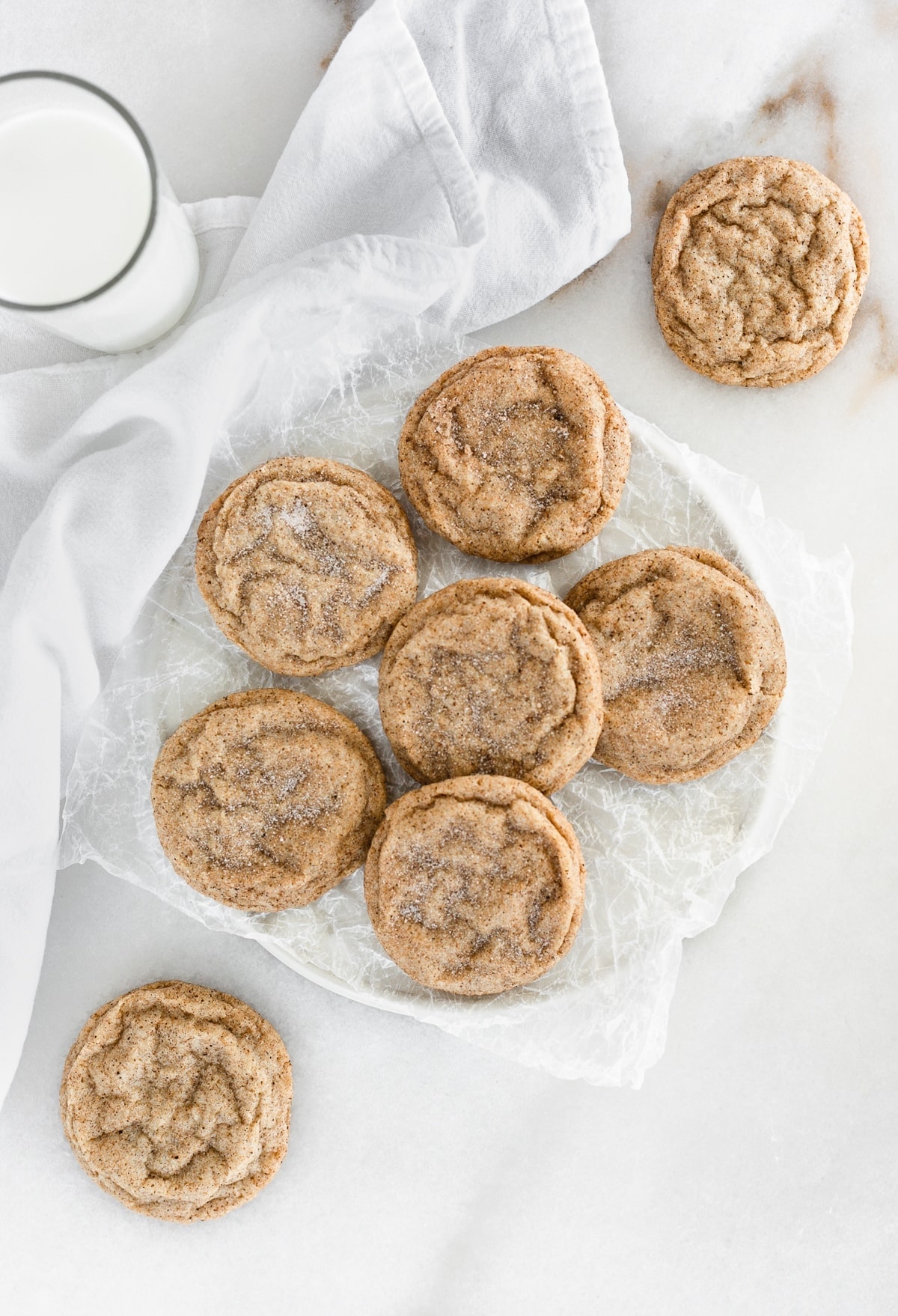 Just try to resist letting these babies cool long enough so that they don't torch the roof of your mouth. Once you get a whiff of the sweet and spicy aroma of Chai Spiced Snickerdoodles baking, it will be hard to hold off as soon as they come out of the oven. But try, because burning your mouth is no fun. It's harder to taste heavenly cookies that way.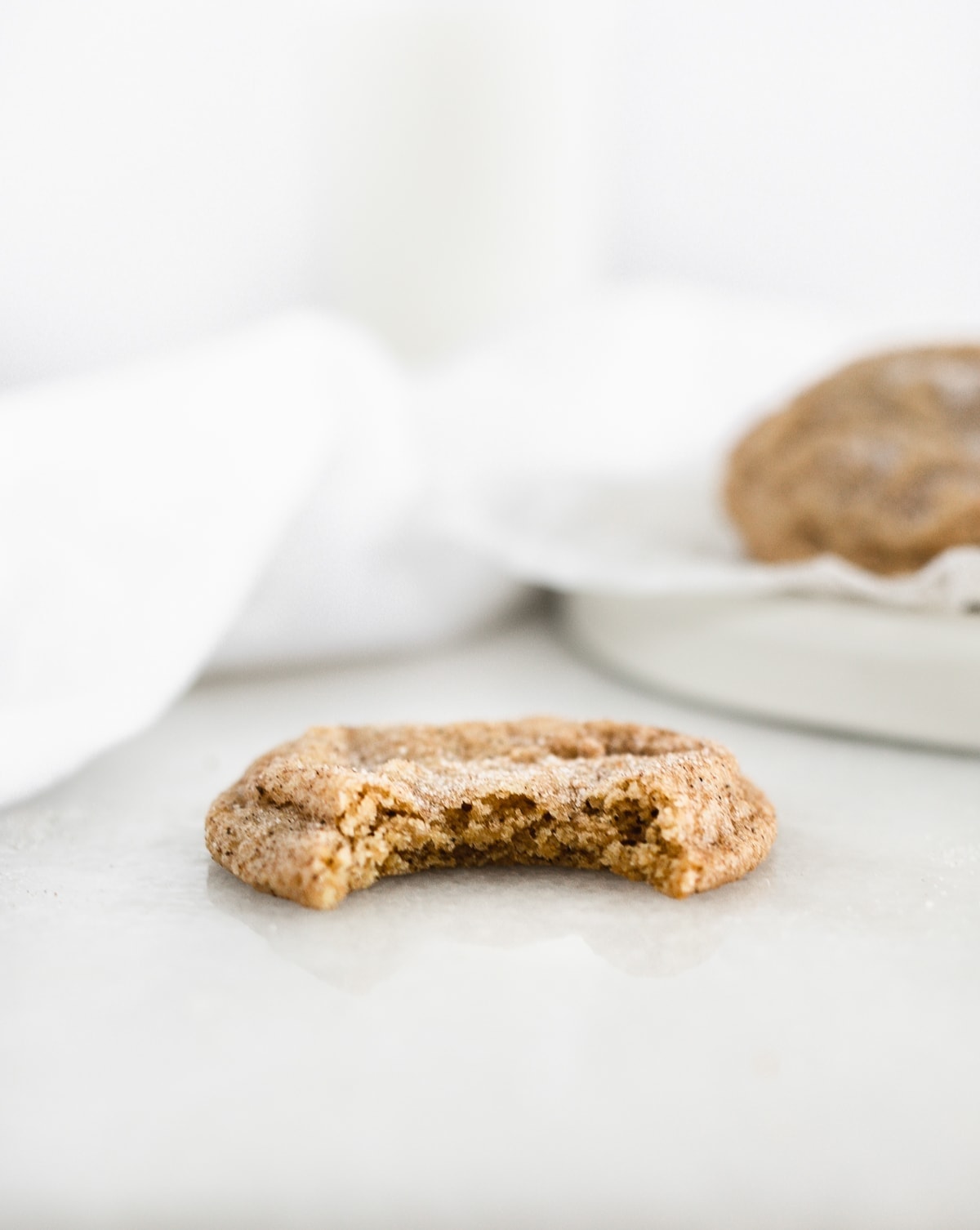 I love these Chai Spiced Snickerdoodles with a warm mug of chai tea, but they pair just as nicely with a cold glass of milk as well. What are you waiting for? Go bake some cookies for the weekend!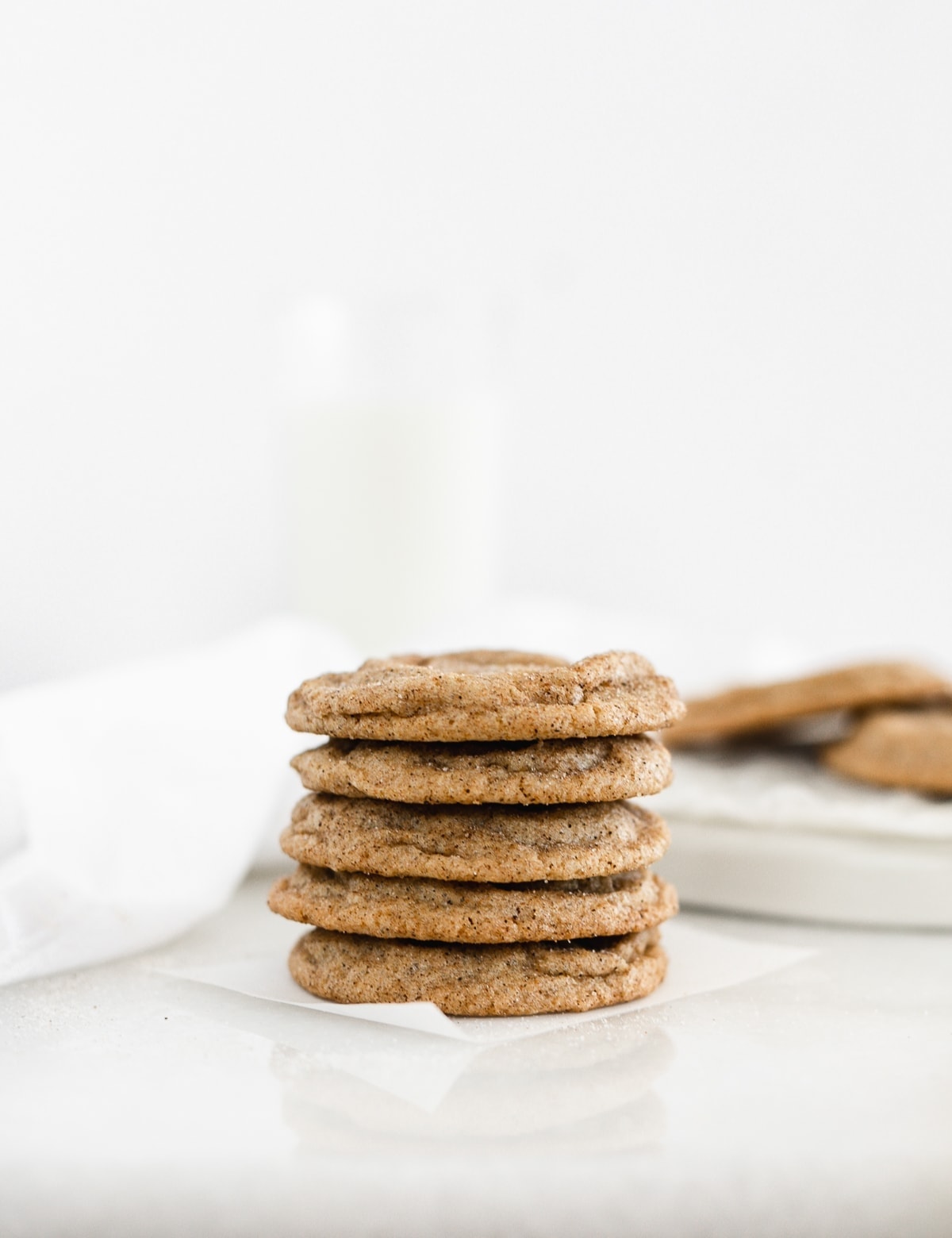 Now if you'll excuse me, I've got a sweet little puppy to attend to.
Chai Spice Snickerdoodles
Chai Spiced Snickerdoodles have soft and buttery insides and sweet and spicy, slightly crunchy outsides. The perfect cookies for pairing with a cup of tea. (vegetarian, dairy-free option)
Ingredients
1/2 cup (1 stick) butter*
1/2 cup granulated sugar
1/4 cup brown sugar
1 egg
1 tsp vanilla
1 1/4 cups white whole wheat flour
1/4 tsp baking powder
1/4 tsp baking soda
Pinch salt
1 tsp chai spice
For rolling cookies:

3 tbsp granulated sugar
2-3 tsp chai spice
Instructions
Preheat oven to 350° F.
In the bowl of a stand mixer or in a large bowl with a hand mixer, cream together butter and sugars until fluffy. Add egg and vanilla and mix until well combined.
In a separate bowl, combine dry ingredients. Slowly add to wet ingredients and mix until just combined.
For rolling the cookies, combine sugar and chai spice in a small bowl.
Roll dough into 1 inch balls. (I use a small cookie scoop.) Roll balls of dough in sugar mixture and place 2 inches apart on a cookie sheet lined with parchment or a silicone baking mat.
Bake 9-10 minutes or until golden. I like to slightly under-bake mine to get a nice chewy texture.
Remove from oven and let cookies cool on a cooling rack at least 5 minutes before enjoying.
Notes
*For dairy-free, use 1/2 cup virgin coconut oil
https://livelytable.com/chai-spiced-snickerdoodles/
Recipe copyrighted by Lively Table. Thanks!
Love this recipe? PIN it!