'Tis the season for pumpkin spice and everything nice! Celebrate the flavors of fall all season long with these delicious, healthy pumpkin recipes, including everything from breakfast, to savory snacks, to desserts and cocktails!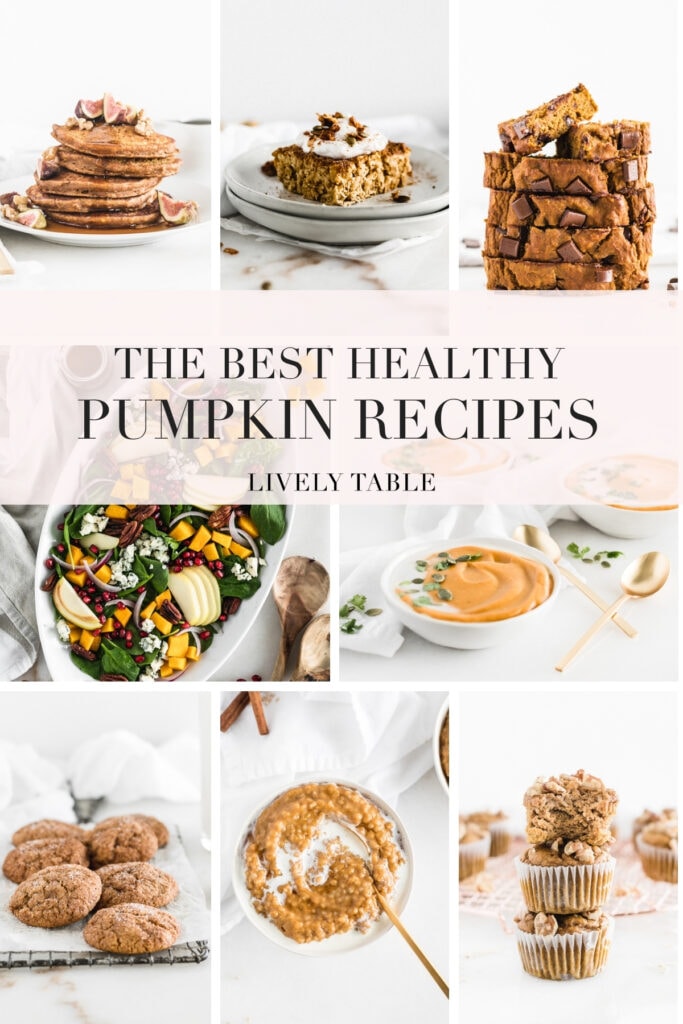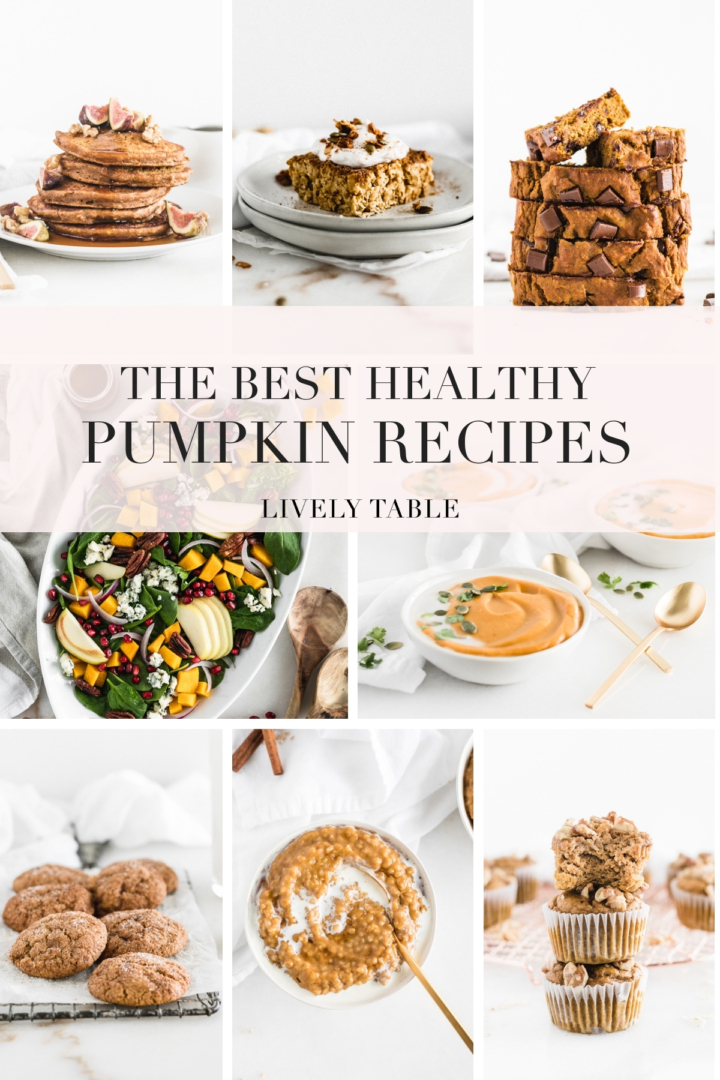 Most of the time when fall rolls around, I'm more of an apple and pear kind of girl. But this is not most of the time. This is 2020 and I'm leaning into pumpkin hard. Like many of you, I need all the cozy pumpkin spice comfort I can get, whether that's in the form of stress baking pumpkin bread or spicy pumpkin chili. Keep reading for all the best recipes to help you get your pumpkin fix this fall.
Health Benefits of Pumpkin
Besides the mental benefits of everything pumpkin, these orange gems have quite a bit going for them in the health department. Pumpkin is full of fiber, with 3 grams per cup that help aid in digestion. It's also loaded with potassium, which is good for your heart, and antioxidants that help neutralize free radicals. But the real star of pumpkin is its beta carotene - a precursor to vitamin A that also acts as an antioxidant. Vitamin A is great for your eyesight, skin health and immune system, and pumpkin contains over double the recommended daily intake in each cup! So feel free to enjoy all the pumpkin things you heart desires this fall (as long as they contain actual pumpkin and not just sugar coated in pumpkin pie spice!).
The Best Healthy Pumpkin Recipes
Essential Pumpkin Season Basics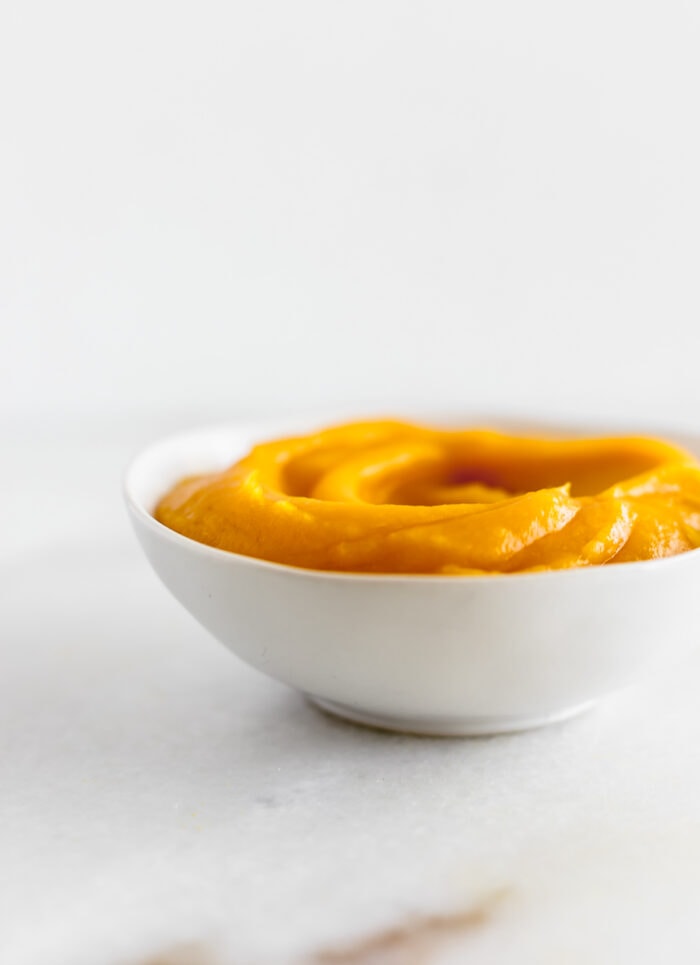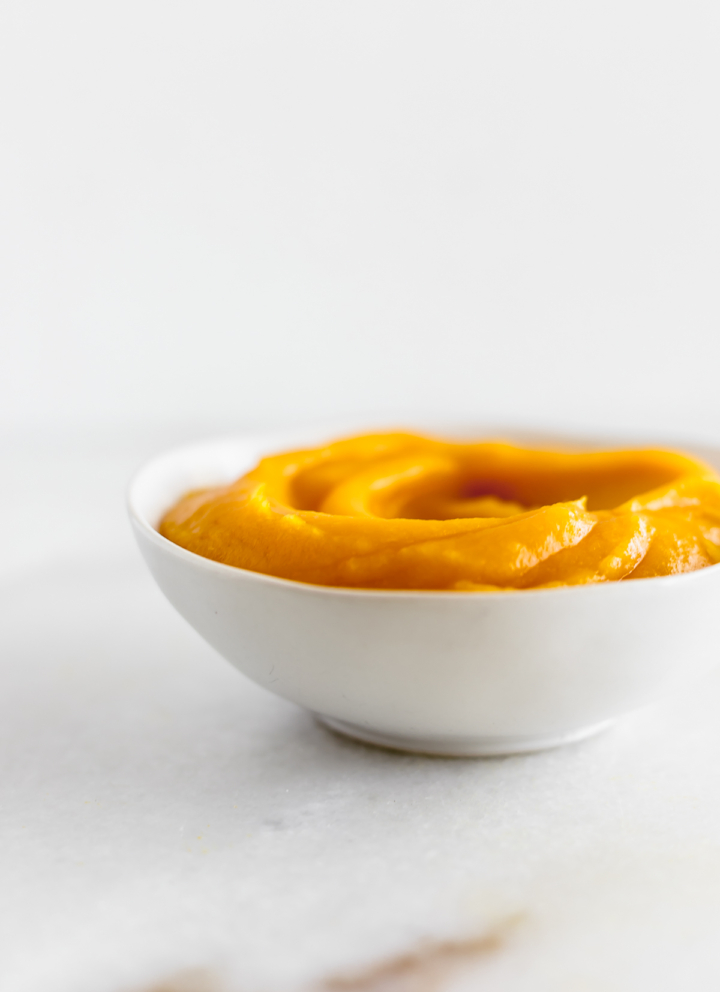 How to Roast a Pumpkin + Homemade Pumpkin Puree There's no need to buy canned pumpkin when you can easily roast a whole pumpkin and make homemade pumpkin puree! It's easy, inexpensive and delicious for fall pumpkin recipes. Learn how with this simple tutorial!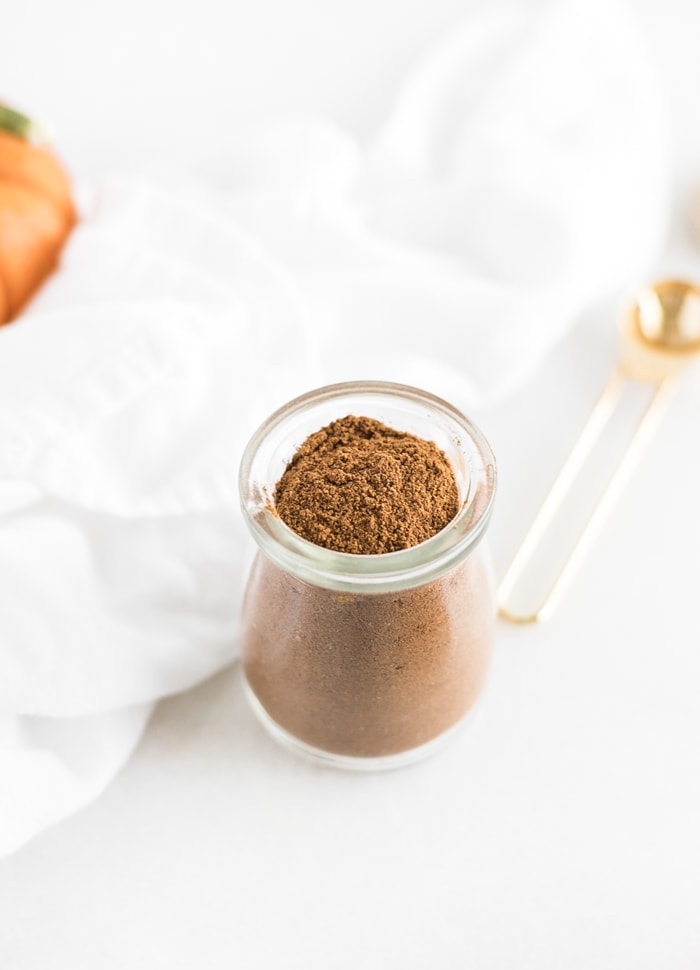 Homemade Pumpkin Pie Spice Recipe Why buy pumpkin pie spice when you can make it with this 5-ingredient, easy homemade pumpkin pie spice recipe? Use it in all of your favorite pumpkin treats for fall!
Healthy Pumpkin Breakfast Recipes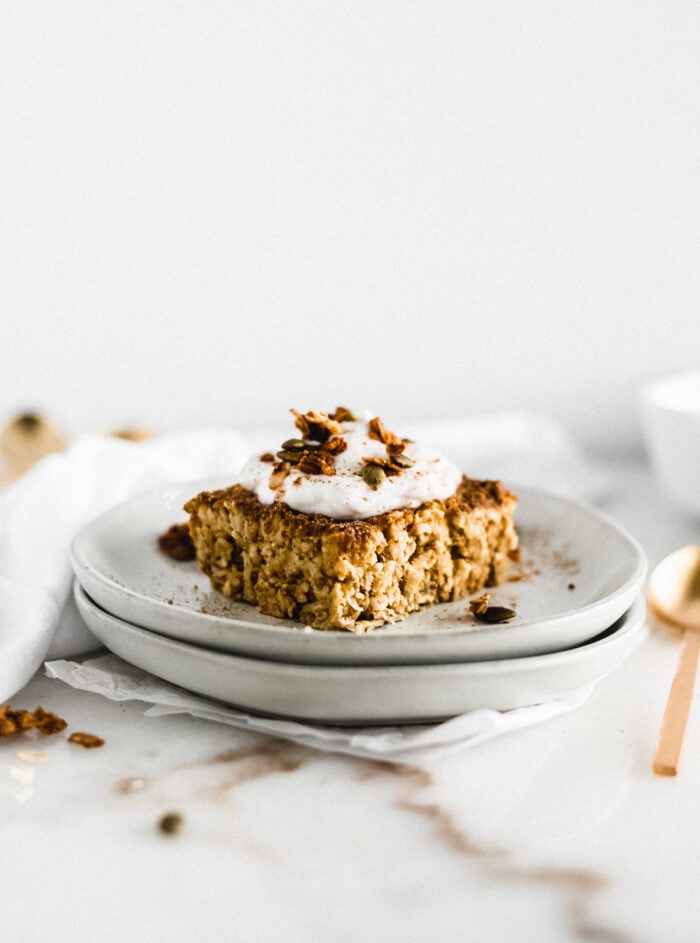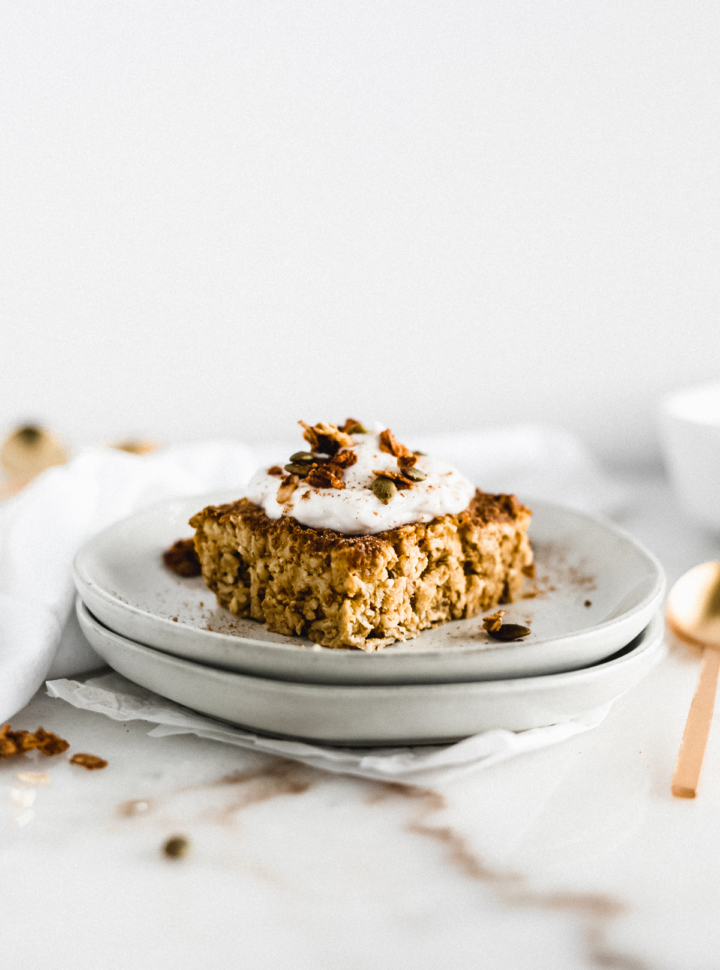 Pumpkin Chai Baked Oatmeal This healthy chai pumpkin baked oatmeal is an easy, make ahead breakfast that's perfect for fall mornings! Naturally sweetened with maple syrup and perfectly spiced with the warm flavors of chai, it's both nutritious and delicious. Includes no-sugar, vegan, and oatmeal cups options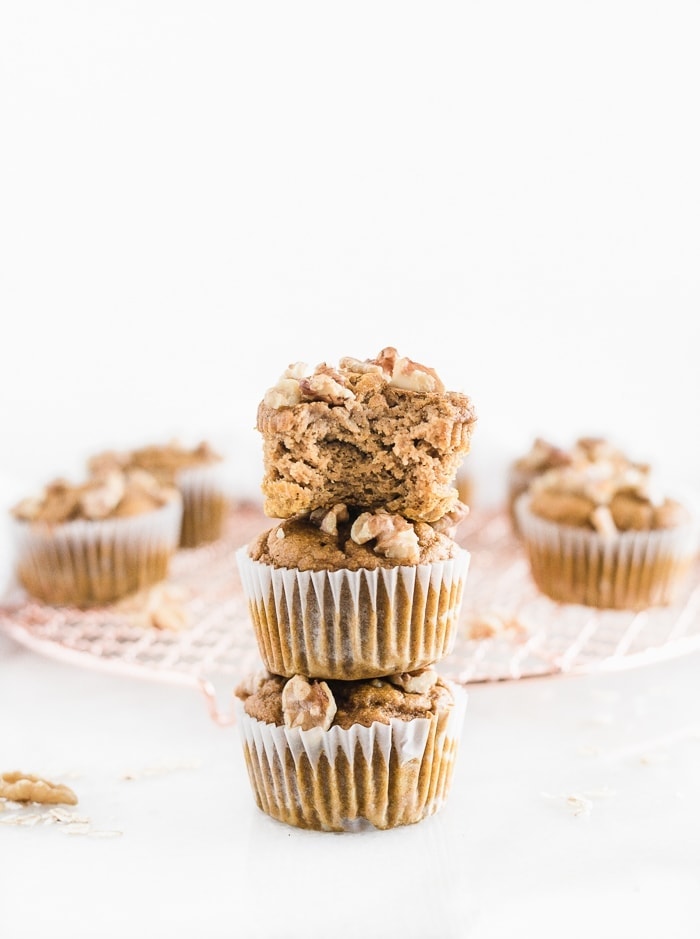 Healthy Gluten-Free Maple Walnut Pumpkin Blender Muffins Spice up your fall mornings with these delicious and healthy gluten-free maple walnut pumpkin blender muffins made with oats and no refined sugar! They're easy to make ahead in just 30 minutes for quick breakfasts or snacks all week.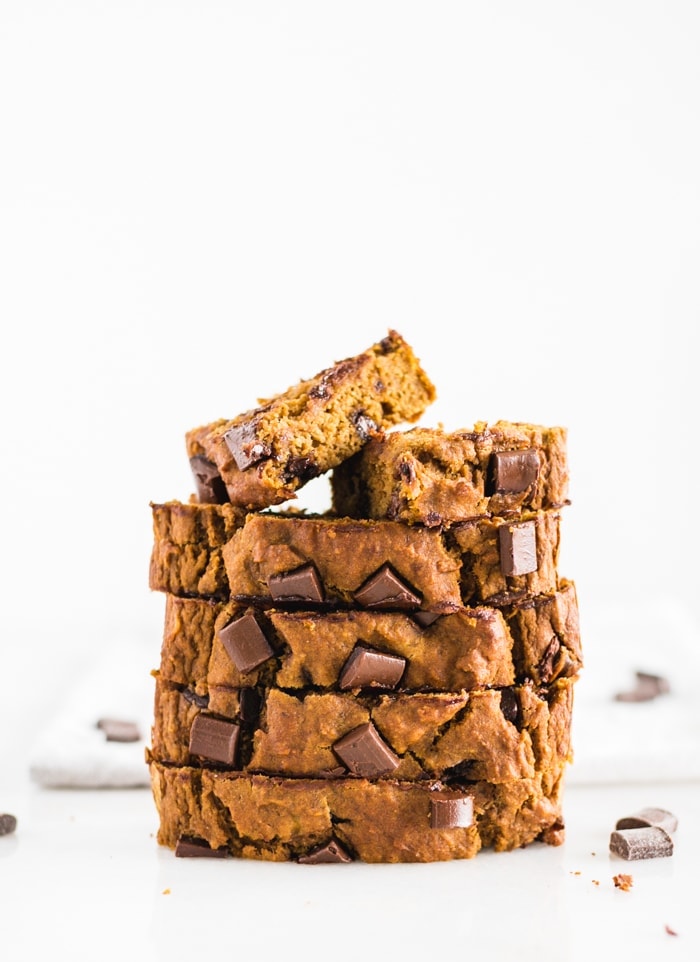 Healthy Chocolate Chunk Banana Pumpkin Bread This one-bowl healthy chocolate chunk banana pumpkin bread is a delicious fall treat that can be enjoyed for breakfast, dessert, or as a snack.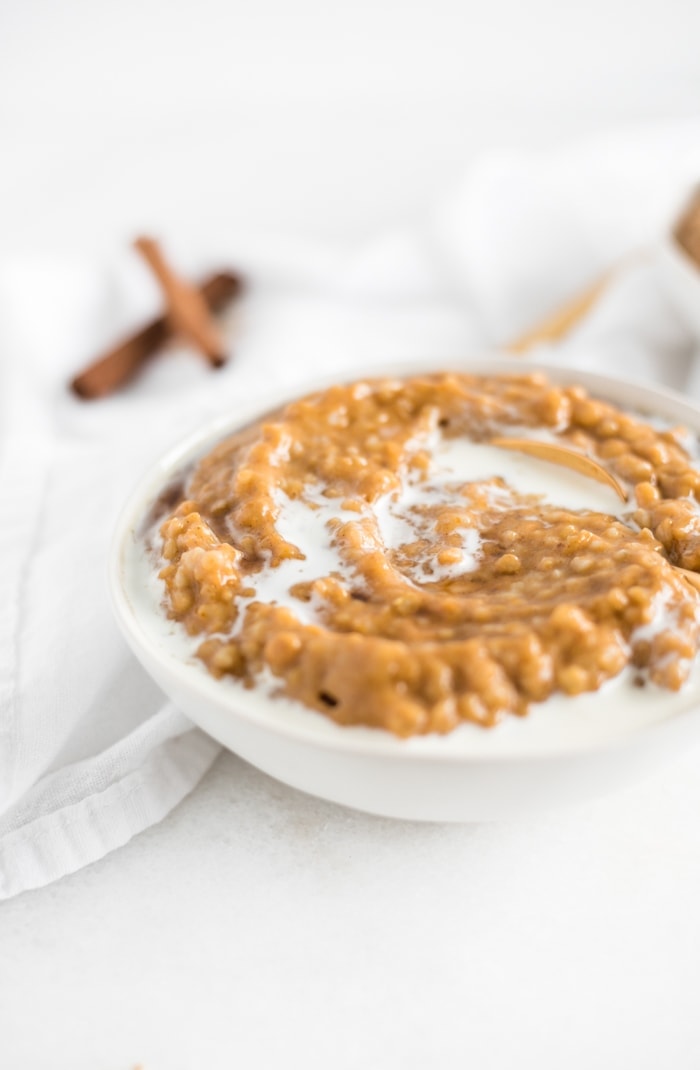 Instant Pot Maple Pumpkin Spice Oatmeal Cozy up with a bowl of this super simple and delicious Instant Pot maple pumpkin spice oatmeal. It's just the fall breakfast to warm you up on cold mornings! (Includes slow cooker instructions.)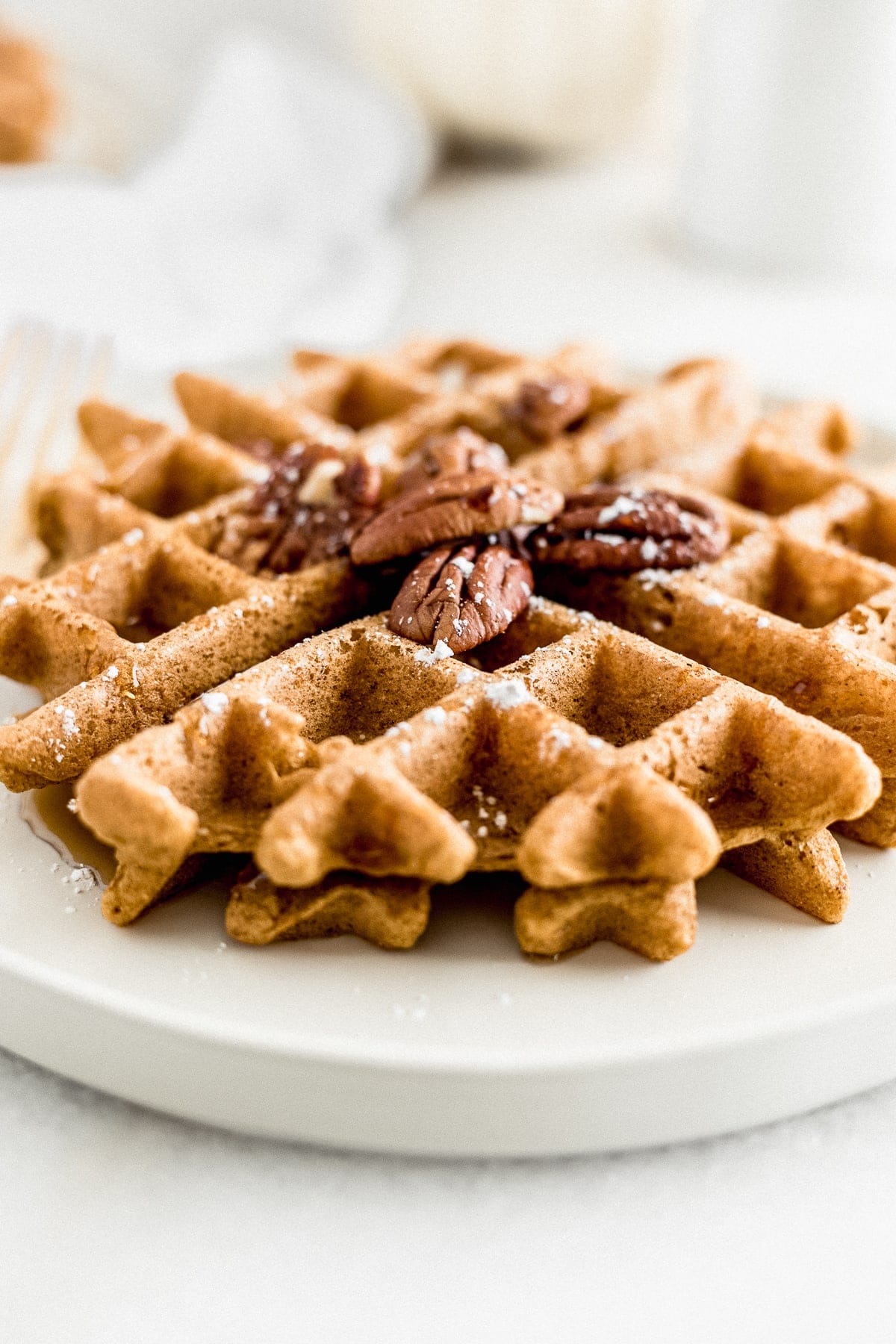 Whole Wheat Pumpkin Waffles Healthy whole wheat pumpkin waffles with crispy outsides and fluffy, pumpkin spice insides are the perfect fall breakfast to wake up to on weekends!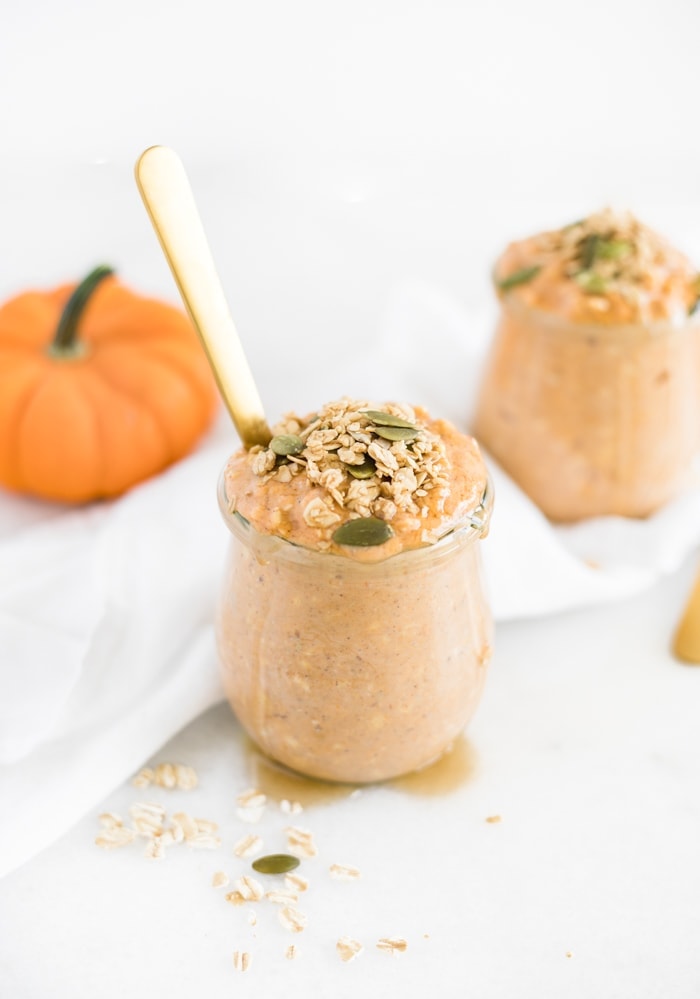 Pumpkin Spice Overnight Oats Creamy, healthy pumpkin spice overnight oats are the best make-ahead fall breakfast for busy mornings. Enjoy hot or cold for a delicious seasonal treat!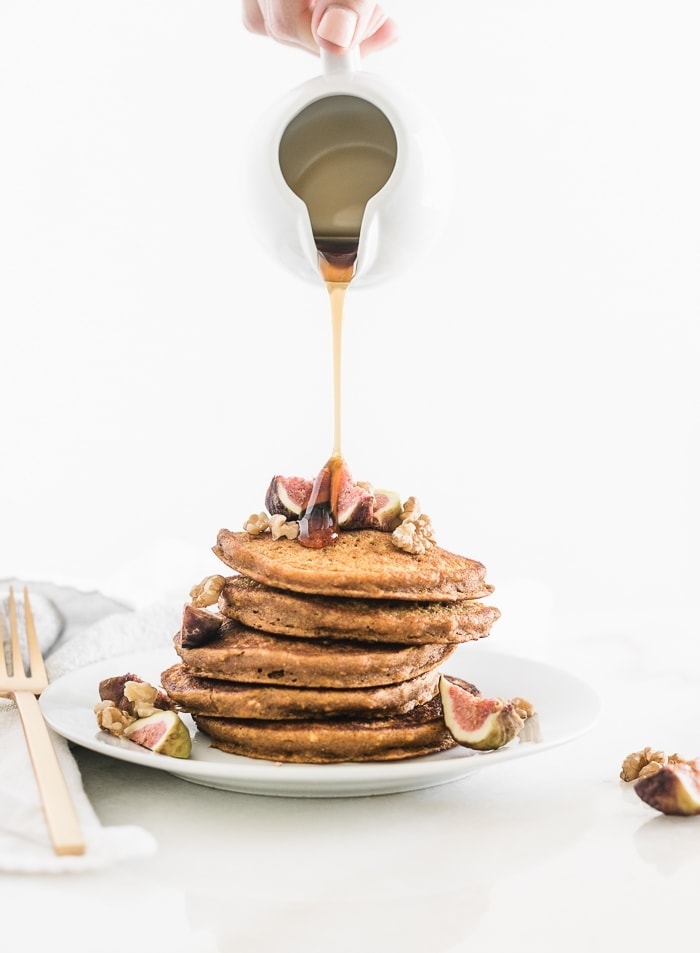 Healthy Pumpkin Pancakes Healthy pumpkin pancakes are the perfect cozy, healthy fall breakfast or brunch! Made with whole grains and no added sugar, these pumpkin pancakes taste good while also making you feel good!
Healthy Pumpkin Snack Recipes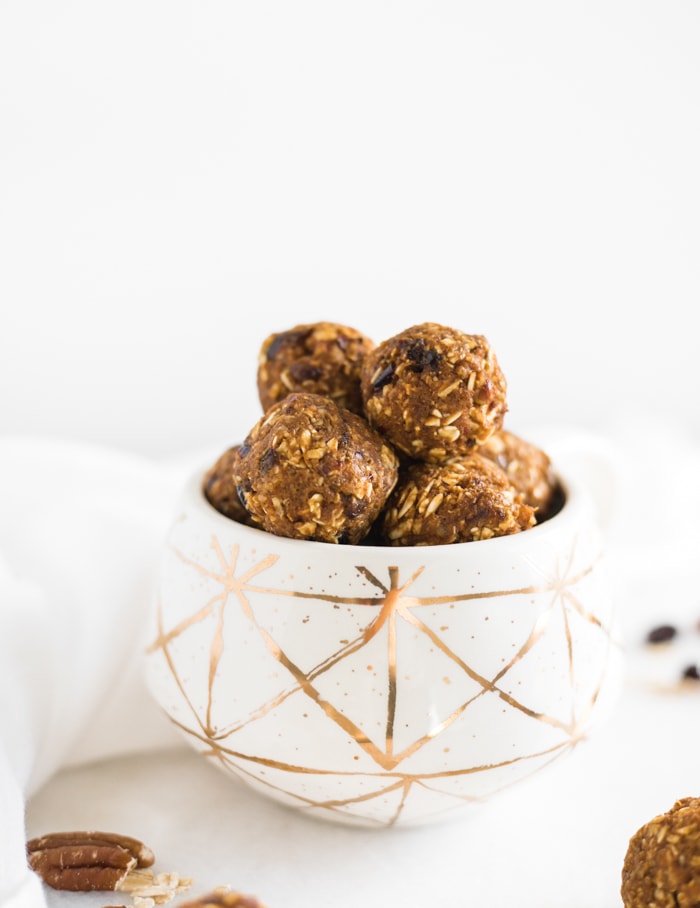 Healthy Pumpkin Protein Balls with Pecans and Cranberries These healthy pumpkin protein balls with pecans and cranberries are the ultimate easy and healthy snack for fall that's great for meal prep and busy moms.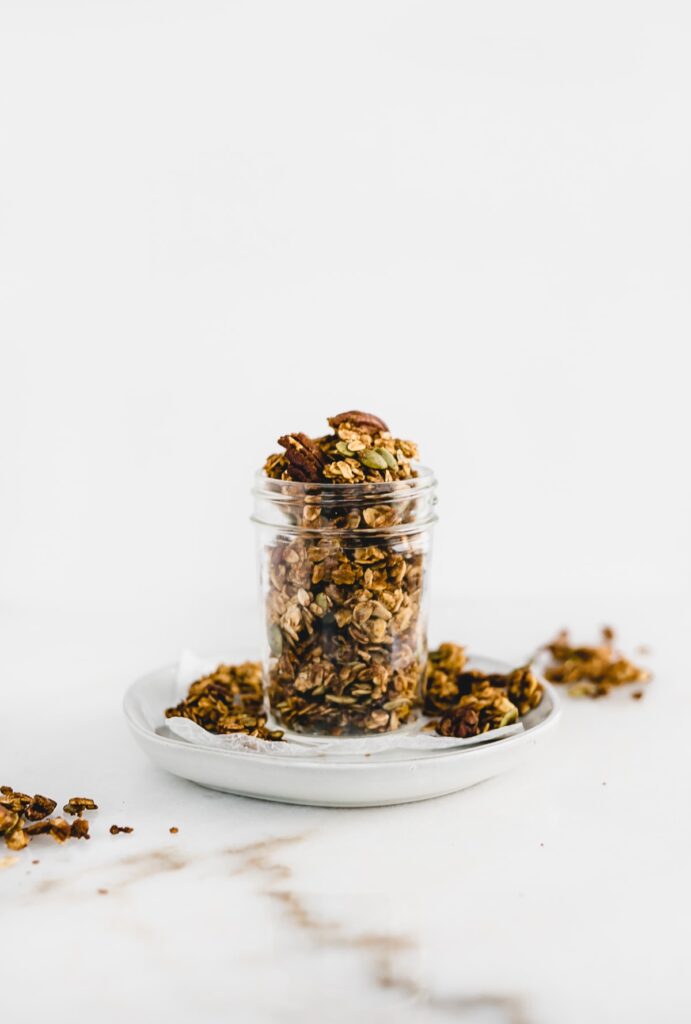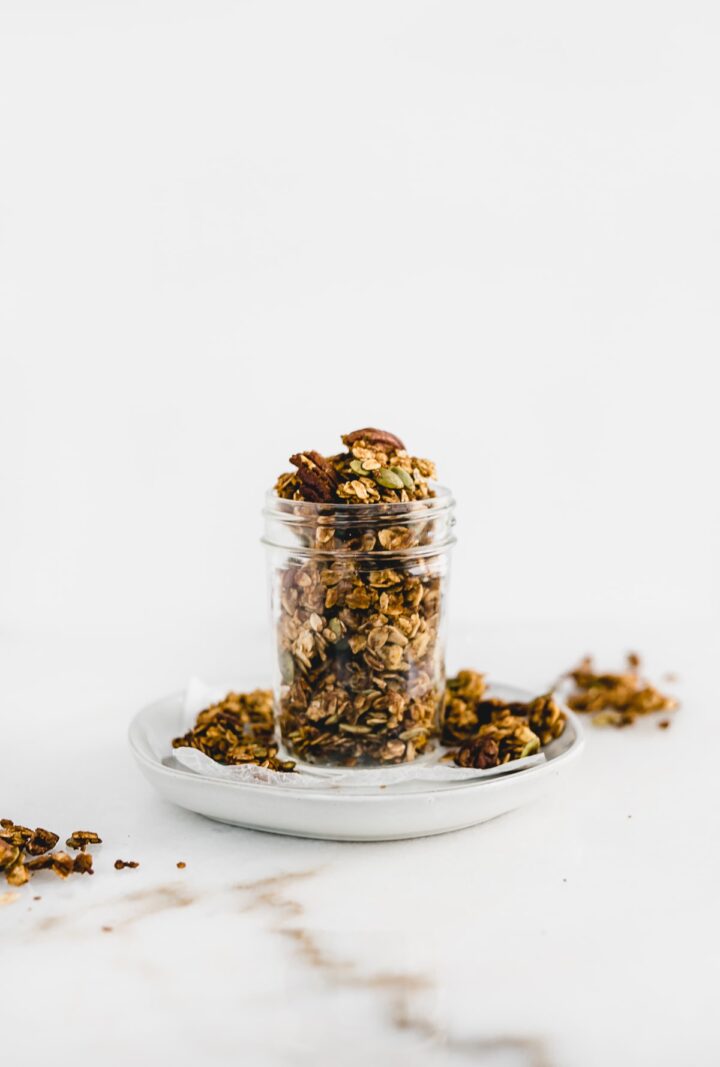 Chunky Pumpkin Granola This healthy pumpkin granola infused with warm spices, real pumpkin, and toasty pecans and pepitas is loaded with giant clusters for the ultimate fall snack.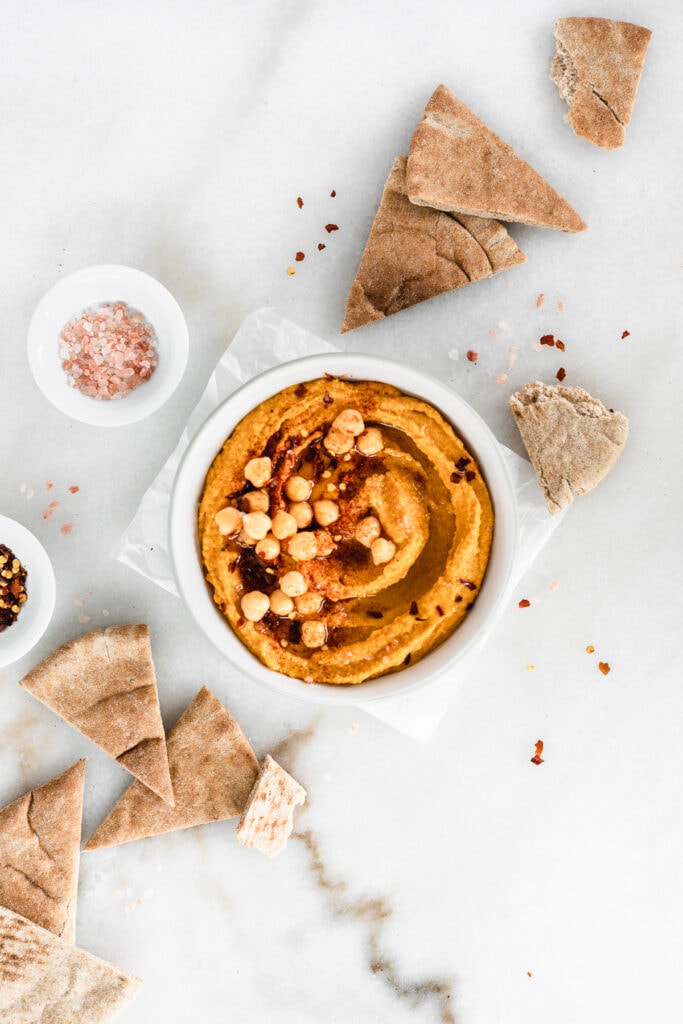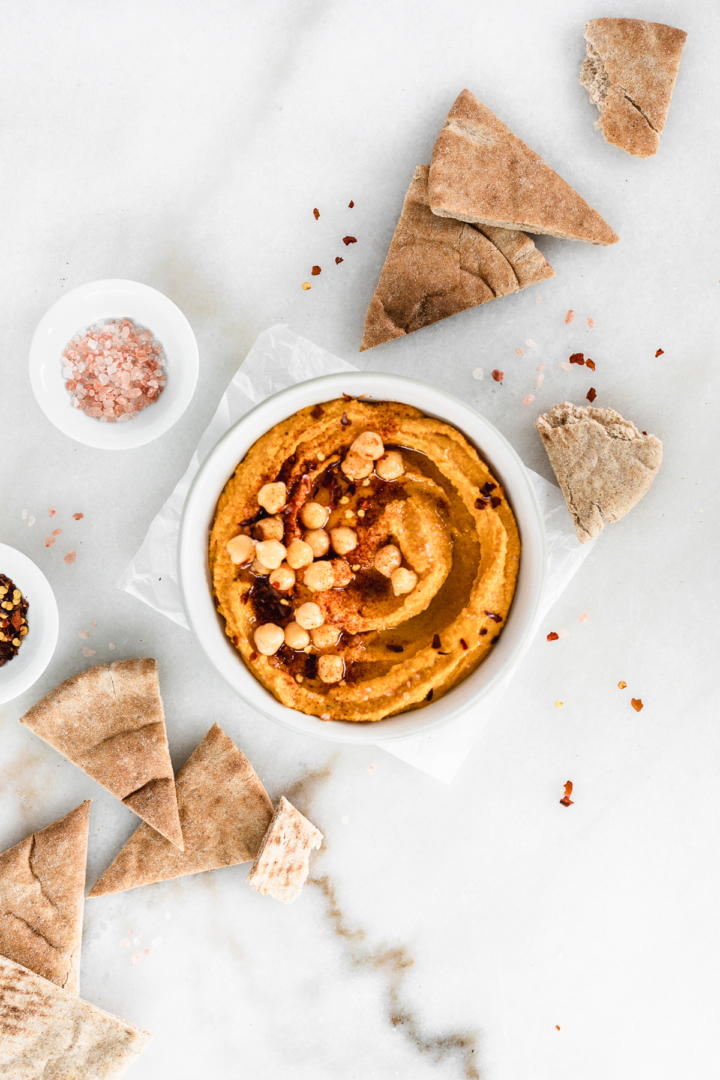 Smoky Pumpkin Hummus This smoky, savory pumpkin hummus is an easy, healthy snack for fall. It's perfect for using that half can of pumpkin in your refrigerator!
Savory Pumpkin Recipes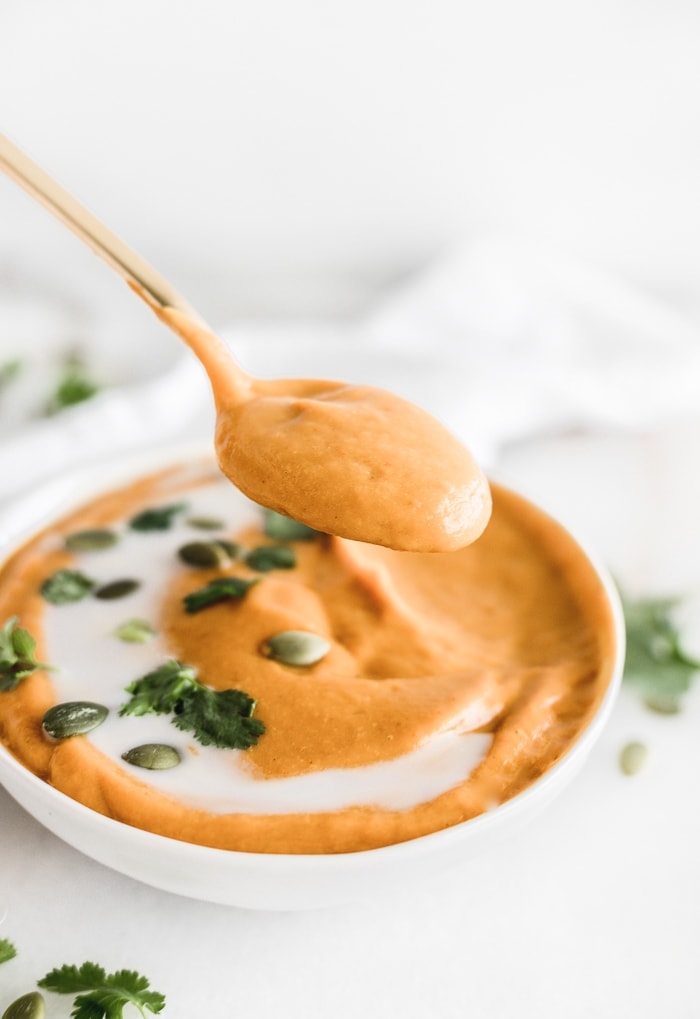 Thai Coconut Pumpkin Curry Soup Spice things up this fall with a super simple Thai Coconut Pumpkin Curry Soup that's easy to make but big on flavor! With only 7 ingredients and ready in 30 minutes or less, this vegan soup is great for meal prep or a quick weeknight dinner.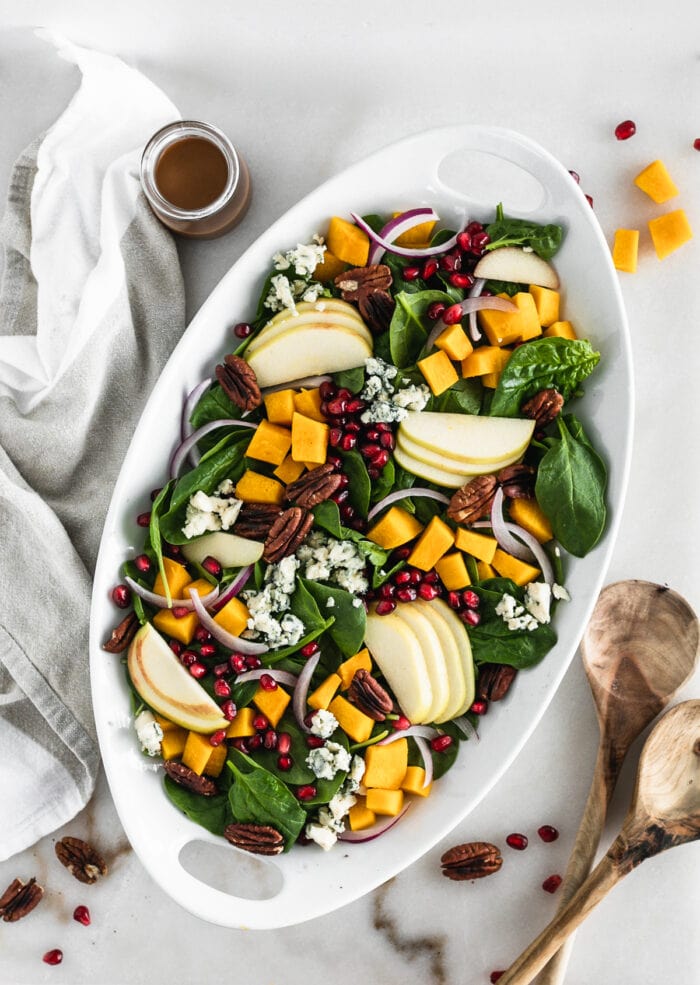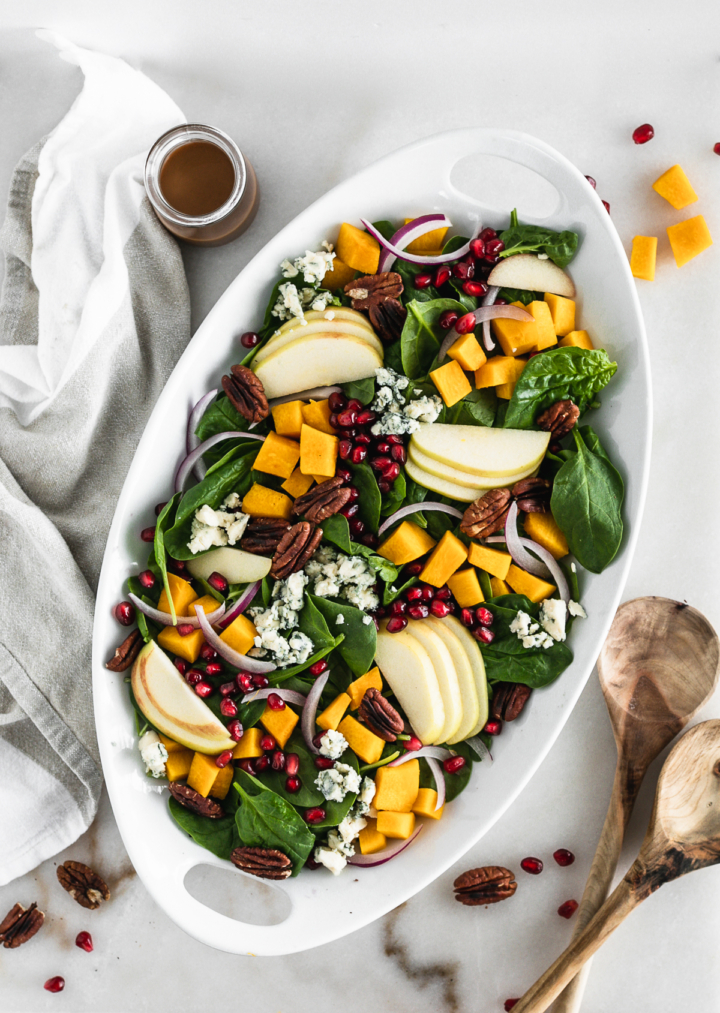 Roasted Pumpkin Spinach Salad Roasted pumpkin is a cozy addition to this sweet and savory pumpkin spinach salad with apples, pomegranate, toasted pecans and blue cheese! It's the most perfect salad for cooler fall and winter months.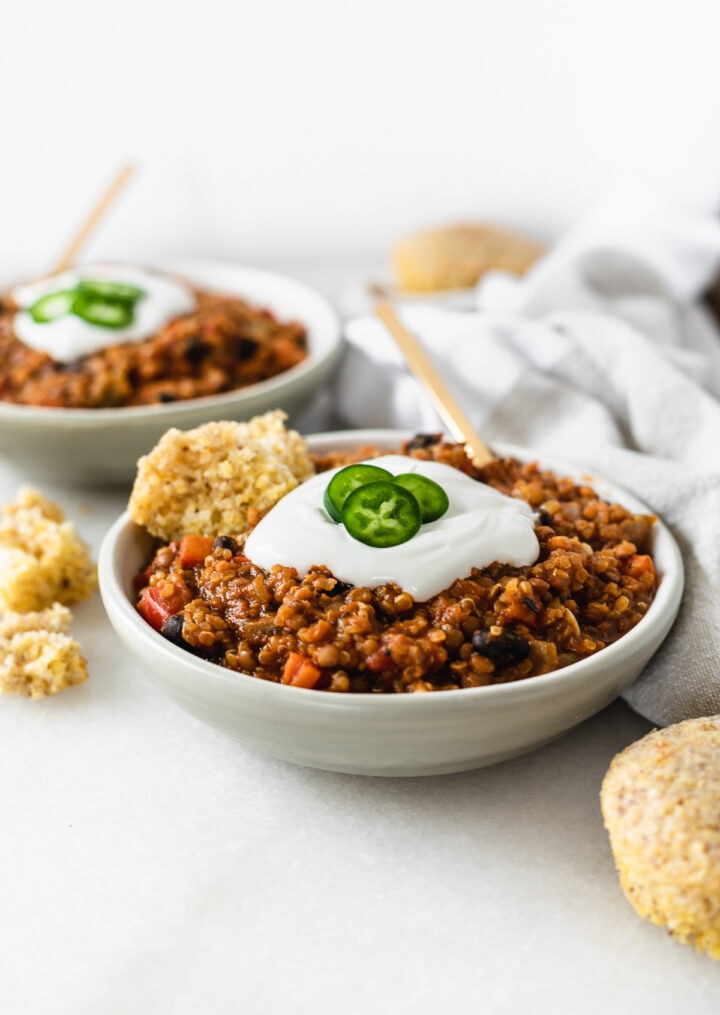 Vegan Pumpkin Lentil Chili with Quinoa Vegan pumpkin lentil chili couldn't be any easier to make! It's a delicious and hearty plant-based chili loaded with veggies and plant protein thanks to lentils, quinoa, and black beans.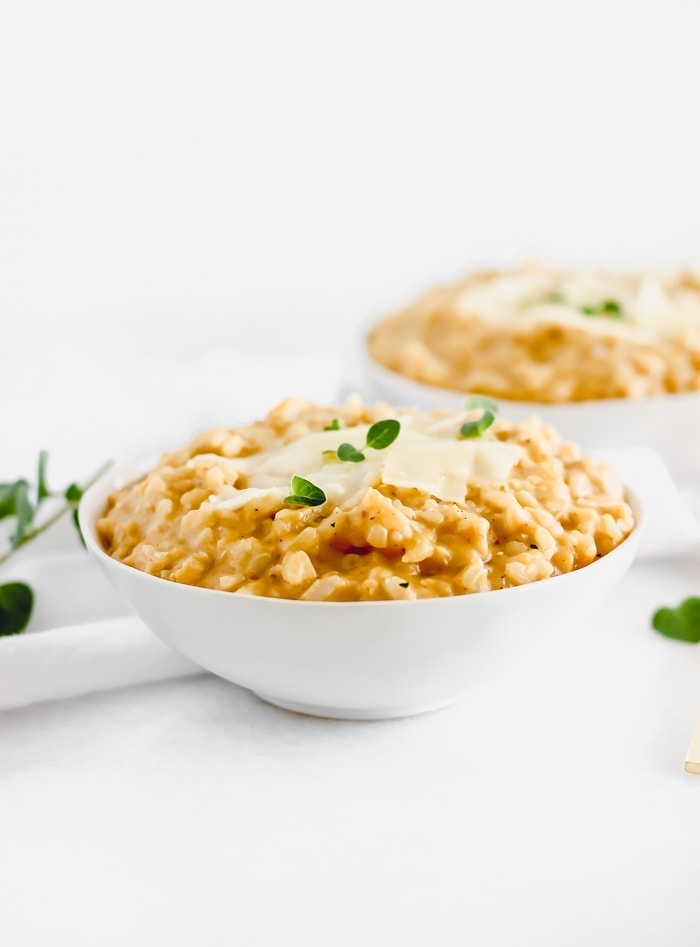 Creamy Pumpkin Risotto Easy, creamy, cheater's pumpkin risotto made with whole grain brown rice, greek yogurt, and savory pumpkin without all of the stirring. It's fall comfort food at its finest!
Delicious Pumpkin Dessert Recipes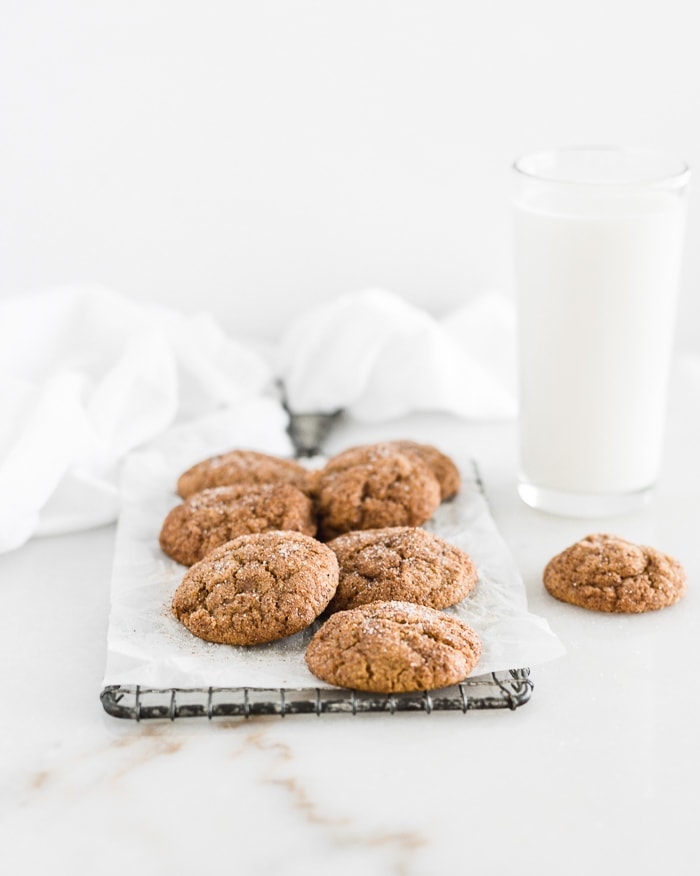 Pumpkin Snickerdoodles Soft and chewy pumpkin snickerdoodles are the most perfect fall cookie, full of warming fall spices and real pumpkin! Grab a cup of cider or glass of milk and dig into these easy seasonal cookies! (vegetarian, vegan option)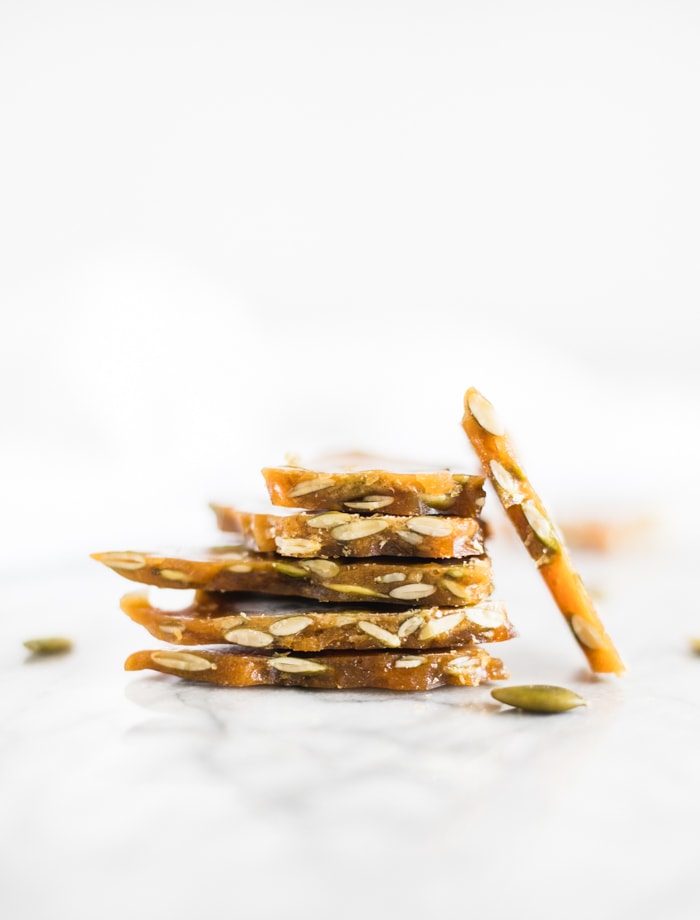 Maple Bourbon Pumpkin Seed Brittle Get in the holiday spirit with delicious maple bourbon pumpkin seed brittle made with no corn syrup! This Christmas candy can be a fun homemade gift, or keep it all for yourself! (vegetarian, gluten-free, nut-free)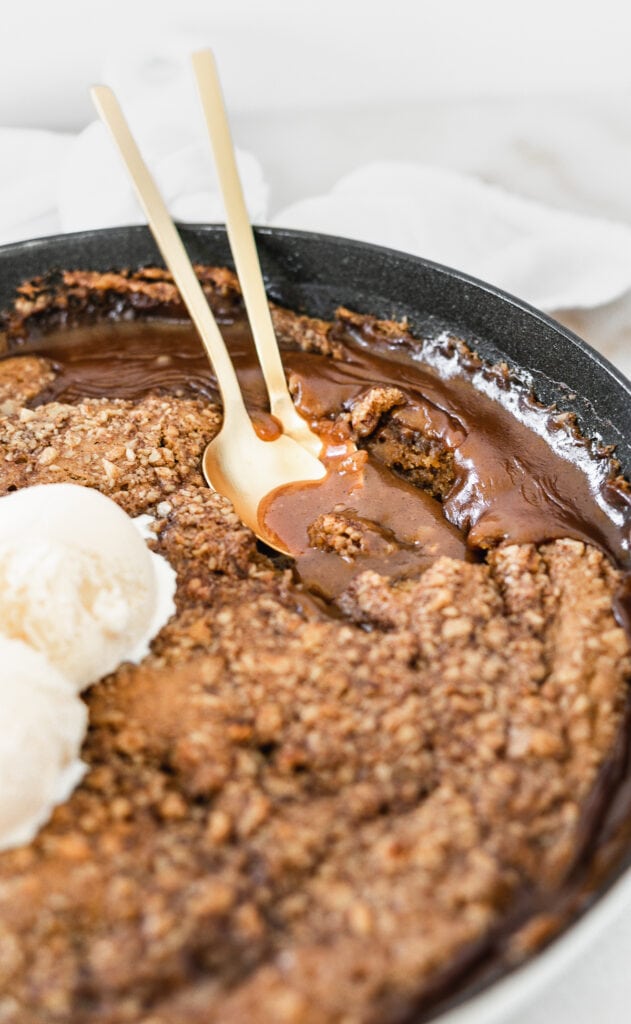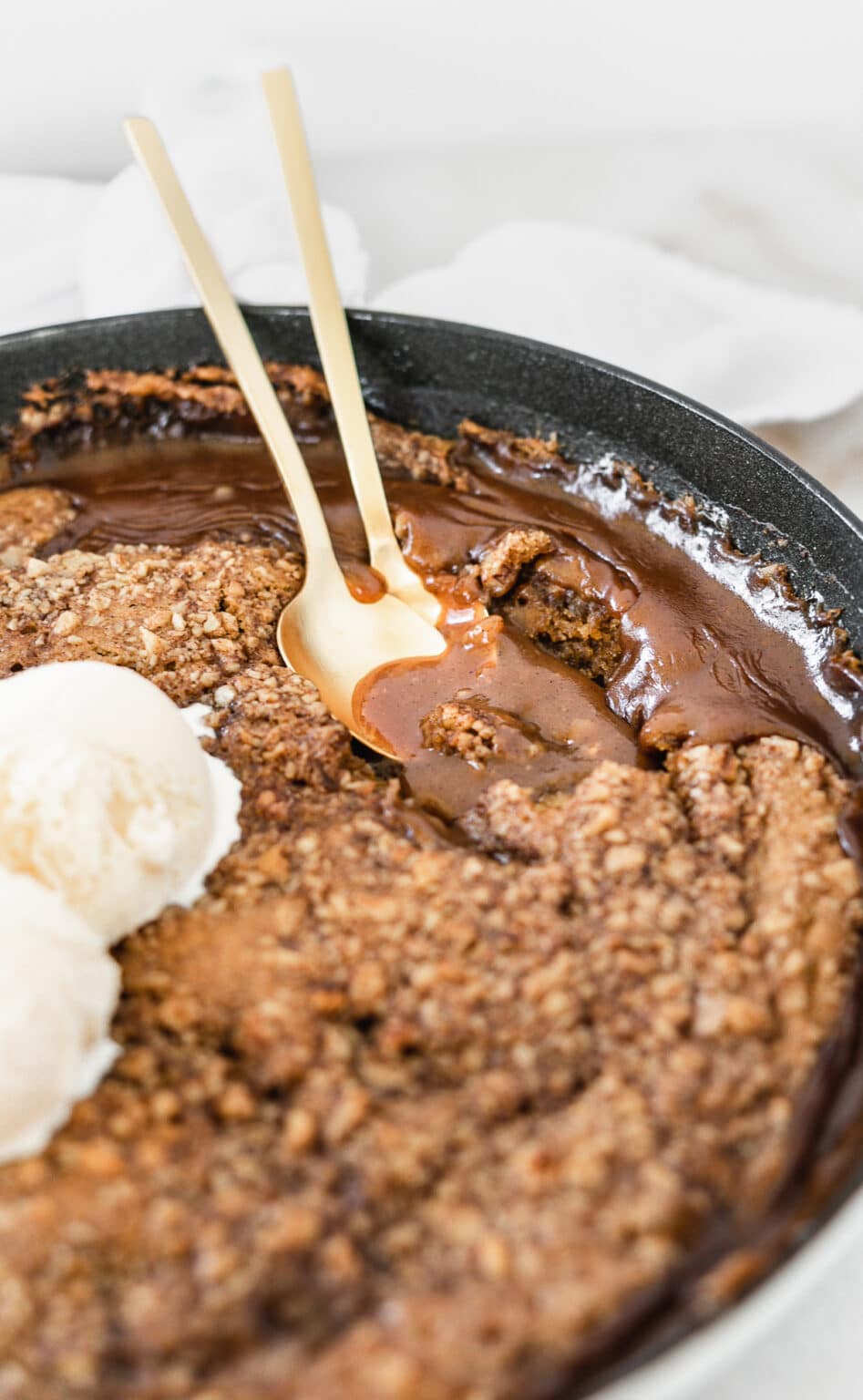 Pumpkin Lava Cake Pumpkin Lava Cake is a healthier, whole-grain gooey pumpkin cake with crunchy walnut topping and a hot lava filling. It's the easiest dessert you will make all fall!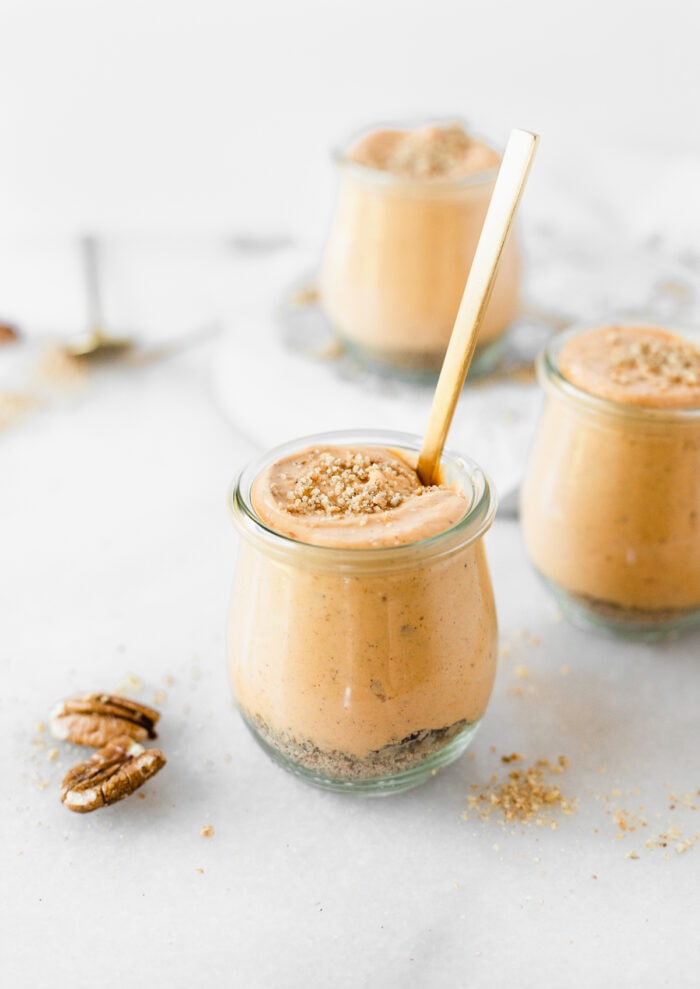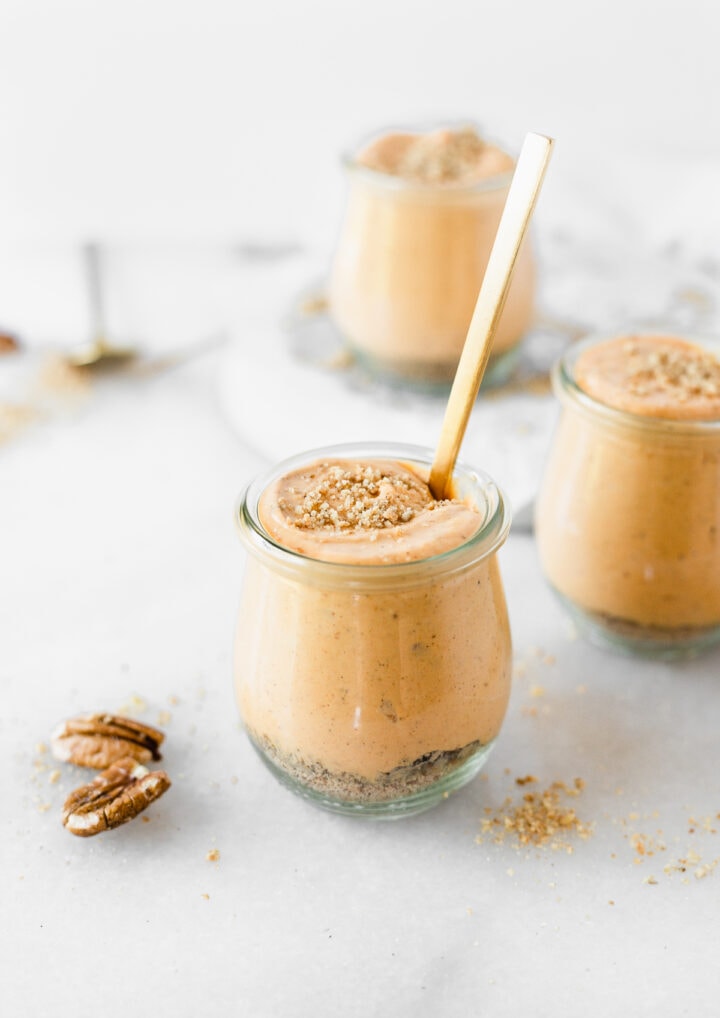 Healthier No-Bake Pumpkin Cheesecake Creamy, dreamy, no-bake pumpkin cheesecake with pecan graham cracker crust is the perfect healthy fall dessert. It's easy to make and tastes amazing!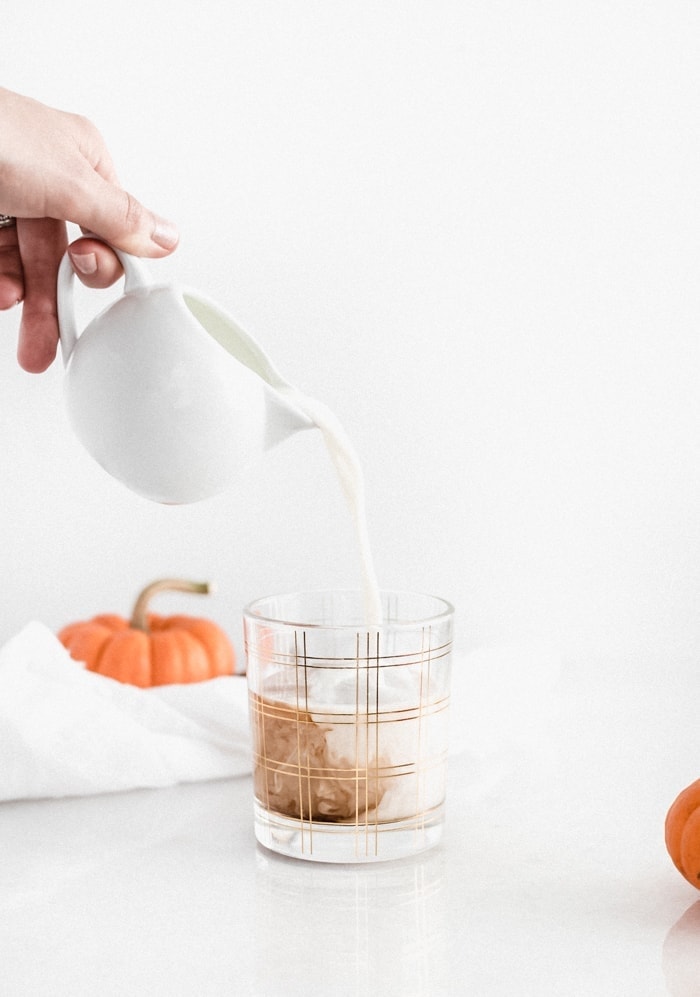 Pumpkin White Russian The Pumpkin Spice Latte gets an adult upgrade with this delicious pumpkin white russian cocktail it's a fun fall twist on the classic White Russian!