This healthy Thai Steak and Mango Noodle Bowl features tender soy-marinated steak on a veggie-filled brown rice noodle bowl with a delicious ginger sauce.
I received a free sample of Kikkoman soy sauce mentioned in this post. By posting this recipe I am entering a recipe contest sponsored by Kikkoman and am eligible to win prizes associated with the contest. I was not compensated for my time.
Have you all had enough of salads yet? We're a little over a week into the new year, and I'm sure those healthy resolutions are wearing mighty thin if you've sworn to consume only kale and smoothies in an attempt to reset your body after all that holiday indulging.
But I have good news! You're not bound to only salads in order to eat healthy. Exhibit one, this Thai Steak and Mango Noodle Bowl.
This delicious noodle bowl has lean protein, whole grains, fruit and vegetables all in one, making it a no-brainer when it comes to eating healthy. I love simple meals like this that you can throw in a bowl and call dinner. This one is deceptively tasty, too.
This bowl gets a double dose of lower-sodium umami flavor from Kikkoman Less Sodium Soy Sauce, which research shows can reduce the sodium content of dishes by up to 50% without changing consumer acceptance. Say what? That translates to more flavor with less sodium. Replacing just a 1/2 tsp of salt with 1/2 tsp Kikkoman Soy sauce can cut sodium by 1000 mg, and that's not even using the lower sodium version!
This healthy meal is so easy to throw together on a week night, too. Just prep all of your ingredients while the steak is marinating (only 1 ingredient for a super-tasty marinade? Yes, please!) then boil the noodles while the steak rests. Then all you have to do is put it all in a bowl and enjoy! What could be easier?
If you're tired of salads but still want to eat healthy, try this Thai Steak and Mango Noodle Bowl. It's a welcome change from kale smoothies for week 2 of the healthier new year.
Thai Steak and Mango Noodle Bowl
This healthy Thai Steak and Mango Noodle Bowl features tender soy-marinated steak on a veggie-filled brown rice noodle bowl with a delicious ginger sauce.
Ingredients
1 lb flank steak
1/4 cup Kikkoman Less Sodium Soy Sauce
Freshly cracked black pepper
Garlic powder (not garlic salt)
1 mango, cubed
1 red bell pepper, diced
1/2 cup edamame
1/2 cup shredded carrots
10 basil leaves, cut into thin ribbons (Thai basil if you can find it)
4 oz brown rice noodles
1 tsp sesame oil
For the Sauce:

3 tbsp Kikkoman Less Sodium soy sauce
3 tbsp Kikkoman rice vinegar
3 tsp fresh ginger
3 tsp garlic powder
2 tsp honey
1 tsp Kikkoman sesame oil
1 tsp red pepper flakes
Instructions
Trim visible fat from steak. Place steak in a large zip-top baggie with 1/4 cup soy sauce. Place in the refrigerator and let marinate for about 1 hour.
Meanwhile, dice mango and red pepper and shred carrots. Cook edamame if frozen.
Whisk together all sauce ingredients.
Remove steak from the refrigerator. Place on a plate and season liberally with freshly cracked black pepper and garlic powder.
Preheat a large skillet over high heat. Once hot, add sesame oil. Sear steak for about 1-2 minutes per side. Remove from heat and set on a plate to rest.
While steak is resting, bring water to a boil in a large saucepan and cook noodles according to package directions. Drain and toss noodles with the sauce.
To assemble bowls, split noodles between 4 bowls. Divide mango, pepper, edamame and carrots between bowls. Top each bowl with sliced steak and sprinkle with basil. Serve hot or toss everything and refrigerate to serve cold.
Notes
For gluten-free, use Kikkoman Tamari instead of soy sauce.
https://livelytable.com/thai-steak-mango-noodle-bowl/
Recipe copyrighted by Lively Table. Thanks!
Love this recipe? PIN it!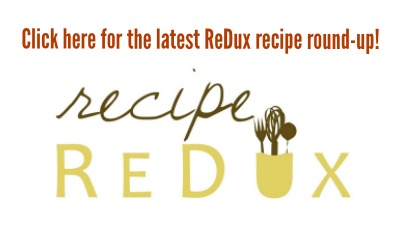 Want more non-salad healthy meals? Try one of these:
3-Ingredient Pomegranate Balsamic Chicken Thighs