Thinking about starting a family or having another baby? Here's what you need to know about nutrition during the preconception period to optimize both mom and baby's health.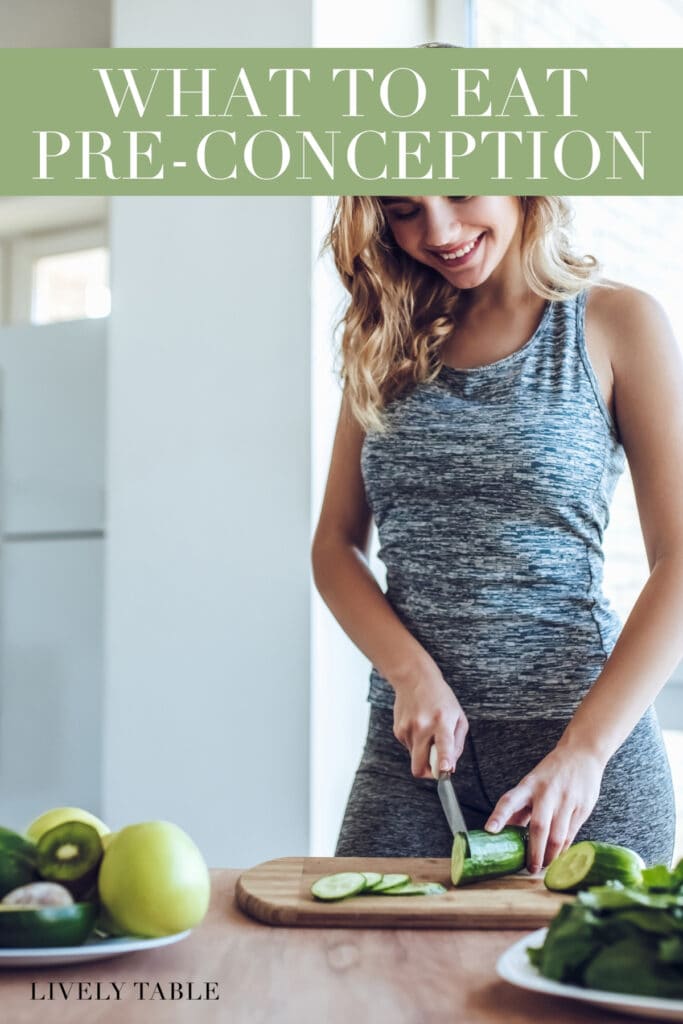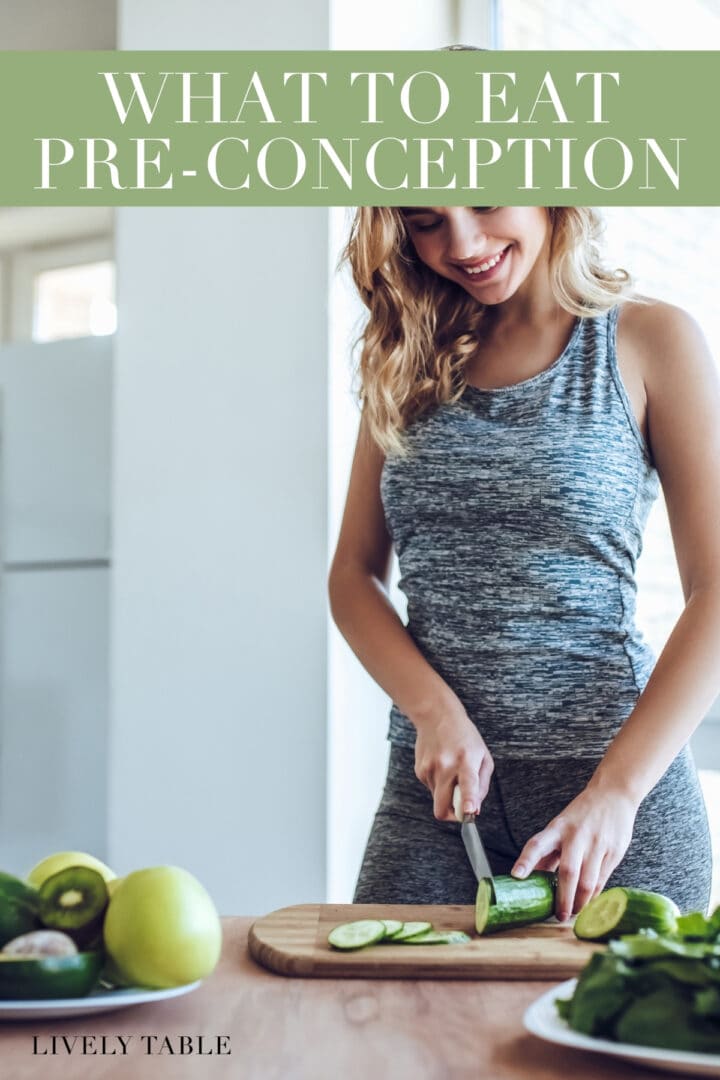 As research around maternal health, pregnancy, and preconception continues to evolve, we're understanding more about how lifestyle factors like diet can influence healthy pregnancies and healthy babies. Of particular interest is preconception health of the mother - or how mom's diet before pregnancy can affect the health of her pregnancy and future child. We're continuing to learn that it is, in fact, important to consider facts like nutrition before pregnancy ever begins.
Why Preconception Nutrition Is Important
Babies grow and develop so rapidly - starting right from the very beginning. Mom's placenta develops, baby's neural tube is closing, his brains and organs start developing, and he starts forming little limbs. And considering many pregnancies aren't planned (or at least aren't precisely timed), a lot of this happens before you even know you're pregnant! Your body and developing baby need optimal amounts of the right nutrients in order to help these processes along and prevent defects, so it's important that you have healthy levels through diet - preferably 2-3 months and even up to a year before conceiving to influence healthy outcomes for both you and baby. Furthermore, proper nutrition in the 2-3 months before can actually help you conceive and optimize early placenta development.
Which Nutrients Are Most Important Pre-Pregnancy?
Now that you know why, you need to know the what. Here are the most critical nutrients to consume when you want to start trying for a baby (or at least not NOT try):
Folate - Folate is a micronutrient shown to prevent neural tube defects in pregnancy. It's recommended that women of childbearing age take 400 mcg of folic acid (the supplement for of folate) and that pregnant women take 600 mcg. However, the neural tube closes around 4 weeks after conception, so it's important to start taking a prenatal vitamin (which contains 400-800mcg of folic acid) at least 1 month before conception.
Iron - Iron is important for both baby's development and for you, mama, so make sure your iron status is normal before conceiving. During pregnancy, your iron needs jump from 18 mg/day to 27 mg/day.
Zinc - Zinc is another nutrient involved in baby's fetal growth, placental growth, and neural tube development.
Calcium - A growing baby gets all the calcium it needs from your bones and teeth if don't have enough circulating. 1200 mg/day is recommended for preconception and pregnancy.
Choline, B-12, Iodine, Omega-3 Fatty Acids - These are all critical nutrients for baby's brain development that you'll want to start working into your diet before pregnancy.
How Does That Translate Into Food?
All the nutrients and numbers are useless if you don't know what to actually eat. The most important thing is to start taking a prenatal vitamin. (I love New Chapter Perfect Prenatal). Then, work on a balanced diet that includes lean protein (especially seafood, poultry, lean red meat, and eggs), whole grains, fruit, vegetables, and healthy fats like nuts and olive oil. Leafy vegetables, seafood, and beans are some of my favorites to include as often as possible both before and throughout pregnancy.
What Other Steps Are Important to Take Before Conceiving?
If you're planning (or possibly could become) pregnant in the near future, stop taking any strong acne medications like Accutane or topical treatments as they could increase the risk of birth defects. Start cutting back on caffeine and alcohol. While caffeine is okay in moderation during pregnancy, drinking over 200-300 mg of caffeine could increase your risk for miscarriage, especially earlier in pregnancy. You may want to start training yourself to drink less coffee if you drink a lot (like me!). While some doctors will give you the okay to drink a glass or two of alcohol per week, I like to err on the side of caution and stop alcohol intake altogether during pregnancy since there is no established 'safe' amount of alcohol during pregnancy. If you drink frequently, you may start cutting back before conception to make the transition easier, especially since heavy intake could make conception more difficult.
Bottom Line
Being mindful of nutrition before conceiving can help you have a healthier pregnancy and a healthier baby at the end of those 9 months, and can even help you get pregnant! Aim for a balanced diet rich in fruit, vegetables, whole grains and healthy fat, and start taking a prenatal vitamin when you're thinking about having a baby.
Already expecting? Check out my guide to pregnancy nutrition! And if you found this resource helpful, please share with your friends!