If cooking at home is frustrating for you and you're feeling stuck, you may not be using the right tools. These are the minimum, multipurpose, everyday essential kitchen tools that every home cook should own to make preparing healthy, tasty meals easier, more fun, and flexible!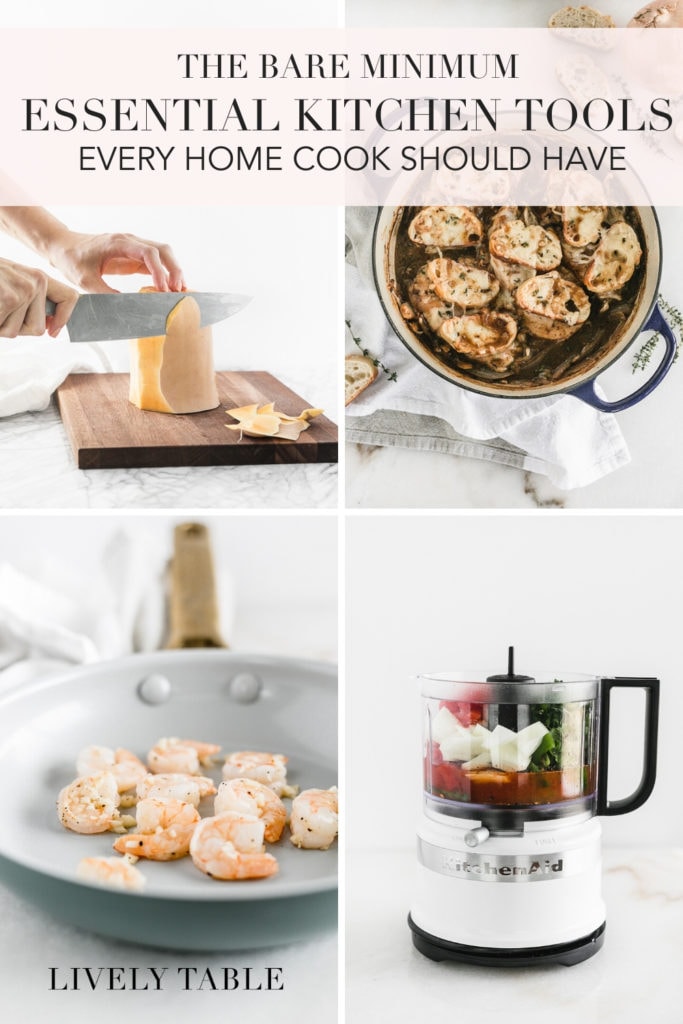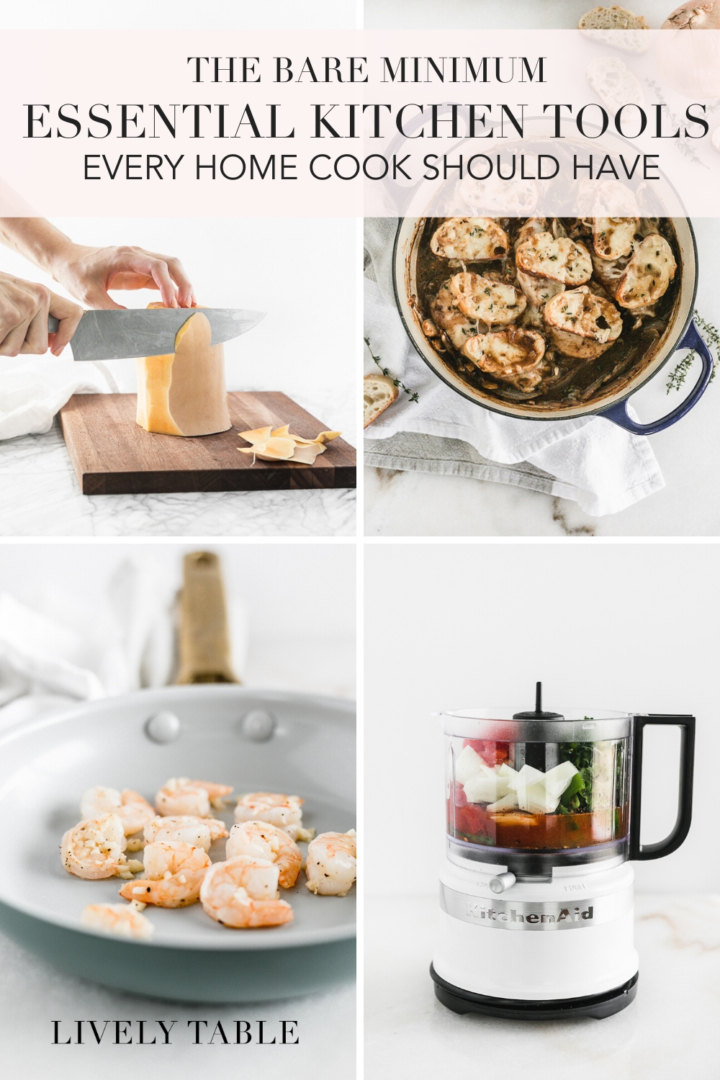 As many of you find yourselves cooking at home more than ever before, you might find it frustrating to prepare meals all day every day. And while it may be tempting to throw in the towel and just eat takeout and cereal for every meal, take a look at why preparing meals is so frustrating for you.
I'm willing to bet the reason (or at least part of it) is that you don't have the right tools. Having a few essential tools in your kitchen makes a WORLD of difference and not only makes things easier and more enjoyable, but allows you to be flexible with the ingredients you have on hand. I got a little dose of this when our family headed to the ranch for a couple of weeks to quarantine in the country, where the kitchen is practically bare. I knew to bring my knife and a tiny food processor with me, but not a having a couple other essentials has been frustrating and limiting what I can cook with the ingredients on hand.
So today I'm sharing the bare minimum tools - that are all either multi-use or everyday items - I like to keep around (and even take with me when I travel!) and that I recommend having in your kitchen to make it easier and more enjoyable to cook healthy, delicious meals! I left off fairly obvious items, like wooden spoons and measuring cups, but these are some you may not have.
The 'Bare Minimum' Essential Kitchen Tools Every Home Cook Should Own

A Good Knife
My chef's knife is what travels with me most often because having a big, sharp knife is a non-negotiable when preparing food (and having it be fun and not frustrating). A lot of people make the mistake of using a too-small knife for most tasks, when really, a sharp chef's knife will do almost anything, and it's much more safe and efficient. I love my Wusthof chef's knife, but I've also heard great things about the Food52 Essential Knives for a more affordable option.
A Big, Solid Cutting Board
To go with a good knife, you'll need a decent cutting board. Nothing is more frustrating than trying to chop veggies on a tiny or rickety surface. A large workspace makes things so much easier and more enjoyable. I prefer wooden cutting boards, like this one. Just be sure to keep raw meat on a separate surface from everything else for food safety. I like to use plastic for raw meat because it can be sanitized in the dishwasher.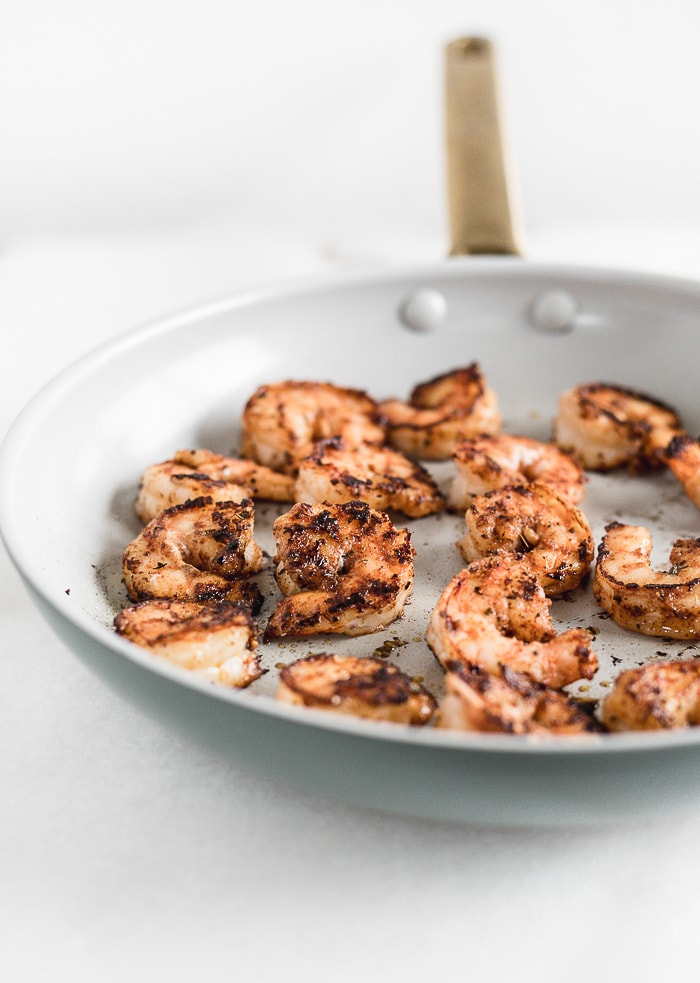 A Good Nonstick Skillet
Food that sticks is both super frustrating and time consuming. Do yourself a favor and get a good nonstick skillet that will last you for years. It will make your life so much easier, whether you're making scrambled eggs and pancakes or stir fry. My go-to is this All-Clad set. I love the heavy weight and durability, and they're a decent price. If you prefer something more lightweight, I also like the GreenPan skillets by Food52. Aren't they gorgeous?! Make sure you're using rubber, silicone, or wooden utensils on nonstick cookware to avoid scratching it so it lasts longer.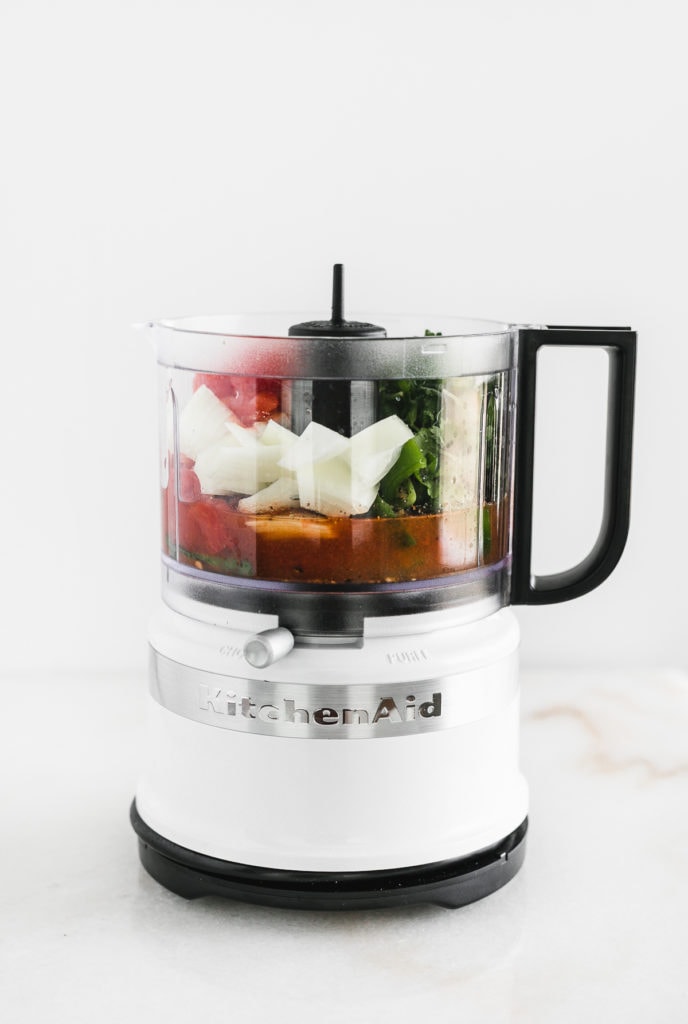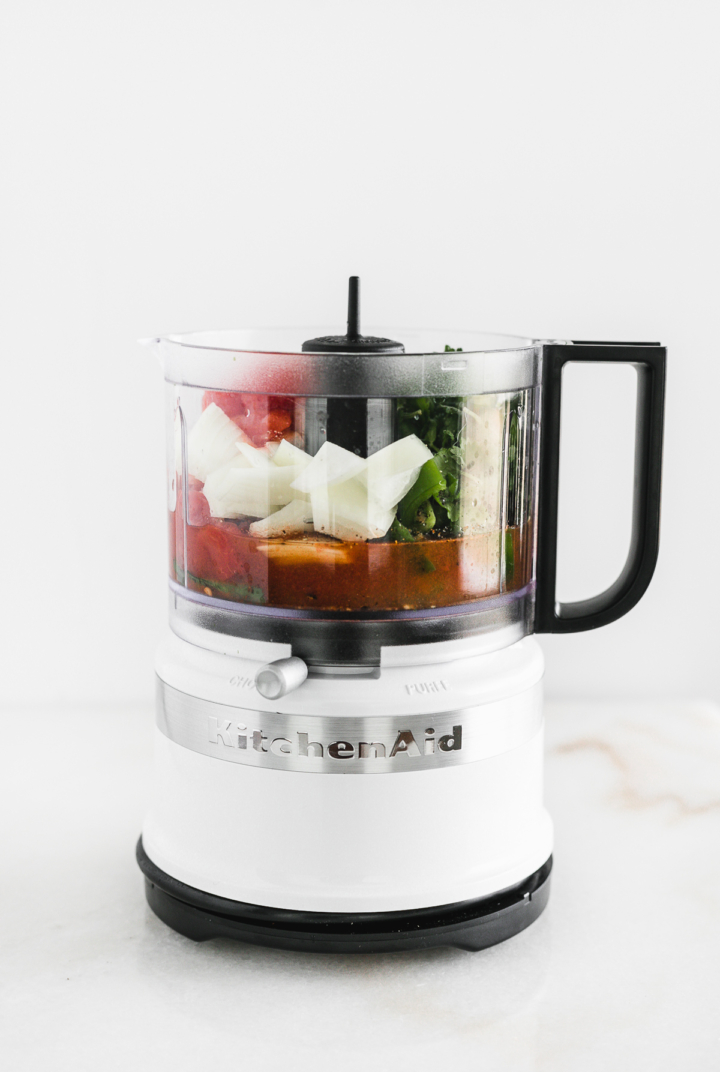 Something To Blend/Process With
Having a good blender or food processor is another essential for me. It makes it so much easier to make sauces, dressings, pesto, and even baked goods like muffins! While a blender is probably something you'll want if you make a lot of smoothies (I love my Vitamix!), I really love this KitchenAid Mini Food Processor because it works great for most jobs and is super easy to clean and store.
A Cheese Grater
This one may seem silly, but I've found that it's not fun to not have a cheese grater. If you can only find block cheese (which I like better for making mac and cheese anyway), but no grater, things get a little complicated. I also use it quite often to grate things like carrots and apples for baking. So if you don't have a cheese grater, get one.

A Big, Heavy Pot
The final piece of essential cookware on my list is a heavy pot with a lid, like a Dutch oven. These guys can do almost anything, from curries to beans to pot roast to bread. They help your food cook more evenly, not scorch on the bottom, make less of a mess, and can go from stove to oven easily. I love my Le Creuset Dutch Oven, as well as my Staub Dutch Oven.
I'll stop there for, though I can justify a lot of kitchen tools as essential (ask my husband!), because these are the things I reach for on a daily basis and will help you become much more flexible in your cooking, and hopefully enjoy it more!
Did I miss something? Tell me in the comments!