It seems everyone is eliminating dairy from their diets. Is that the best idea? Should you go dairy free, too? Not so fast.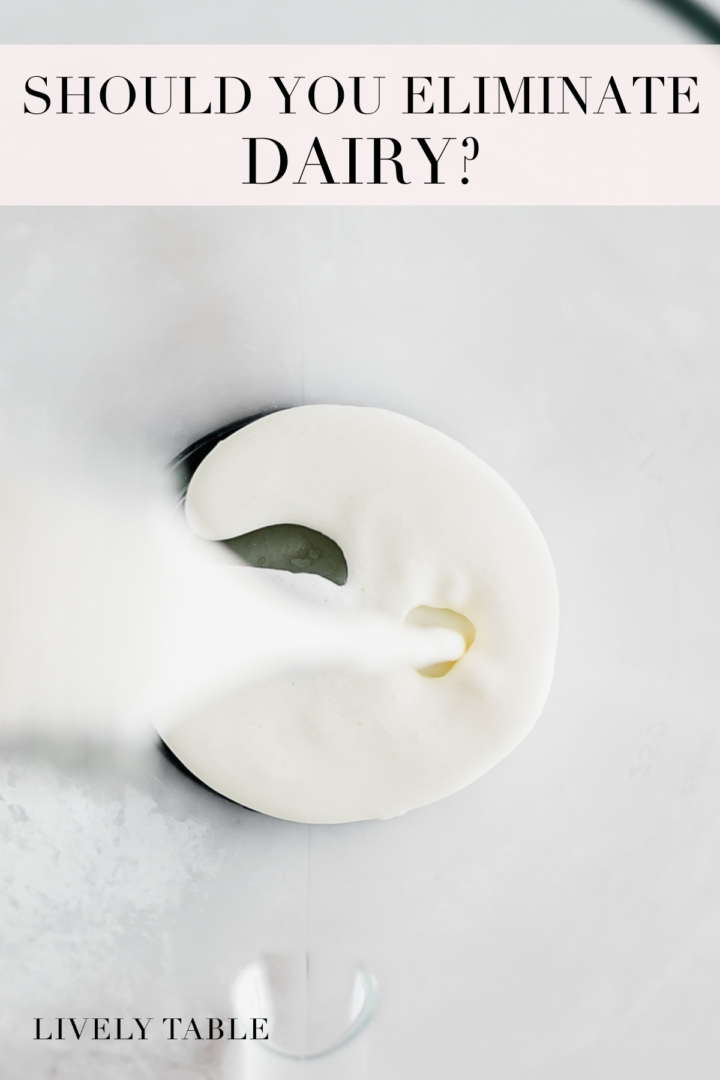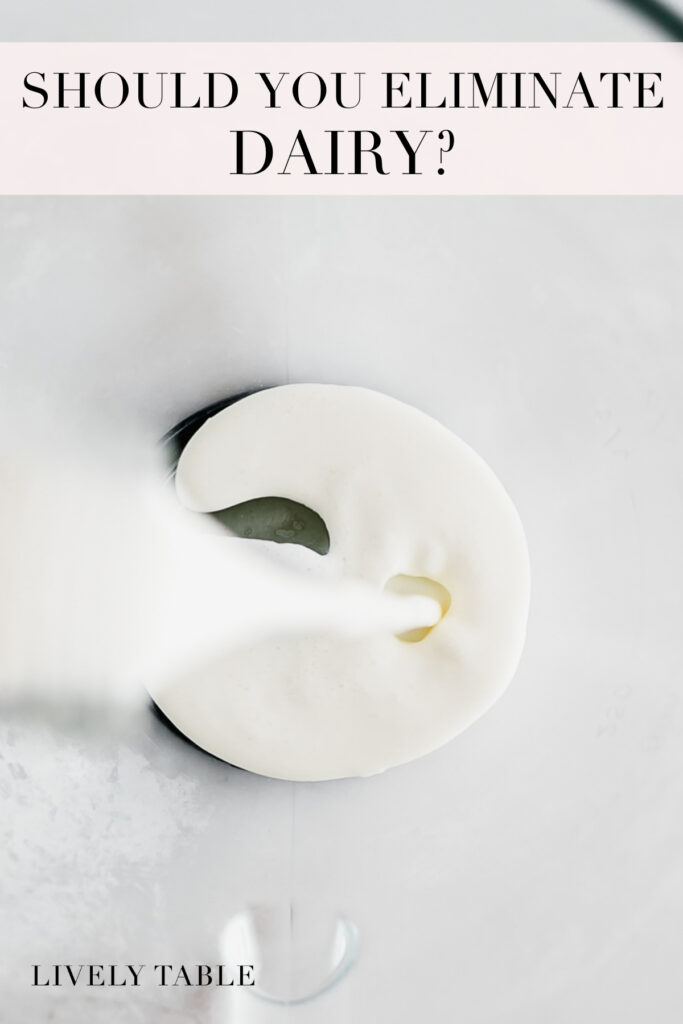 In case you haven't noticed, the plant based movement is huge right now. The dairy section of the grocery store probably contains more plant based milk alternatives than actual dairy milk. And there's been an explosion of non-dairy 'yogurt' too. With Instagrammers, celebrities, and 'influencers' touting the benefits of going dairy free, you may be wondering if you should be eliminating dairy from your diet, too.
But is that the best idea? Here's my professional advice as a dietitian.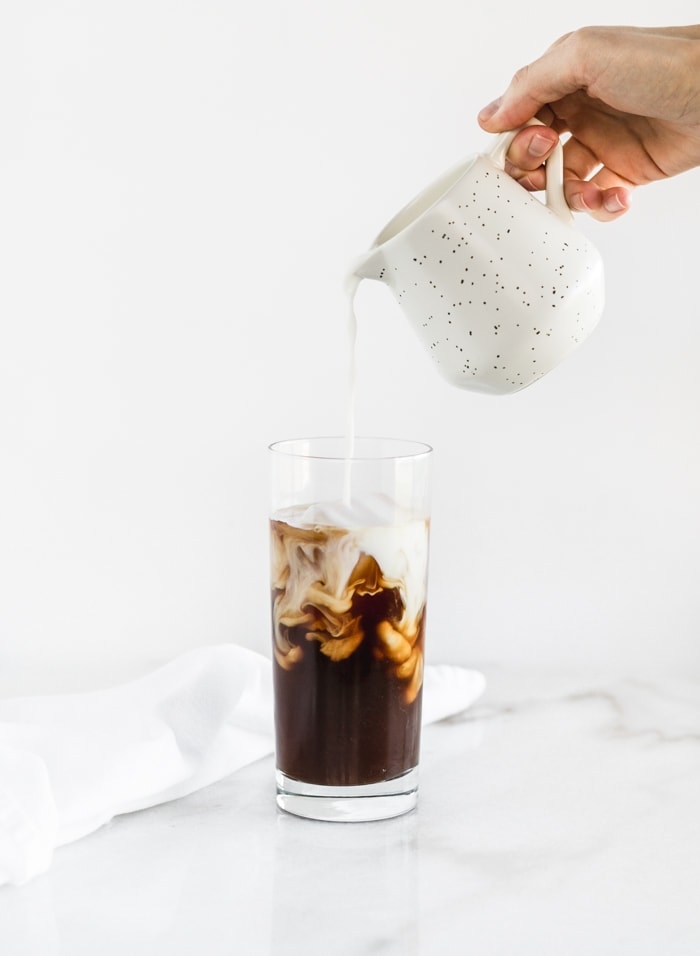 Should You Go Dairy-Free? Here's The Short Answer:
Reasons To Eliminate Dairy
You have an allergy. This one obviously requires you to remove dairy from your diet so that you aren't sick.
You are a strict vegan for moral or religious reasons.
Reasons To Maybe Eliminate Dairy
You are on a low FODMAP or other elimination diet to get to the root of digestive or other medical issues. Once you are in the re-introduction phase, you can determine if you can or cannot tolerate dairy.*
You are lactose intolerant. If it's truly a lactose issue, there are certain dairy products that you can probably tolerate. Some yogurts and cheeses are naturally low lactose, and there is also real dairy milk with the lactose removed.
Reasons NOT to Eliminate Dairy
You like the taste of dairy milk and yogurt and can tolerate it.
Your friend/favorite Instagrammer/celeb told you to eliminate dairy or animal products.
You think dairy-free is automatically healthier.

Should You Go Dairy-Free? Here's The Long Answer:
Let me start with this: if you're vegan or dairy-free for moral or religious reasons, this post is not for you. Also if it is necessary for you to eliminate dairy for a medical reason, this post is not for you. So please don't yell at me in the comments. For anyone else who may be reading this, here's why eliminating dairy may not be such a good idea.
The Nutrients
The biggest issue for me with eliminating dairy is the nutrition you'll be missing out on. Milk and yogurt are great sources of protein, calcium, and other essential nutrients like B vitamins. Dairy milk is also one of the main sources of vitamin D in American diets. With plant-based alternatives, you miss out on almost all of those benefits unless it's fortified.
One of the main reasons I love Greek yogurt is the protein content. Most brands contain upwards of 12 grams per serving. The protein makes it a great (super easy!) snack or addition to recipes for a protein boost. With plant-based yogurts, there's usually only one gram of protein, making it pretty useless to me.
That's not to say you can't get the nutrients found in dairy elsewhere, but it takes planning and careful consideration, and it's often much less convenient.
The Ingredients List
Another big issue I have with nondairy alternatives is the long ingredients list. Unless you're making almond milk or oat milk at home, there are usually so many additives like gums, oils, and starches to give dairy alternatives texture, stability, and taste. Lets compare some popular ones.
Milk: Milk, Vitamin D3.
Califia Farms Unsweetened Almondmilk: Water, Almonds, Sunflower Lecithin, Sea Salt, Potassium Citrate, Natural Flavors, Locust Bean Gum, Gellan Gum.
FAGE Total Plain Greek Yogurt (5%): Pasteurized Milk and Cream, Live Active Yogurt Cultures.
Silk Plain Soymilk Dairy Free Yogurt: Soymilk (Filtered Water, Soybeans), Cane Sugar, Corn Starch, Tricalcium Phosphate, Pectin, Natural Flavor, Dipotassium Phosphate, Sea Salt, Citric Acid, Live And Active Cultures, Mixed Tocopherols And Vitamin C Ester, Vitamin D2.
Chobani Coffee Creamer: Milk, cream, cane sugar, natural flavors, vanilla extract.
Chobani Oat Milk Creamer: water, organic whole grain oats, organic cane sugar, organic rapeseed oil, natural flavors, sea salt, calcium carbonate, gellan gum, dipotassium phosphate.
Butter: Cream, Salt.
Califia Farms Plant Butter: Coconut Oil, Avocado Oil, Water, Cashews, Tigernut Paste (Tigernuts, Sunflower Seed Oil), Fermented Oregano, Flaxseed and Plum Extract, Sunflower Lecithin, Sea Salt, Cultured Dextrose, Natural Flavor, Nutritional Yeast, Cultures, Beta Carotene.
The Taste
Some people truly don't like milk. That's fine! Find an alternative. But if you enjoy dairy, plant based alternatives leave a lot lacking. I do enjoy almond milk for some things and will buy it, but for pretty much everything else, non dairy products fall completely short in the taste and texture categories. My biggest issues are with 'plant butter' (hi, margarine!) and nondairy yogurts (especially plain versions). To get the creamy texture, companies often lean on coconut, which gives a coconut taste to everything, which isn't always wanted in plain varieties of yogurt. Products that don't have coconut tend to be watery and icky tasting (IMO). I also recently tried a vegan butter that smelled and tasted like feet, so there's that. And don't even get me started on dairy-free 'ice cream'.
The Price
One final hangup I have with plant based alternatives is the price. Nondairy alternatives are so much more expensive than their dairy counterparts. And since a lot of these products leave a lot to be desired (see above), I'd have a problem paying that much money for them. For example, at one of my local stores:
Siggis Skyr 5.3 oz: $1.50
Culina Yogurt Alternative 5 oz (one of the only acceptable ones IMO): $3.99
Regular 2% Milk 64 oz: $2.29
Oatly Oat Milk 64 oz: $4.99
What About Lactose Intolerance?
Fortunately, there are options for people with lactose intolerance who want to enjoy dairy products. Many dairy products are naturally lower in lactose, like yogurt and cheese. There are also many real diary milks and yogurts with the lactose removed so that you they can be tolerated. Finally, you may think you are lactose intolerant or cannot tolerate milk, but you may actually be sensitive to the a1 cow's milk protein. In which case, you'd be able to tolerate real milk made only from cows who specifically produce the a2 protein with no issues. (This is NOT people who have a diagnosed milk allergy!) A2 milk is now widely available, which is great news!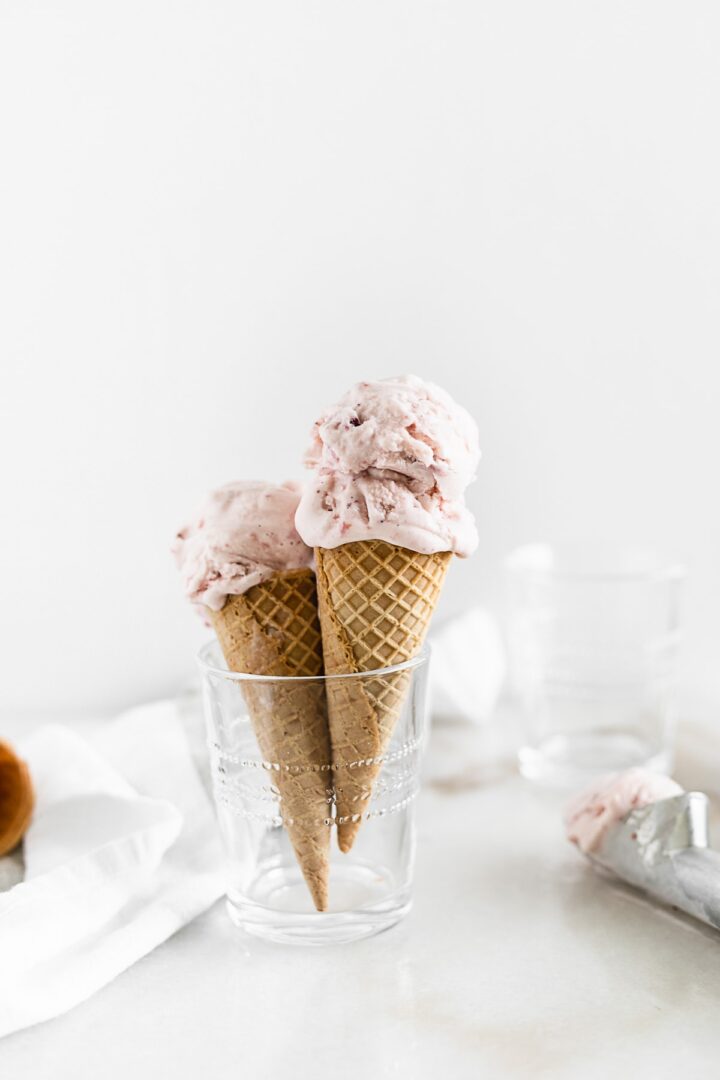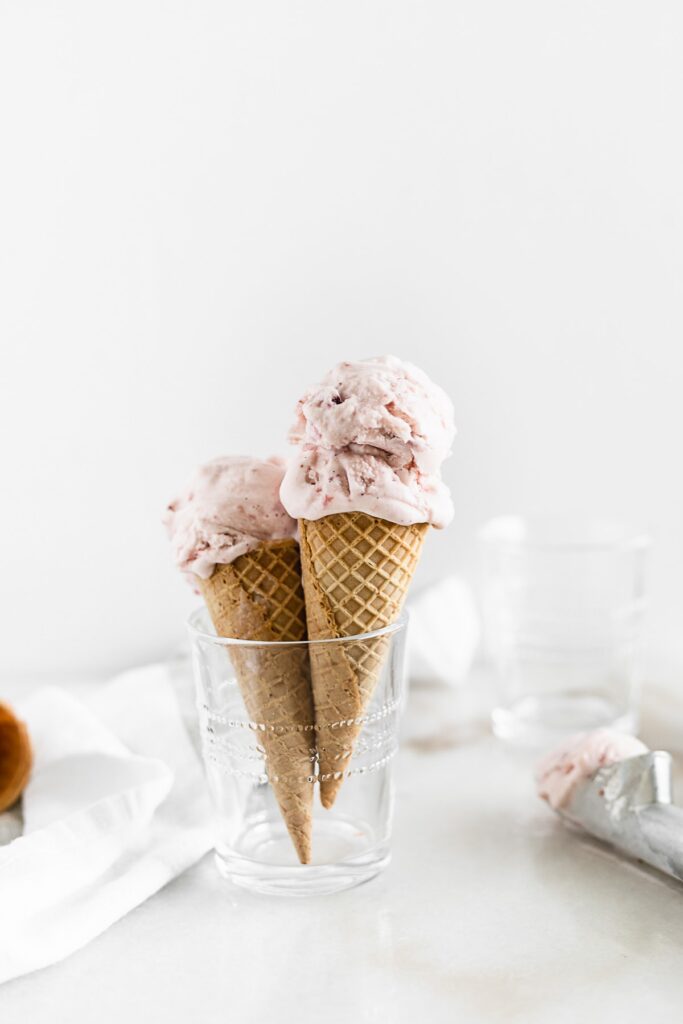 Bottom line? If you aren't avoiding dairy for specific medical/ethical reasons, it just doesn't make sense to eliminate dairy. Be weary of 'influencers' who recommend eliminating entire foods groups without any real facts to back it up. Personal anecdotes are not facts. That doesn't mean you can't try dairy alternatives. But if you're avoiding dairy because it seems healthier to do so, or because it's trendy, you may just be costing yourself more money and convenience.
*If you're on an elimination diet to see if you can tolerate dairy/lactose or not, it's important to use a diary to record your results and check back to see which foods you can add back into your diet. Don't just go on avoiding everything forever.