Enjoy classic Greek lamb souvlakis at home with this easy and delicious recipe featuring tender grilled lamb, tzatziki sauce and whole grain pitas.
I received free samples of Toufayan Pita mentioned in this post. By posting this recipe I am entering a recipe contest sponsored by Toufayan Bakeries and am eligible to win prizes associated with the contest. I was not compensated for my time.
I'm so excited about today's recipe, y'all. I've wanted to share a recipe fore homemade Greek souvlakis for a long time, and thanks to this month's Recipe ReDux contest with Toufayan, I finally have the perfect reason to!
I'm sure I would have gotten around to it eventually, but why wait when I have a recipe this delicious to share with you?!
When Mr. Table and I lived in Dallas, one of our favorite restaurants to go to was a Greek place called Ziziki's. It was within walking distance from our condo so we would make a date night out of walking down and enjoying some delicious Greek food and making a stop at our favorite frozen custard shop before heading home.
Ziziki's is where we first tried souvlakis, and we were immediately hooked. I wish I had a cooler story, like trying a Souvlaki while traveling through Europe, but I don't. I guess that's what bucket lists are for.
Now that we have a big enough kitchen and grilling situation outside, Mr. Table and I have been making our own souvlakis at home with lamb, chicken, and even salmon. They are absolutely amazing, and so perfect for celebrating warmer weather, but they used to take so much work.
I used to make my own pitas since it's hard to find whole grain options that taste good. Luckily, Toufayan makes multiple whole grain pitas that not only taste amazing, but are made with wholesome ingredients, so I can feel good about making these healthier Greek souvlakis with less work in the kitchen.
The results of these easier lamb souvlakis are to die for. A warm, whole grain pita filled with juicy marinated lamb grilled to perfection and topped with creamy tzatziki, feta and red onion is heaven. It makes a wonderfully nutritious dinner on a relaxing weekend along with a Greek salad and a glass of wine.
If you love Greek food but have never tried it at home, you have got to try this souvlaki recipe. It's the perfect recipe to get your feet wet with lamb, and it's an easy and healthy dinner that you'll make again and again. No fancy restaurant or trip to Europe necessary!
To see more delicious RD-approved recipe featuring Toufayan pitas, click below!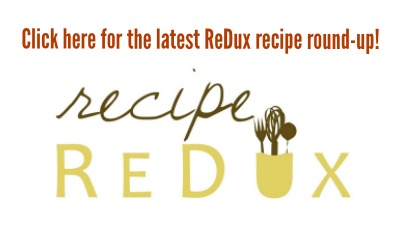 Enjoy classic Greek lamb souvlakis at home with this easy and delicious recipe featuring tender grilled lamb, tzatziki sauce and whole grain pitas.
Ingredients
For lamb skewers:

1 lb lamb chops
1/4 cup red onion, finely diced
2 cloves garlic, minced
Juice of 1 lemon
1/4 cup red wine vinegar
1/4 cup olive oil
1/2 tsp kosher salt
1 tsp coarsley cracked black pepper
1 tbsp dried oregano
For Pitas:

4 Toufayan Whole Wheat Pitas
1/4 cup thinly sliced red onion
1/4 cup crumbled feta cheese
1/2 cup tzatziki sauce
Fresh dill, for garnish
Instructions
Cut lamb chops into 1-inch cubes and place in a container. Add diced onion, garlic, lemon juice, vinegar, olive oil, salt, pepper, and oregano. Stir to combine and cover. Let lamb marinate in the refrigerator 1-2 hours.
Heat grill to medium-high heat. Skewer lamb onto metal skewers or presoaked wooden skewers. Grill lamb
Heat pitas on the grill until just warmed but still soft and pliable. Top with lamb, onion, feta, tzatziki sauce and fresh dill. Enjoy!
https://livelytable.com/lamb-souvlakis/
Recipe copyrighted by Lively Table. Thanks!
Love this recipe? PIN it!