For quick, healthy snacks that you can prep in advance, you can't beat no bake energy balls! Filling, delicious, and made with nutritious ingredients, these snack balls are perfect for pregnancy, postpartum, and pre- or post-workout.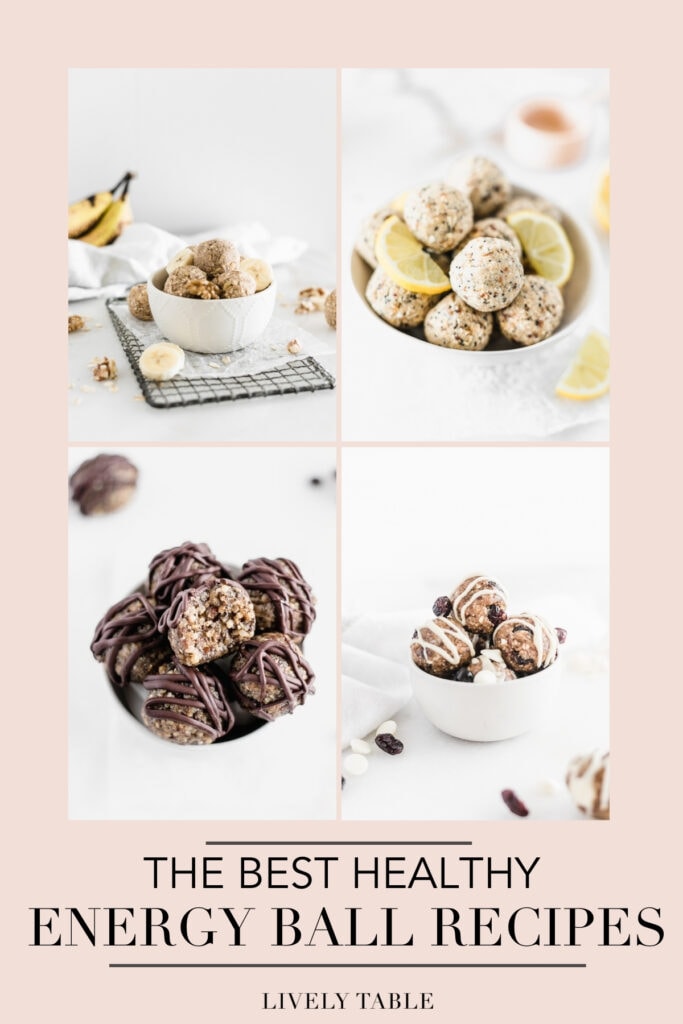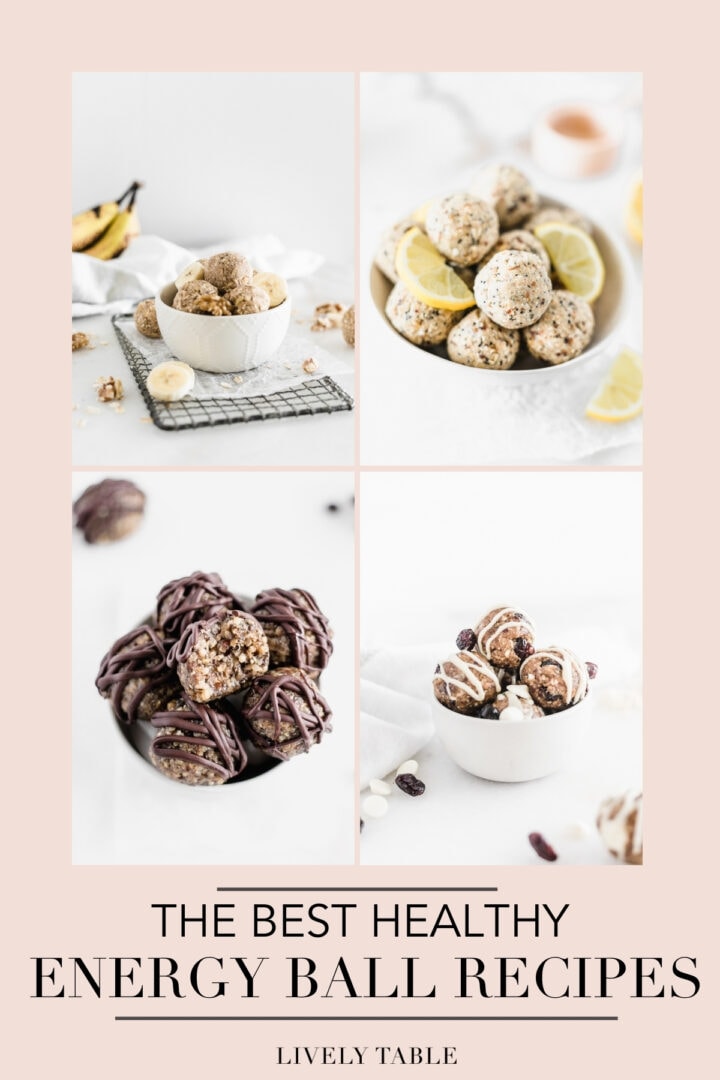 Are you as obsessed with energy balls as I am? If so, you'll love this new roundup of energy ball recipes! You're sure to find a new favorite in the collection of snacking gems below.
What Are Energy Balls?
Energy balls, also called snack balls, snack bites, energy bites, and ten other things on the internet, are little balls of joy made from healthy ingredients like oats, dates, and nuts or nut butter. They're super easy to whip up and store in the refrigerator for any time you need a little something quick to easy your hunger pangs and give you lasting energy. And the flavor possibilities are endless. If you haven't jumped on the energy ball train yet, you should!
What Makes Energy Balls So Great?
I simply could not understand the obsession with energy balls until I became a mom. Then BOOM. I got it. Because energy balls are:
NO BAKE. They're all super easy to make with either a food processor or just a bowl!
Meal prep friendly. Make a batch and have snacks ready to go in the refrigerator for a few days!
Easy to eat. You can pop one in your mouth with one hand. Perfect for busy moms!
Healthy. All of these energy ball recipes are made with nutritious ingredients like oats, seeds, nuts or nut butter, and dried fruit, and they all have either no added sugar or very little. That adds up to a filling, satisfying snack with the perfect combination of fiber, protein and healthy fat to keep you going with steady, lasting energy.
Why They're My Go-To For Nursing Mamas
They're filling.
They're super easy to grab when you're hungry. Which is ALL. THE. TIME. if you're breastfeeding.
They're great for milk production! The base of most snack balls is oats, which are great for lactation because they contain beta-glucan, a polysaccharide that increases the breastfeeding hormone prolactin. The healthy fats and high quality carbs are also great for new mamas who are breastfeeding.
The Most Delicious, Healthy Energy Snack Balls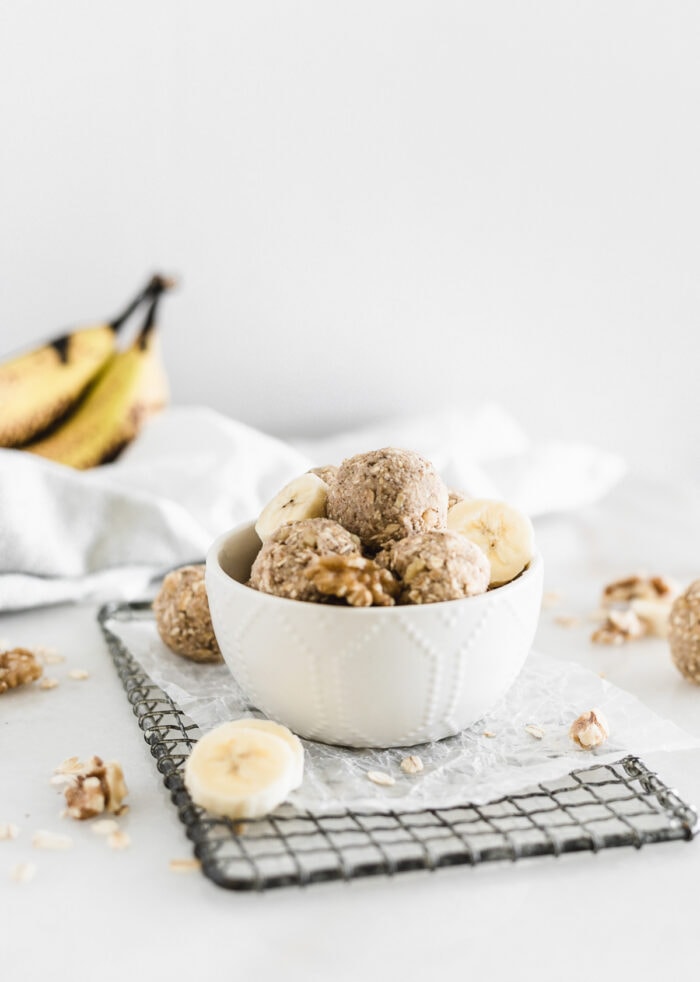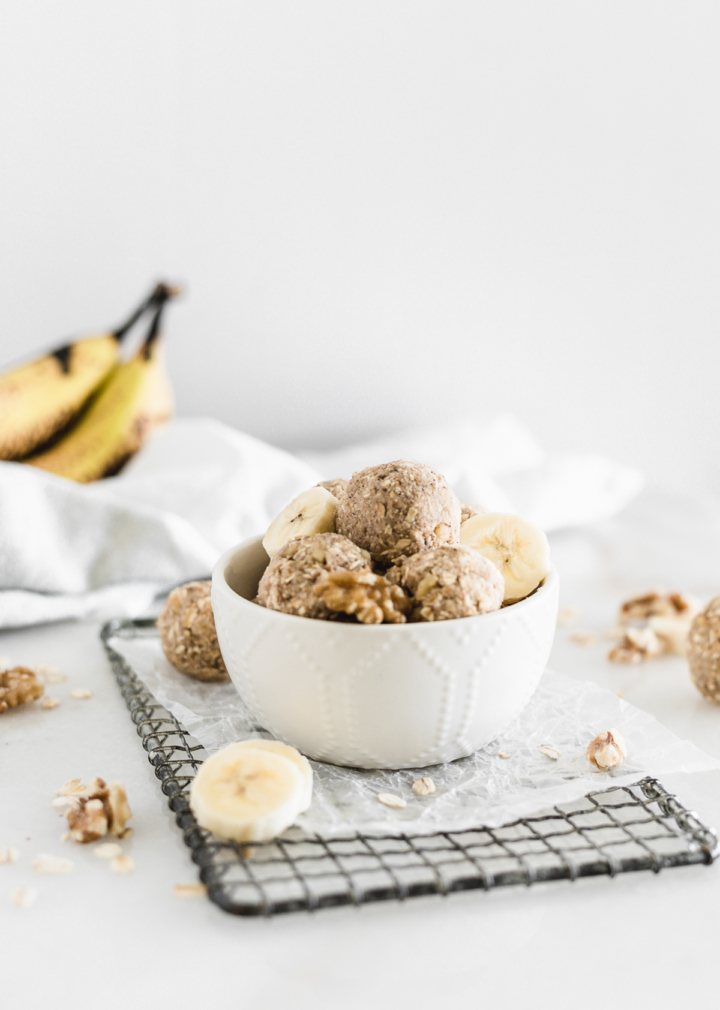 No Bake Banana Bread Balls These delicious no-bake banana bread balls taste like banana bread and have no added sugar.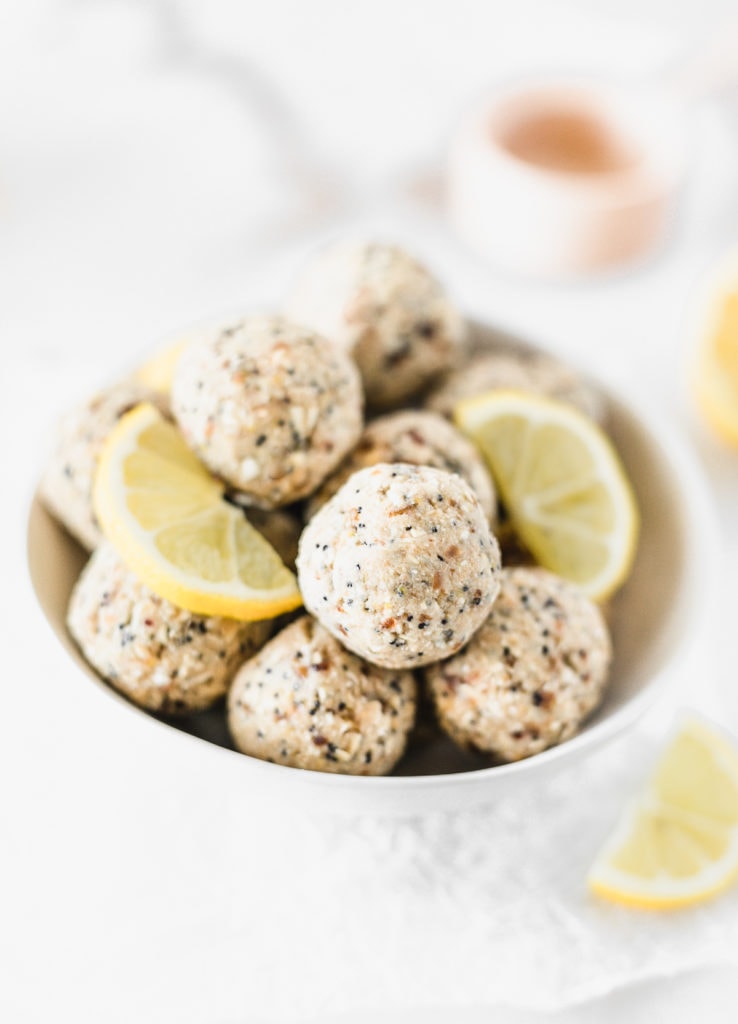 Lemon Poppy Seed Snack Balls These healthy, no bake lemon poppy seed snack balls are the perfect make-ahead snack to help you power through your day. With their bright, cheery flavor, simple ingredients, and no added sugar, they'll help you beat that afternoon slump for sure!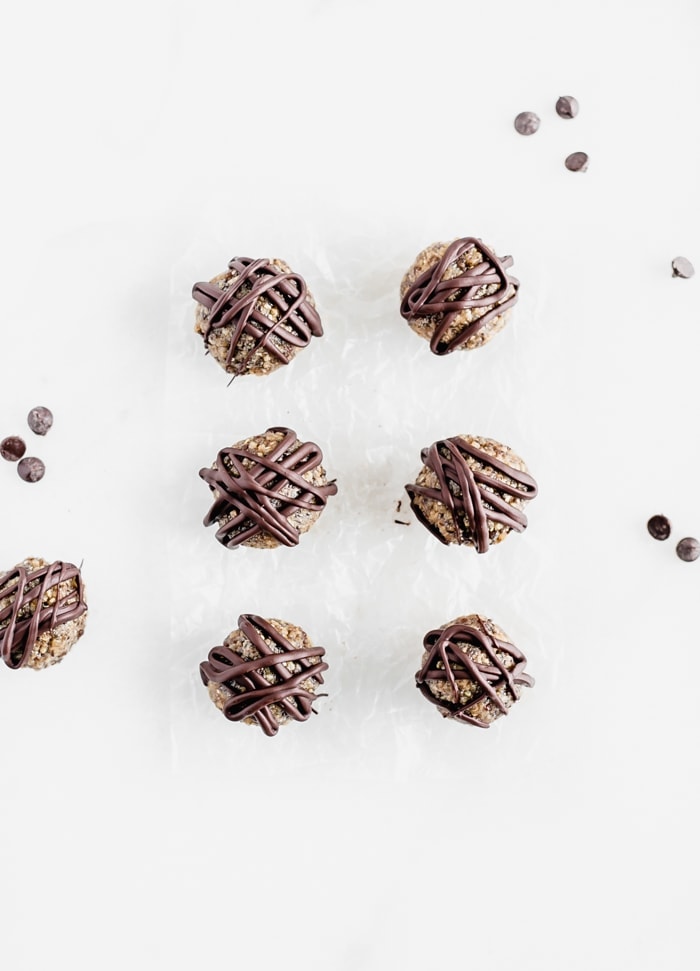 Quinoa Peanut Butter Cup Protein Balls These peanut butter cup quinoa energy balls are made with leftover quinoa, chia seeds, peanut butter, and a chocolate drizzle for a delicious snack that is easy and full of healthy fats and plant protein.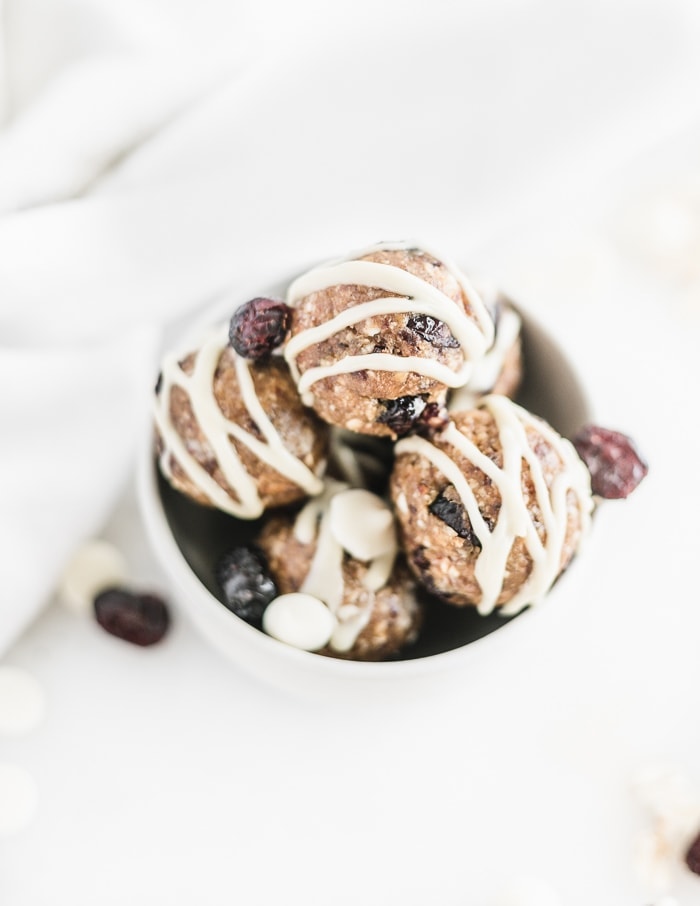 White Chocolate Cranberry Bliss Balls White chocolate cranberry bliss balls filled with cranberries and white chocolate are just like your favorite cookie bar, but with nutritious ingredients like oats, dates, and cashew butter.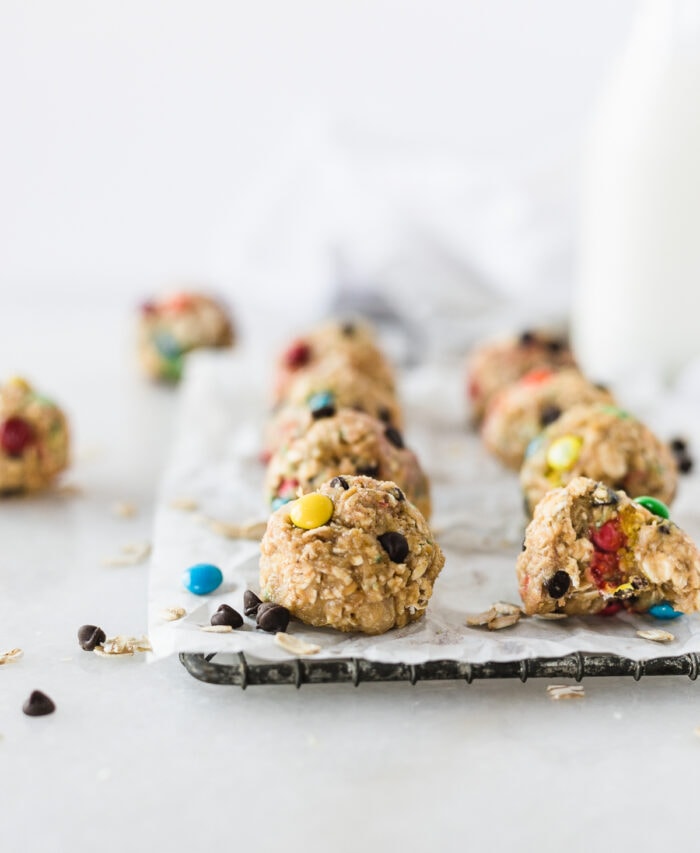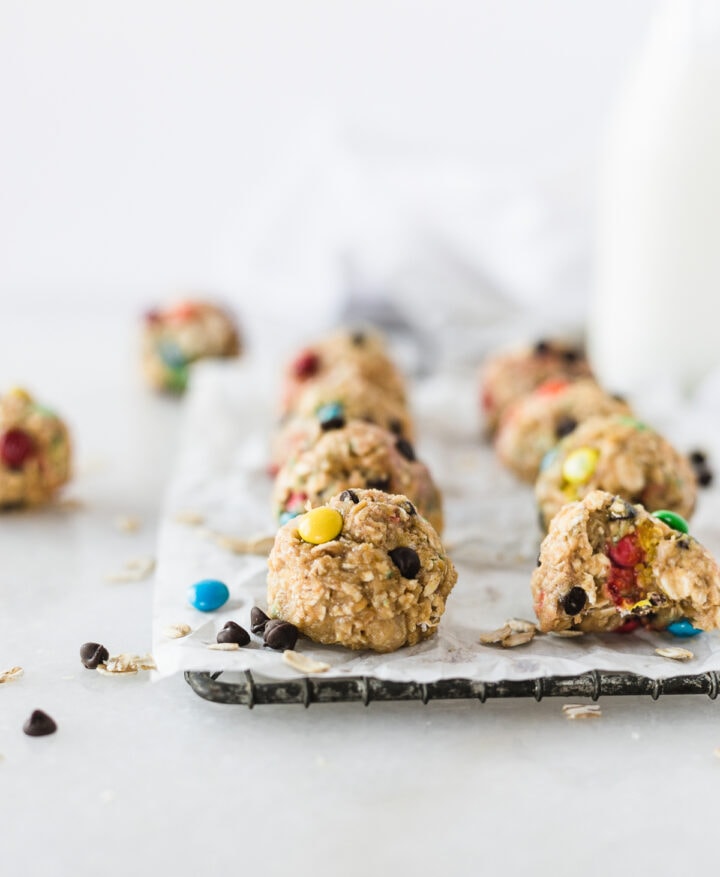 No Bake Monster Cookie Snack Balls 5-Ingredient Monster Cookie Snack bites are just like your favorite cookie, but in healthier, no-bake form! Prep these ahead for a delicious snack you can grab right out of the refrigerator.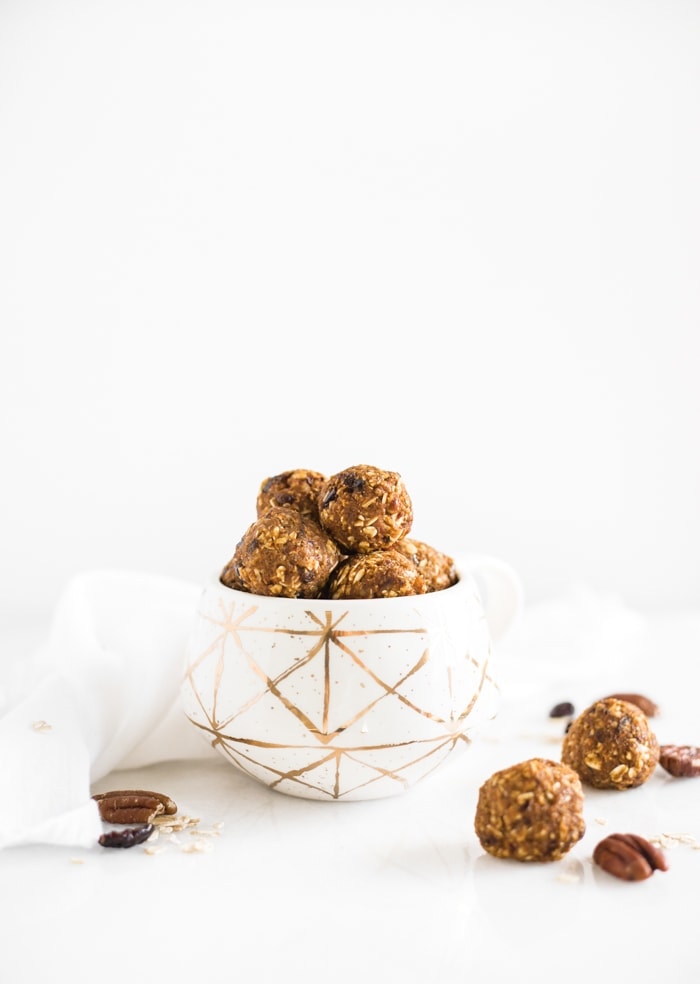 Pumpkin Protein Balls with Cranberries and Pecans These healthy pumpkin protein balls with pecans and cranberries are the ultimate easy and healthy fall inspired snack.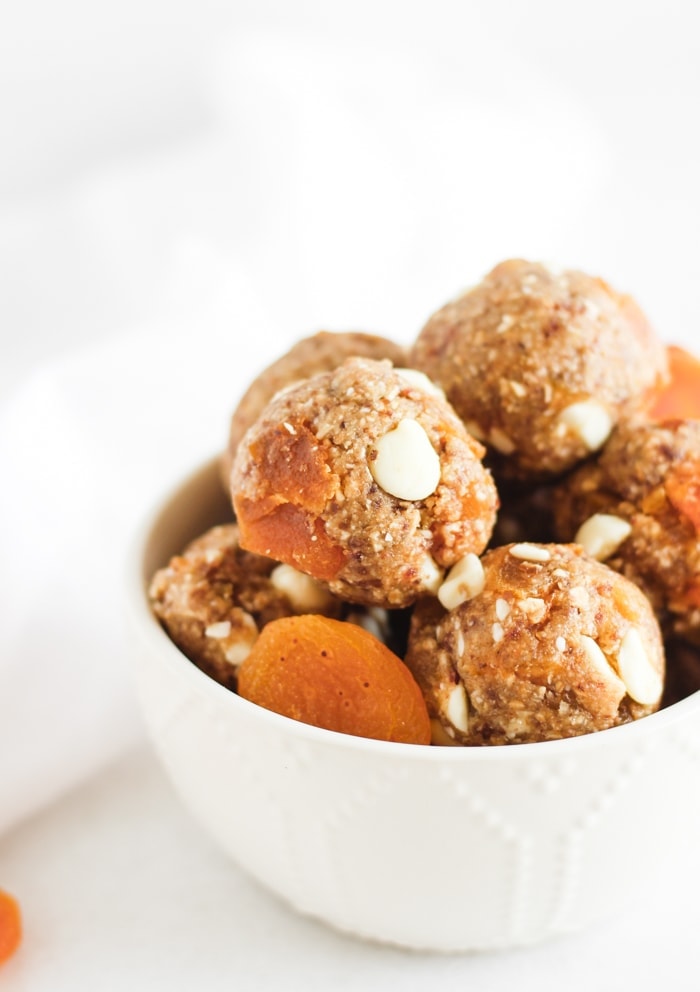 Apricot White Chocolate Snack Balls Apricot white chocolate snack balls are delicious, healthy snacks that are easy to prep ahead and grab as you need them.