Do you love rice but are looking for a rice substitute? Then you've come to the right place. There are a variety of healthy rice alternatives that you can use in your cooking. So whether you are trying to cut down on carbs or want to try something new, there is sure to be a rice replacement on this list that fits your needs.
The 8 Best Alternatives to Rice
1. Quinoa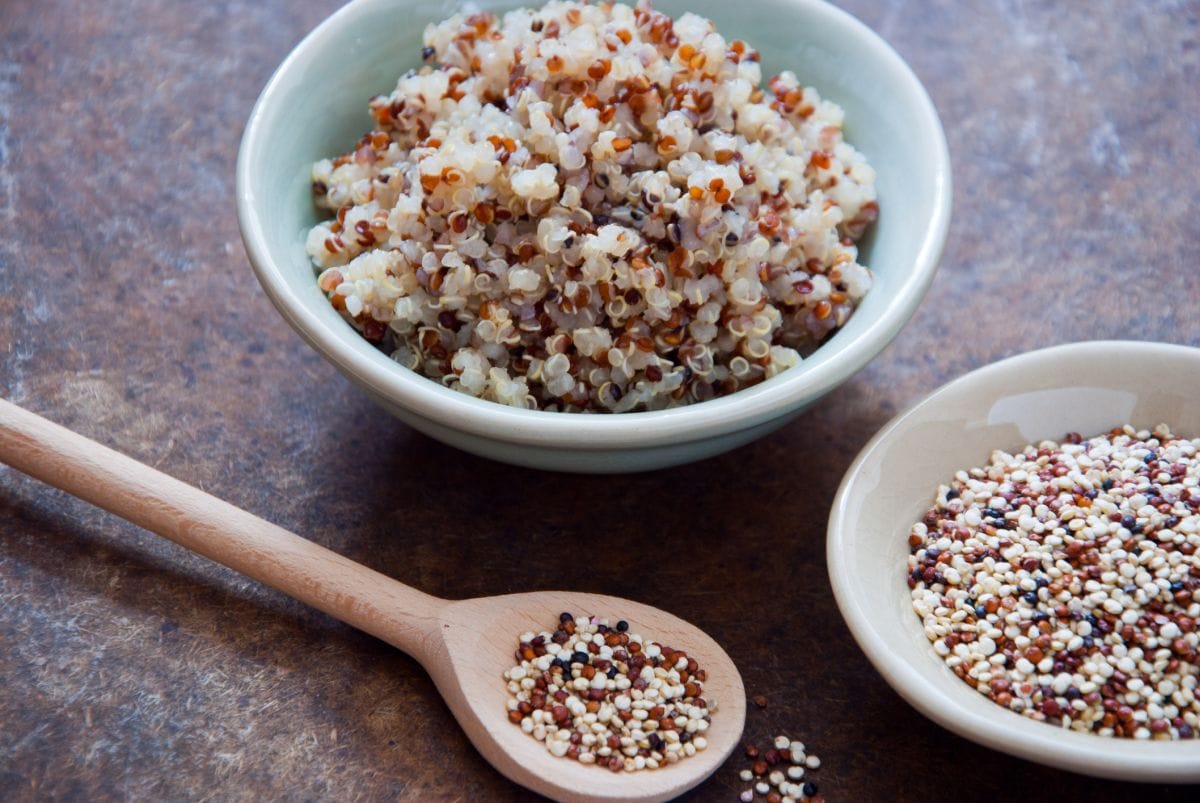 Quinoa is a great substitute for rice because it has a light, fluffy texture similar to rice. Quinoa is a complete protein, meaning it contains all 9 essential amino acids. It is also high in fiber and magnesium. Plus, it has a delicious nutty flavor that pairs well with a variety of dishes. Swapping quinoa for rice can add nutritional benefits to any meal.
2. Cauliflower rice
Cauliflower rice has a similar texture to rice when cooked, making it an easy swap in recipes. It's low in calories and high in fiber. Cauliflower rice is versatile and can be used in a variety of dishes from rice bowls to sushi rolls. Cauliflower rice is a great substitute for regular rice if you're looking to incorporate more nutritious options into your diet.
3. Barley
One reason why barley is a good substitute for rice is because it has a chewy texture and nutty flavor that pairs well with various dishes. Barley is high in fiber and protein, making it a filling and nutritious alternative to rice.
4. Bulgur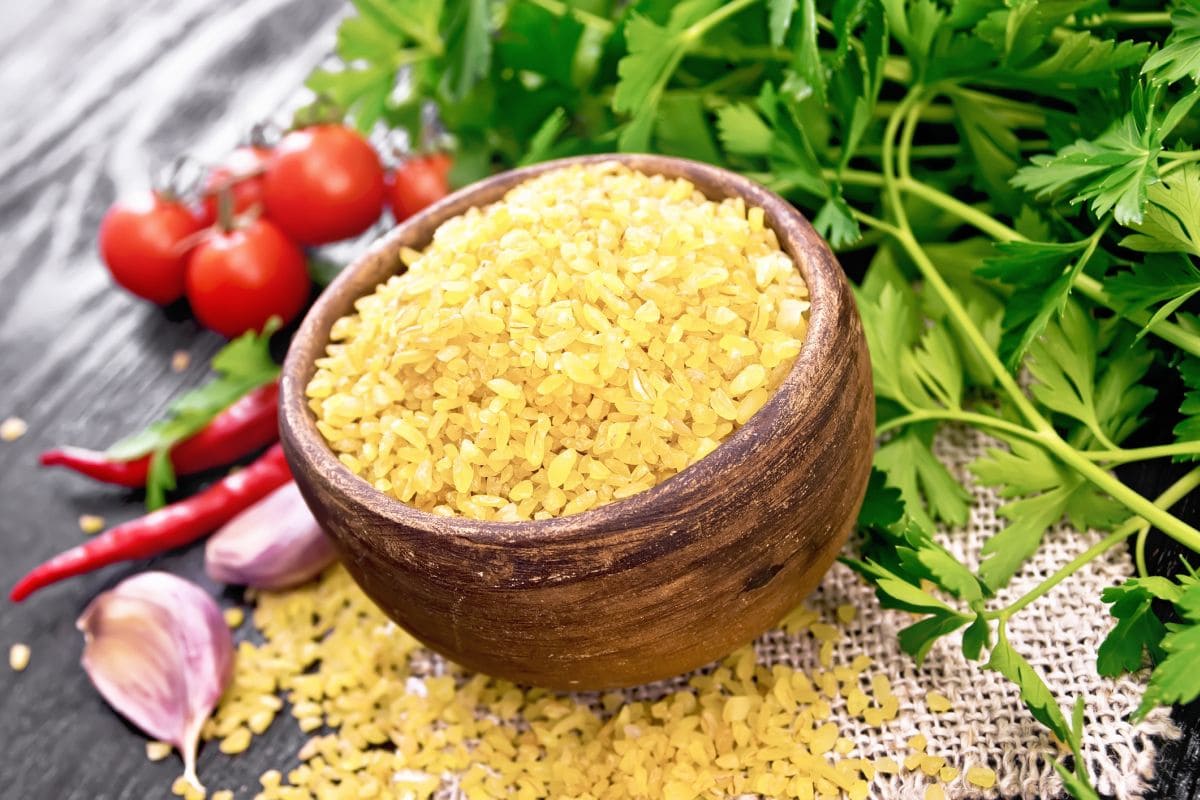 Bulgur is a whole grain that is quick and easy to cook, making it a convenient choice for busy weeknight meals. One of the main benefits of bulgur is that it is higher in fiber and protein than rice.
5. Farro
Whole-grain farro is also high in fiber and protein. Farro has a nutty flavor and chewy texture that adds depth to dishes. Like rice, it can be used in salads, soups, or as a side dish.
6. Couscous
One reason why couscous is a good substitute for rice is its quick cooking time. Unlike rice, which can take up to 20 minutes or more to cook, couscous only takes about 5-10 minutes. Couscous has a subtle nutty flavor and a light and fluffy texture that pairs well with many different dishes. Couscous offers convenience and versatility as a rice substitute.
7. Millet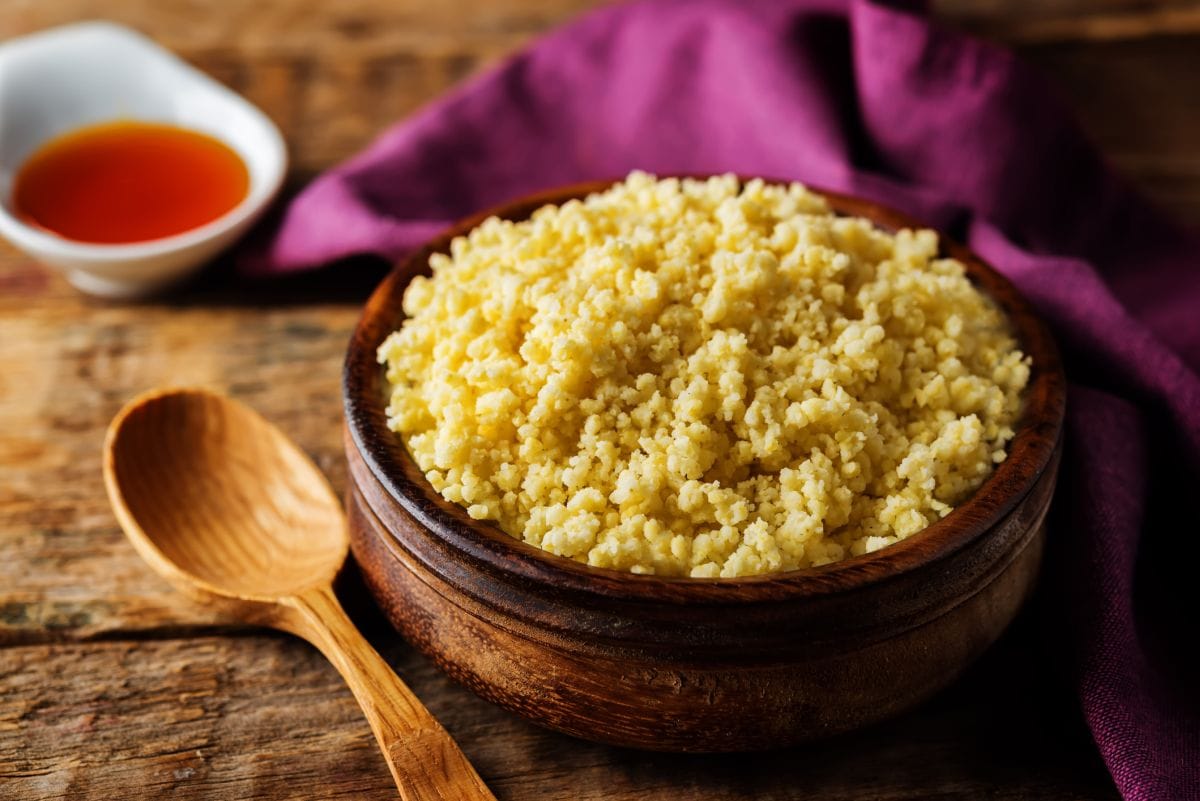 Millet is a gluten-free grain, so it is a good rice substitute for those with gluten sensitivities or Celiac disease. It has a mild, nutty flavor that pairs well with a variety of dishes. Millet is high in essential minerals like magnesium and phosphorus as well as B vitamins and protein.
8. Polenta
Polenta is also a gluten-free rice substitute. It has a hearty, filling texture and can be flavored with various herbs and spices to suit any dish. Polenta also provides a good source of protein and essential minerals, such as iron and calcium.
Low-Calorie Rice Substitute
A popular low-calorie rice substitute is cauliflower rice. It has fewer calories than traditional white rice and provides more nutrients and dietary fiber. You can buy cauliflower rice in the refrigerated or frozen section at the grocery store. Or you can make cauliflower rice by grating or processing cauliflower into small grain-like pieces.
Using leafy greens, such as lettuce or cabbage, as a base for a stir-fry can also provide a low-calorie and nutrient-rich alternative to rice. Experimenting with different types of substitutes can add variety to meals while also supporting weight loss goals.
Low Carb Rice Substitute
Cauliflower rice is also a great low carb rice substitute. It has a similar texture to traditional rice but is lower in carbohydrates and adds a boost of vegetables to your diet. Other options include broccoli rice or spaghetti squash. Each of these alternatives has fewer carbs than white or brown rice. Experiment with different recipes to find the one that suits your taste and dietary needs.
Diabetic Rice Substitute
Cauliflower rice is a good diabetic rice substitute because it has fewer carbohydrates than rice. If you have diabetes, it is important to consult with a healthcare professional before making any significant changes to your diet.
Orzo Vs Rice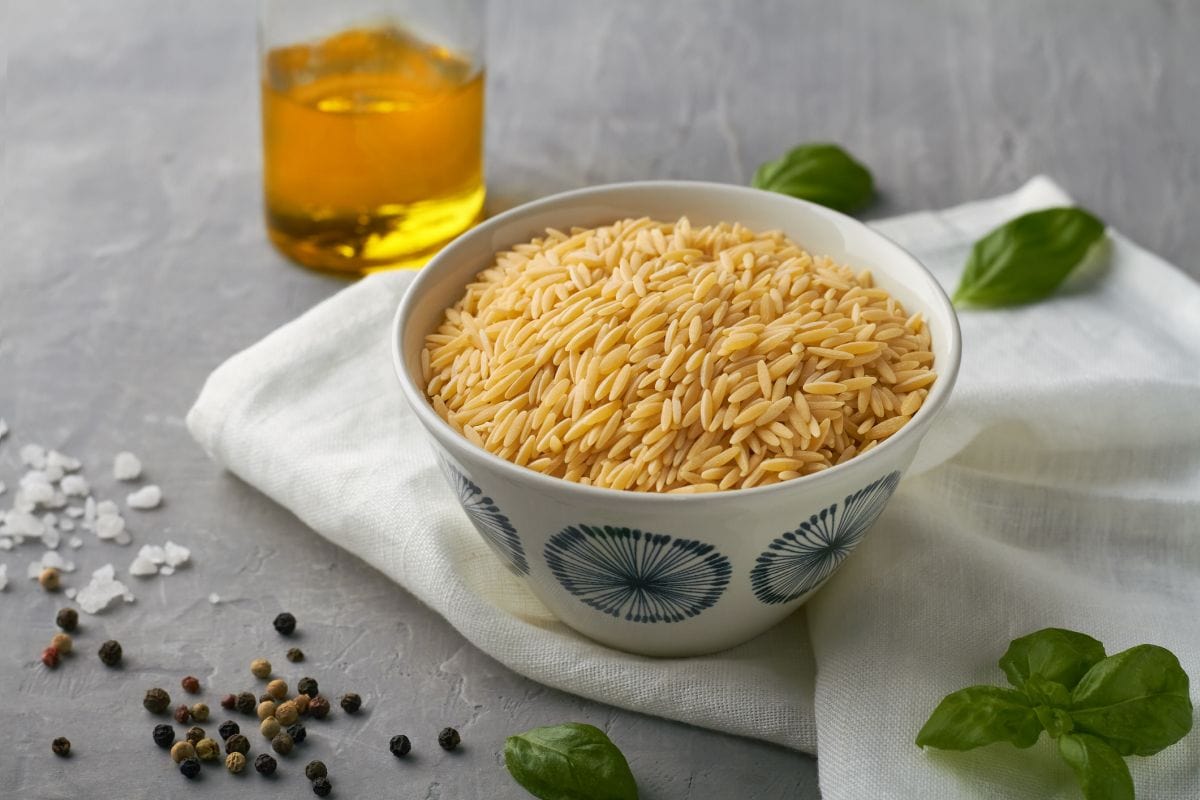 Is orzo a good rice alternative? It depends on your health goals and personal preference. Orzo has a similar texture and shape to rice, so it can make a good substitute in dishes like stir-fries or salads. But orzo isn't a healthier rice replacement.
Orzo is a type of pasta made from white semolina flour. So it also has less fiber, protein, and nutrients than whole grain rice. But both orzo and rice can be a part of a healthy diet as long as they are paired with plenty of vegetables and lean protein sources. It is important to consider the overall nutritional profile of a dish rather than focusing on one single ingredient.
Bottom Line
You have many options for rice substitutes that can add variety to your meals and meet different dietary needs. It's hard to say what is the healthiest rice alternative. From cauliflower rice to quinoa, there is sure to be a rice substitute that fits your needs. Experiment with different types of grains and vegetables to find the rice substitute that works best for you.