If you're looking for a piquillo peppers substitute, you've come to the right place. Do you have a piquillo pepper recipe that you love but don't live near a store that sells piquillo peppers? Or maybe you want to try something different in your recipe. Either way, I've got you covered.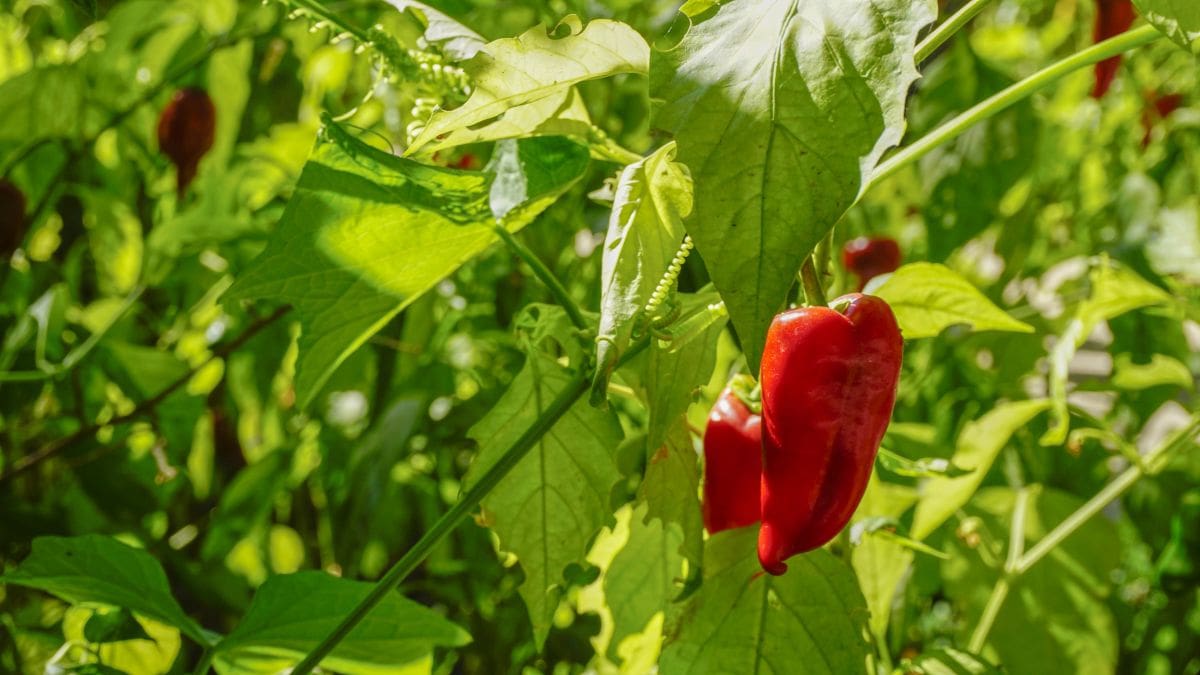 Piquillo peppers are a delicious ingredient, but they can be hard to find in some areas. If you can't find piquillo peppers or don't want to spend the money on them, don't worry. There are plenty of great substitutes that will give your dish the same flavor profile. There are many different types of peppers out there, so it shouldn't be too hard to find one that will work in your recipe.
What Are Piquillo Peppers?
Piquillo peppers are small, sweet red peppers native to Spain. Piquillo peppers have a sweet, smoky, and fruity flavor. You can find them canned or jarred in specialty grocery stores. You can also make them at home by roasting and peeling fresh red piquillo peppers.
Pairing well with ingredients such as Spanish Manchego cheese, cured meats like chorizo and jamón serrano, and tuna, piquillo peppers add depth and flavor to any dish.
Piquillo Peppers Nutrition
Piquillo peppers are full of nutrients and help you get your daily servings of fruits and vegetables. They are high in nutrients and low in calories, making them a nutritious addition to any meal.
Piquillo peppers are a great source of vitamin A, vitamin C, and phytonutrients. Incorporating piquillo peppers into your diet can help boost your intake of essential nutrients while adding delicious flavor to your meals.
Are Piquillo Peppers Hot?
It is a common misconception that all peppers are hot, but this is not the case. Piquillo peppers have a mild and slightly sweet flavor with little to no heat. And if you prefer no hint of heat at all, remove the seeds before cooking or serving.
Piquillo peppers are definitely on the milder side of the spice spectrum. But while they may not be as fiery as some other pepper varieties, they still add an enjoyable flavor to your meal.
The Best Piquillo Peppers Substitute
If you can't find piquillo peppers or want to try something different, there are plenty of great pepper substitutes that will give your dish a similar flavor profile. You can also substitute piquillo peppers in place of some of these peppers.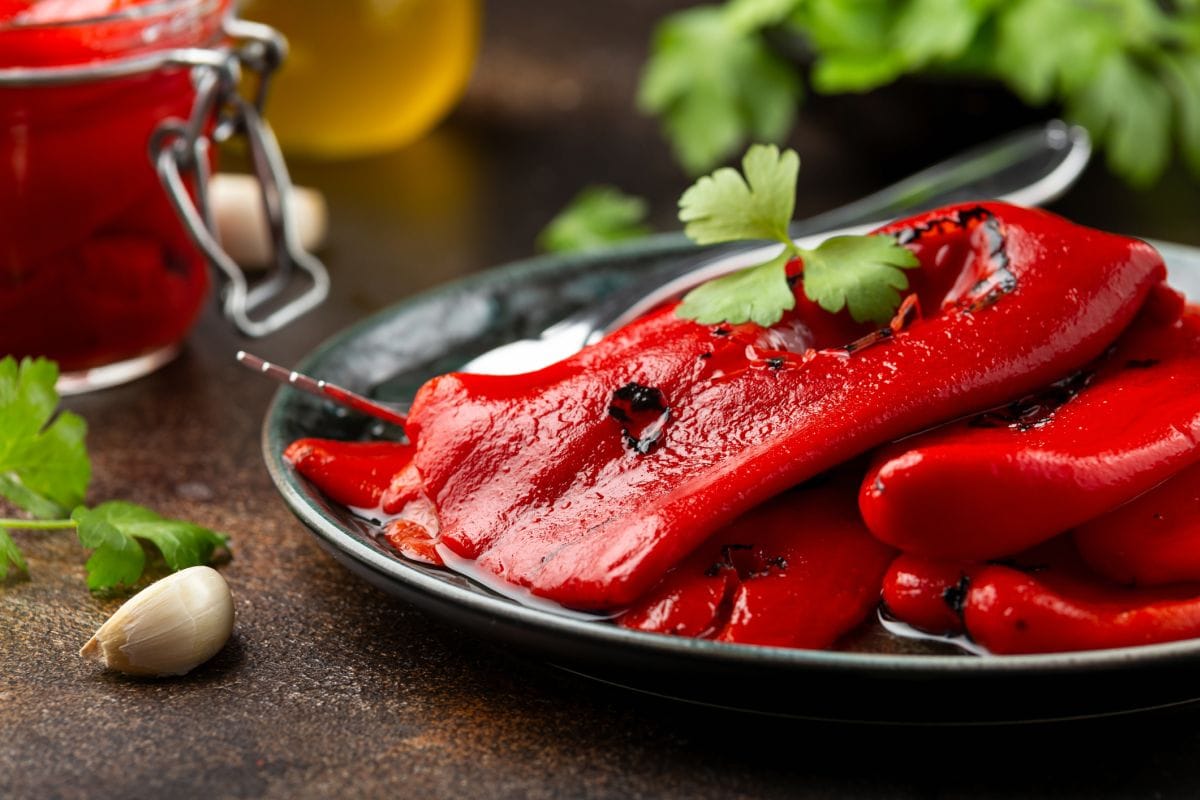 Roasted red bell peppers may be the best piquillo peppers substitute. They are easy to find in grocery stores and have a sweet and smoky flavor that is similar to piquillo peppers.
These dried Mexican chiles have a subtly smoky and fruity taste, making them a good substitute for piquillo peppers.
Like piquillos, roasted red jalapenos have a mild heat and smokiness that adds depth to dishes.
Pickled cherry or grape peppers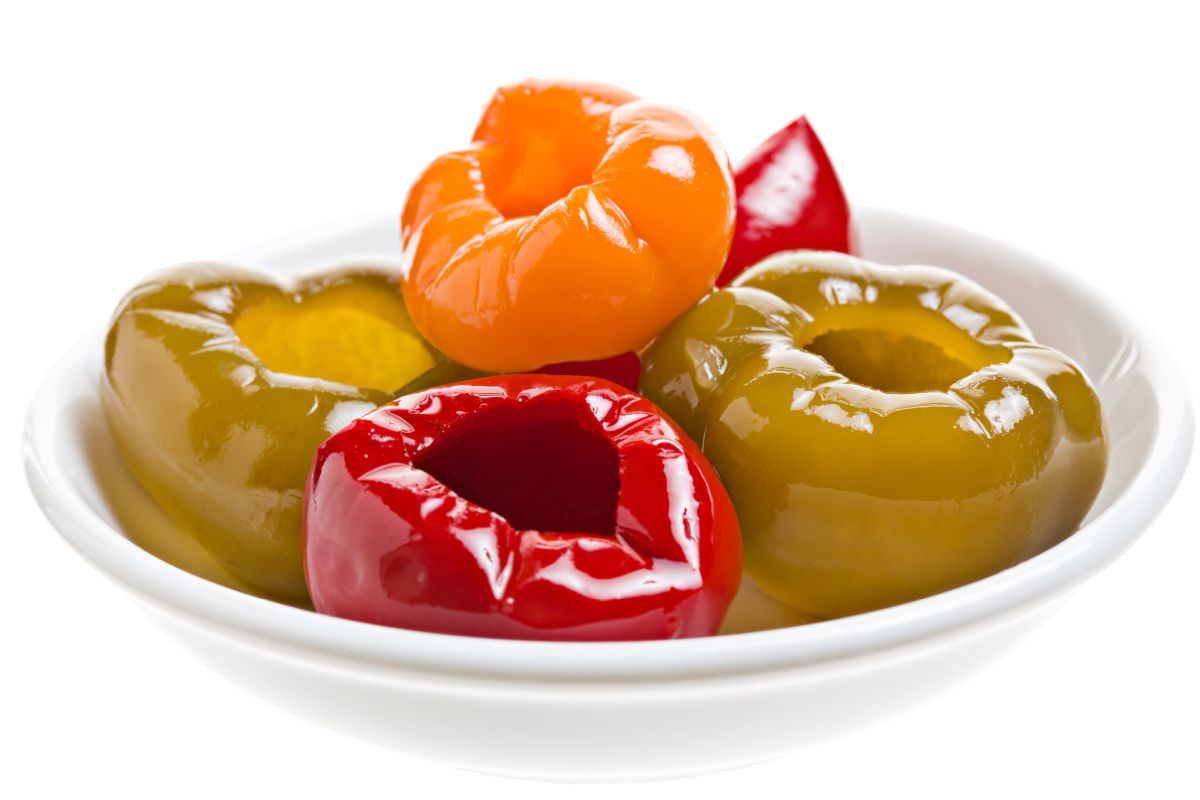 These small, sweet peppers pack a bit of heat and have an intense flavor that are suitable as a substitute for piquillos.
The key is to find peppers with similar levels of sweetness and smokiness to piquillos. Experiment with different options to find the perfect substitution for your dish. While these options may provide a similar flavor and texture, they may not offer the same level of smokiness as piquillo peppers. The best substitute will depend on the specific dish and individual taste preferences.
Ways to Use Piquillo Peppers
You can enjoy piquillo peppers as a snack on their own or added to dishes for added flavor and nutrition. Here are some common ways to use this versatile pepper:
Piquillo peppers are often roasted and peeled before being used in a variety of dishes, including tapas, salads, sandwiches, and sauces.
You can use piquillo peppers in recipes like paella and gazpacho.
Piquillo pepper puree is often used as a base for various sauces and dips.
Piquillo peppers are often used in Spanish cuisine as a stuffing for dishes such as croquettes or empanadas.
Use piquillo peppers as a topping for pizzas or sandwiches.
For variety, substitute piquillo peppers in place of other sweet peppers.
Stuffed Piquillo Peppers
Stuffed piquillo peppers are a popular tapas dish in Spain. The sweet and smoky piquillo peppers are stuffed with a combination of ingredients, such as salty Spanish chorizo, creamy goat cheese, and earthy mushrooms. They are often drizzled with a balsamic glaze before serving.
These flavorful stuffed peppers make for a delicious appetizer or snack. Try topping them with a sprinkle of fresh parsley for added color and taste. For an extra kick, add some diced jalapenos to the stuffing mixture. However you prepare them, stuffed piquillo peppers are sure to be a crowd-pleaser at any gathering.
Bottom Line
Piquillo peppers are a popular variety of roasted pepper in Spain. They add a unique and delicious flavor to dishes. While they may be harder to find than other pepper varieties, there are plenty of great substitutes that will provide a similar taste profile.
Some suggestions for substitutes for piquillo peppers include roasted red bell peppers, roasted red jalapenos, and cherry or grape tomatoes. Experiment with different options to find the perfect piquillo peppers substitute for your dish. And don't forget to try piquillo peppers in traditional Spanish dishes like stuffed peppers or paella for a tasty and memorable meal.