Flour is an essential ingredient in baking and cooking that adds flavor and texture to recipes. But not all flours are created equal when it comes to health benefits. If you're looking for the healthiest flour for your dishes, whole wheat flour, almond flour, quinoa flour, and buckwheat flour are good options. These flours are packed with nutrients and health benefits that can make a positive difference in your diet.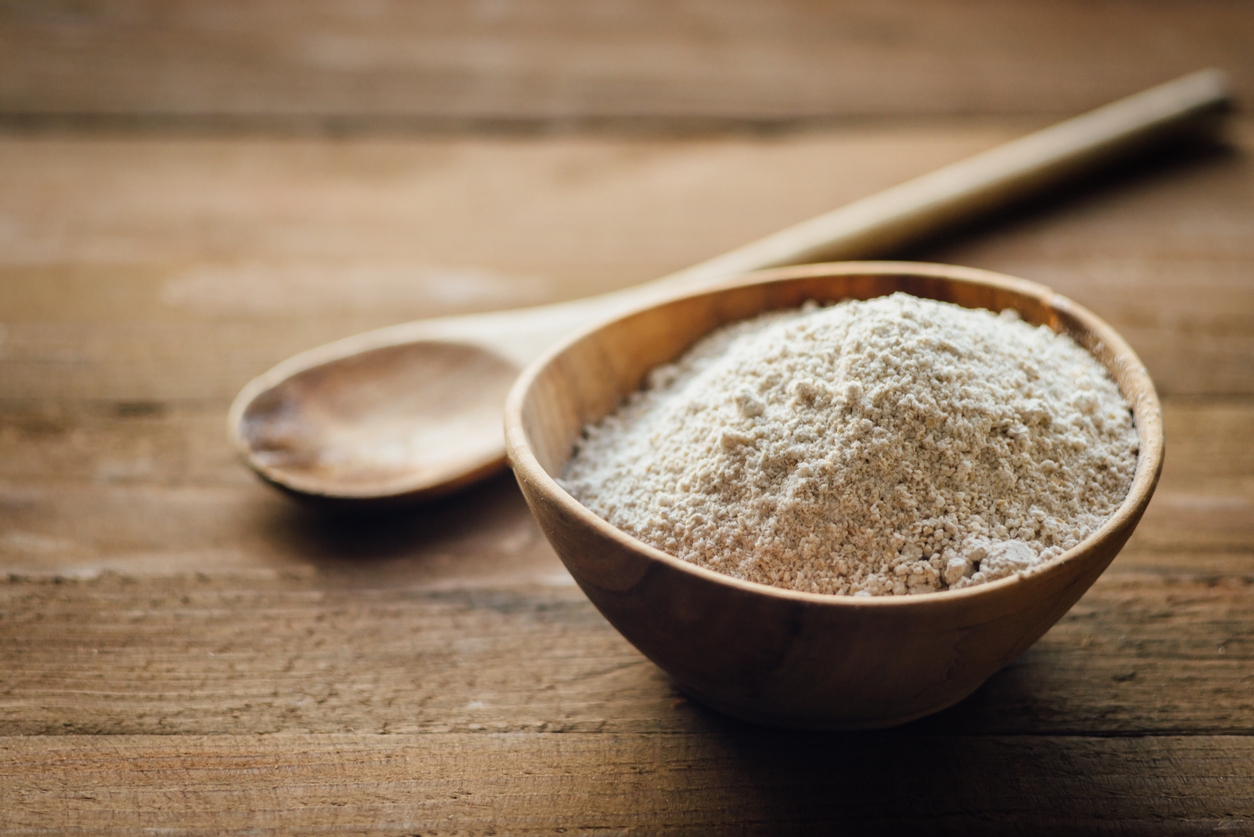 The Role of Flour
Flour plays an essential role in baking and cooking, and it's a key component of many recipes. Flour provides structure to baked goods, helps thicken sauces, and adds texture to dishes such as pancakes or waffles. You can use different types of flour in different recipes depending on the desired outcome.
All-purpose flour is a versatile choice that works well for most applications, but it's not the healthiest flour. All-purpose and other white flours have been milled and sifted to remove the bran and germ, leaving the endosperm behind. Most of the fiber and nutrients are in the bran and germ, so white flours are much lower in fiber, vitamins, and minerals than whole wheat flour.
What Is the Healthiest Flour?
If white flour is not the healthiest, what is the healthiest flour? It's difficult to name one type of flour as the healthiest flour because it depends on your individual needs. For example, almond flour is a healthy option for many people, but it would not be a healthy choice for someone with a nut allergy. So here are four of the healthiest flour options:
Whole Wheat Flour
Whole wheat flour is produced by grinding the entire grain of wheat. It is composed of all three parts of the wheat kernel: the bran, germ, and endosperm. Compared to regular white flour, it has a more coarse texture and a nutty flavor. Whole wheat flour is often used in breads, muffins, pancakes, waffles, cookies, and other baked goods. You can also use it as a breading or as an ingredient in soups and casseroles.
Why is whole wheat flour good for you?
Whole wheat flour is a great way to get more nutrients into your diet. It has not been processed as much as white flour, so it contains more fiber, vitamins, and minerals that are beneficial for your body.
Eating foods high in fiber helps with digestion, prevents constipation, reduces cholesterol levels, and keeps you feeling full for longer. Whole wheat flour also provides B vitamins, folate, iron, magnesium, manganese, selenium, and zinc – all essential minerals needed to maintain good health.
Almond Flour
Almond flour is made from ground almonds and is popular due to its many health benefits and delicious nutty flavor. If you have Celiac disease or are gluten intolerant, you can use this gluten-free flour as a replacement for regular flour in cake, cookie, muffin, and other recipes. But you can also use almond flour for savory dishes or for breading.
Why is almond flour good for you?
Almond flour is a nutrient-rich food, packed with protein, fiber, healthy fats, and vitamin E. The protein in almond flour assists your body in repairing itself and creating new cells. The fiber helps to keep you feeling fuller for longer and can promote healthy digestion.
Most of the fat in almond flour is monounsaturated fat - a heart-healthy type of fat. Eating this type of fat can help reduce levels of LDL cholesterol (the "bad" cholesterol) while boosting levels of HDL cholesterol (the "good" cholesterol). Both of these factors work together to lower your risk for developing heart disease.
Finally, almond flour is rich in vitamin E, a powerful antioxidant that helps fight inflammation and diseases by neutralizing harmful free radicals.
Quinoa Flour
Quinoa flour is made from ground quinoa seeds. It is an excellent option for people with a gluten intolerance. Although quinoa is a seed, it is classified as a whole grain. Quinoa flour has an earthy, nutty flavor that is well-suited for many recipes. It also provides a unique texture that may not be achievable with other flours.
Why is quinoa flour good for you?
Quinoa flour is a nutritious ingredient to add to your cooking and baking because it is high in protein and fiber. Quinoa provides all 9 essential amino acids, so it is a complete source of protein. It also contains B vitamins, folate, magnesium, manganese, phosphorus, and zinc.
Buckwheat Flour
Buckwheat flour, made from ground buckwheat, has a distinct nutty and earthy flavor. Despite its name, it is not made from wheat and is gluten-free. You can use buckwheat flour as a substitution for wheat flour when baking pancakes, waffles, or other baked goods.
Why is buckwheat flour good for you?
Buckwheat flour is an excellent source of plant-based protein and dietary fiber as well as a rich source of vitamins and minerals. It also offers impressive amounts of antioxidants that can help protect you from oxidative damage caused by free radicals.
Bottom Line
So what is the healthiest flour? There is not one correct answer for everyone, but whole wheat flour, almond flour, quinoa flour, and buckwheat flour are all healthy choices depending on your needs. Each one offers its own unique benefits in terms of nutrition and flavor. Try one or all of these four options to provide a nutritious boost to your diet.