In this installment of Fridge Foraging, I make Pork Green Chile Stew, Green Goddess Tuna White Bean Salad, Chex Mix, Cranberry Orange Overnight Oats, and Chicken Mushroom Crepes.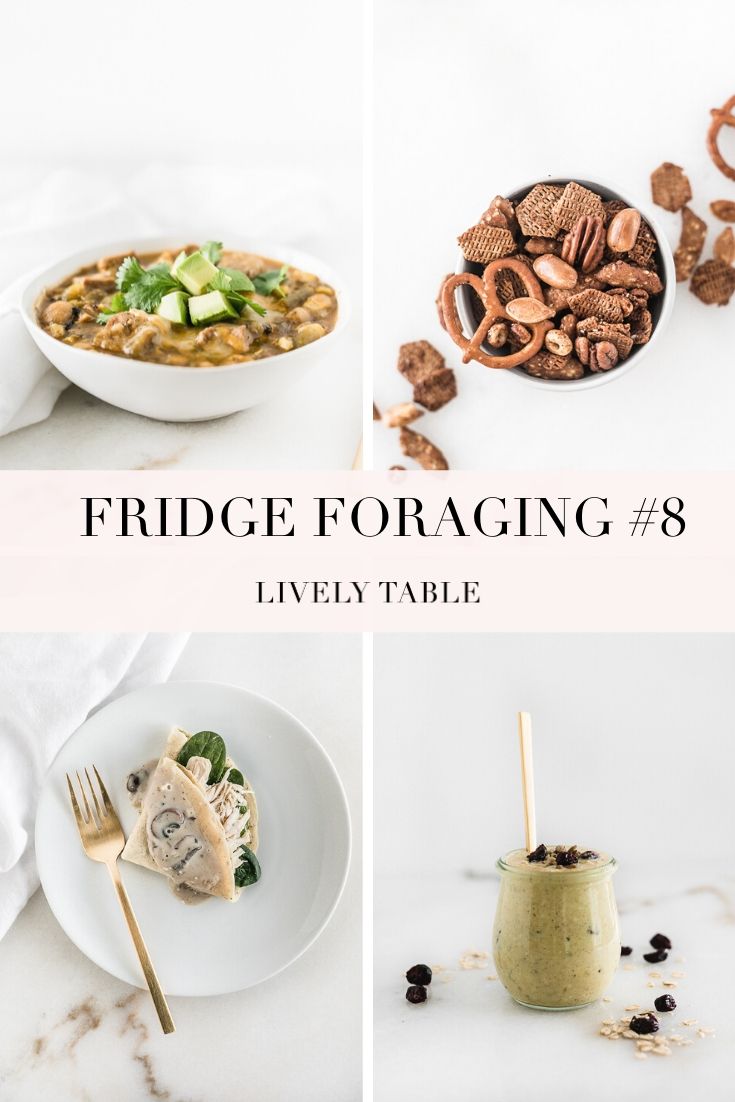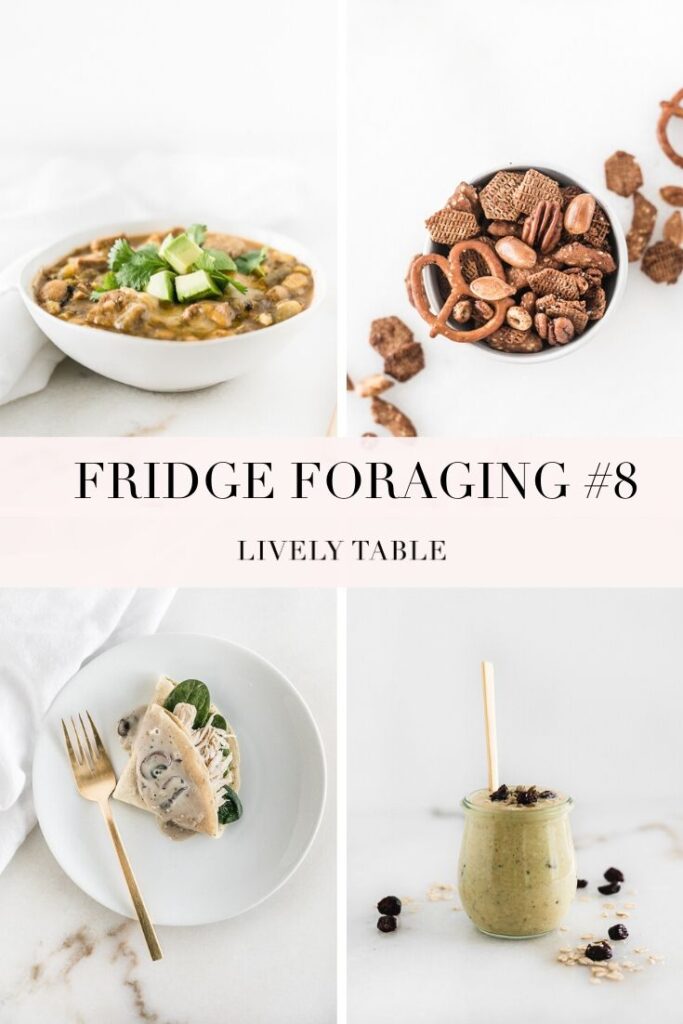 Fridge Foraging is back in the new year! After the holiday and new baby crazy, I've finally been able to (slightly) settle down and attempt to reorganize things - starting with the pantry and refrigerator. Every once in a while, the overflow starts to drive me crazy so I have to take everything out and restore a little bit of order. Which means I also find things that have been shoved to the back and forgotten - perfect for some fridge foraging meals!
Here are a few of the meals I made over the past month or so while Fridge Foraging: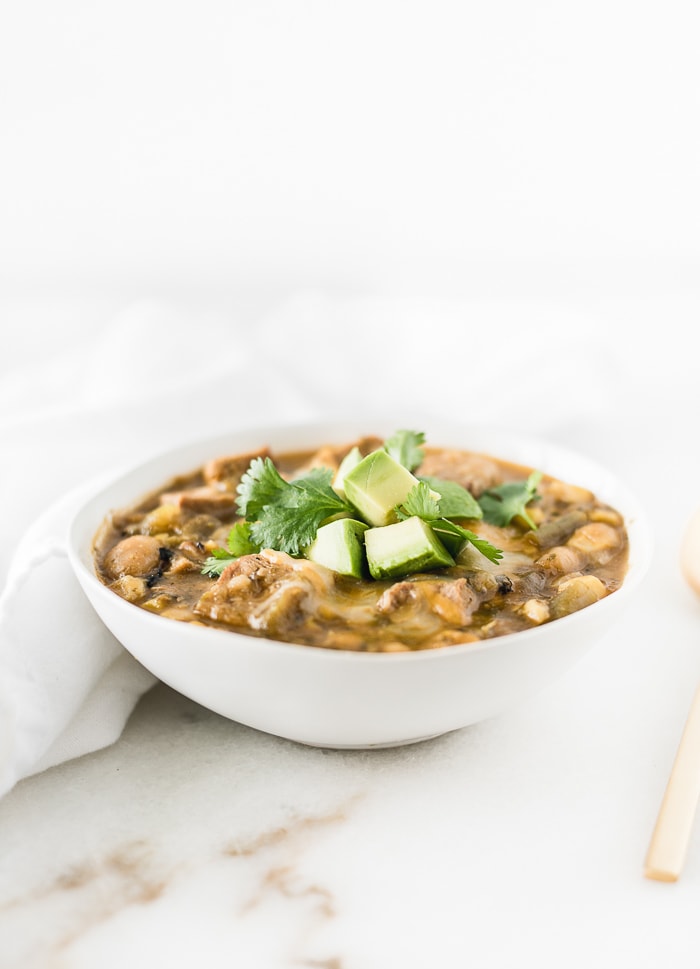 Pork Green Chile Stew
Leftover pork isn't always the best reheated if it's a lean cut, so I made it into a stew instead, using half cans of beans and corn that I also had in the refrigerator. Here's how I made it:
Roast 2 cloves garlic, 1 whole tomato and 1 large jalapeño in the oven at 400°F until soft and blistered. Once cooled, blend them with a small handful of cilantro in a blender or food processor. Set aside.
In a large pot or Dutch oven, heat 1 teaspoon oil. Add 1 diced bell pepper and ½ a diced onion. Cook until soft, then add 2 cups leftover pork, cut into bite-sized pieces, 1 cup corn, 1 cup beans (black, white, or pinto), ½ cup canned green chiles, 1 cup chicken or vegetable broth, 1 teaspoon cumin, ½ teaspoon Mexican oregano, and the reserved sauce from the roasted vegetables. Stir and simmer for at least 30 minutes before serving.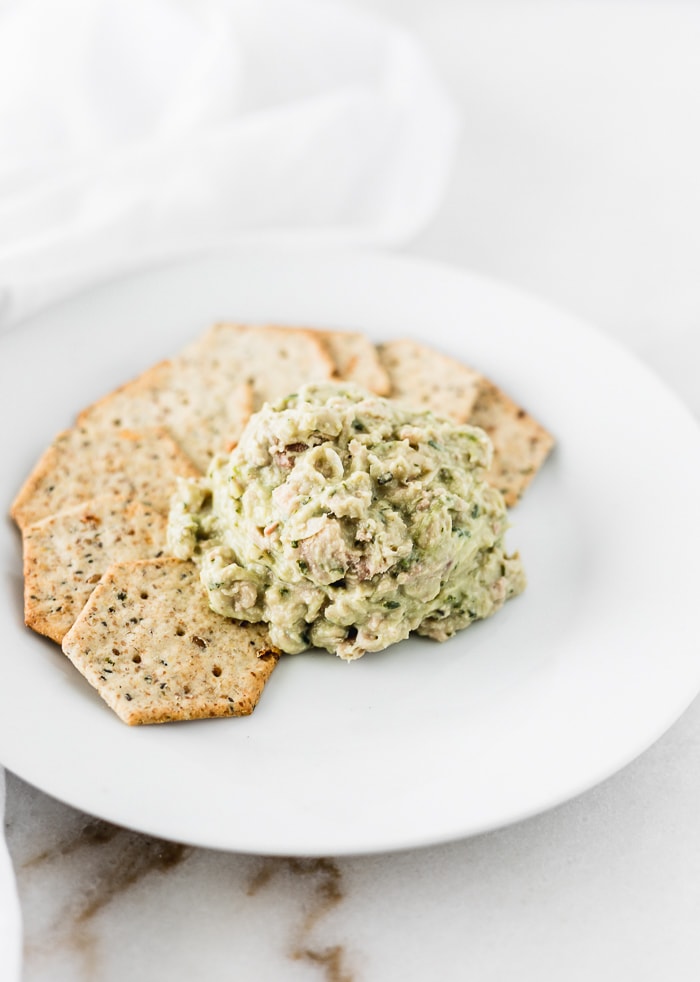 Green Goddess Tuna White Bean Salad
I mixed up a batch of my Avocado Green Goddess Dressing and had lots leftover, as well as some white beans in the refrigerator that needed to be used. I also needed a quick lunch, so I made an easy tuna salad with a pouch of tuna, about ¼ cup roughly mashed white beans and ⅓ cup green goddess dressing. Super easy and tasty!

Chex Mix
I always end up with little bits and pieces of nuts, cereal, and other odds and ends that aren't really useful for much because they are either too stale to eat alone or just aren't enough to do anything with. When that happens, I like to make trail mix or Chex mix! In this case I had some Chex-like cereal and pretzels that were both bottom of the bag status, as well as some homemade roasted pumpkin seeds that needed to be used, so I threw them in a bowl with some other ingredients for a delicious Chex mix that Mr. Table raved about!
In a large bowl, combine 8 cups dry ingredients (any combination of cereal, pretzels, nuts, etc.) I used wheat Chex-like cereal, Cheerios, sesame sticks, pretzels, pecans, peanuts, and pumpkin seeds.
In another small bowl combine 3 tablespoon melted butter, 3 tablespoon olive oil, 3 tablespoon Worcestershire sauce, 1 teaspoon garlic pepper, 1 teaspoon onion powder, and 2 teaspoon seasoned salt. Pour over the cereal mixture and toss to coat.
Spread on a baking sheet and bake at 250°F for about an hour, stirring every 15 minutes or so. Let it cool completely to firm up.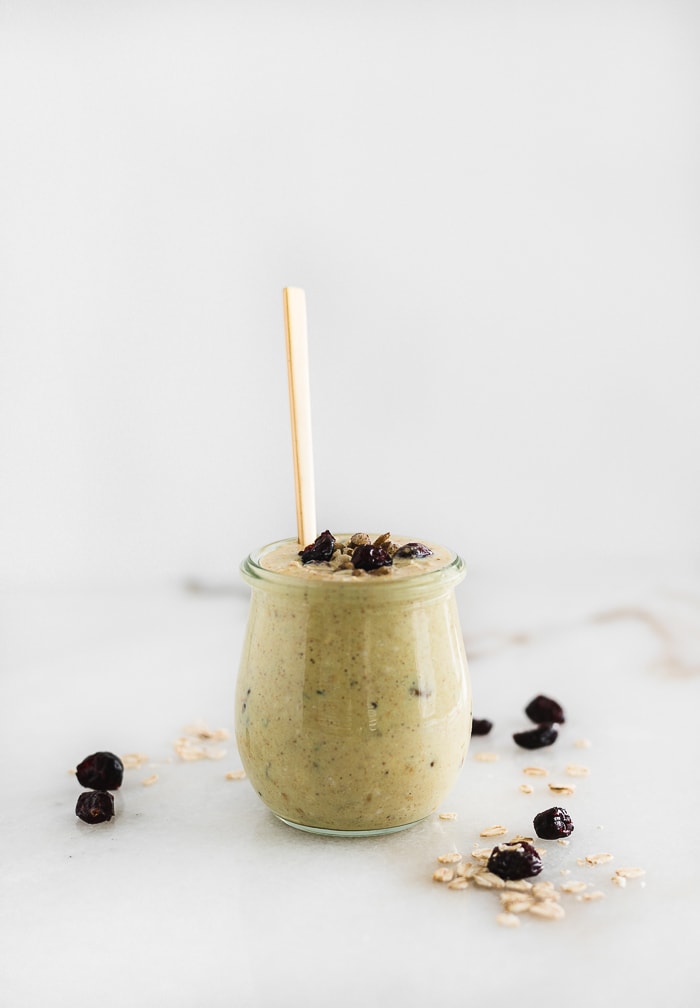 Cranberry Orange Overnight Oats
I love to sweeten overnight oats naturally, so when I had a small amount of orange juice that needed to be used (I'd just bought a new bottle knowing I'd be using it for recipe development, so I wanted to make room in the fridge), I put it to use in some cranberry orange overnight oats! To make it:
Mix ⅓ cup plain yogurt, ½ cup milk (any kind), and ½ cup orange juice in a pint jar or other container with a lid.
Add ½ cup rolled oats, 1 tablespoon hemp seeds or chia seeds, ¼ cup dried cranberries, a sprinkle of cinnamon, and sprinkle of chopped walnuts. Close the jar and shake to combine.
Refrigerate overnight and enjoy in the morning!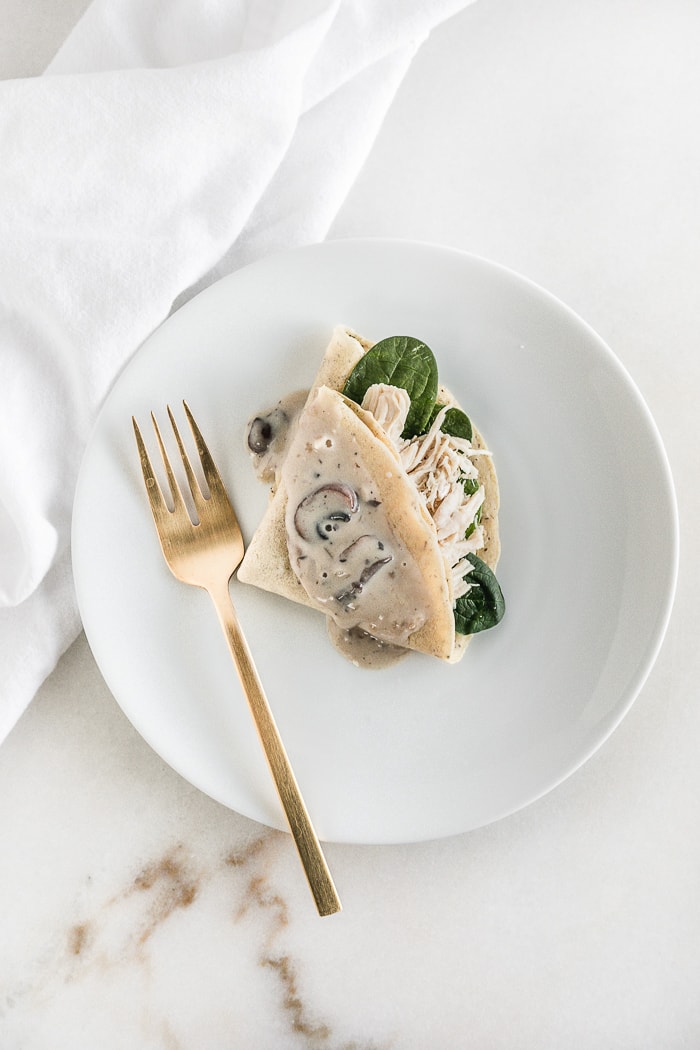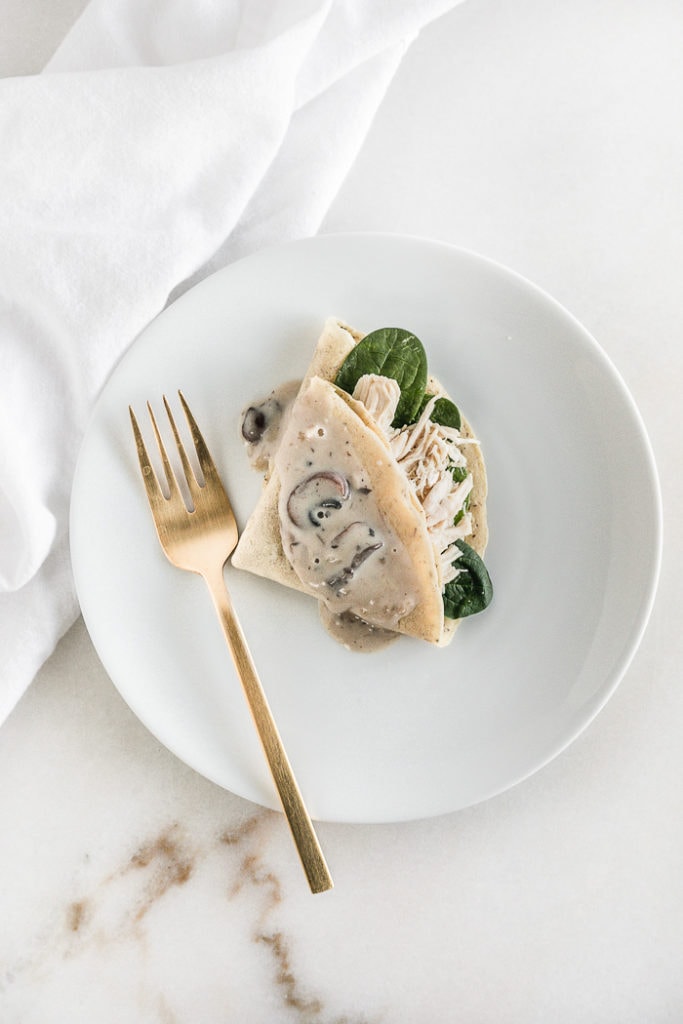 Chicken and Mushroom Crepes
My pantry cleanout dug up a packet of crepe mix that I'd forgotten about, so I put it to use for dinner one night with some cooked shredded chicken I had in the freezer and a half container of mushrooms to make some delicious crepes!
Follow the package instructions to make the crepes.
For the sauce, heat 1 tablespoon butter in a small saucepan. Add about 1 cup sliced mushrooms, 1 clove minced garlic and 2 tablespoon diced onions, and cook until soft. Sprinkle with 1 tablespoon tapioca starch or cornstarch and stir to coat. Season with salt and pepper. Whisk in 1 teaspoon dijon mustard and 1 ½ to 2 cups milk, until thickened and bubbly.
For the filling, heat ½ teaspoon oil in a skillet. Add a big handful of baby spinach and 1 cooked, shredded chicken breast and cook until spinach is wilted and chicken is heated through.
Stuff crepes with chicken filling and top with mushroom sauce.
What have you made to prevent food waste (or going to the store) this month? Show me your meals with #FridgeForaging and @livelytable on Instagram!