It is essential to know how many ounces in a pint when measuring ingredients for a recipe. Measurements are how professional chefs and home cooks create dishes with consistency and accuracy. With this knowledge, you'll be able to measure liquids in your recipes with confidence.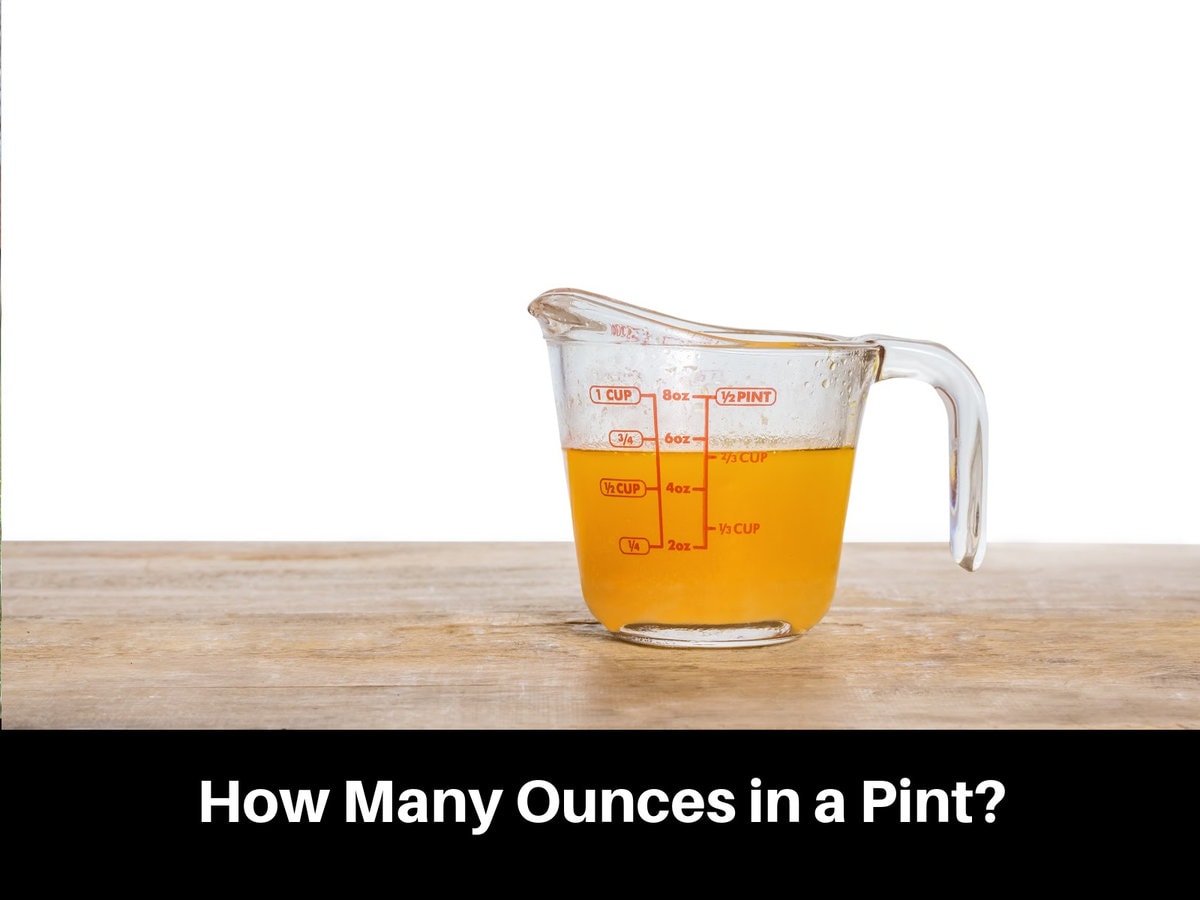 What Is a Pint?
A pint is a unit of measurement for liquid volume equal to one-eighth of a gallon. The term "pint" originated in the United Kingdom, where it was defined as the volume of a cylinder with an hourglass shape and dimensions that were approximately equivalent to one pound of water. The use of pints for measuring liquids dates back centuries and has been recorded throughout history in many different cultures. The abbreviation for pint is pt.
What Is a Fluid Ounce?
A fluid ounce is a unit of measurement for the volume of liquid substances. The abbreviation for fluid ounce is fl oz. One fluid ounce is equivalent to ⅛ cup or 2 tablespoons. In the metric system, it is equal to 29.57 milliliters.
Notice that this is the definition of fluid ounces. Ounces and fluid ounces are two distinct units of measurement. Ounces measure weight, while fluid ounces measure volume. When dealing with a container filled with liquid, you should use fluid ounces to calculate how much liquid it holds.
How Many Ounces in a Pint?
Based on the information above, you will see that this is not the correct question. The question should be how many FLUID ounces in a pint. In the United States, there are 16 fluid ounces in a pint. This is equal to 2 cups of liquid or around 473 ml. In the United Kingdom, there are 20 fluid ounces in a pint. But if you are reading a recipe from the U.S., a pint is 16 fluid ounces.
1 pint = 16 fluid ounces
Common Conversions with Pints and Fluid Ounces
1 cup = ½ pint = 8 fl oz = ¼ quart = 1/16 gallon
1 pint = 2 cups = 16 fl oz = ½ quart = ⅛ gallon
1 quart = 4 cups = 32 fl oz = 2 pints = ¼ gallon
½ gallon = 2 quarts = 64 fl oz = 4 pints = 8 cups
1 gallon = 4 quarts = 128 fl oz = 8 pints = 16 cups
It's important to know how many ounces in a pint (or how many fluid ounces in a pint) when cooking or baking recipes.
In a recipe in the U.S., a pint is equal to 16 fluid ounces. Knowing these conversions can help save time and prevent confusion when following recipes or measuring ingredients.