Wild rice is a favorite for many people, and there's a lot to learn about it. This unique grain is gaining popularity in kitchens all over the world and for good reason. Wild rice is delicious, nutritious, and easy to prepare.
What Is Wild Rice?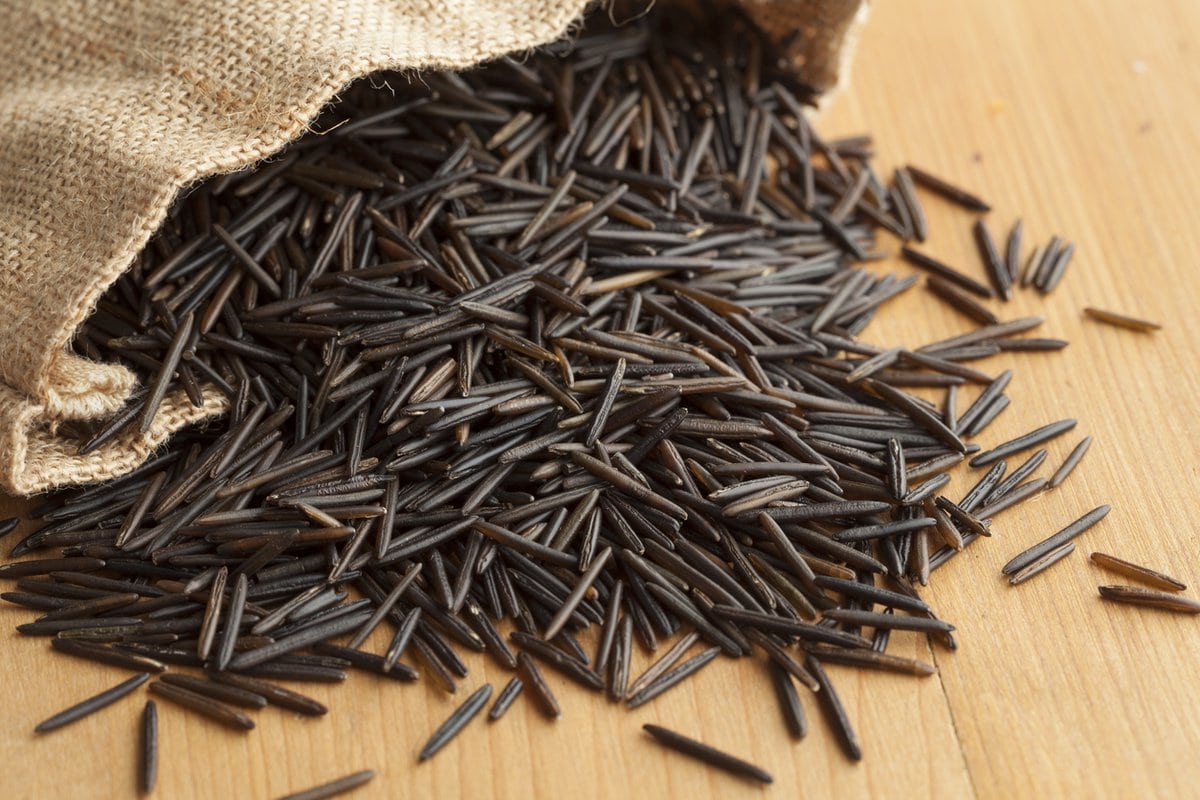 Wild rice is a type of grain that comes from the North American continent and grows in the wild. It's taller than other types of rice, and its kernels are a dark brown or black color. Wild rice has been a part of the North American landscape for centuries. It was an important food for Native Americans, who harvested it from wild rice plants that grew in the lakes and rivers of the Great Lakes region.
Is Wild Rice a Grain?
Not only is wild rice a grain, it is a whole grain. It's made up of the three parts that all whole grains have: the germ, the endosperm, and the bran. The germ is the part of the grain that sprouts and grows into a new plant. The endosperm is the part that provides nutrition to the new plant. The bran is the outer layer of the grain that contains important nutrients and antioxidants. Wild rice is a whole grain because it contains all three parts.
When you eat whole grains, you're getting all of these nutrients in one package. This is why whole grains are considered to be a healthier choice than processed grains, which have had their bran and germ removed.
Different Types of Wild Rice
There are two main types of wild rice: black and red.
Black wild rice has a deep, rich flavor and a slightly chewy texture. It's popular in dishes like risotto, soup, and salad.
Red wild rice is lighter in color and has a nutty flavor. It's often used in pilafs and stuffing.
Benefits of Wild Rice
Wild rice is not only delicious, but it's also packed with nutrients that are good for your health. Some of the benefits of eating wild rice include:
Because it's a whole grain, wild rice is a good source of fiber, which can help with digestion and weight loss.
It contains many vitamins and minerals, including zinc, iron, and potassium.
It's rich in antioxidants that can help protect your cells from damage.
It's low in calories and fat, making it a good choice for those watching their weight or looking to eat healthier.
Wild Rice Vs. Brown Rice
Wild rice and brown rice both grow in North America. But brown rice is more expensive than wild rice because it is harder to grow and harvest.
Wild rice is a healthier choice than brown rice. While both are whole grains, wild rice contains more of the important nutrients and antioxidants that are beneficial for your health. Wild rice is also lower in calories and fat than brown rice.
Where to Buy Wild Rice
If you're looking to get your hands on some delicious wild rice, there are a few different options. Many grocery stores carry both black and red wild rice. You can usually find it in the rice aisle or the ethnic foods aisle. Some online retailers also sell wild rice. You can find black wild rice, red wild rice, and even blends of both. If you're looking for a wider variety or if you want to buy organic wild rice, you might want to check out a specialty store.
How to Cook Wild Rice
Wild rice is easy to cook and can be used in many different recipes. To cook wild rice, you'll need to simmer it in water or broth for about 45 minutes. You can also bake it, stir-fry it, or microwave it.
Wild rice is a versatile grain. You can use it as a side dish or main course. It's perfect for adding to salads, soups, pilafs, and casseroles. You can also use wild rice as a stuffing for chicken, fish, or vegetables.
Check out these wild rice recipes:
Wild Rice FAQs
Is wild rice really rice?
Wild rice is technically a semi-aquatic grass, meaning that is grows in the shallow waters of lakes, rivers, and bays.
How do I store wild rice?
Wild rice can be stored in the pantry, but it will last longer if it is stored in the fridge or freezer. Whether you are storing wild rice in the pantry, fridge, or freezer, keep it in an airtight container to prevent it from becoming stale or wet.
What does wild rice taste like?
Wild rice has a unique flavor that is slightly nutty and earthy. It's a bit chewy but in a good way.
Is black rice the same as wild rice?
There is some confusion about the difference between black rice and wild rice. While both are North American grains, black rice is a type of short-grain rice, while wild rice is a long-grain rice. Black rice is soft and sticky, while wild rice is fluffy and chewy.
Bottom Line
Wild rice is a healthy whole-grain choice. It's high in vitamins, minerals, and fiber, and it has a nutty flavor that everyone loves. If you're looking for a new grain to add to your repertoire, wild rice is a great option.
ooking for a new grain to add to your repertoire, wild rice is a great option.