You need to know how many ounces in a shot glass if you're using spirits or liqueurs while cooking. It is even helpful for measuring other liquids in a recipe. The shot glass helps you add the right amount of alcohol or other ingredients to make the perfect dish.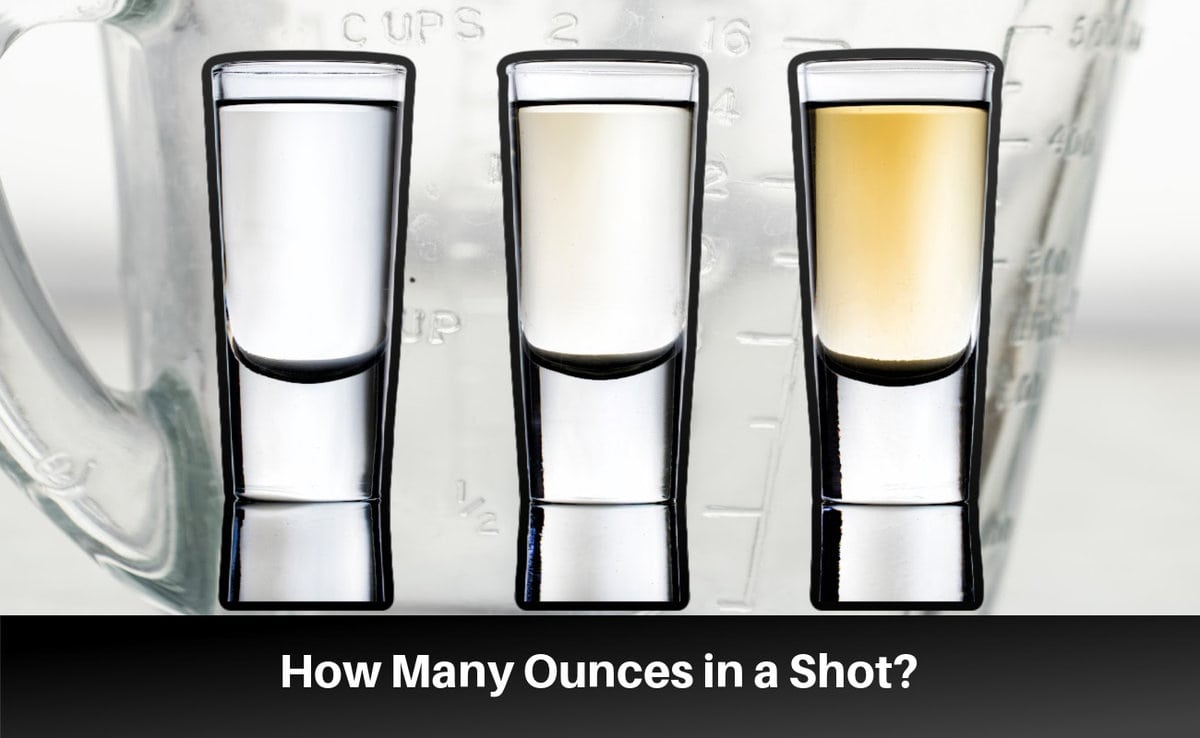 What Is a Shot Glass?
A shot glass is a small, cylindrical glass cup. It is a standardized measuring device often used to measure alcohol in cooking. Cooking with spirits and liqueurs can add an extra level of flavor to your dish, but using too much or too little can cause a poor result.
In the world of cooking, you can use a shot glass in a variety of ways. In addition to liquids, you can use it to measure out small amounts of dry ingredients, such as spices and herbs when baking or making sauces. The shot glass is also great for measuring out exact portions of food when portioning meals or snacks. You can even use a shot glass to create mini desserts or layered parfaits.
What Is an Ounce?
An ounce is a unit of weight. When asking the question of how many ounces in a shot, you are asking about fluid ounces. A fluid ounce is a unit of measure for volume. One fluid ounce (abbreviated fl oz) is equal to ⅛th of a cup, 2 tablespoons, or about 29.57 milliliters. Fluid ounces are used to measure small amounts of liquid ingredients, such as cooking oils, juices, alcohols, or milk.
How Many Ounces in a Shot?
Depending on how big or how small the shot glass is, it can hold anywhere from 1 to 2 fluid ounces (about 30 to 60 milliliters). But the standard shot glass volume is 1 ½ fluid ounces. So, if your recipe calls for two shots of an ingredient, you will be using around 3 fluid ounces of the liquid.
Because there are variations in how many fluid ounces are in different shot glasses, make sure to check how many ounces a particular shot glass holds before you measure out how much alcohol or ingredient you need for your recipe.
How Many Tablespoons in a Shot Glass?
If your recipe is written using tablespoons for the liquid ingredients, you can use a shot glass to measure tablespoons. One fluid ounce is equal to 2 tablespoons. So a standard shot glass (1 ½ fluid ounces) will hold 3 tablespoons. So if the recipe calls for 3 tablespoons of olive oil, use one shot glass of olive oil in your dish.
Bottom Line
Understanding how many ounces in a shot glass can make cooking with spirits and liqueurs easier and more accurate - ensuring your dish comes out just right. As with all measurements in cooking, the exact amount of any ingredient used can make or break your dish. So it's important to know that if you are using a standard shot glass, it will contain 1 ½ fluid ounces.