Stuffed mushrooms are an impressive appetizer to serve at a gathering. You can stuff them with a variety of ingredients, making them a versatile option for both vegetarians and meat-lovers alike.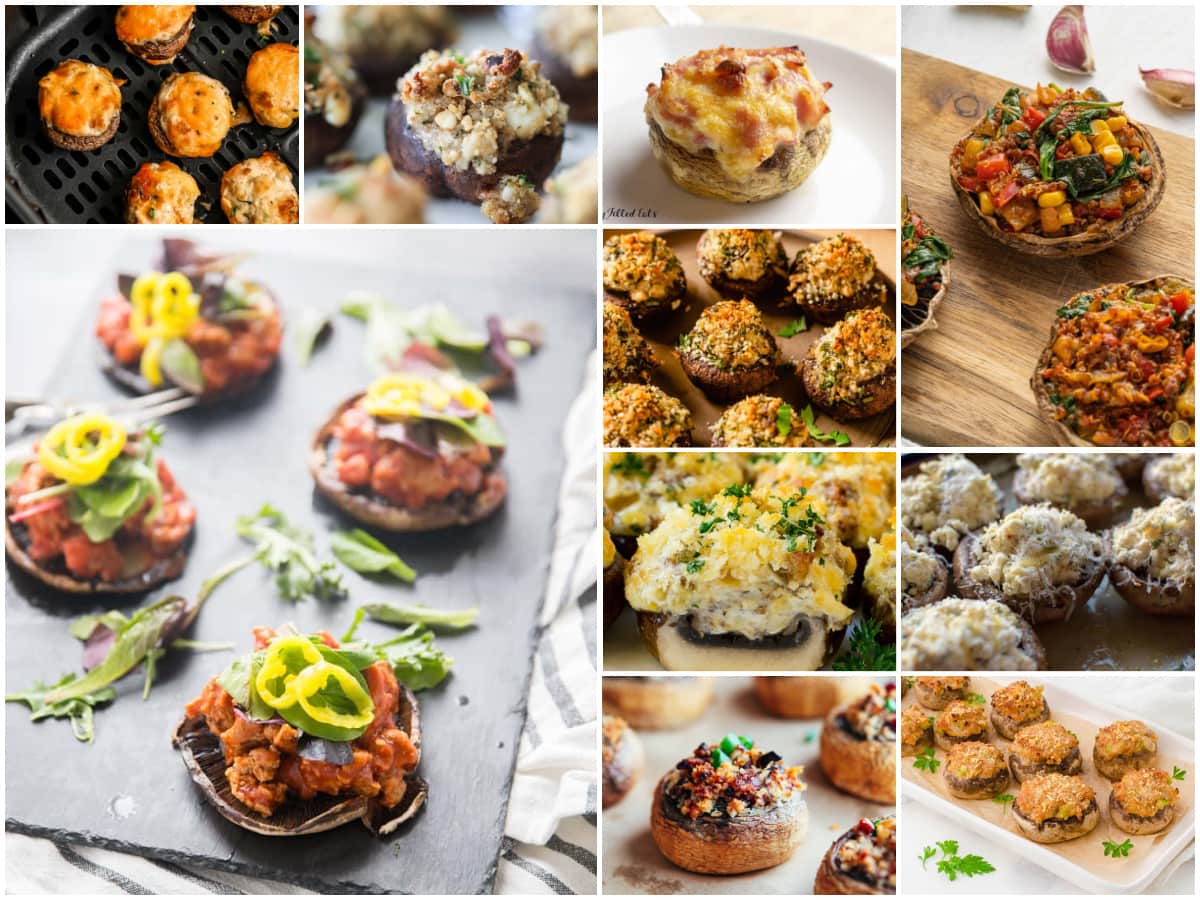 Exquisite Stuffed Mushroom Recipes
From classic stuffed mushrooms with breadcrumbs and cheese to more unique recipes featuring ingredients like walnuts or spinach, there is a stuffed mushroom recipe out there for everyone.
Easy Boursin Stuffed Mushrooms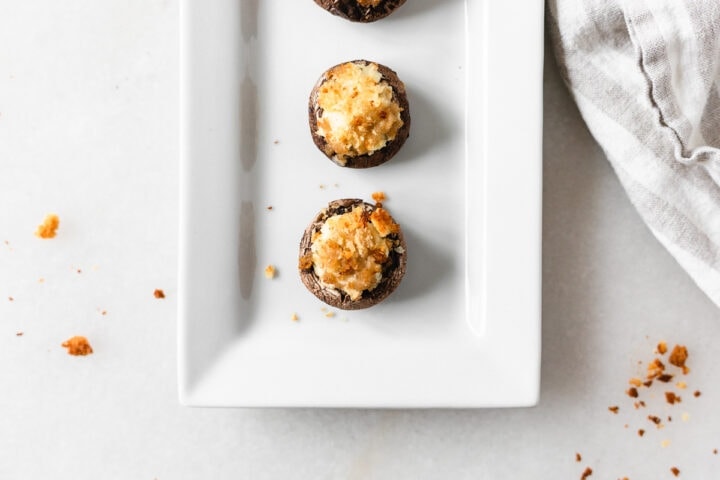 These Boursin stuffed mushrooms are the perfect combination of easy to make but also full of flavor. All you need is 4 ingredients: mushrooms, Boursin cheese, olive oil, and breadcrumbs.
The Boursin cheese adds most of the flavor and texture to the dish. Its light and creamy consistency works well with the mushrooms.
Serve these stuffed mushrooms as part of a larger spread for your next gathering or enjoy them as a light side dish at dinner.
Vegan Stuffed Portobello Mushrooms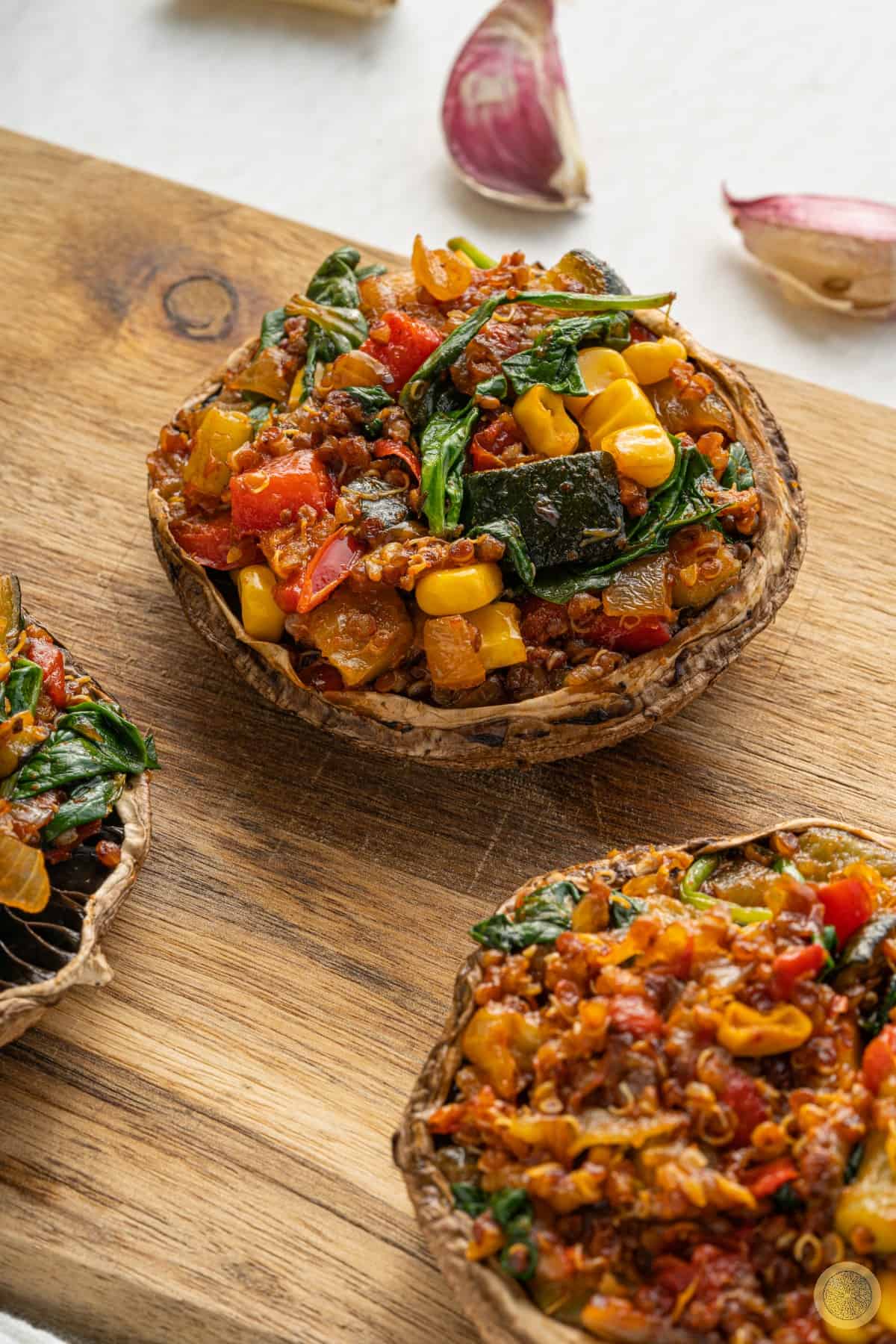 These vegan stuffed portobello mushrooms are easy to make, nutritious, and packed with flavor.
The meaty portobello mushrooms are stuffed with plant-based ingredients like quinoa, zucchini, yellow onion, fresh spinach, red bell pepper, garlic, and corn.
The combination of these ingredients with oregano and smoked paprika makes for a delicious stuffing that even non-vegans will enjoy.
Easy Stuffed Mushrooms with Andouille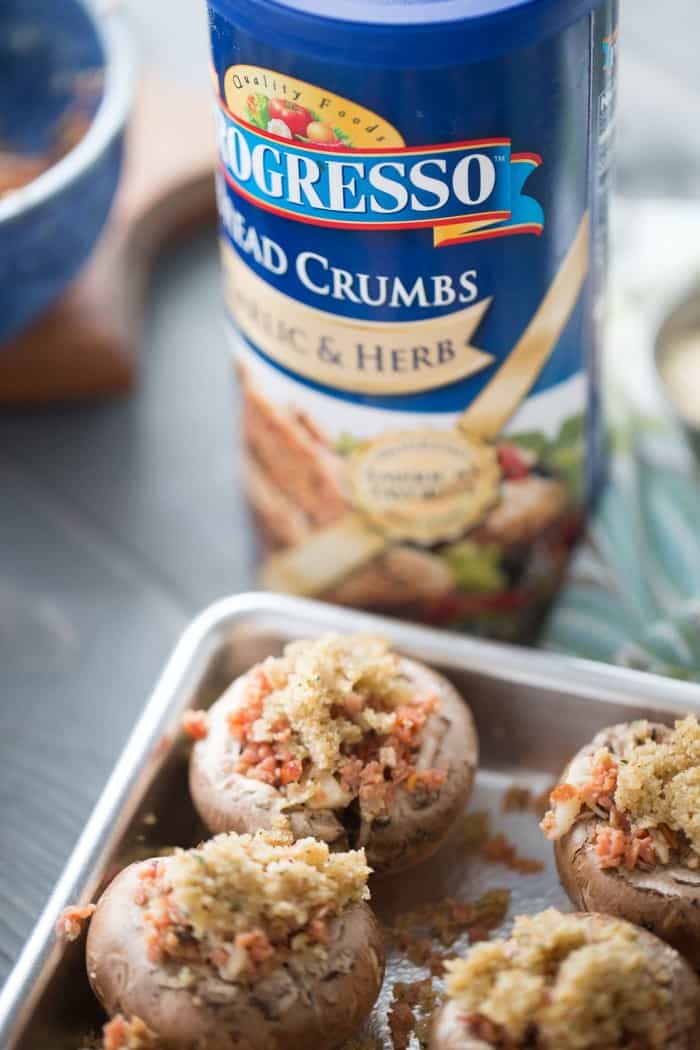 Savory andouille sausage, crisp celery, onion, garlic, and zesty herbs like thyme and oregano fill these mushrooms.
These tasty morsels are sure to be a hit. The addition of white cheddar cheese adds an extra layer of flavor and the topping of buttery breadcrumbs gives them an extra crunch.
Whether you're hosting a party or looking for an easy snack, this stuffed mushroom recipe is the perfect addition to your menu.
Pizza Stuffed Mushroom Recipe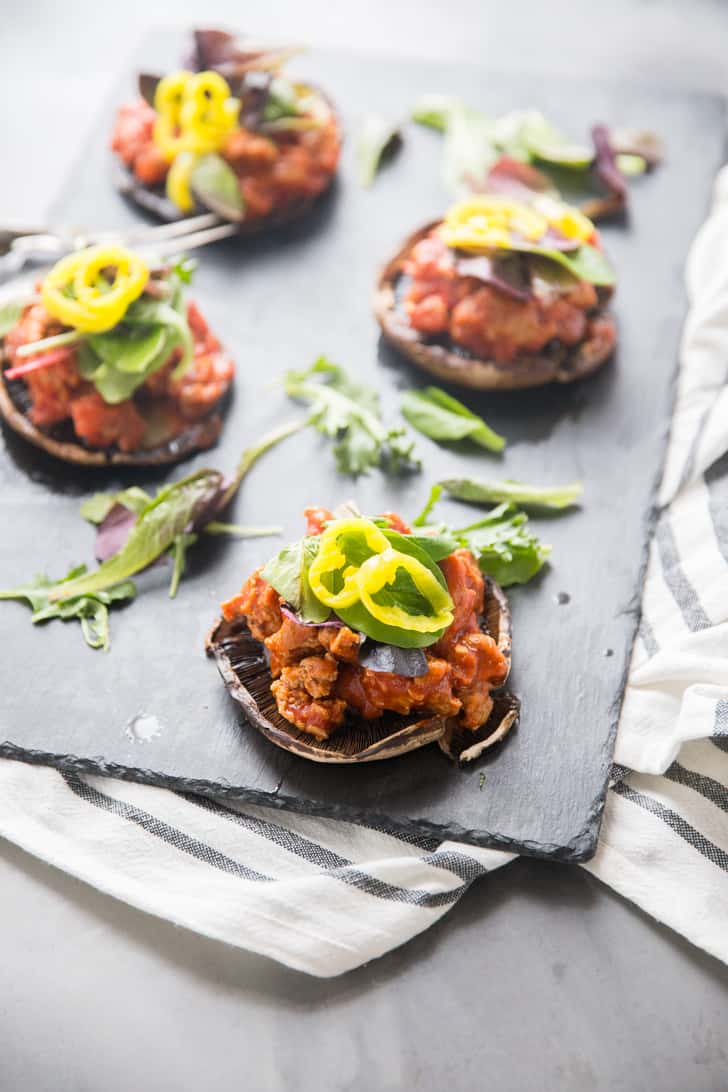 This pizza stuffed mushroom dish is the perfect combination of flavors, textures, and colors. A stuffing of sausage and pepperoni makes for a hearty meal, and the addition of tomato sauce provides an extra layer of flavor.
The portobello mushrooms provide a unique meaty texture that is the perfect "crust" for the pizza mushrooms. The greens and peppers add a splash of color and freshness to every bite. For a cheesy twist, top each mushroom with cheese before broiling until bubbly.
Caprese Chicken Portobello Mushrooms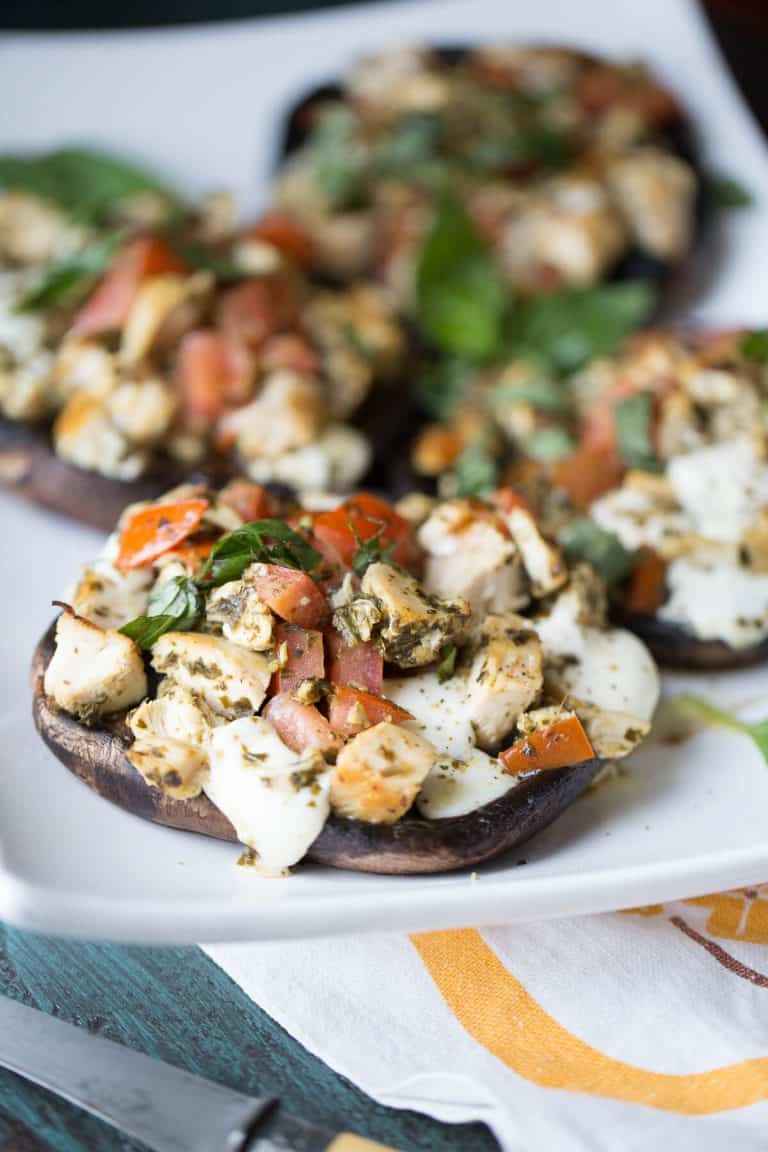 This easy yet impressive caprese chicken-stuffed portobello mushroom dish is perfect for a weeknight dinner or even an elegant meal. The combination of the creamy mozzarella, garden fresh tomatoes, and homemade pesto is perfect.
The basil-pine nut pesto coats each piece of chicken. The portobello mushrooms provide a thick and juicy texture that makes this dish stand out. Not only are the flavors of this meal incredible, but it's also a breeze to make.
Baked Stuffed Mushrooms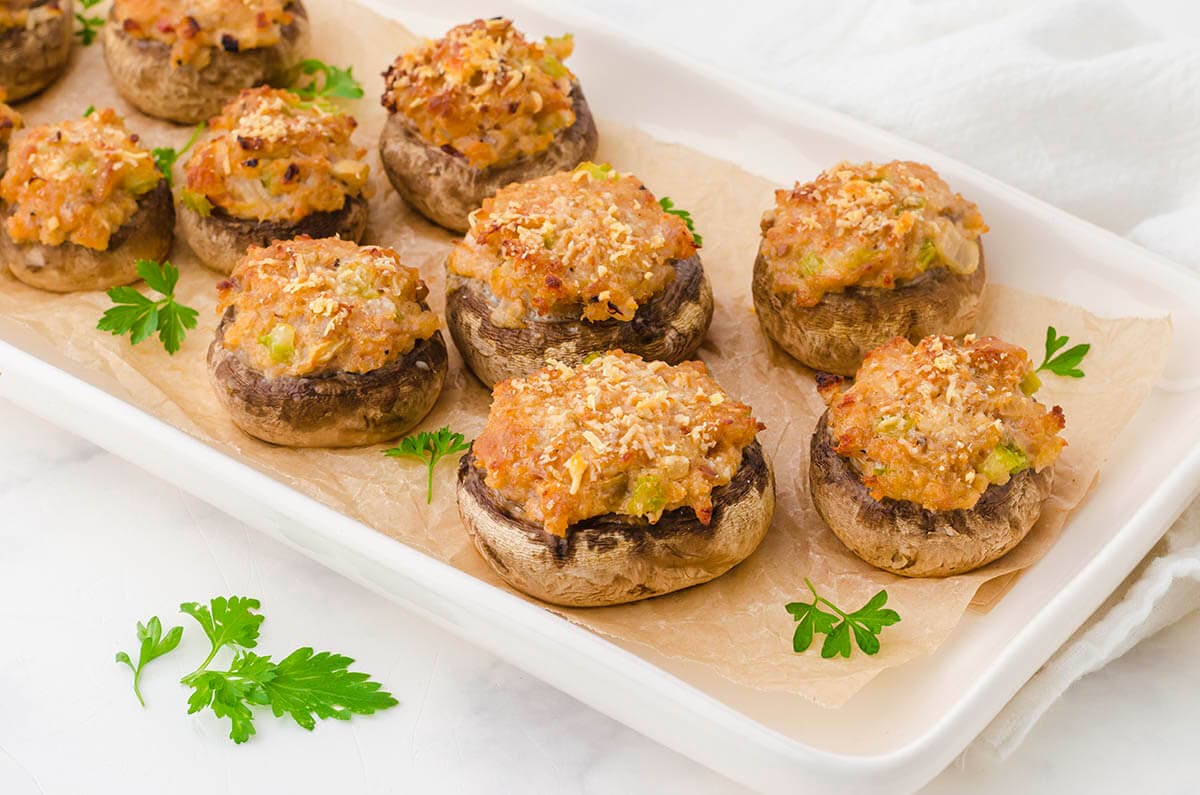 These Italian stuffed mushrooms are an outstanding appetizer for any gathering or special occasion.
The combination of Italian sausage, onion, celery, garlic, breadcrumbs, Parmesan cheese, and cream cheese creates a creamy and savory dish. You can use panko crumbs to give these mushrooms an extra crunchy texture, and you can choose hot or mild sausage to adjust the spiciness.
The Parmesan cheese gives them a sharp tang while the cream cheese adds a rich, creamy texture.
Air Fryer Stuffed Mushrooms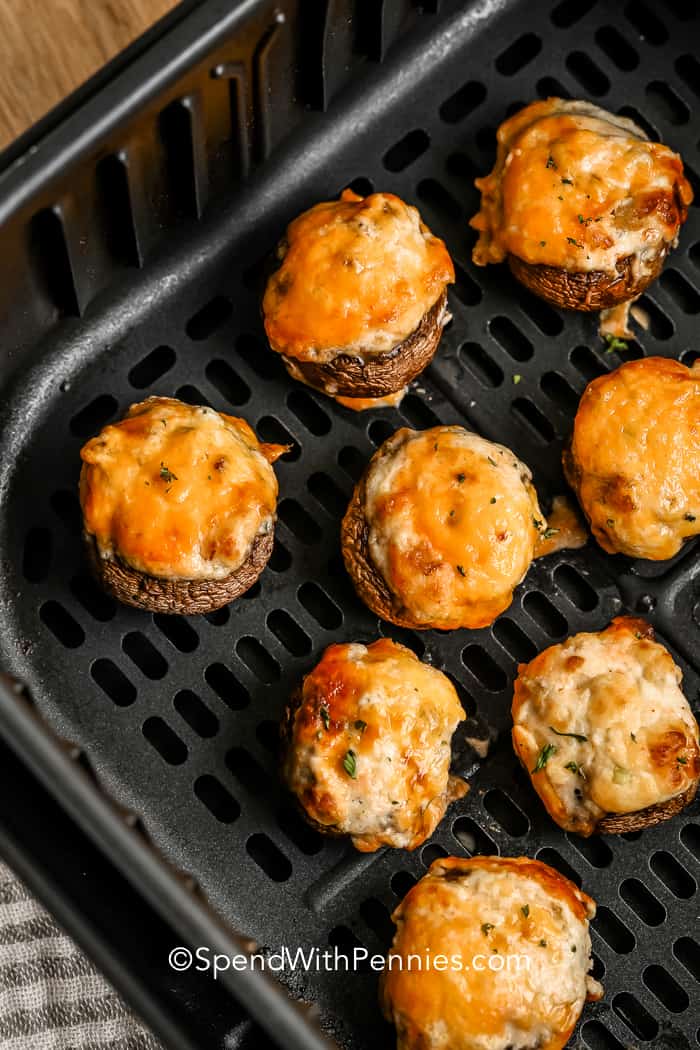 Air frying is a great way to cook stuffed mushrooms. The air fryer is easy to use and makes the stuffed mushrooms crispy on the outside and juicy on the inside.
The cheesy bacon cheddar filling in this recipe creates a delicious flavor combination. You can also make this recipe ahead of time, and you can swap out the filling with many other options.
Sausage Stuffed Mushrooms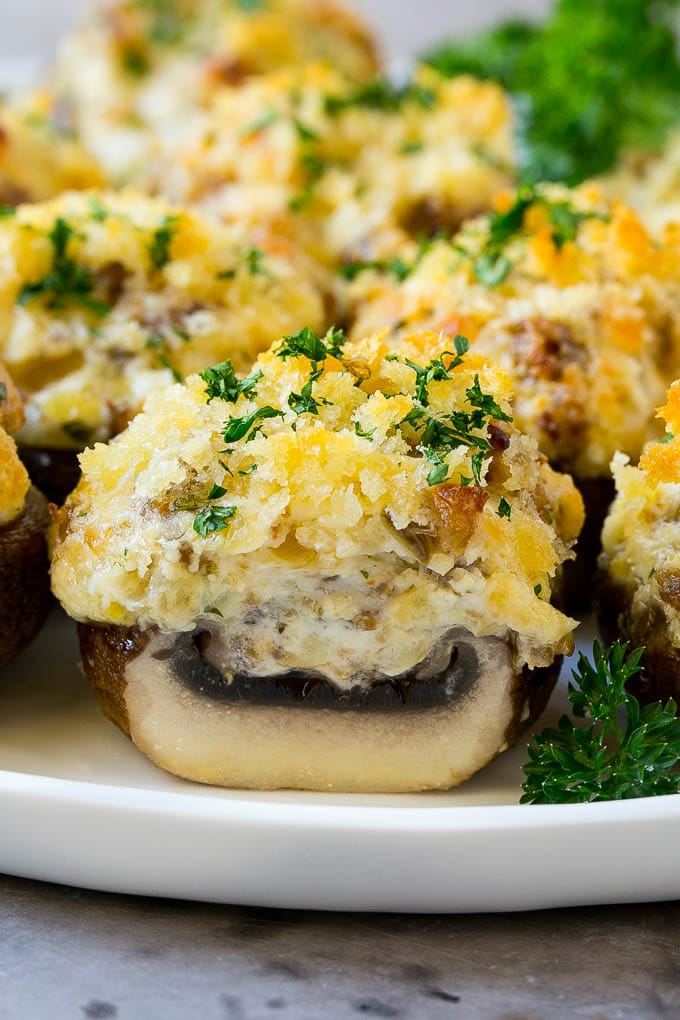 These sausage stuffed mushrooms are a flavor explosion ready to delight your taste buds.
They're filled with a combination of Italian sausage, herbs, and three kinds of cheese - Parmesan, cream cheese, and mozzarella. The golden brown mushroom caps encase the juicy filling.
These savory stuffed mushrooms are great for dinner parties, as an appetizer, or even as a main course. You can assemble them ahead of time and store them in the fridge until you're ready to pop them in the oven.
French Onion Soup Stuffed Mushrooms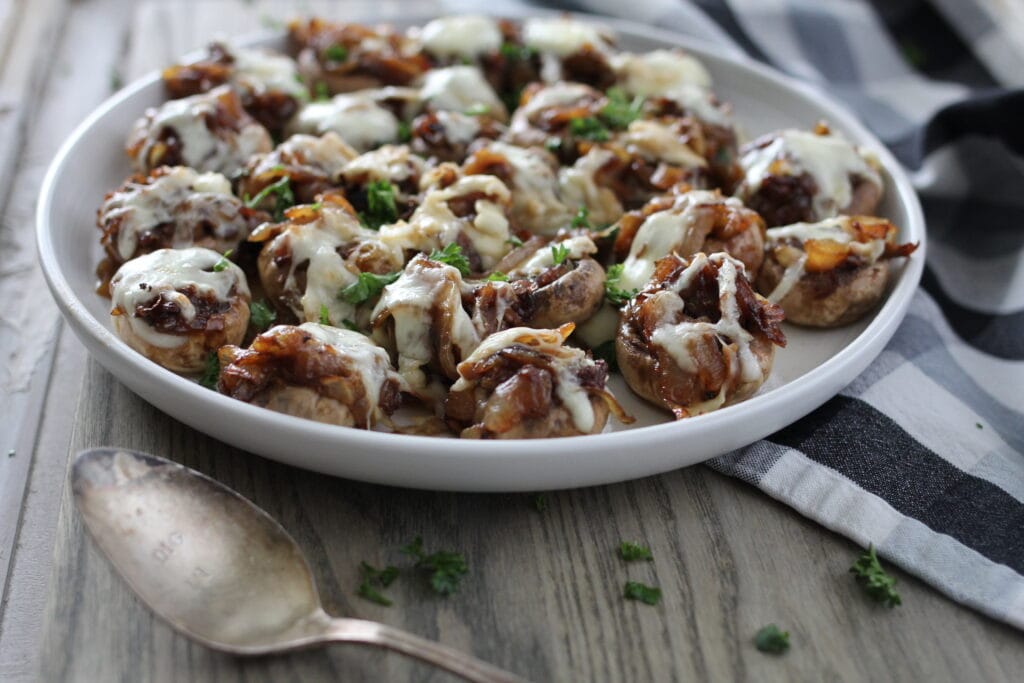 These stuffed mushrooms are an indulgent appetizer that will be sure to please any crowd. These mushrooms are packed with the oniony goodness of French onion soup.
Balsamic vinegar, garlic, and Worcestershire sauce add subtle complexity while still allowing the other ingredients to shine through.
Dressed up with a sprinkle of cheese on top before baking, these stuffed mushrooms make an impressive presentation that your family or guests won't soon forget.
Ricotta Stuffed Mushrooms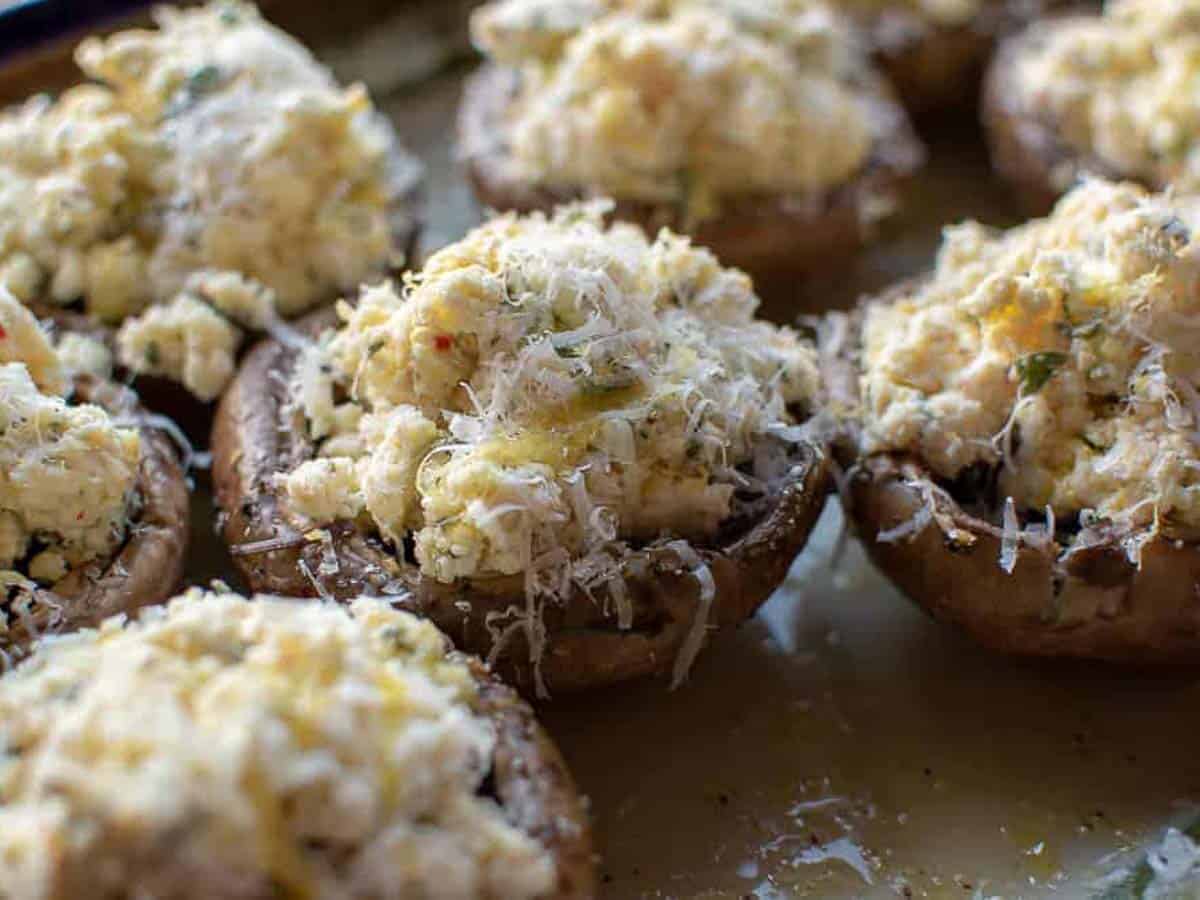 This recipe for baked mushrooms stuffed with ricotta is a great way to add some extra flavor to an otherwise simple dish.
The combination of lemon zest, chili flakes, fresh oregano, and Parmesan gives the ricotta stuffing a unique and delicious taste.
It's easy enough for even the most novice cook to whip up, yet sophisticated enough that those who consider themselves culinary experts can appreciate it as well.
Healthy Stuffed Mushrooms with Spinach and Goat Cheese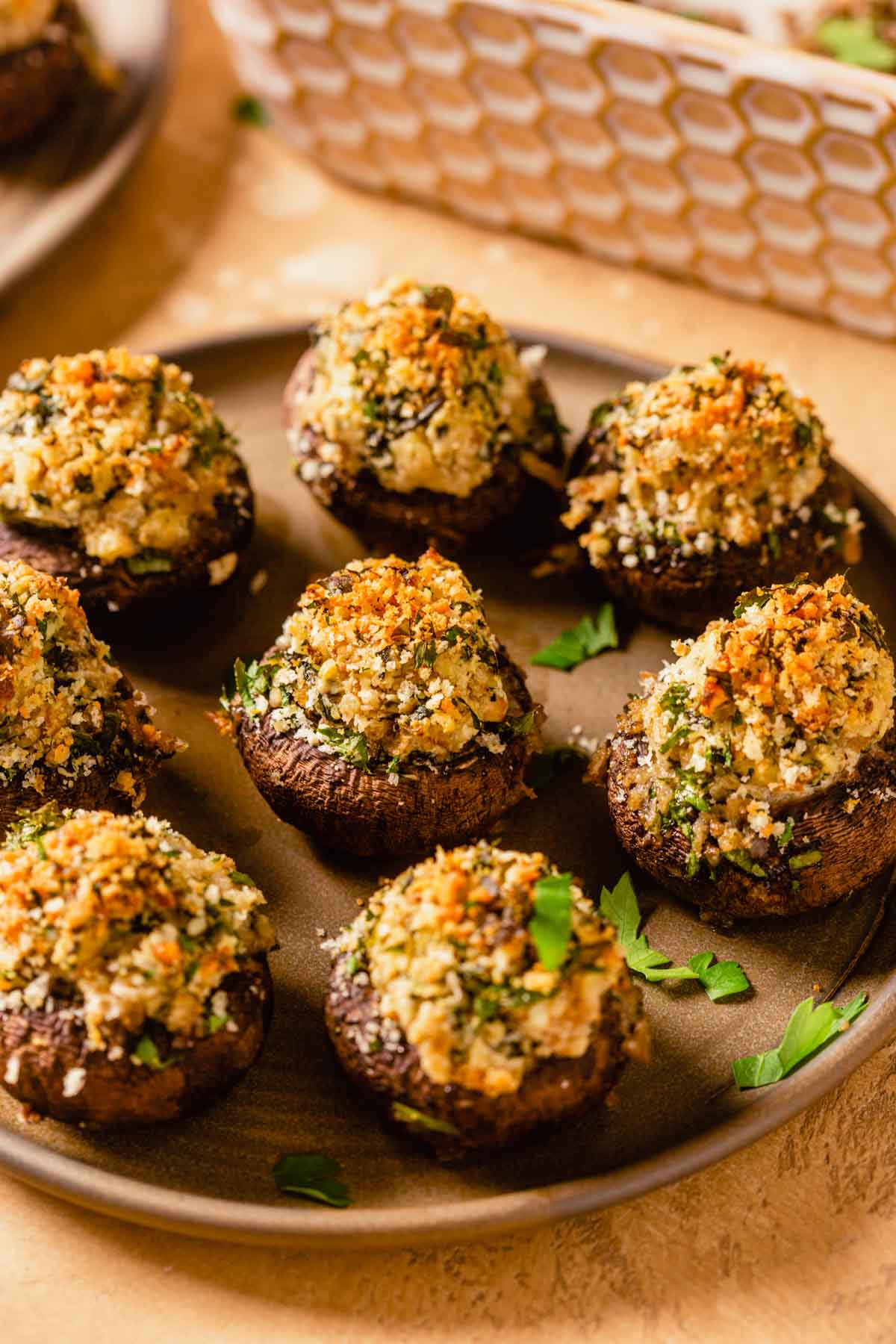 These healthy stuffed mushrooms are packed with nutritious spinach and creamy goat cheese and topped with crunchy whole wheat panko breadcrumbs for texture.
The combination of garlic and lemon juice gives them a wonderful flavor, while the Parmesan cheese adds an extra layer of indulgence. Your family and friends will never guess they're actually quite good for them.
Walnut and Blue Cheese Stuffed Mushrooms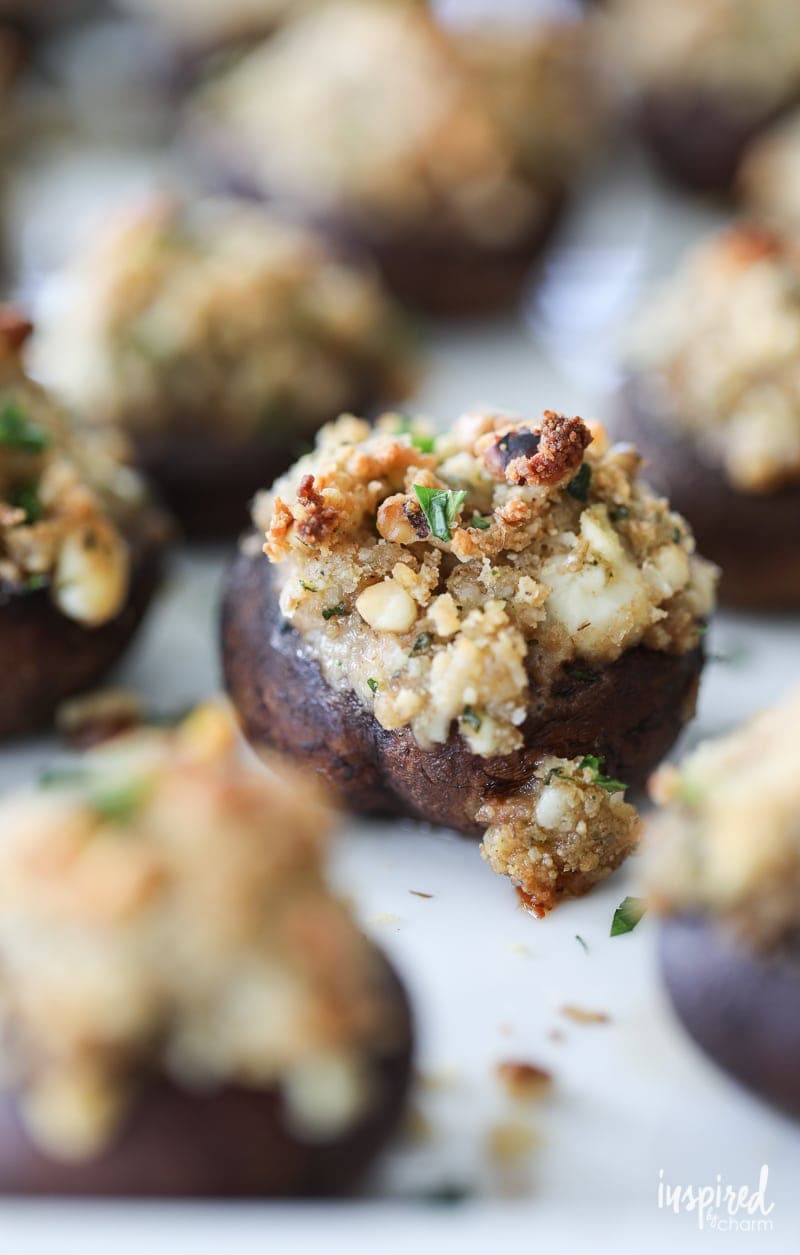 This recipe is perfect for a special occasion. Walnut and blue cheese stuffed mushrooms are a savory treat that will have your guests coming back for more.
A combination of Parmesan cheese, sour cream, flat leaf parsley, garlic, and crumbled blue cheese creates a creamy filling with a burst of flavor. Toasted walnuts add texture and crunch to the mix.
Easy Keto Lasagna Stuffed Portobellos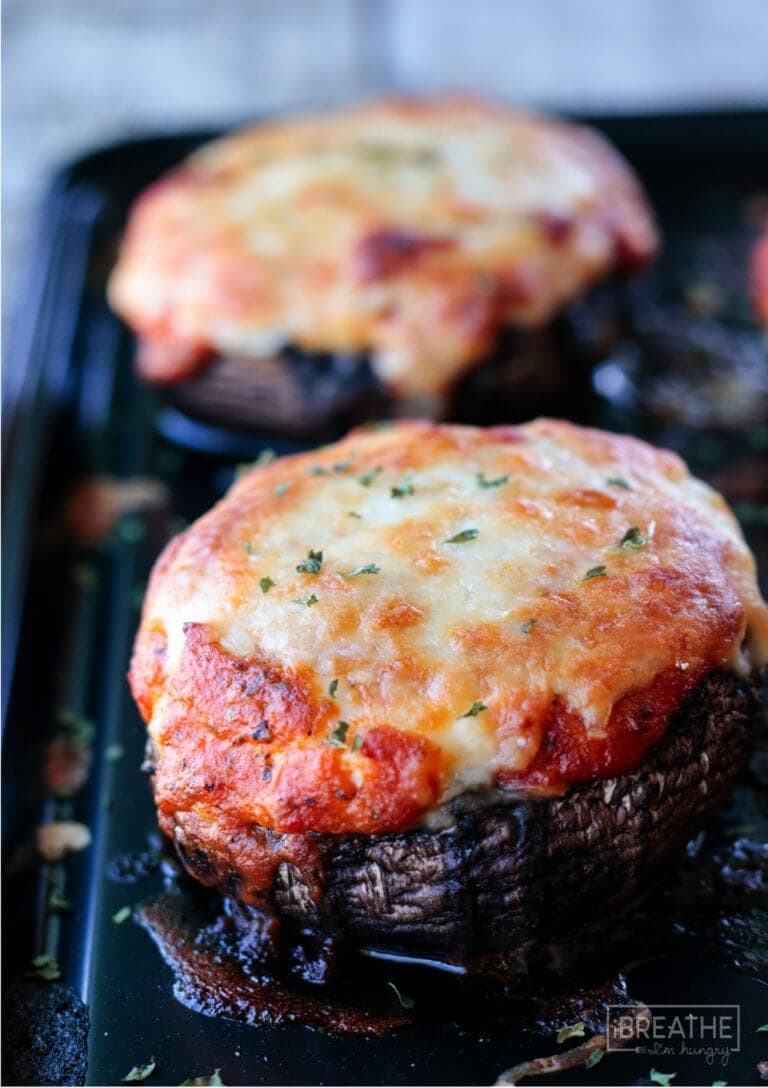 These lasagna stuffed portobellos are bursting with all the flavors of classic lasagna.
They make a great low-carb alternative to traditional pasta dishes. Each portobello is loaded with layers of sausage, creamy ricotta cheese, marinara sauce, and melted mozzarella cheese for a cheesy bite that will satisfy any appetite.
With so much flavor packed into each one, you'll love serving these stuffed portobellos as an appetizer or main course for your next gathering or dinner at home.
Ham & Cheese Stuffed Mushrooms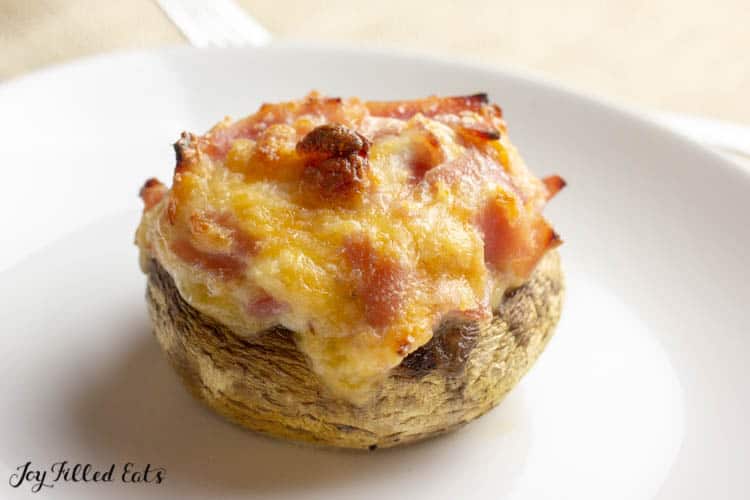 This recipe for ham and cheese stuffed mushrooms has 5 ingredients, and you can prep them in minutes.
The flavor combination of cream cheese, shredded cheese, ham, and earthy mushrooms makes these a favorite among appetizer lovers. Serve them as an individual starter or in a platter with other snacks and veggies – either way they will disappear in no time.
Bacon Stuffed Mushrooms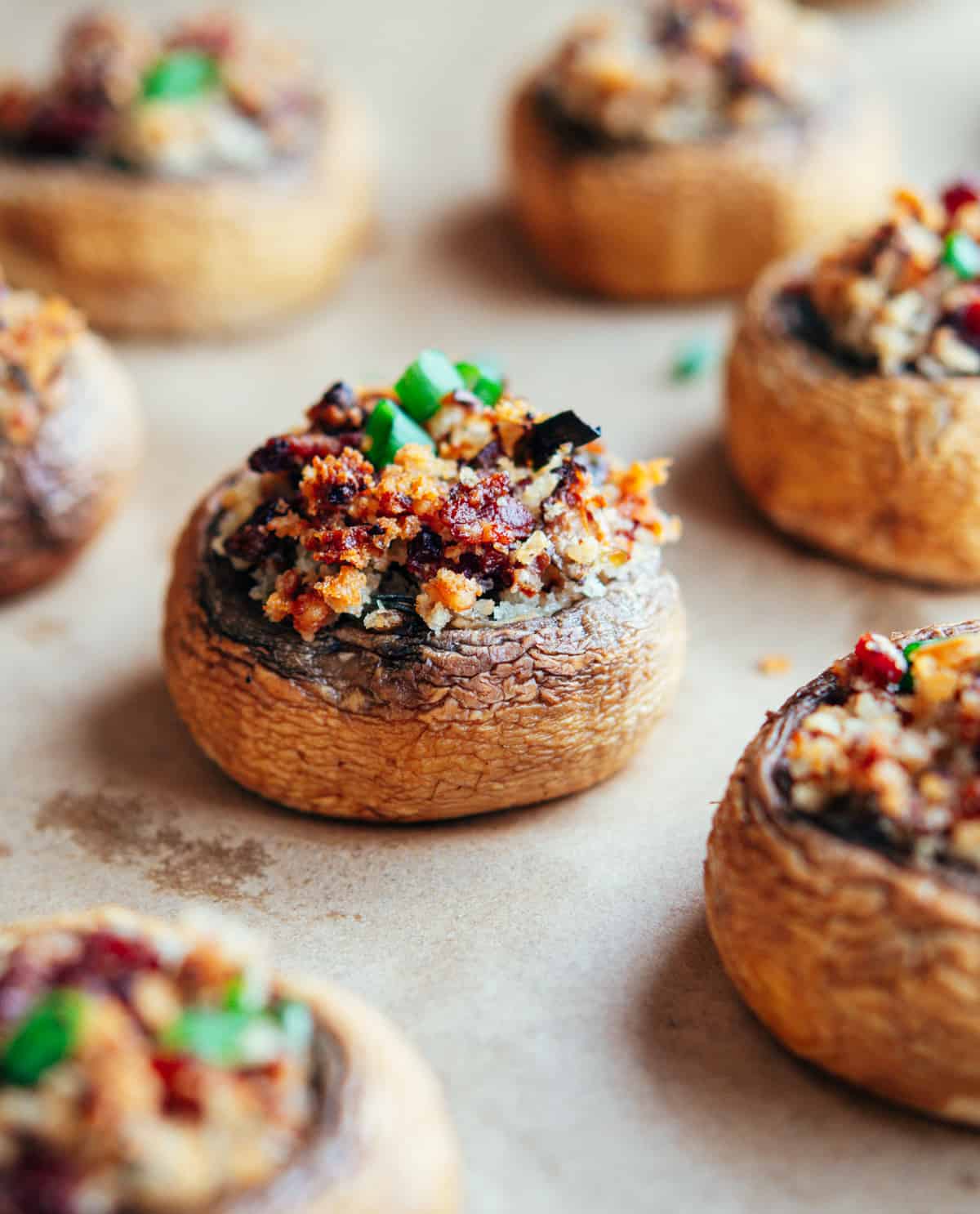 Serve these bacon stuffed mushrooms as an appetizer or side dish at your next gathering.
The combination of bacon, Parmesan cheese, buttery breadcrumbs, green onion, garlic, and thyme make these mushrooms irresistible.
With just a few ingredients that you may already have on-hand, you can make this appetizer in less than an hour. And if you need even more convenience, you can make them up to 2 days in advance.