FOOD LOVING DIETITIAN. WIFE. MAMA. DIET CULTURE DROPOUT. MENTAL HEALTH ADVOCATE. INTROVERTED EXTROVERT. BIRD DOG WRANGLER. COOKWARE HOARDER ENTHUSIAST.
I'm the lady behind Lively Table, where you'll find all things food, cooking, and wellness. In a world of self proclaimed experts telling you what to eat, I'm here to help you sort through the noise. My food philosophy is simple: Eat what makes you feel good.
If there's one thing I know about nutrition, it's that 'healthy' looks different on everybody. I'm not here to tell you what or how to eat. Only you get to define what feels best to you, whether it's eating gluten-free or gluten-filled, vegetarian or omnivorous, filled with kale smoothies or not a trace of kale in sight. Only you know what works best for your body. And you don't have to be the best chef or know a lot about nutrition to be healthy.
Here on Lively Table, you'll find nourishing, delicious, recipes made with real ingredients to nourish your body, mind and soul, as well as no-BS nutrition tips, wellness and healthy living tips, and sprinkles of real (mom) life. It's my goal to help you become more confident in the kitchen, embrace your inner food lover, and redefine what healthy means to you. Join me, and let's bring the joy back to eating!
Sign up below to get new recipes, wellness tips and curated finds delivered right to your inbox!
By entering your e-mail above, you are opting in to receive updates from my site. I will never sell or give away your information to other parties.
---

Who is Kaleigh?
Kaleigh McMordie, MCN, RDN, LD, is a registered dietitian in Abilene, Texas. She lives with her husband, 2 daughters and brittany spaniels. She loves all things coffee, wine and cookware. She hates laundry, small talk, and slow drivers. When she's not in the kitchen or holding a tiny human, Kaleigh can be found curled up with a good book, practicing yoga, or binge-watching Netflix with her husband. Because balance.
---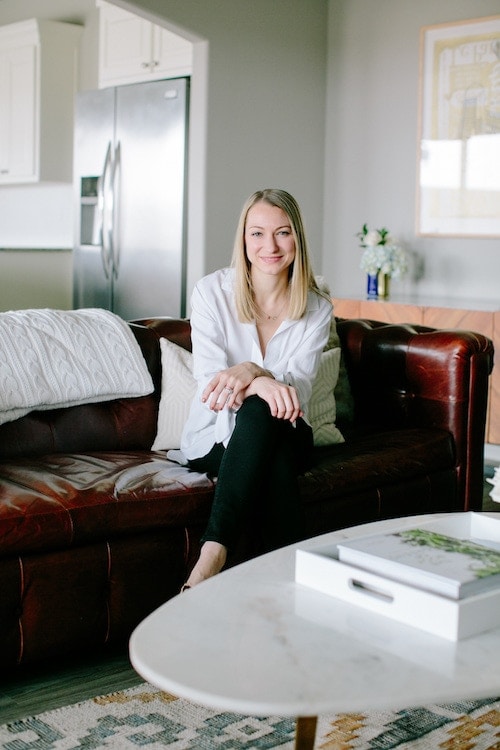 Professional Bio
Kaleigh has a Bachelors of Science in Nutrition and Dietetics from Texas Tech University in Lubbock, Texas, a Masters in Clinical Nutrition from University of Texas Southwestern Medical Center in Dallas, Texas, where she also completed her dietetic internship. She is a Registered Dietitian and Licensed Dietitian in Texas, as well as a member of the Baby Led Weaning Dietitians Network. Kaleigh has been featured in popular health and wellness and cooking websites and magazines such as mindbodygreen, Cooking Light, VeryWell, Shape, Healthline, Food Network, PopSugar, Well + Good, Today's Dietitian and NBC News.