A sneak peek at what's in my hospital bag for the birth of our first baby girl, and suggestions for what to pack in your hospital go bag when it's time to start packing for baby's arrival.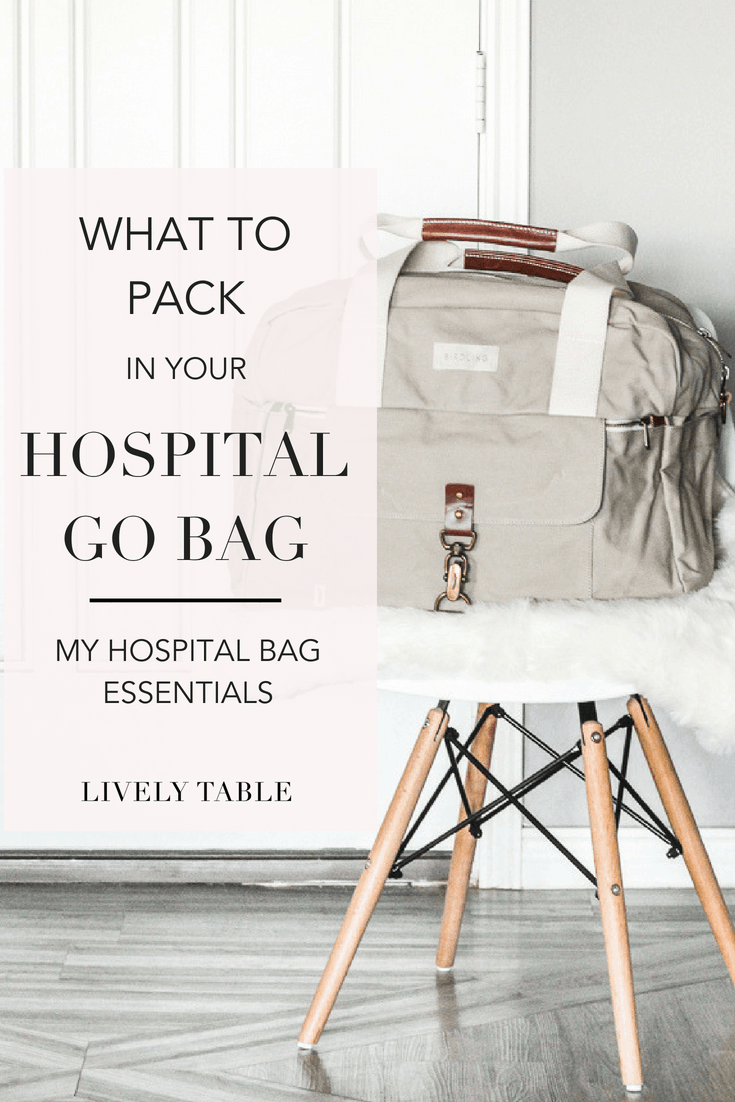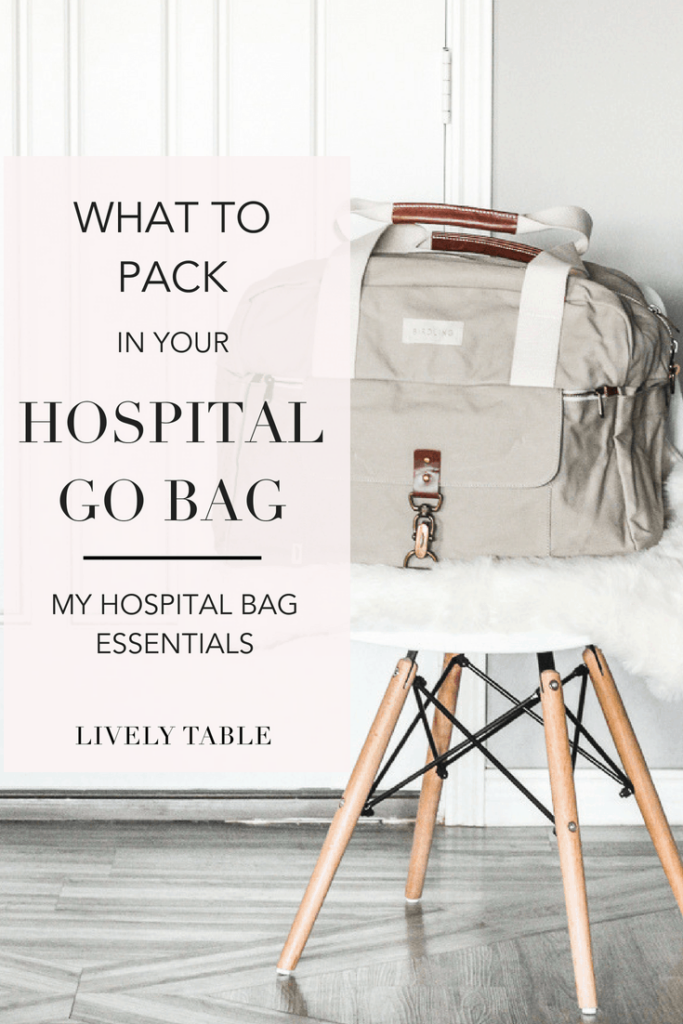 I'm a huge planner. You might have already guessed from my meal planning tendencies, and just the fact that I'm a dietitian (99% of us are type-A). So it's only natural than I've been planning my hospital go-bag for months. Now that we're a month away from baby's arrival, it's time for me to actually start packing!
I'm also a bit of a minimalist. While I like having things that make me comfy, I'm a pretty light packer. Our hospital has already said that they provide almost anything you need (even a diffuser and birthing balls!). So I've got the basics in my go-bag, plus a few luxuries that are essential to me. While I'm no expert, I do have a few suggestions from reading other blogs and websites on what to back in your hospital go bag.
Here's a sneak peek at what's in my hospital go bag:
The Basics:
ID and insurance card

Cell phone, laptop and chargers

Glasses

Car seat for going home
My Bathroom Essentials:
I have sensitive skin and I'm picky about my toiletries, so I'm bringing my own.
Face wash and hydration (I love pregnancy/nursing safe True Botanicals cleanser and face oil.)

Lip balm

Deodorant ( I love my Primally Pure)

Toothbrush and toothpaste

Hair ties

Dry shampoo and hairbrush – I hardly ever wash my hair. I'm not about to after birthing a child.

Medications/vitamins that I take daily

Bath towel – I've heard hospital ones are the worst!

Disposable underwear – Not the most glamorous, but necessary. I'm not sure what our hospital provides, and I've heard this is the easiest option post-birth.
Clothing:
Snacks:
Just in case I get hungry (highly likely) at the hospital.
Things for Baby:
The hospital will provide all the diapers, wipes and supplies for baby, so I don't need to bring much.
A cute blanket and headband

A comfy outfit to go home in

Bath time basics (Love this baby kit from Primally Pure!)
Miscellaneous:
My own pillow – I don't ever travel without it

A thank you gift for the nurses – They will be working hard to take care of me, so I want to thank them!
These are just the things that I prefer to bring. You may also include a birth plan (my plan is to show up at the hospital and play it by ear.), more comforts from home (robe, slippers, essential oils, speakers, etc.) and anything your hospital doesn't provide that you think you may want. Happy packing, mamas!
Recommended Products