Surprise! We're pregnant with baby number 2!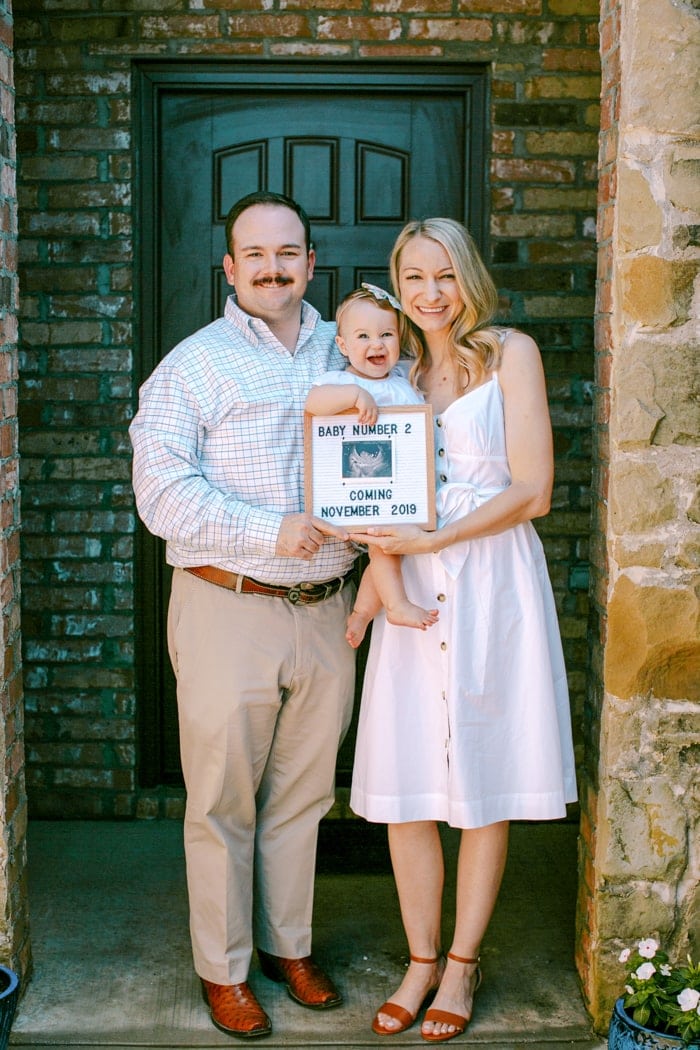 I've been so excited to finally tell all of you the good news - our family is growing again!
It's been hard to keep it a secret for so long. I wanted to get through Queen C's first birthday and let her have her celebration before making the announcement. And now that our first little is now a toddler (what?!) I can announce that she is going to be a big sister. We are just thrilled!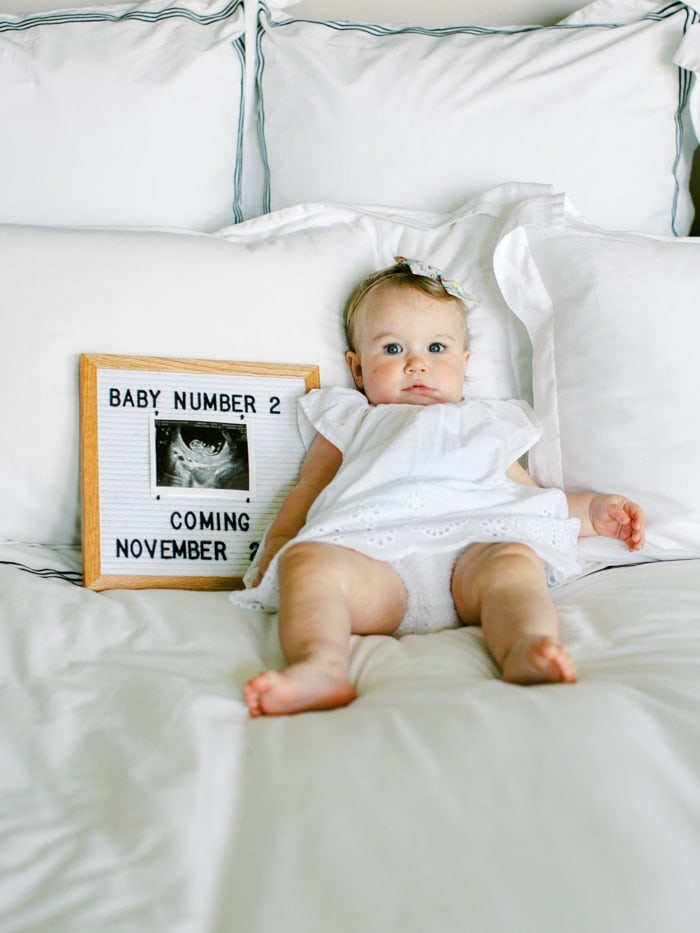 Some common questions I've been getting:
When are you due?
We are due in November, a week before Thanksgiving.
How are you feeling?
I'm starting to feel better now that I'm in the second trimester. The morning all day sickness was a little worse with this pregnancy, but aside from about 3 weeks when I was really tired, I had more energy in the first trimester than my first pregnancy. Just like last time around, I've been getting headaches most nights - likely due to hormones.
Do you know the gender?
We will find out in July at our 20-week ultrasound!
And the big one - was it planned?
Mostly. We knew we wanted our kiddos close together. We decided we'd rather get all the diapers and sleepless nights knocked out in one stretch than get back to a normal pace just to have to do it all again. And we want them to have a close relationship. That said, we just decided to see what happened without actively trying or preventing (no tracking ovulation, birth control, etc.) It happened much quicker than we thought it would - as soon as I stopped breastfeeding Queen C. Clearly we are blessed to have no fertility issues!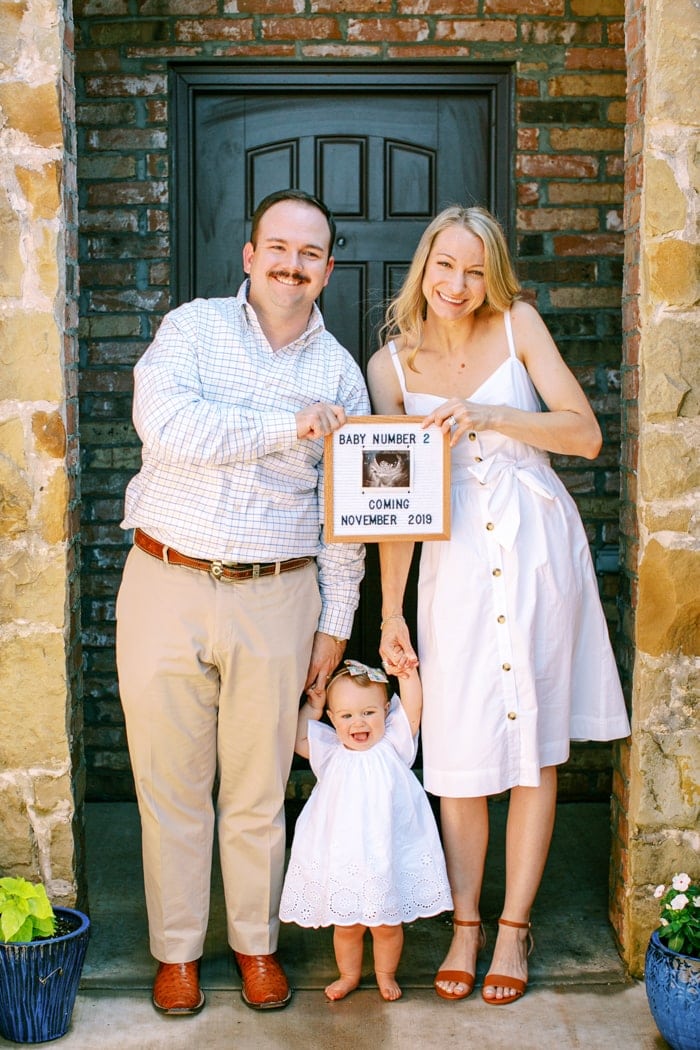 We are so excited to welcome this new little babe into our family!